Not much to update with this week.
I made one bake sale order - yet another loaf of banana bread! I forgot to take a photo but it ended up being posted on Instagram by the person who bought it: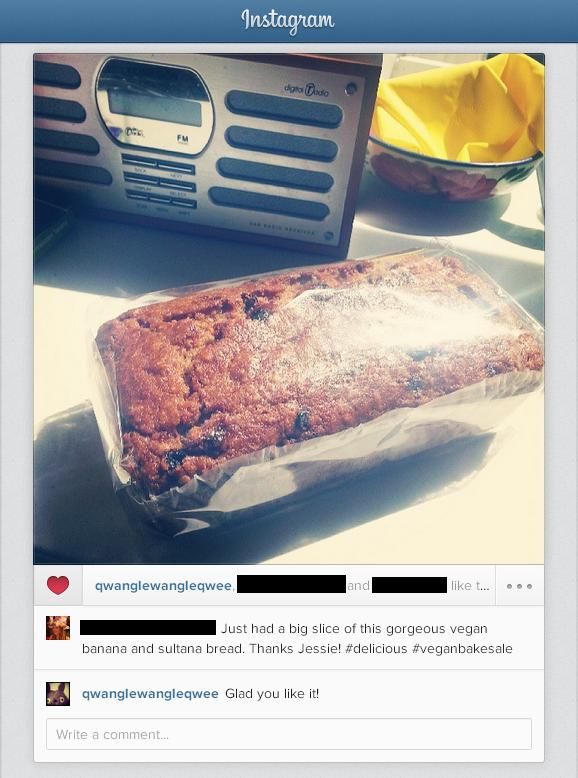 I also made some gluten-free-vegan chocolate-chunk brownies for a girlie night in on Friday. They turned out well! I used my new-found gluten-free friend xantham gum to stabilise the texture, and also did a double batch in one pan so they were nice and thick. Although I must say they might have been a little too thick as they were very rich and filling! So maybe next time I'll do a normal batch in a smaller pan so that they're thick but not too filling. We'll see...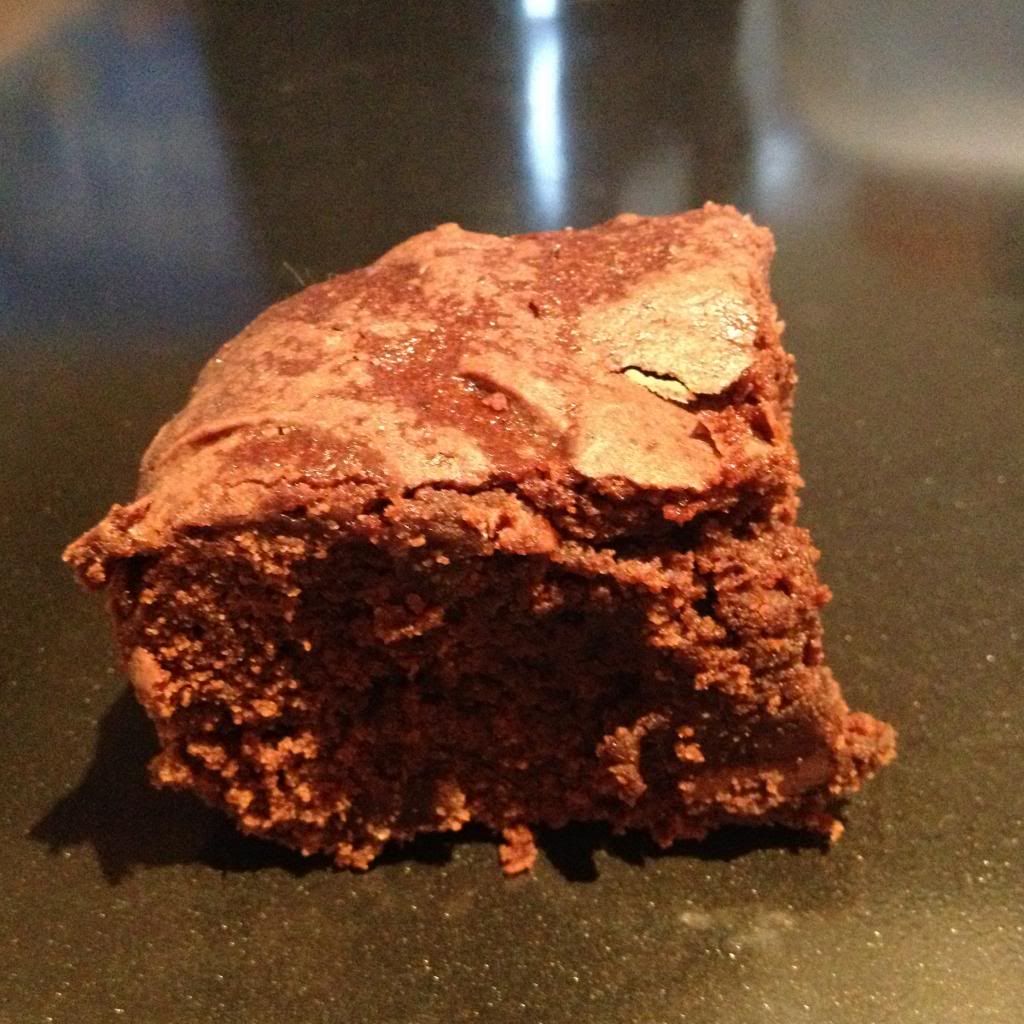 As for my next projects, I have an order for a cheesecake as part of the bake sale. I just need to know when I need to make it for and then I can finally work out how much money I've made for WWF. Then after that I'm looking for new challenges! Any suggestions are welcome!