Last weekend was quite busy and with one thing and another, I ended up missing my blog update - oops! But that just means you get a double-whammy this week!
I guess I'll start with my the "mission" from the blog title... I've finally made all my orders for the Worldwide Vegan (mini) Bake Sale! My final order was a black forest cheesecake, which I made last weekend. In total, I managed to raise £109.60 which has now been sent off to WWF - visit the website to see what other people have been doing for their bake sales:
Click Click!
The cheesecake was a bit of an experiment - it was adapted from an already vegan recipe (for banana-chocolate) but as it was going to be chocolate & cherry flavour I wanted to get rid of the bananas in case some banana flavour seeped in. So I swapped the banana for cherry preserves, and juggles around the measurements for cornflour, adding in some cornflour. I also changed the recipe for the crust - making it with oreos instead of the recommended biscuits. It came out a little firmer than I was expecting and the cherry flavour wasn't particularly strong but all in all I was happy with it. I did dollop cherry preserves on the top but as you can see, it just seeped into the cake instead of making pools of cherry on top. So perhaps next time I'll stick some cherry preserves on once it's nearly cooked, and maybe decorate with real cherries too. A good first attempt though I think!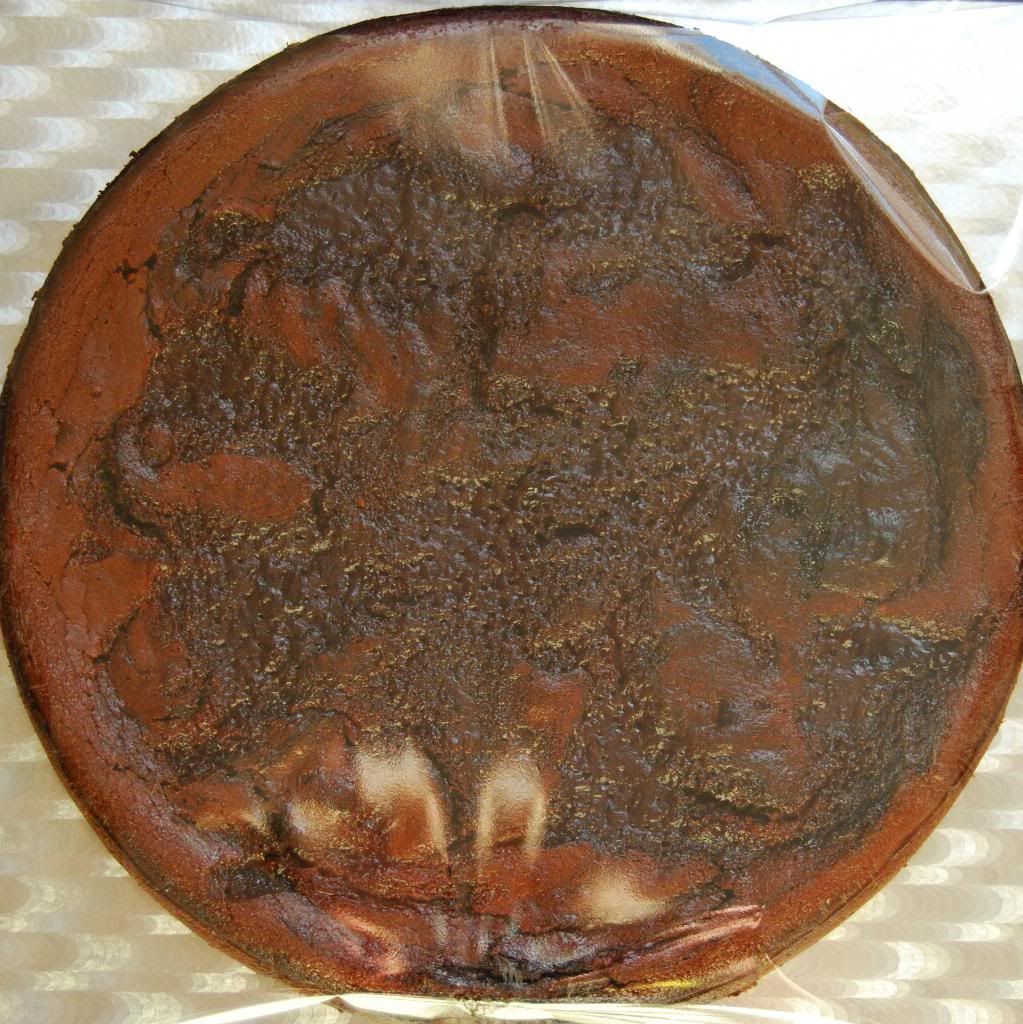 The only other thing I baked last weekend was a loaf of bread. But it turned out really well! I took Paul Holywood's advice and used cold water instead of warm, leaving it to rise for longer and it turned out perfectly! Fingers crossed all my bread will come out like this now! (MMMmmmmm... bread... )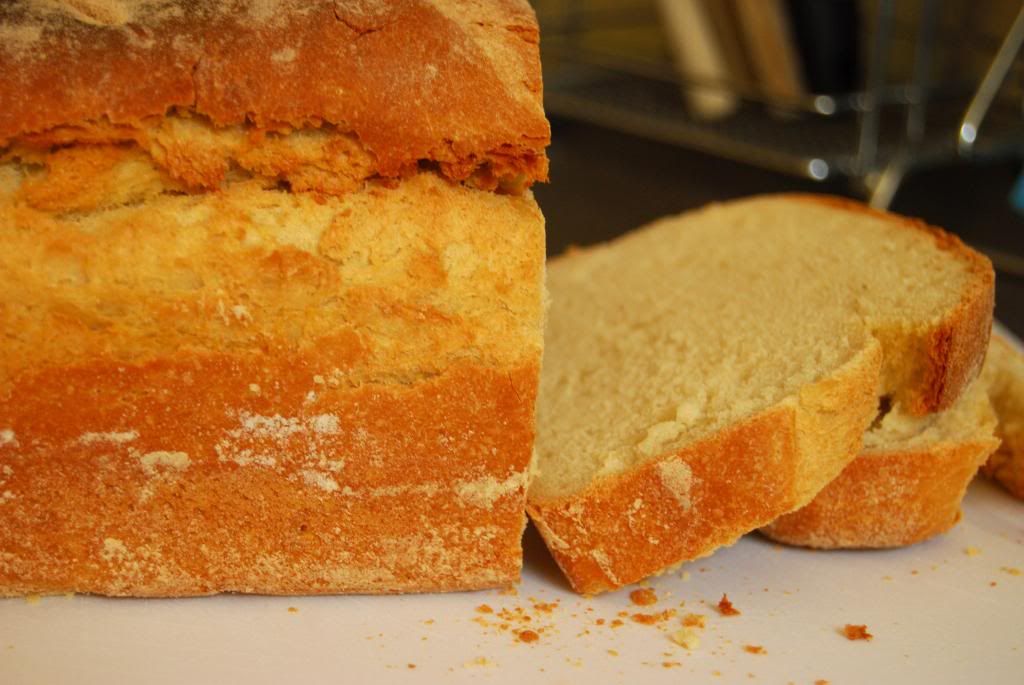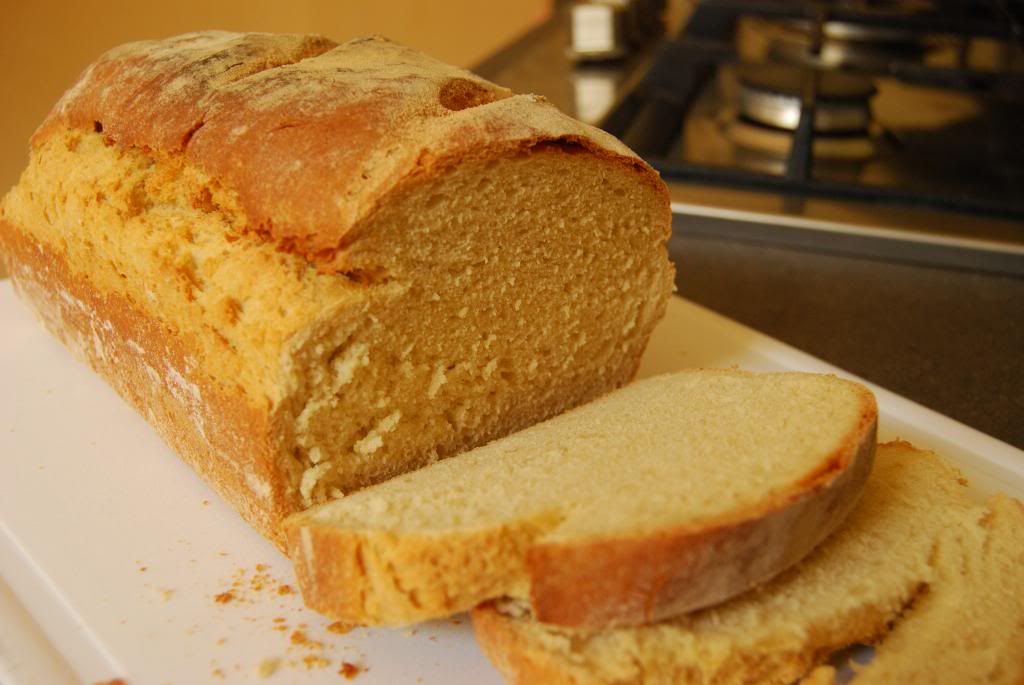 So that brings us up to this week!
Yesterday I met my mum and sister for an early meet up for my mum's birthday (it's not til next Saturday but she lives miles away and this weekend was better for all of us). We decided we were going to have a picnic so what did I make? Bread! Of course! Onion and Rosemary Bread to be precise!
The picture isn't great as it was late at night and I was using flash...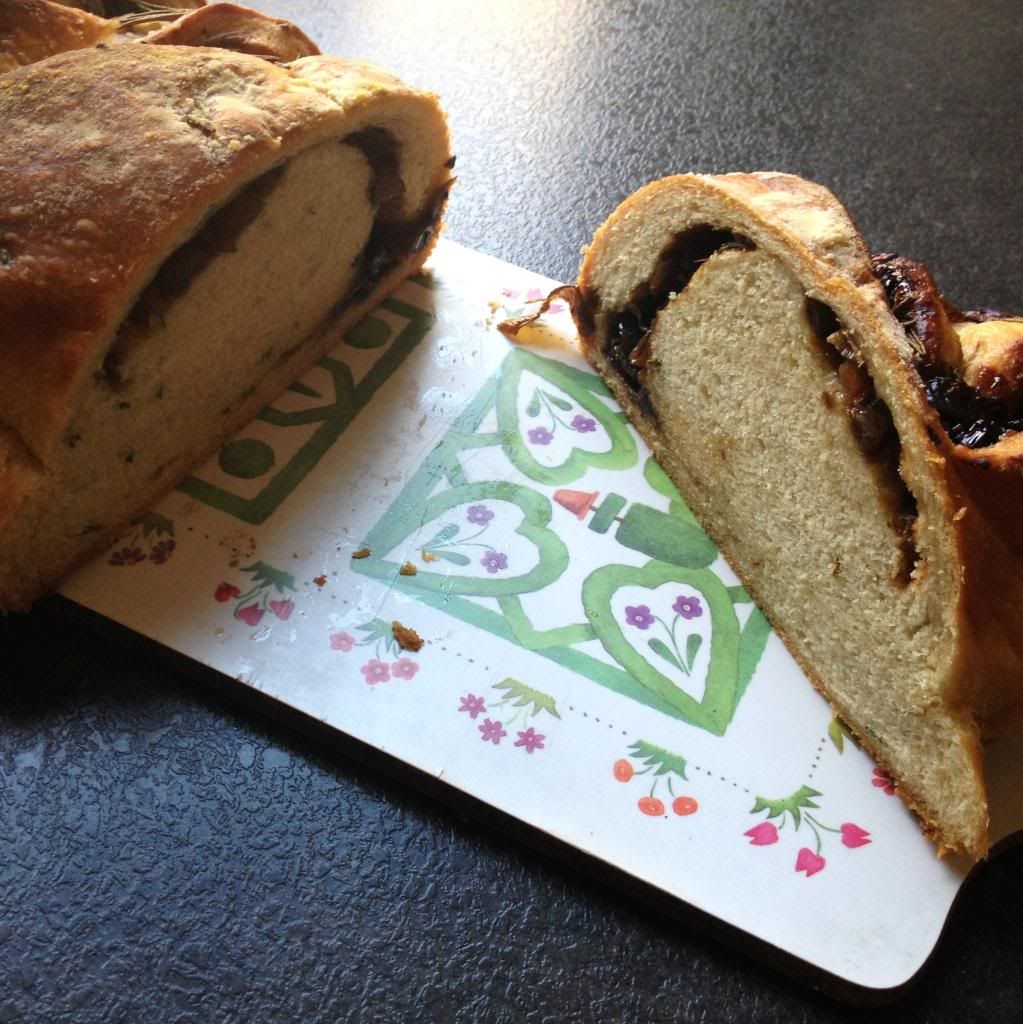 And since it was for a birthday, there had to be something special for pudding. This one is a veganised version of a recipe I got out of Cupcake Heaven magazine - Chocolate Dipped Cupcakes. I used soy milk & vinegar in place of the eggs and vegan milk-style chocolate (rather than dark) in place of the milk chocolate. They worked out a lot better than I had anticipated as I had visions of the buttercream melting off the cakes as soon as I dipped them in the chocolate! The did end up melting on the day though, since they were sat in mum's car in the sun for a few hours before we ate them...