The cupcakes I made this week were inspired by Crunchie bars (which I haven't had in such a long time!!).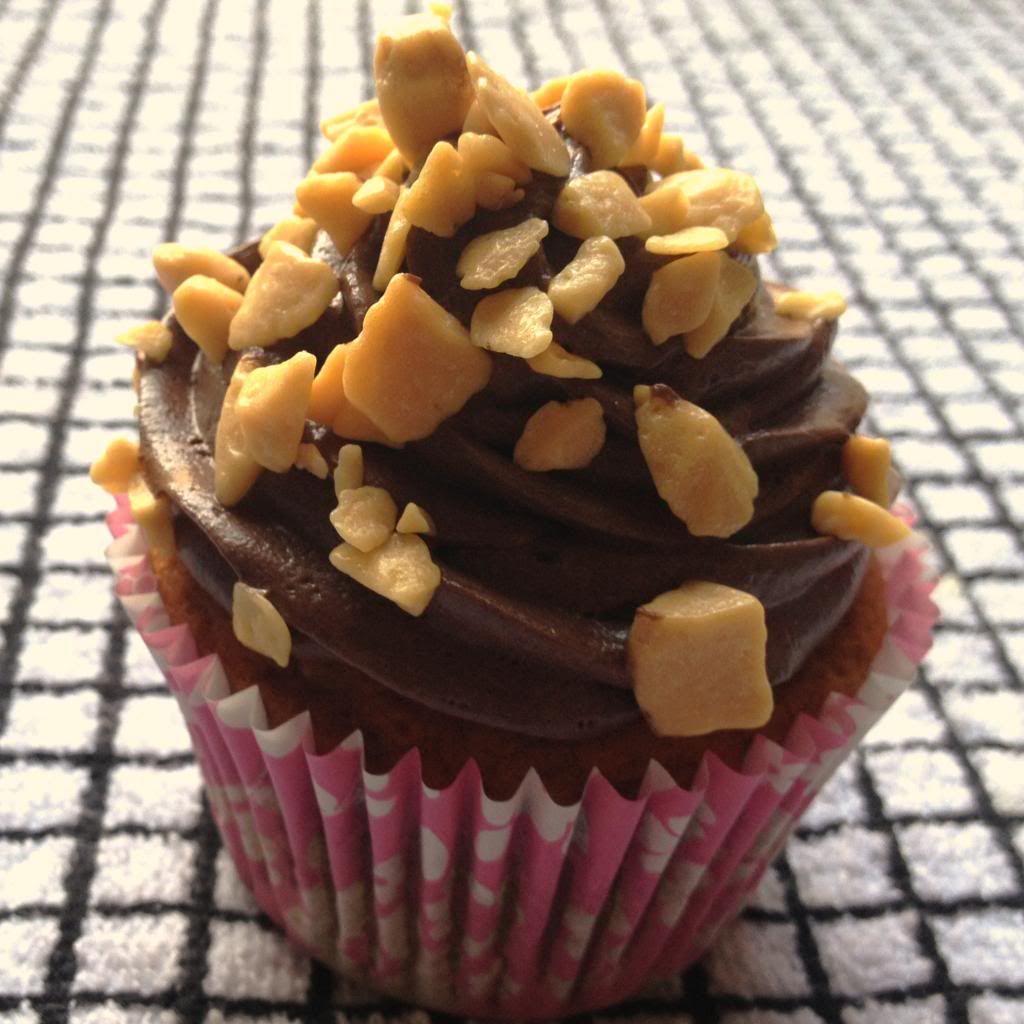 I made the cake using agave nectar and brown rice syrup, with a little bit of caramel coffee syrup then covered it in a mound of chocolate frosting and topped with honeycomb chunks (which aren't made with real honey...).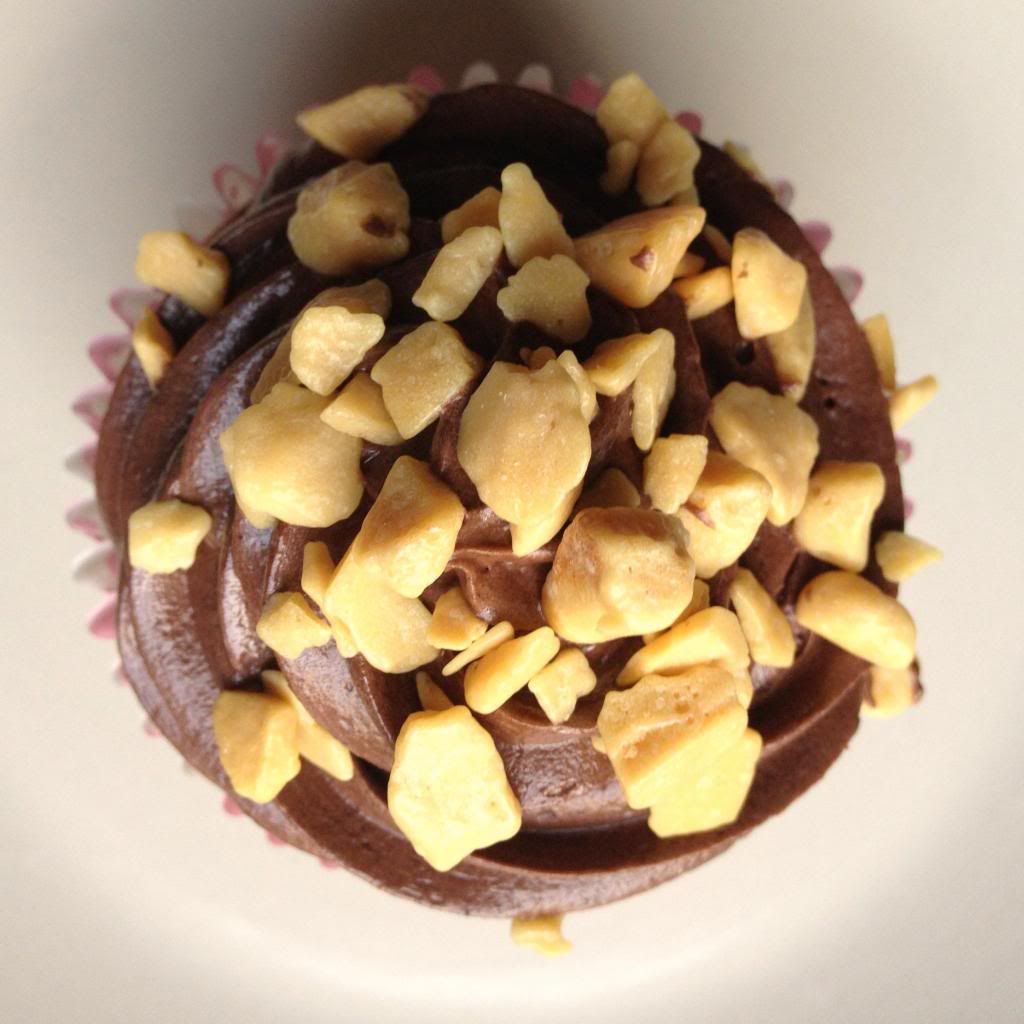 These were made for a friend's birthday but I made a few extra to keep at home and try. It's been so warm here this week that when we went to eat one today (bearing in mind they were made yesterday), most of the honeycomb pieces had started to melt! They still had a solid shell but as soon as you touched it, honey-like liquid squidged out. It was surprisingly nice!
In other news, I stumbled upon an article linking baking to improved mental health and coping with issues like depression which made an interesting read - check it out
here
.
It turns out there is an event taking place on the first weekend in August where there will be various pop-up shops around the country and there is going to be one in Leeds, so I'll be baking something for it - yay! The theme is that the cakes etc have to have a grey exterior to represent mental health issues (as apparently 1 in 4 people will suffer from some form of mental health issue in their lifetime), but they can have colourful insides. I have a few ideas but I've not had time to test them yet so it could just be a case of seeing what happens on the day!
The idea is to promote awareness of mental health issues, and all the money raised will be going to charity. If you'd like to find out more about the pop-up shops (called The Depressed Cake Shop) take a look
here
. I don't think there's a facebook event up for it yet but it will be held at
Opposite Cafe
on Sunday 4th August and there will be lots of miserable looking but lovely tasting cakes - come try some!!
If I get time to try any out before then I will post up some of my test pictures but we have out next performance of
Drifters
coming up soon so I might not get chance. And my driving instructor wants me to somehow find time to start studying for my theory test so I can get that out of the way...
If only I could pause the world for a little bit and give myself time to do all these things...