Normal rainbows that is, not grey ones. Gay ones in fact! (We'll get to that later...)
Today was the big day for Depressed Cake Shop Leeds and it was brilliant! There were lots of fantastic grey goodies, and I even managed to buy myself a slice of vegan cake that I didn't make! Thank you, That Old Chestnut! Popped in a few times throughout the day and each time the supplies seemed to drastically diminish. When we went an hour or so before the end, almost everything had gone! Success!
These were my contributions - unhappy Oreos, raspberry surprise brain cakes, grapefruit & olive oil loaf: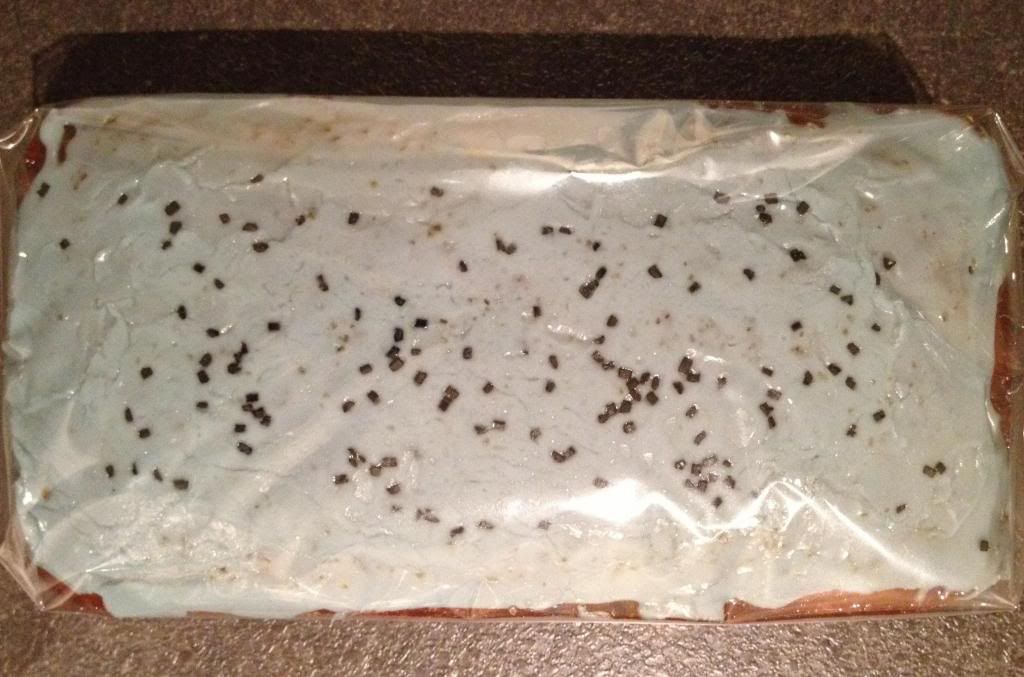 And now for the rainbows. We ended up at gay pride while we were in Leeds! It was fun. I felt like I should have had a flag though, we felt a bit left out without one... Next time! Randomly, Sophie Ellis Bexter was performing while we were there...
Now that all my grey baking is out of the way, I can show you what I made last weekend!
We had our second showing of Drifters by Grim North Theatre in Halifax and to make a bit of extra money we decided to have a raffle. As I like any excuse to bake, I took the opportunity to make some space-themed cupcakes! I did one batch of vanilla and one of chocolate, both with vanilla icing topped with icing planets and stars: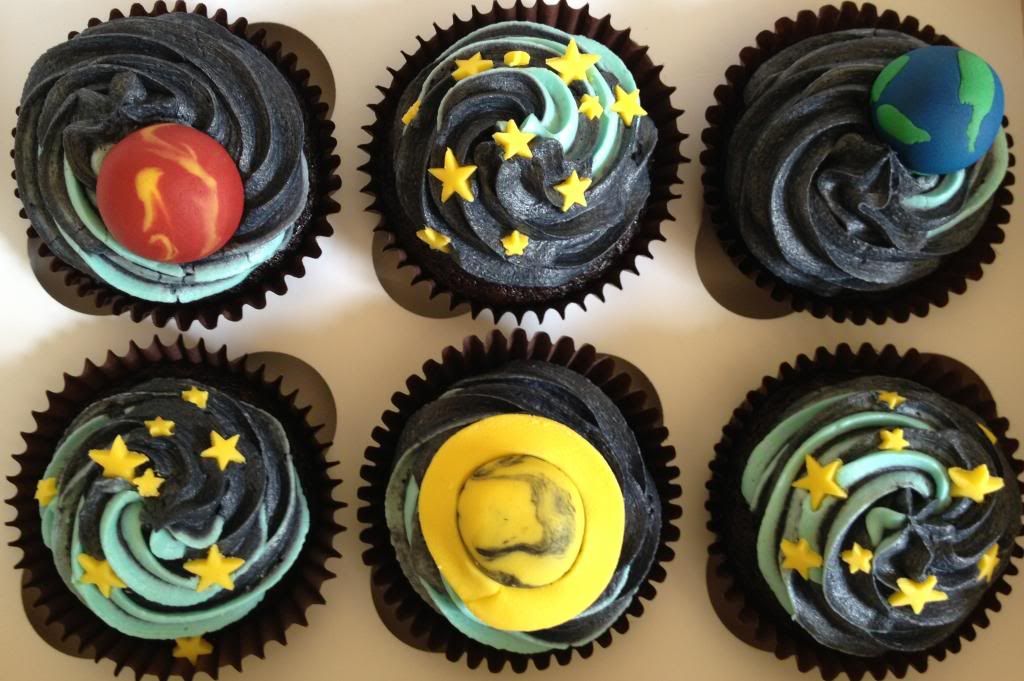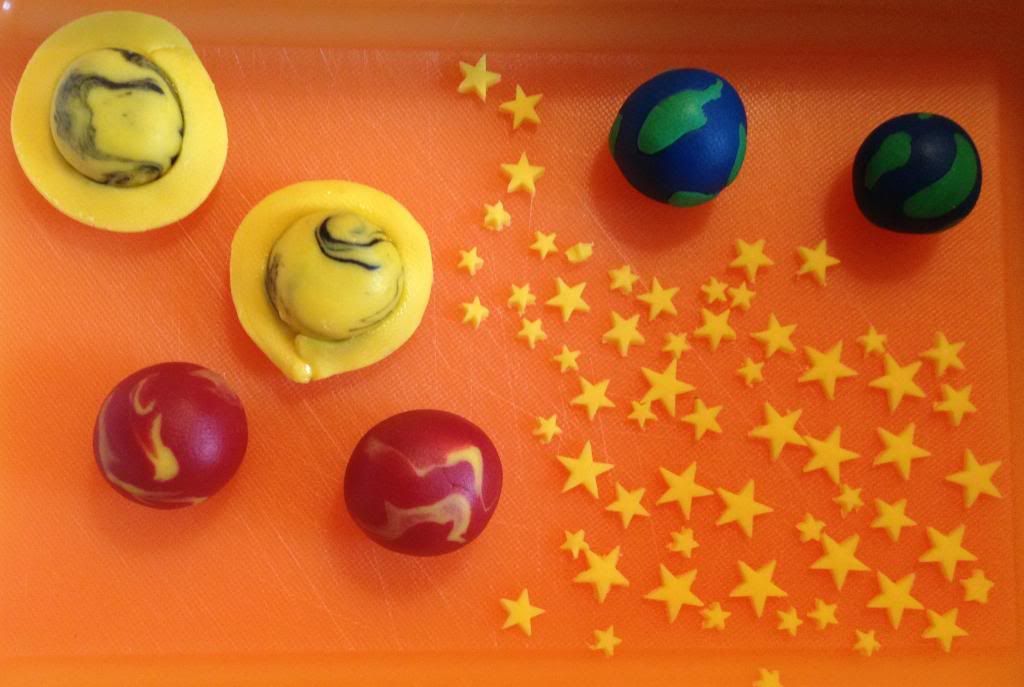 And so ends a busy, tiring, exciting weekend. More fun to come soon...