This weekend I tried something new. I visited
Iron Cupcake: Leeds
for the first time and I'm so very glad I did! I will definitely be going back!
Iron Cupcake: Leeds is a cupcake competition held at The Adelphi in Leeds where cake lovers can gather and indulge in their passion for cake. Whether you like to bake, eat, or both there is something for you! (Being vegan, I decided to stick to the Baker option as I would only have been able to judge my own cakes as an Eater!) To my astonishment, I won Best in Show!!! Check out the other entries
here
.
I stumbled across the website a few months ago and thought it was a nice idea. "But how could I compete with all these ever so fancy cakes on the website" (a recent picture showed a cupcake decorated with a slab of chocolate emblazoned with a golden butterfly!!), I thought to myself. "No, I'll just look at the pretty pictures and see who wins the next competition - maybe I'll be good enough to enter sometime in the future." The entries all looked so professional!
And then one word changed everything. That word was Disney.
How could I pass up the opportunity to make a DISNEY themed cupcake? Disney movies have been in my favourites for as long as I can remember, how could I possibly not enter?
So, full of trepidation and excitement, I bought my first Baker ticket. And so the planning started. Which Disney film should I take my inspiration from? What would translate well into cupcake form? What would stand out from what everyone else would be planning?
My first thought was that seeing as Pocahontas is my favourite Disney film, I would do a cake based on that. Simple enough. The idea sounded good on paper. I wanted to make a fizzy lemonade cupcake with sherbet frosting, dusted with pink and blue lustre dust and small flowers and leaves for a 'Colours of the Wind' cupcake. So I did my research and amalgamated some recipes into how I wanted mine to be. But it just didn't taste right. The sponge was nice and light but the icing didn't quite pop how I'd hoped it would. It wasn't up to competition standard (although I think I will give it another go sometime as it was almost there...). See my taste test batch below...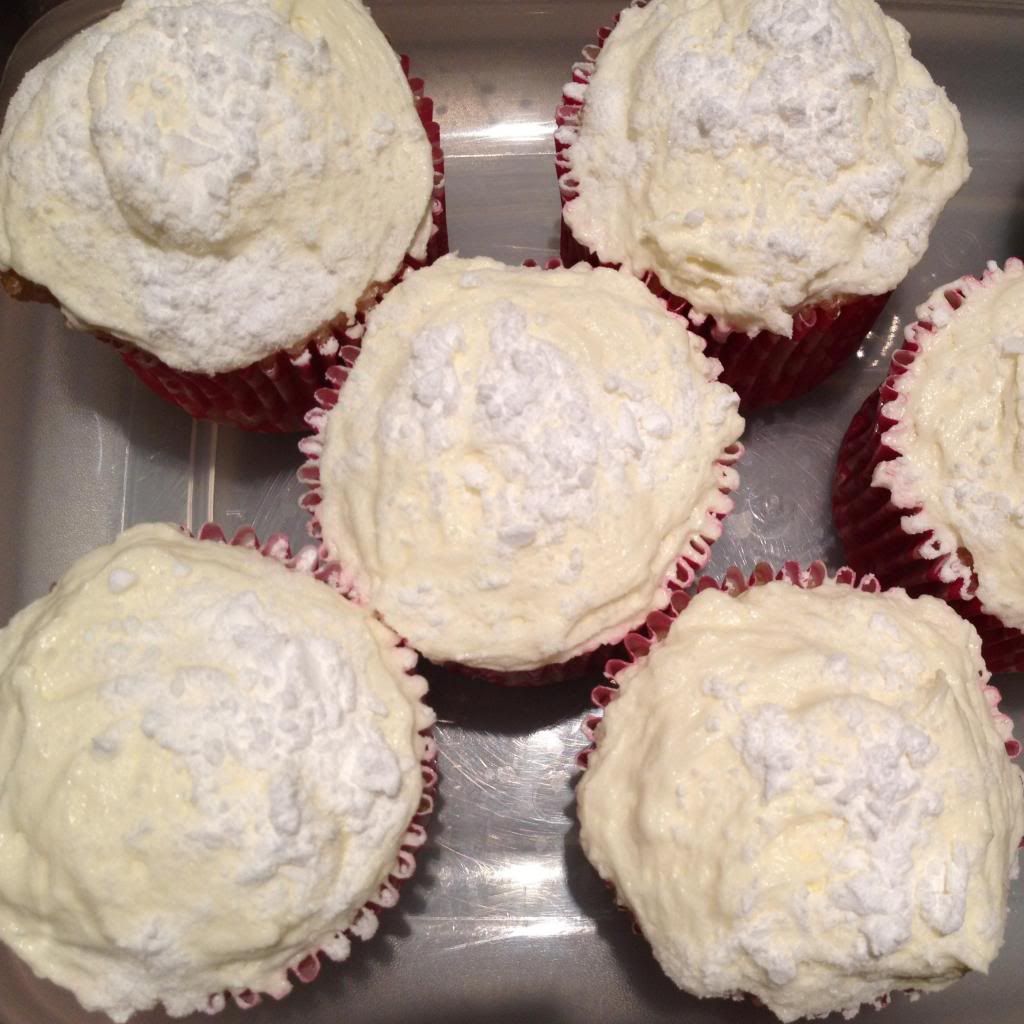 So my Pocahontas idea went out of the window. I brainstormed a few ideas and landed upon the idea of a Disney Villains cake. The villains are always so much fun - I could get away with doing a sinful cake! I remembered a recipe in one of my cookbooks (Lilli Vanilli in A Zombie Ate My Cupcake) that I had wanted to try for a while - Devil's Food. However, as with a lot of cake cookbooks it was full of non-vegan ingredients. Challenge time!
I replaced the sour cream with yogurt and adjusted a few measurements to get the right consistency. To replace the eggs, first I tried using flax seeds but it made the cake a bit stodgy so instead I used the reliable old soy milk & apple cider vinegar trick. It worked perfectly!
Ursula was always one of my favourite villains. She's big and bold and a bit repulsive but at the same time she has such pretty colours! (And I thought tentacles would be fun to make...)
So I made my cupcakes and iced them and packed them up to take to Leeds. And I was pretty proud of them. I didn't think they were award-winning but I was pretty damn happy that they had turned out how I had imagined. And then I got to Leeds, opened the box and I could have cried. My tentacles had started to melt. What could I do? I wasn't about to give up and go home. The only thing I could do was set up and treat it as a learning curve. And text my hubby to tell him how I'd messed up while I sat and waited for the judging to start.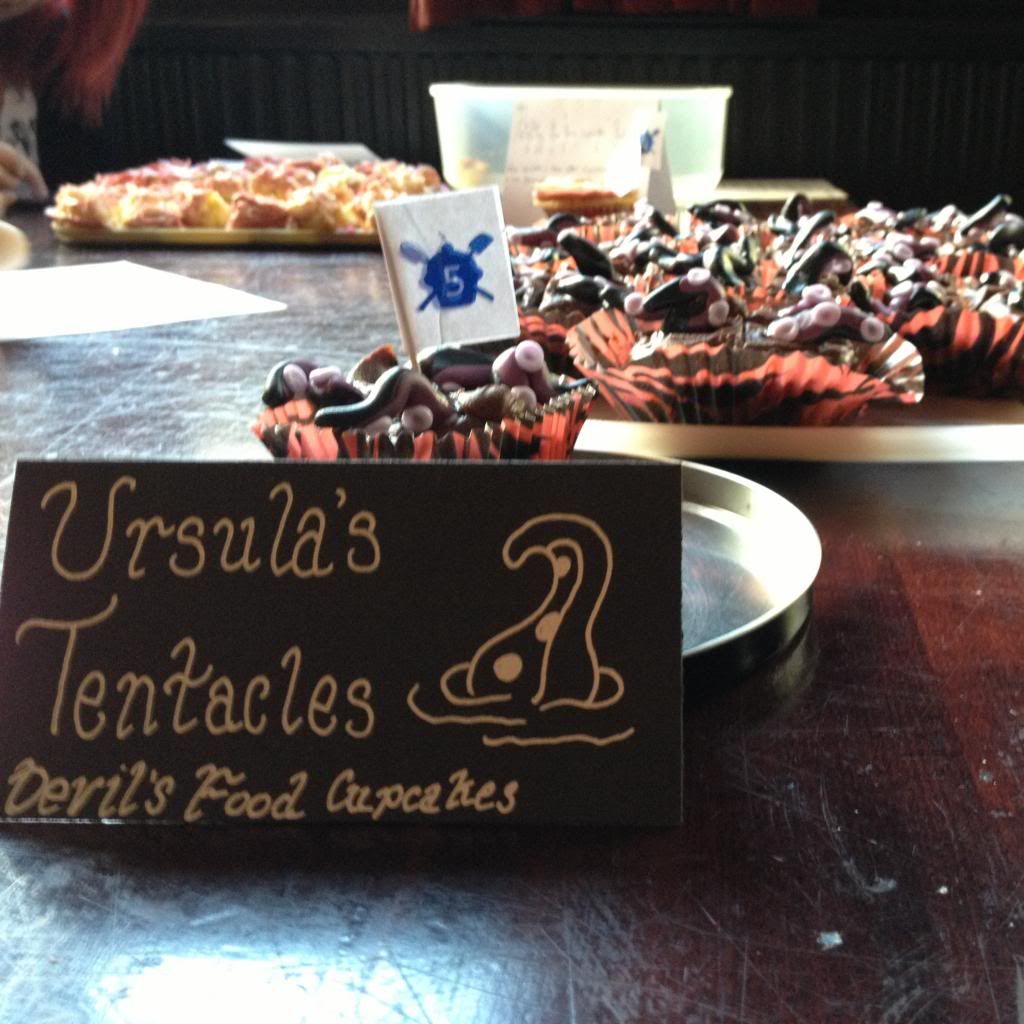 It turns out people loved the melted tentacles!! It made them look wet and I had a few people ask what they were made out of as they no longer looked like standard sugarpaste. Massive sigh of relief!
After that initial panic, the rest of the evening was very enjoyable. I even had the courage to talk to a couple of people I didn't know! I can definitely see this becoming a regular event in my calendar. Maybe I'll even convince the other half to come eat some cake next time. Maybe.
Before I knew it, results time rolled around and we all anxiously gathered around Charlotte to hear who had won the prizes. The cakes are judged on taste, decoration and how well they fit the theme - as well as a Baker's Choice, judged by bakers, and an overall winner who received the most votes across the categories. I had my fingers crossed for theme (if anything!) as I was happy that my villains cakes fit the theme well. But I didn't win taste. I didn't win decoration. I didn't win theme or Baker's Choice. "Oh well, I tried. I'll just have to try harder next time."
But then came the announcement for best in show - Jessie's ("it'll be the other Jess that's here") Ursula's Tentacles ("wait, what? You mean I have to get up in front of all these people?!"). So chuffed! I text hubby something along the lines of "I WIN BEST IN SHOW!!!"... See my swag below... (The menu for Out of the Woods looks yummy, can't wait to spend my voucher!)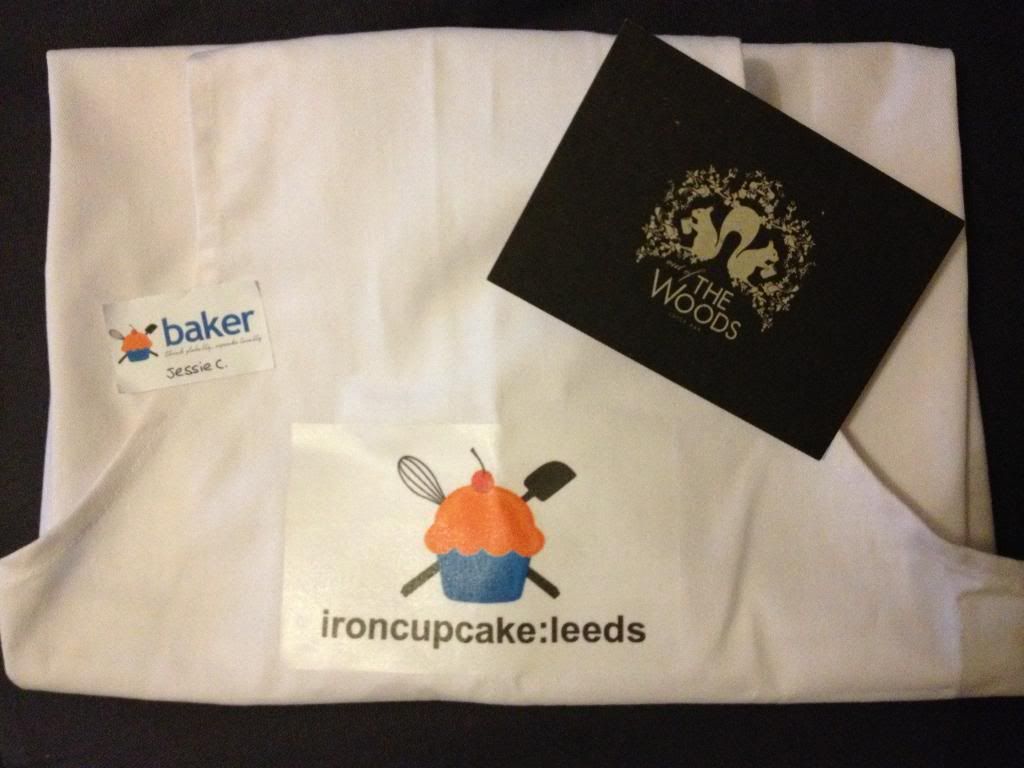 Thank you to everyone who's said nice things about my baking and been supportive with my crazy experiments - without you, I wouldn't have the confidence to enter things like this!
For those of you still reading (apologies for the length of be post), here is my recipe if you want to have a go for yourself... (More pictures after the recipe)
Ursula's Tentacles Devil's Food Cupcakes
(adapted from Lily Vanilli's recipe in A Zombie Ate My Cupcake)
1/4 cup non-dairy margarine
1/2 tsp apple cider vinegar
1/4 tsp bicarbonate of soda
4 tbsp strong coffee, cooled
1. Preheat the oven to 180C. Line a 12-hole muffin tray with paper cases.
2. Mix together the soy milk and apple cider vinegar and set aside to curdle. After 5-10 min it will look thick and a little lumpy - this is good.
3. Use an electric mixer to cream together the margarine and sugar until light and fluffy. Add the soy milk mixture, vanilla extract and 1/4 cup flour and beat until fully combined.
4. Sift the remaining flour, cocoa powder, bicarbonate of soda and salt into a separate bowl.
5. Add the dry mixture to the wet mixture a little at a time, alternating with the soy yogurt, and stirring with a wooden spoon. Add the coffee 1 tbsp at a time, stirring in gently until smooth.
5. Use an ice-cream scoop to spoon the batter into the prepared cases, filling around 3/4 full. Bake for 15-20 min until the tops spring back when lightly pressed and a cocktail stick inserted into the centre comes out clean.
6. Leave to cool in the tin for 5 min, then transfer to a wire rack to cool completely.
100g semisweet dark chocolate
100g dark chocolate with min 70% cocoa solids
1. Melt the chocolate using a double boiler or heatproof bowl set over a pan of simmering water (without letting the water touch the bowl).
2. Remove from the heat and mix in the sugar and salt. Quickly add the soy yogurt and lemon juice, stirring until combined. Make sure you add it before the chocolate starts to set! Set the mixture aside to cool (or pop on the fridge for a few minutes if you can't wait).
3. Once cool, spread over your cooled cupcakes in a haphazard fashion to create chocolate waves. Decorate with sugarpaste tentacles (see below).
Sugarpaste Tentacles (no measurements as I judged it by eye - sorry!)
Sugarpaste in black, dark purple and light purple in a ratio of 6:3:1
1. Knead a small amount of gum tragacanth into each colour of sugarpaste. Wrap in cling film and leave overnight.
2. Knead the sugarpaste again to loosen it up, as it will be firm now.
3. Divide your black sugarpaste into 48 pieces and roll into balls. Repeat with the dark purple.
4. Take one black ball and begin to roll it so that the end tapers. Do the same with a dark purple ball. Roll the two tapered balls together until you have a tentacle shape. Set aside and repeat until you have 48 tentacles.
5. Divide the light purple into 144 pieces and roll into small balls. These will be your suckers so you may need to make more or less depending on the size of your tentacles. Make a small dimple in each ball.
6. Leave to dry out a little (I left mine overnight).
7. Stick 3 suckers to each tentacle, securing with edible glue. Stick 4 tentacles into the icing on each cupcake. If you want them to have a melty, wet-look then do this a few hours before serving. For firmer, upright tentacles do this just before you serve.