A few weeks ago, I saw an advert in a magazine to win a goody bag of cake decorating things just by posting on Culpitt's
facebook wall
. I thought there was no harm in trying - and I won a bag! Woohoo! I love winning stuff (probably because it never used to happen!)
So then a week or so later, a rather crumpled looking box was sat on the doorstep, in the rain, waiting for Mr Hatter when he got home. The delivery driver had just left the box out in the rain - it should have been signed for and given to someone! Or at least not been left somewhere a cardboard box would get rained on... But the lady from Culpitt was very apologetic - it's just a shame that the delivery company seem to have been a bit rubbish, as some of the freebies arrived damaged. Most of it is still usable though and it was all free so nothing lost I suppose!
It looks like the bundle was geared towards Christmas, however as I seem to have been so disorganised this year, I didn't get around to using them this time, I'm sure it will all get used though! The Merry Christmas stencil might have to wait til next year...
I received a nice selection of items - I would definitely bear their website in mind when looking for somewhere to order from, and I guess that's the idea!
Let's take a look at the non-edibles first. We have a numbers stencil (which will come in handy for birthdays) and the Merry Christmas one that I mentioned above - which will come in handy for Christmas next year when I finally get around to baking a cake. There were also two packs of foil cupcake cases, which look like they are a good size and good quality. I imagine they will be used before next Christmas comes around!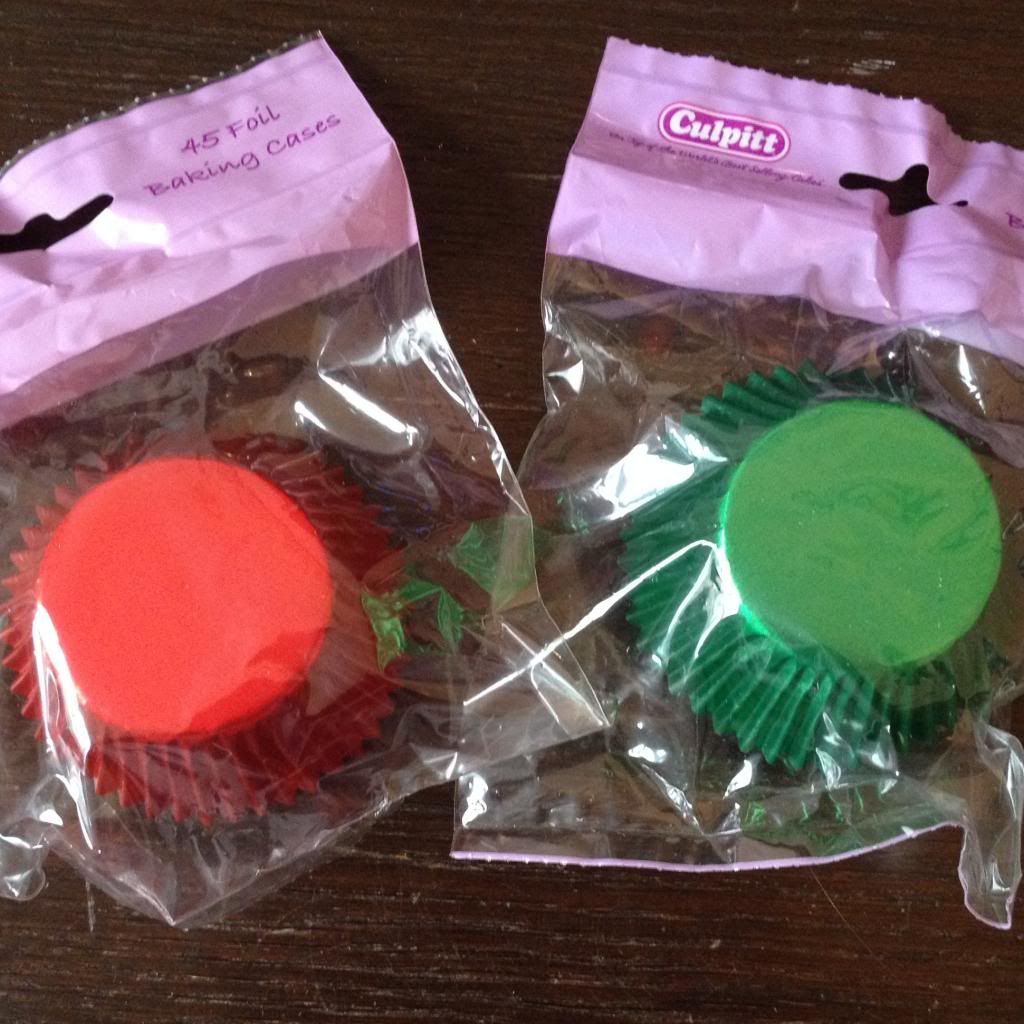 And now onto the yummies...
A nice big block of ready to roll icing - fingers crossed it's a nice tasting one, as some ready to roll icing I think has a rather strange aftertaste. I find it's worse with pre-coloured icing though so hopefully this will be fine as it's just plain white.
These printed sheets were what was damaged in the box smushing, but they look really exciting. They can be cut into various shapes to decorate cakes/cupcakes with patterned shapes. But unfortunately these have been smashed so there's not a huge amount of unbroken sheet to use - I'll hopefully still be able to do something with them though.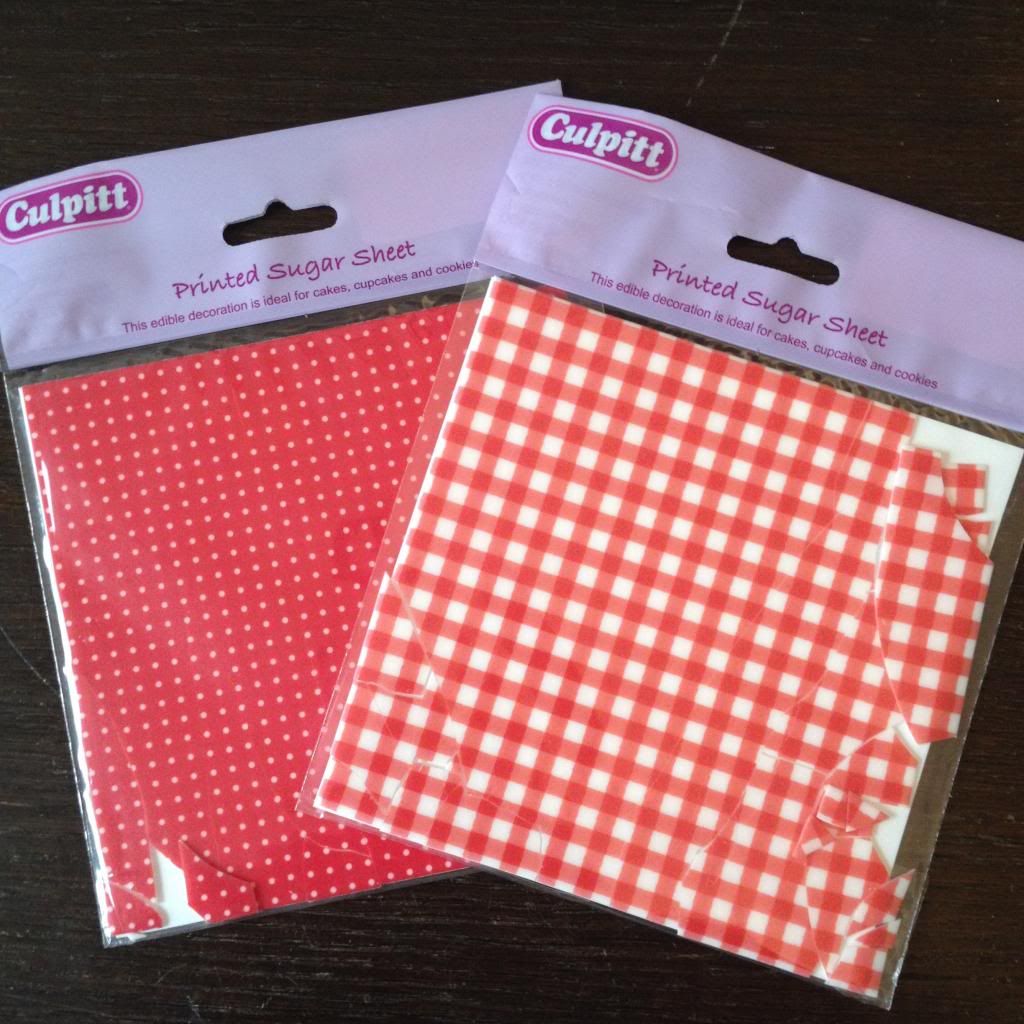 Next up we have some silver balls and glitter - you can't go wrong with a bit of sparkle!
And finally we have some cute cupcake decorations. Unfortunately they contain egg albumen so I will have to find a non-vegan friend to give them to - I'm sure that won't be hard!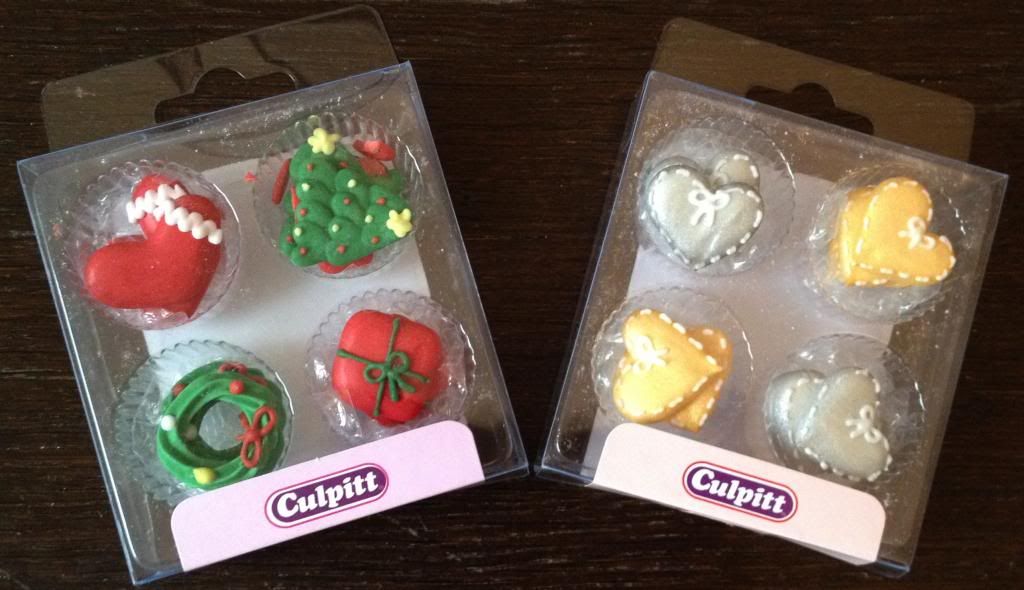 So there you have it! Hopefully I'll be able to use all the vegan friendly things and show you what happens in a later blog. All in all, a lovely little surprise that came just before Christmas!