The
Belgrave Street Feast
is an event I've been reading about for a while but only recently ventured over to explore. I'm very glad I did!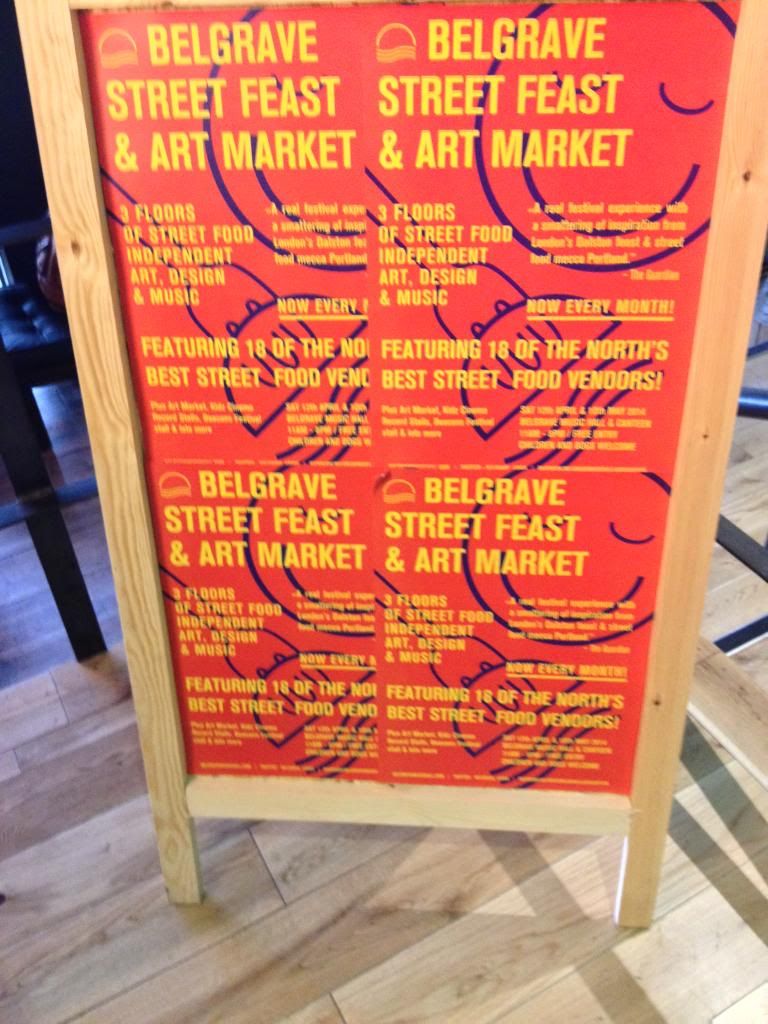 The event takes place on the second Saturday of every month, and gathers together a selection of street food vendors, art, music, and more - all spread over the three floors of the Belgrave Music Hall & Canteen.
We arrived in the early afternoon, and the event was already a hive of bustling activity. The venue appeared to be full to capacity, although people kept managing to squeeze in - and although we couldn't get a seat at first we eventually grabbed one when a group got up to leave.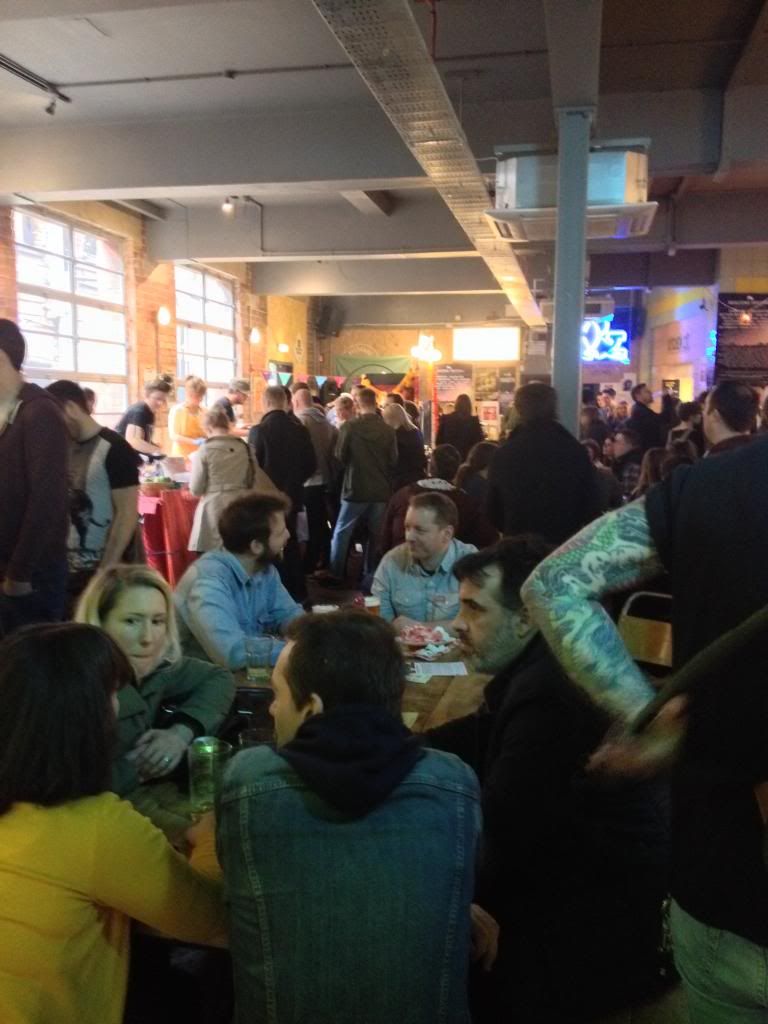 Onto the food!
I was pretty spoilt for choice at the Street Feast, with a number of the vendors offering vegan options - many even labelled VEGAN on the sign! (I love it when that happens, it's so much easier...)
I arrived with the intention of sampling some delights from
Manjit's Kitchen
, as I have heard nothing but praise for them. However, something else caught my eye and I ended up changing my mind! (In hindsight, I should have bought something small from a number of stalls instead of one large meal but hey ho - I'll do that next time!) In the end it was the "Bun dau-hu" from
Street Fodder
which grabbed my attention - "Crispy turmeric Tofu, vermicelli rice noodles, herb salad & peanut dressing". I'm a bit of a sucker when it comes to noodles and peanut sauce so this sounded great. (Please ignore the green hue of the photo - this was due to the lighting we ended up sitting under!)
The tofu was served hot over a bed of cold rice noodles and salad, and was very tasty. To be honest, I was hoping the noodles would be warm but it was nice and refreshing to have them cold - they complimented the salad well. The tofu was wonderfully seasoned and the salad was a great mix of fresh vegetables. My only complaint was that there was too much coriander for my taste - but I didn't specify that I didn't want much so it's not their fault either! All in all, I was very satisfied with my choice and would go back to them again. Plus, look at how pretty their stall is: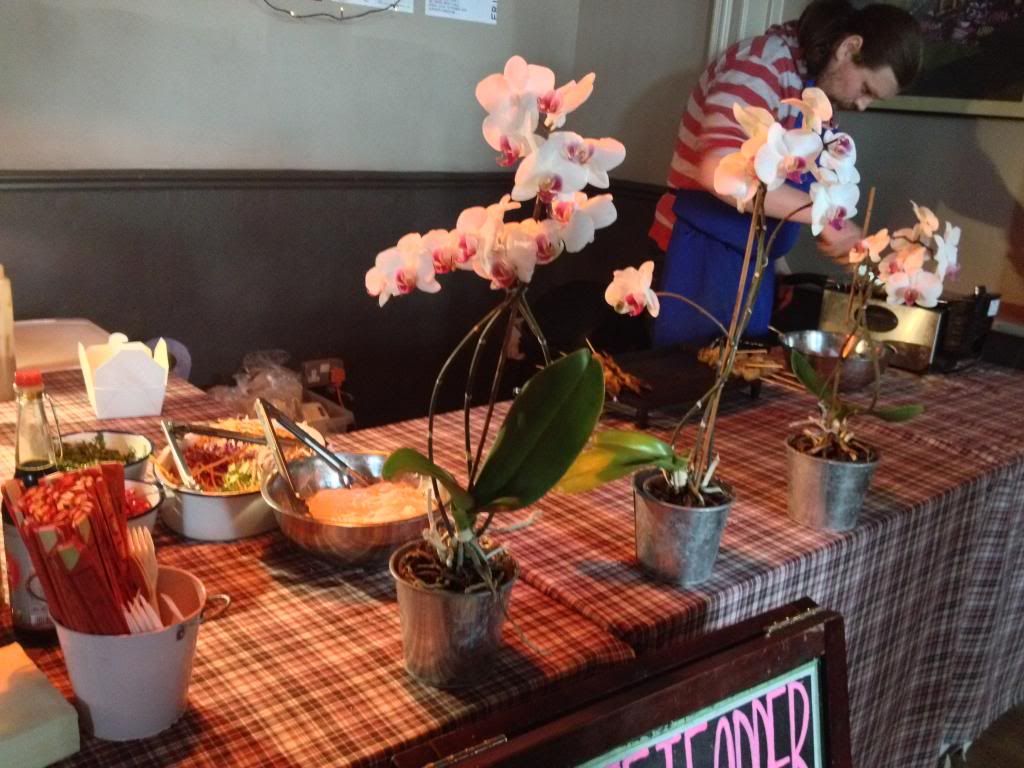 Only eating half of my salad meant that I had plenty of room for dessert - YES! (Although I would have still had dessert even if I didn't have space...)
The lovely
Noisette Bakehouse
was there with a fabulous menu - including a vegan option!
It would have been rude not to sample it, so I bought one of the Rosemary, Lemon, Olive Oil Cakes... oh my! A gorgeously soft, succulent cake with a lovely zesty flavour and a herby edge from the rosemary. Very good! It was so good in fact that I had to buy another one to take home (in a cute little box) and share with Mr Hatter...
Who says there's such a thing as too much cake???
So we ended up having a very tasty day out - I would definitely like to go back to the Belgrave Street Feast sometime!