Friday really was a foodie day, after lunch at the Noonshine Cafe (see
yesterday's blog post
), we also went out for a street food dinner!
Brandon Street Night Market
is a pleasant way to spend a Friday night, which I stumbled across by accident on the internet. (Isn't it great when that happens?) It takes place on the last Friday of each month, and has a selection of street food stalls, drinks, DJs, a record store, and artwork. Before I get onto the topic of food, I'll say that the live graffiti artists that they had were amazing - unfortunately I didn't get any photos but they were well worth watching!
The market was situated at Canal Mills, just outside of Leeds city centre (walking distance). With the fairy lights, colourful decorations and urban-chic feel it was a lovely place to just sit and chill out after a week at work: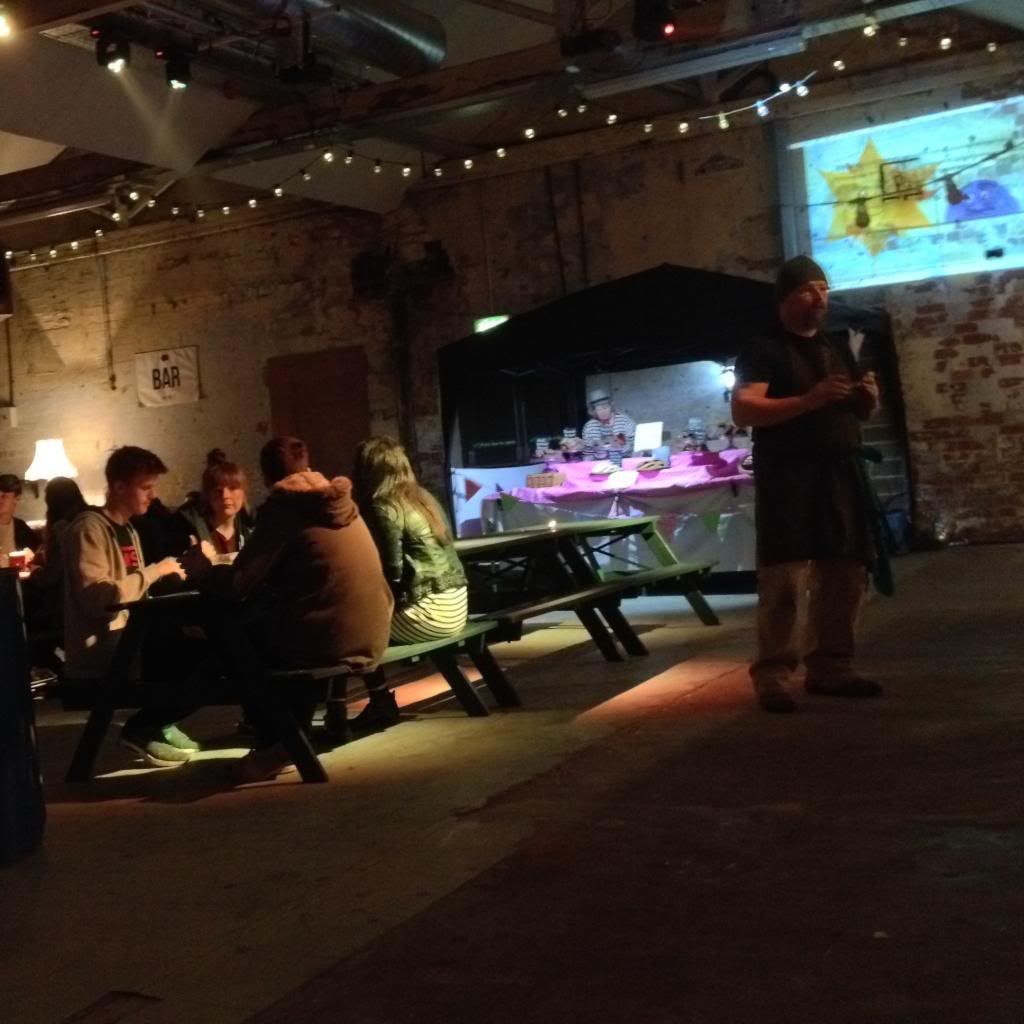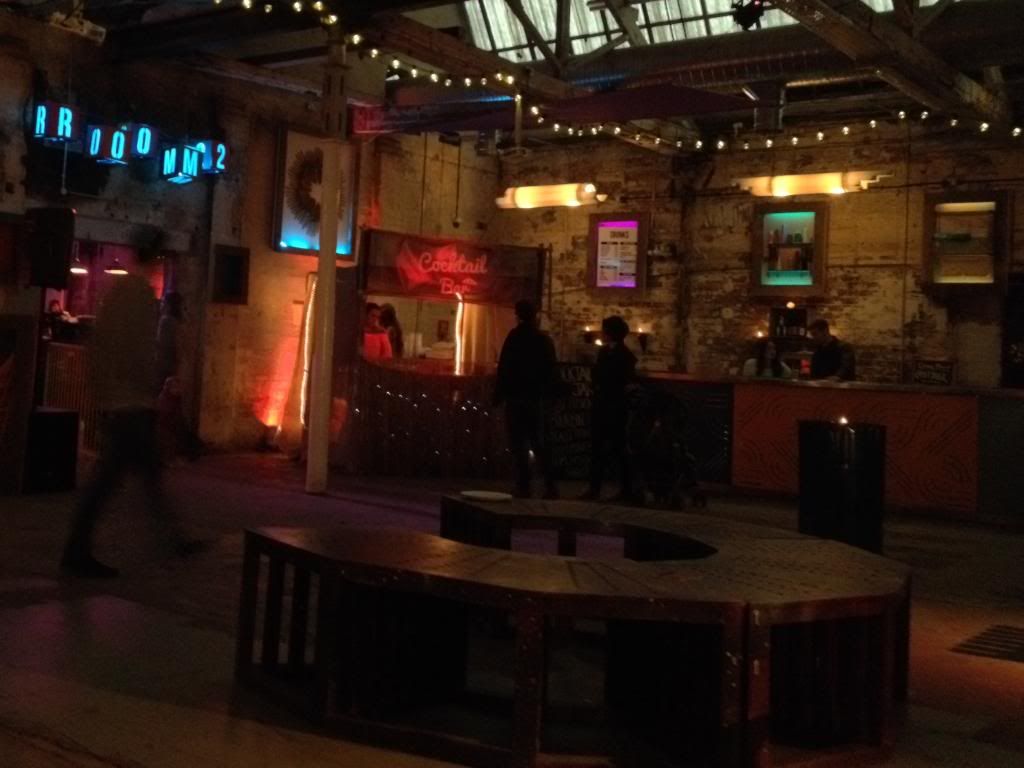 There were a few food stalls, but one caught my eye immediately due to the big sign saying VEGAN in capital letters! Yay!
You can see the VEGAN sign in the bottom left, and on the right that is the start of the street art
Now, there was a sign showing the different layers that make up a banh mi, but as I'm rubbish (or I was just too keen to start eating), I didn't take a photo of it. So here is the description of a banh mi from the
Banh Mi Booth
facebook page:
Hang on, what's a bánh mì then?
A bánh mì [ban-mee] sandwich is the perfect fusion of Vietnamese and French cuisines consisting of a lightly toasted baguette, smothered with mayo and pâté and filled with marinated meat, sweet pickled veg, crunchy cucumber and fresh herbs.
I obviously opted for the vegan choice, which was "spicy tofu and aubergine" - cooked separately and fresh to order to avoid contamination. What can I say about it? It was WONDERFUL! The different layers gave the sandwich so much depth of flavour - you can see mine below, topped with crispy onions for a bit of crunch. I'll be looking out for Banh Mi Booth at any other foodie events I end up at! Definitely a satisfying way to finish the week!
After our gorgeous sammiches, we thought we'd get ourselves a refreshing cocktail - we both went for the "Bourbon Smash", which was lovely and fruity. I tried to get a photo of all the yummy raspberries in our drinks but unfortunately mood lighting is not conducive to good photography when you're just using your phone!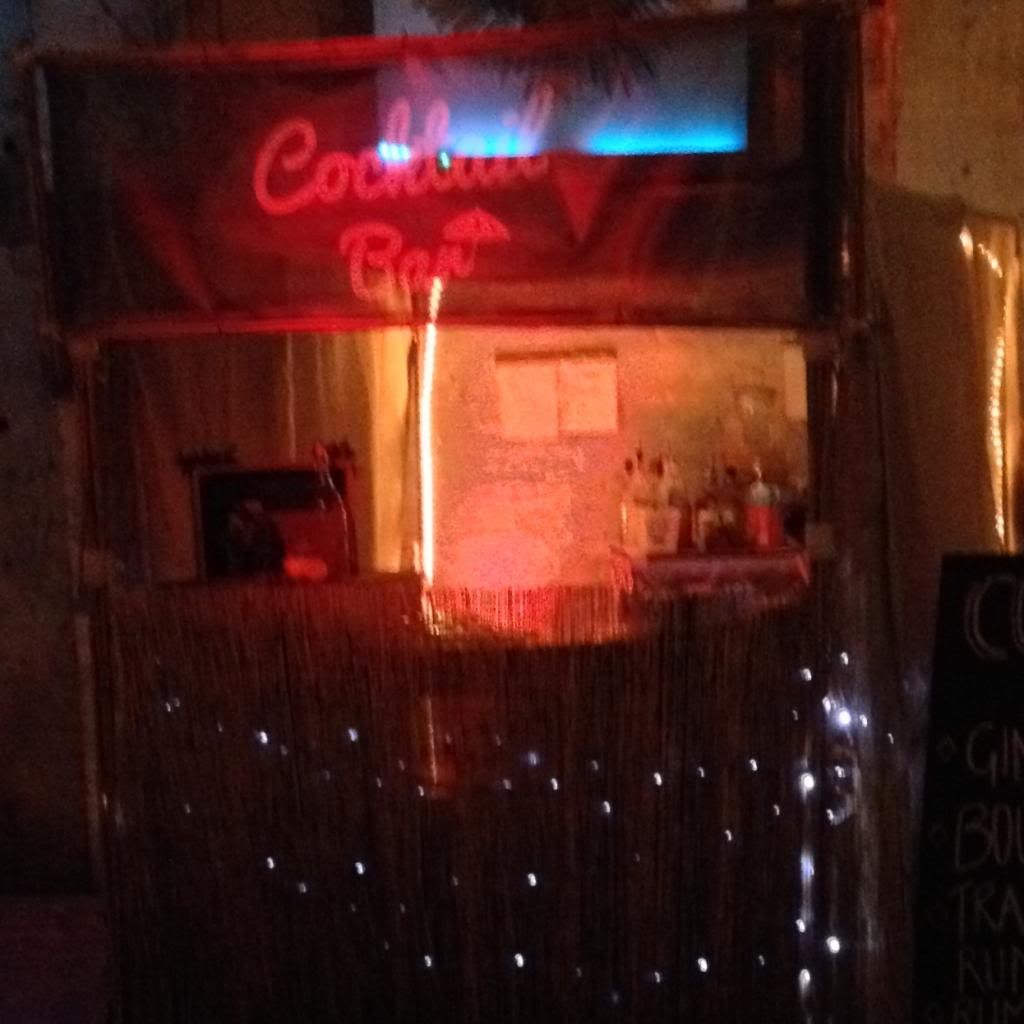 I get the impression that the night market gets livelier later on in the evening. We went straight after work and it was pretty quiet, although it did start to liven up by the time we left. I think it would be a great place to go with a group of friends to eat, chat, and chill out in the funky surroundings. Maybe I'll see you there next month!