Last year, I had
my first experience
at The Cake & Bake Show, and absolutely loved it. So when the time rolled around again, and tickets were on special offer (!), I could hardly say no...
This year was more of a mixed bag - but we'll come to that soon.
We were there super early this year, so ended up queuing outside - look how close to the door we were!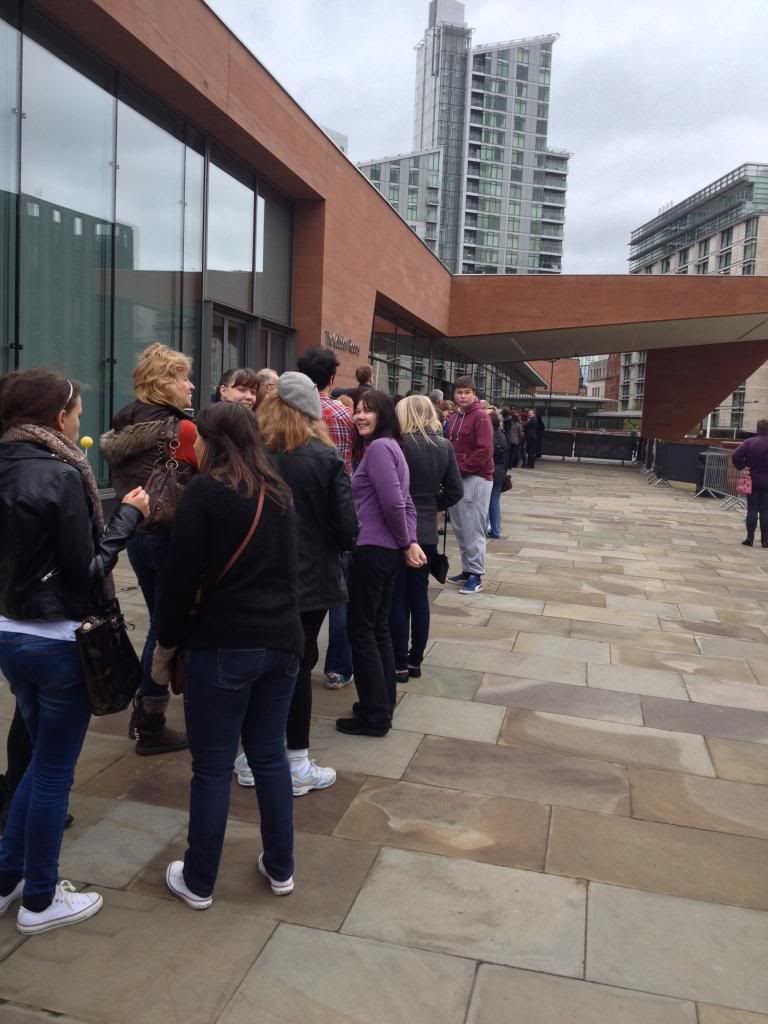 Once we were inside, we roamed the stalls looking for goodies to take home. I managed to pick up a few pieces of equipment that I was on the lookout for, but came away missing some of the things I had hoped to buy as it turned out I could get them cheaper online!
I was very excited at the prospect of there being vegan treats there this year. (Last year there were no sweet treats but I did manage to come home with quite a bit of bread!) I knew in advance that there would be a vegan cupcake stall and was pleasantly surprised to see a few other signs labelled VEGAN. However, it turned out that this was a bit of a mixed blessing. I'm very glad that veganism is becoming more accepted and available, but if I'm completely honest, I wasn't overly thrilled by the quality of the vegan produce.
My day started with a huge piece of vegan coconut cake. When talking to the stallholder, he explained that it was made from a traditional Jamaican recipe which is just naturally vegan - no adjustments necessary. We went on to discuss how vegan cake can be a bit dry if not done well, but this recipe was made with coconut milk which kept it lovely and soft. So I bought a piece and munched it down. The flavour combination was lovely - coconutty and spicy and everything you would expect from a Jamaican cake. But what do you know, it was quite dry...
I was super excited about visiting the vegan cupcake stall (My Cupcakes), as I knew I would be able to choose anything I wanted from it. I bought a box of four pretty cupcakes, which Mr Hatter and I tucked into on Monday night (the day after I bought them).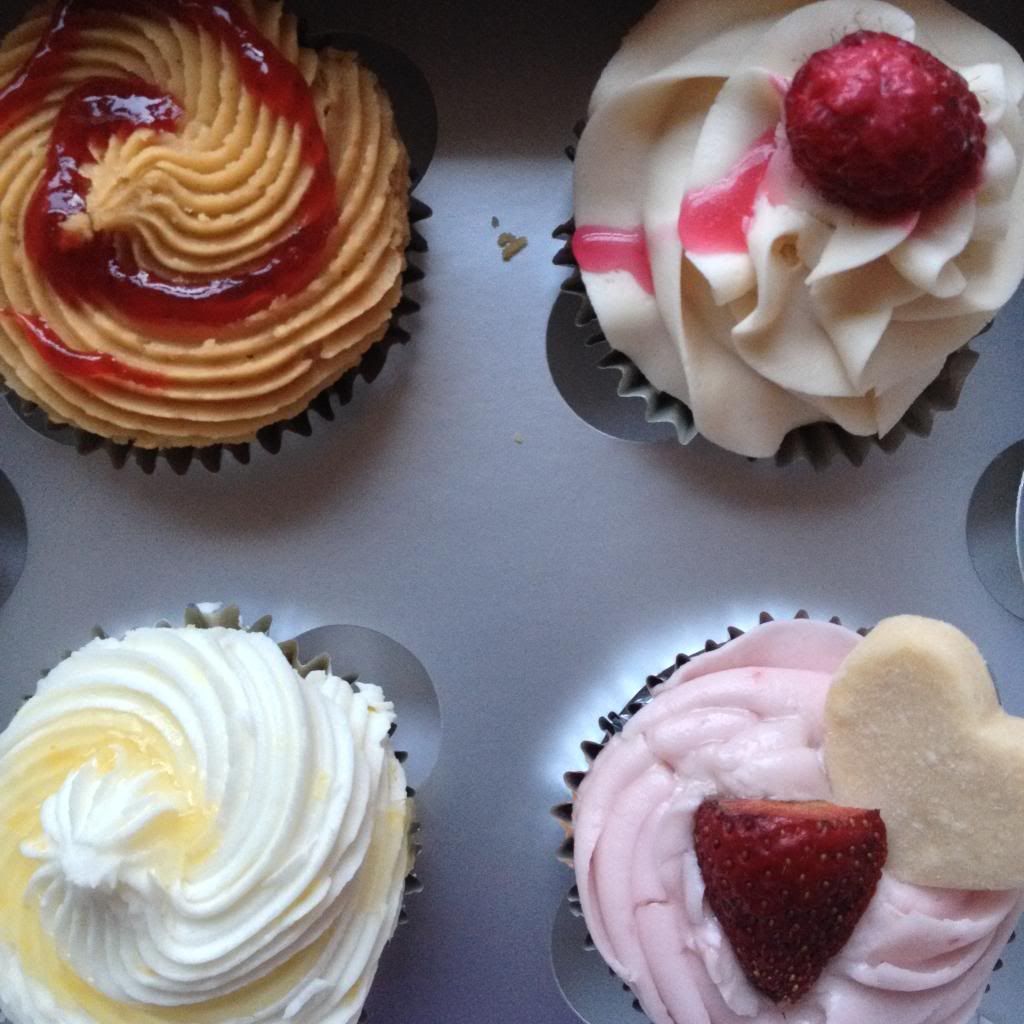 The flavours were pretty good, and as I said they were pretty, (here it comes...) BUT the bases were very dense (I think this was maybe due to them being gluten free), and the icing seemed to just slide off the top (which isn't something I would expect from a cupcake). So, I'm glad I tried them but I don't think I'll be going back if I see them again.
There was a very expensive chocolate stall which was all dairy free but as it was so expensive, I skipped it.
It's not all a woeful tale for my vegan hunt though! I came away with some yummy chocolate sticks which you melt into hot (almond) milk to make hot chocolate, and there was a non-vegan stall offering two vegan options - I opted for the Almond Millionaires Shortbread and it was divine. I wish I'd bought more!
There was also some very yummy bread that I brought home - a breakfast loaf, an olive loaf, and a huge white loaf.
Anyway, I keep being told I need to get a stall there so I think I might see how feasible it is next year, so I can show people how yummy vegan cakes can be!
One thing that struck me about this year's show was the number of non-baking related stalls. Last year, I think the only really out of place stall was Cats Protection but they seem to get to every event! This year, there was a shoe stall, a hair straightening stall, even a tarot reader! It was almost as if not enough cake-related companies wanted to attend... Very strange.
Onto the show itself...
The theme for the display and competition cakes this year was "Welcome to the Jungle", which I found much more inspiring than last year's fashion theme. There were lots of amazing animal-themed cakes which I adored, although it did make me think about what a waste it is - making all that cake and spending so long decorating for it just to be thrown away. One of the main show pieces was a huge elephant outside the Jungle tent (enclosure?). We were talking to the woman on the door there, who told us that due to the cake being assembled on location, they weren't allowed to serve it to anyone as it hadn't been certified by the food hygiene people...
All in all, it was a great day out with some lovely ladies who made the whole thing worthwhile! (You know who you are!)
These were a few of my favourite cakes/creations (apologies for any blurry photos - camera phone + low lighting/many people isn't the best combo). You can see all my photos
here
.