This was my breakfast yesterday morning: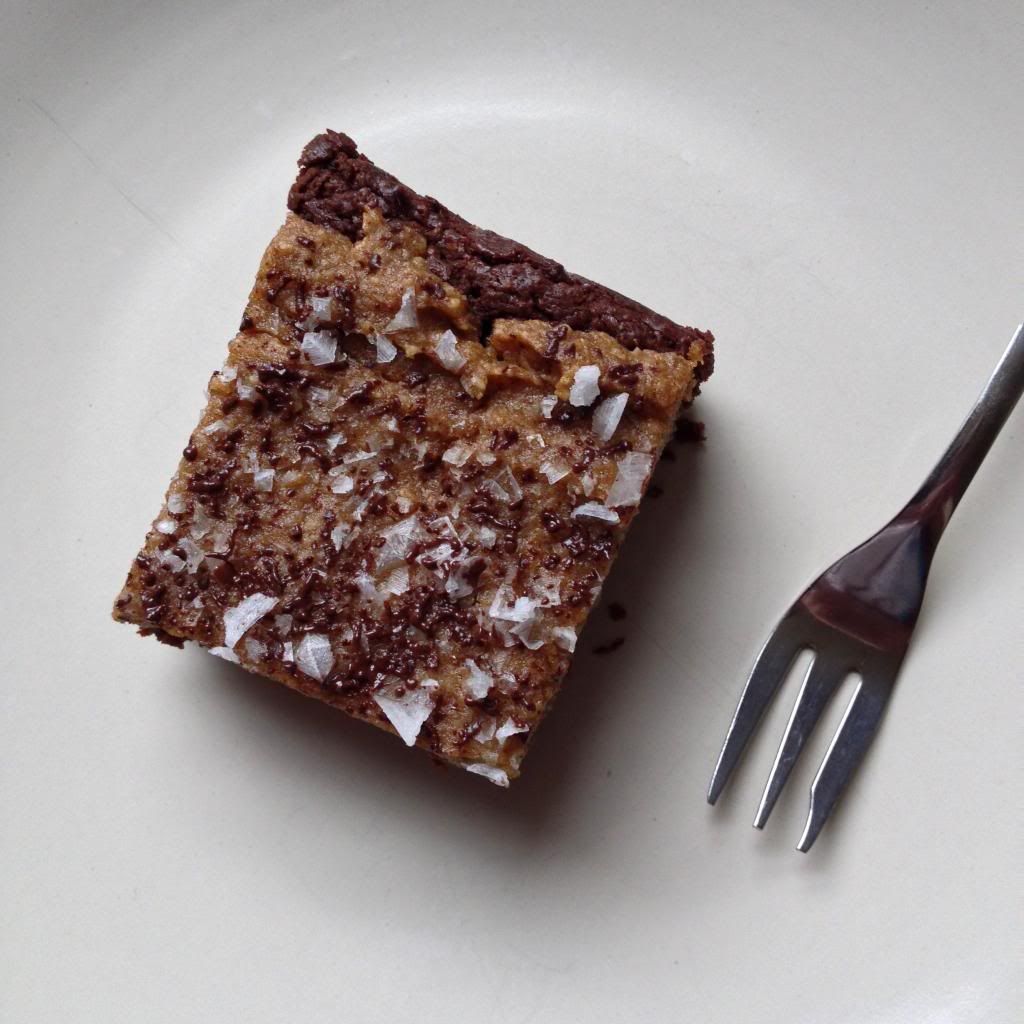 Don't you just love weekend breakfasts??
I said on facebook that I would post the recipe and let you decide how healthy it is. As you can see below, there are a lot of healthy ingredients, such as coconut oil, dates, banana, cashews, coconut sugar. However, it still comes in at 333 calories per brownie (using soya milk - this may be less with other non-dairy milks).
For the brownies:
1 ripe banana
½ cup non dairy milk
½ cup melted coconut oil
½ cup coconut sugar
2 tsp vanilla extract
1 cup wholemeal self raising flour
½ tsp salt (I used himalayan pink salt)
For the caramel sauce:
1 cup pitted dates
½ cup cashews
½ cup non dairy milk
1 tsp vanilla extract
1 tbsp melted coconut oil
½ tsp salt
To decorate:
grated chocolate
salt flakes, to taste (optional - if you like salted caramel)
Start by making the caramel sauce: Soak the dates and cashews in freshly boiled water for 30 minutes. Drain, and then add to a blender with the remaining ingredients. Blend until smooth, adding extra splashes of non-dairy milk if needed.

Preheat the oven to 170C. Line an 8x8 inch square brownie pan with greaseproof paper.

Mash the banana in a large bowl, add the non dairy milk and oil and blend together. Vigorously mix in the sugar then add the vanilla.

Sift in the dry ingredients and mix until smooth. Add a little extra non dairy milk if the batter seems too dry.

Spoon into the prepared pan and bake for 10 minutes.

Remove from the oven and spread a layer of caramel over the part-baked brownie (carefully). Sprinkle with the grated chocolate and salt flakes, and return to the oven for a further 25 minutes. Allow to cool in the tin, before slicing into 9 portions.
For a lighter alternative, I would recommend just using half of the caramel sauce as you do get a very thick layer of caramel using the whole recipe: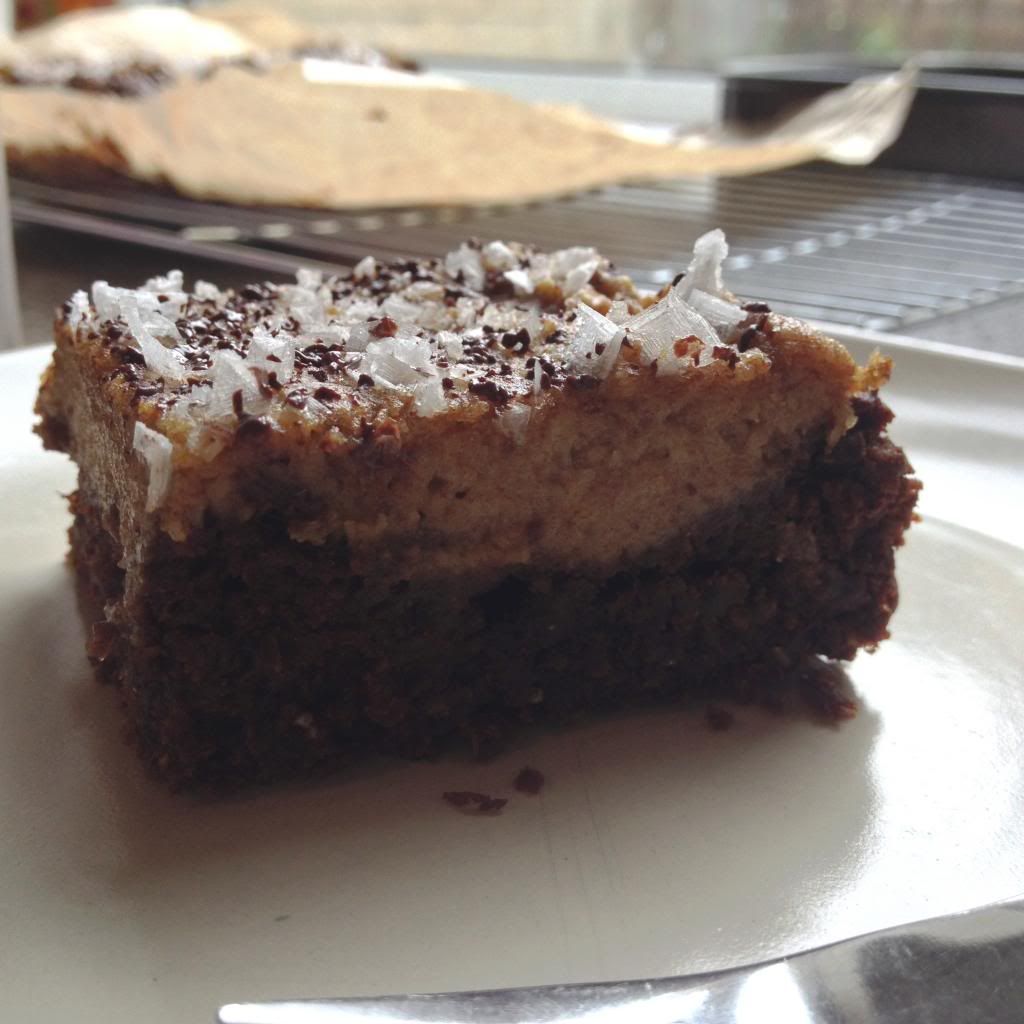 (I think I went a little overboard on the salt flakes...)