Last Friday brought with it a new menu from
The Grub & Grog
shop at Noonshine Cafe (held at
Outlaws Yacht Club
). I even managed to convince Mr Hatter to go with me this month!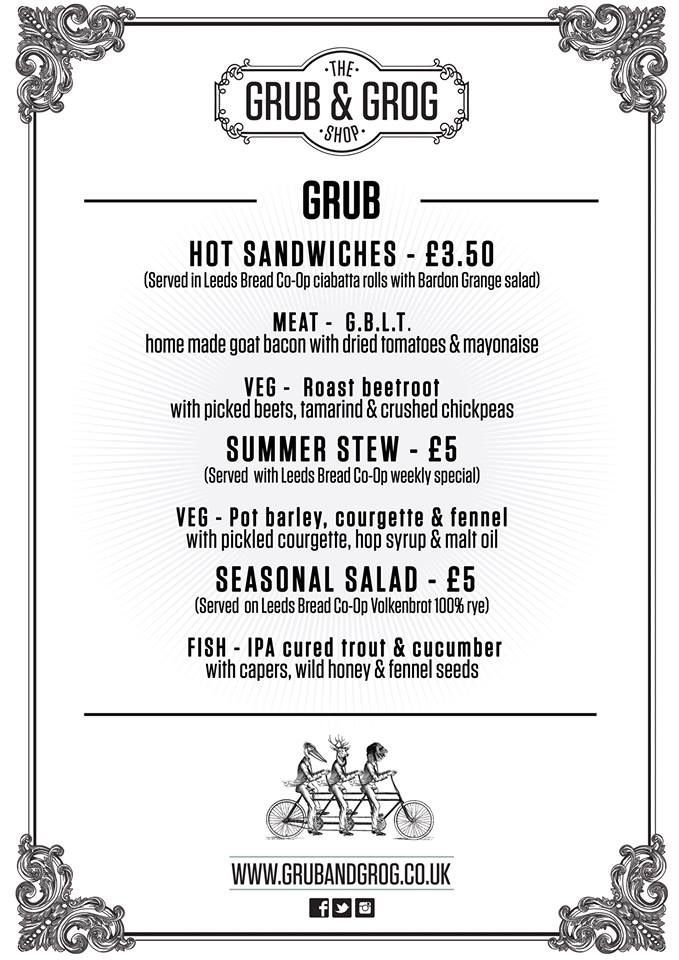 I went for the vegan sandwich option this time - Roast Beetroot with tamarind and crushed chickpeas, served in a ciabatta roll from
Leeds Bread Co-Op
. It was very tasty (although I think the
carrot sandwich
is still my favourite!).
The crushed chickpeas were fabulous... I am a big fan of hummus (and chickpeas in general), so I appreciate it when it's done well. This was like a chunky, well-flavoured hummus-type spread, which I would definitely get again!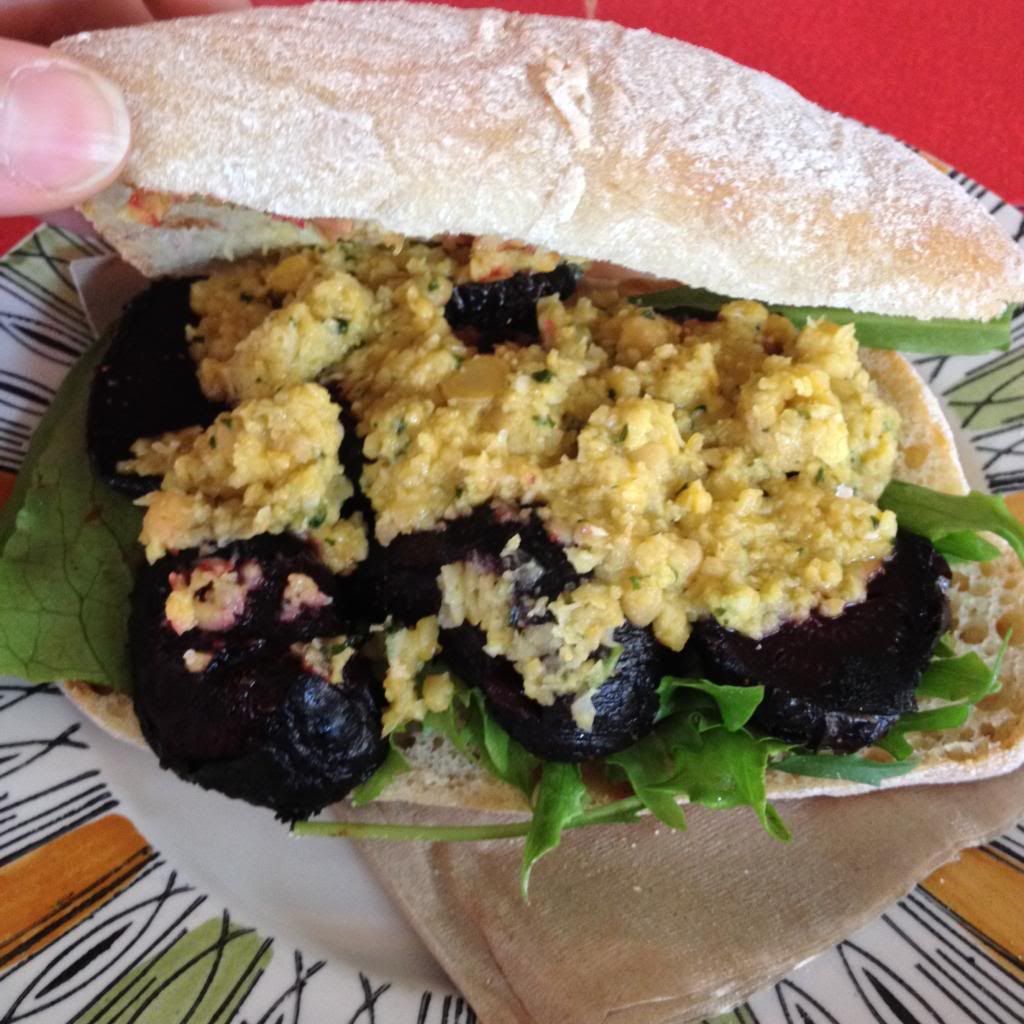 I won't talk about Mr Hatter's sandwich, as he chose the meat option, but we both followed up with a slice of vegan cake from
That Old Chestnut
. He got a piece of chocolate-banana cake, and I had a slice of the carrot cake I had last time. However, we were so ready to get stuck into the cake that I forgot to take any photos! Sorry! Mine was as lovely as last time, and I am assured that the chocolate-banana cake was great too.
This menu is on for the whole of June, so get on down there and try something!