Friday last week was the last Friday of the month, which meant it was time for the
Brandon Street Night Market
to roll around again at Canal Mills.
We originally weren't planning on attending this month, as we are going to Ireland in a couple of weeks and are trying to keep hold of our money for that trip. However, the announcement of multiple vendors offering vegan options swayed my decision! The ones I knew I would be able to eat from were Manjit's Kitchen, Street Fodder, and Fresh Rootz. Unfortunately Fresh Rootz pulled out at the last minute so I didn't get to sample their wares.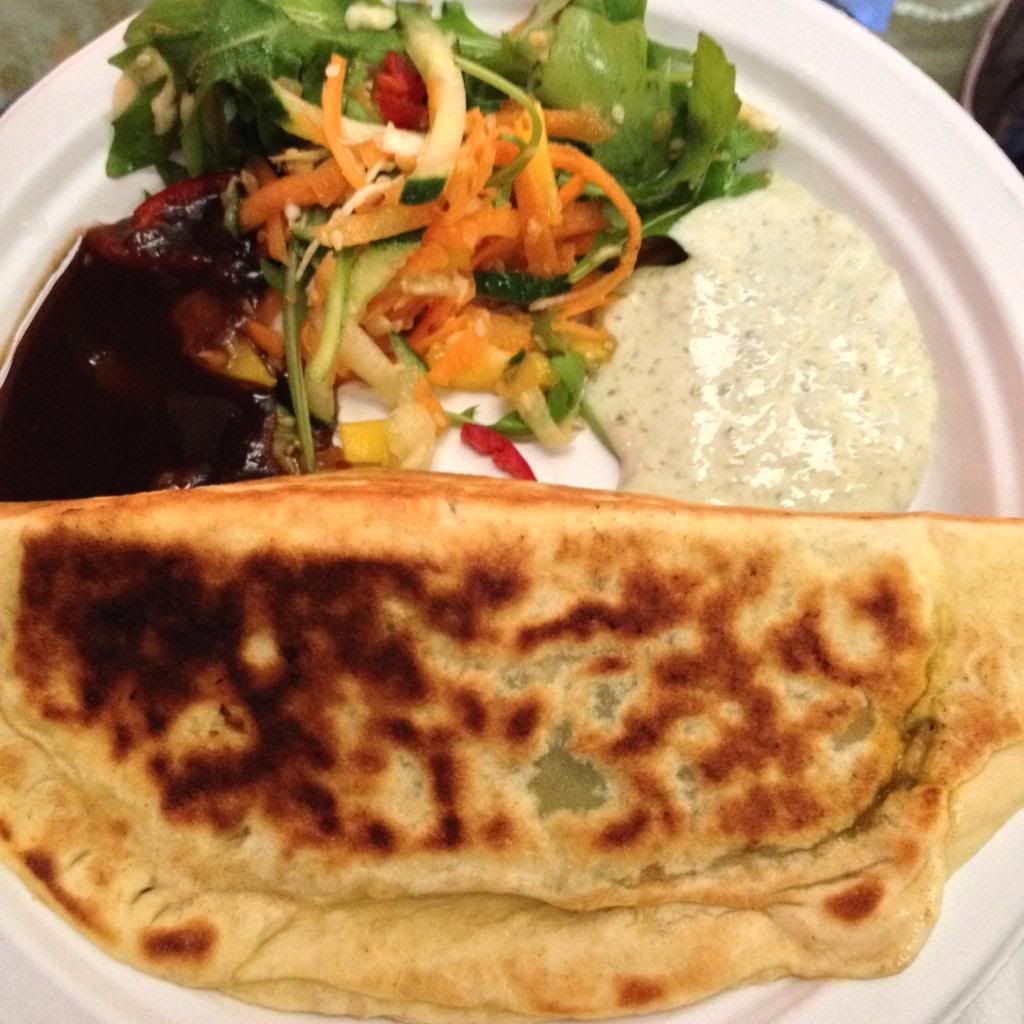 The sign at the stall told me that a "Chapasty is a cross between a chapati and a pasty" - and it did not disappoint! I went for the Spiced Cauliflower flavour, as I was assured it was vegan, and it was lovely. The chapati held in the filling like a pasty, and tasted great for being cooked on the hot plate. I would definitely get one of these again - I can see why people rave about them!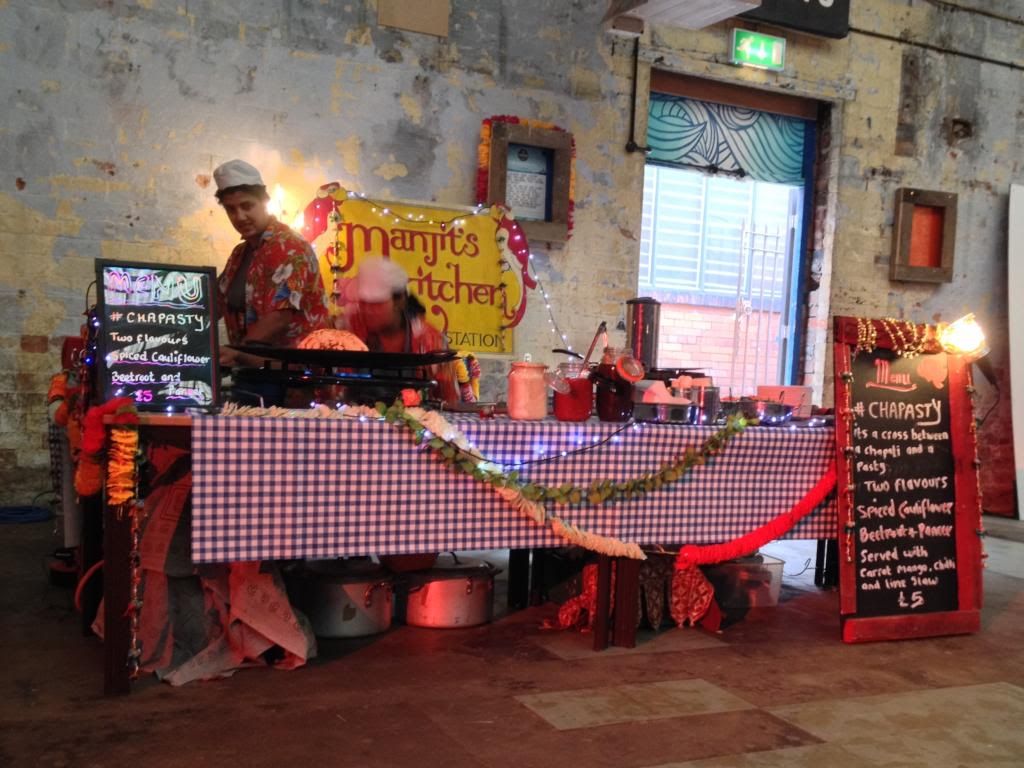 Next, I was a bit rebellious and had my dessert... Persian candy floss!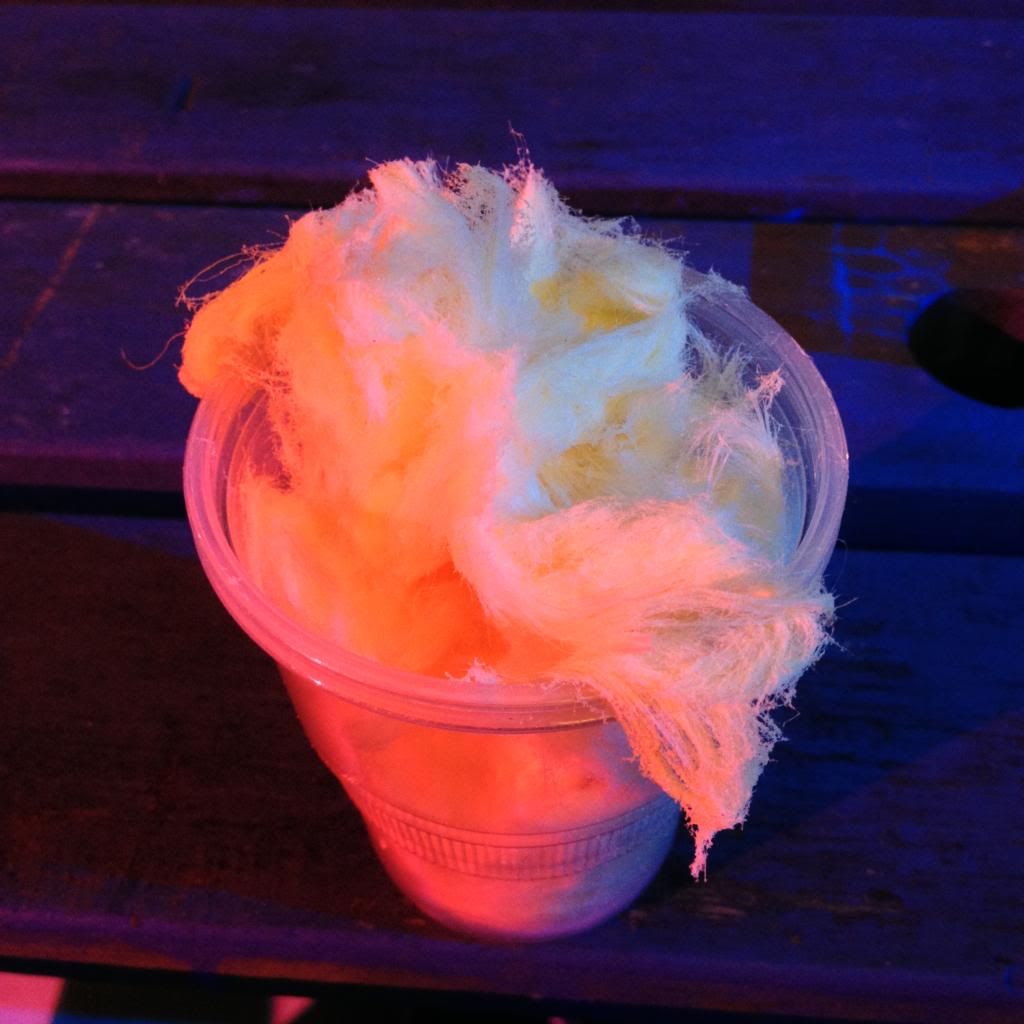 This delight was from a vendor called
Afsaneh's Kitchen
and was very different to candy floss I've had before! I asked for the ingredients to check that it was safe (sugar, water and glucose syrup), and the lady behind the stall was lovely enough to tell me what makes it different to English candy floss. While English candy floss is spun (in those big metal bowls), Persian candy floss is pulled, which is why it created all those long strands you can (sort of) see in the photo. It wasn't as sweet as English candy floss, which put off the other people I was with - but as I'm not a big fan of 'regular' candy floss, I really enjoyed the Persian variety! They also seemed to have a lot on their menu which would be vegan, as there was a lot of choice for the Mezze and also a chickpea stew. If I see them again I would love to try some of their savoury items - the portions looked huge!
Last but by no means least, I visited
Street Fodder
. I had previously bought from them at Belgrave Street Feast (and posted about it
here
), so I knew it was going to be yummy. I opted for the Shiitake Spring Rolls, so that Mr Hatter and I could share them.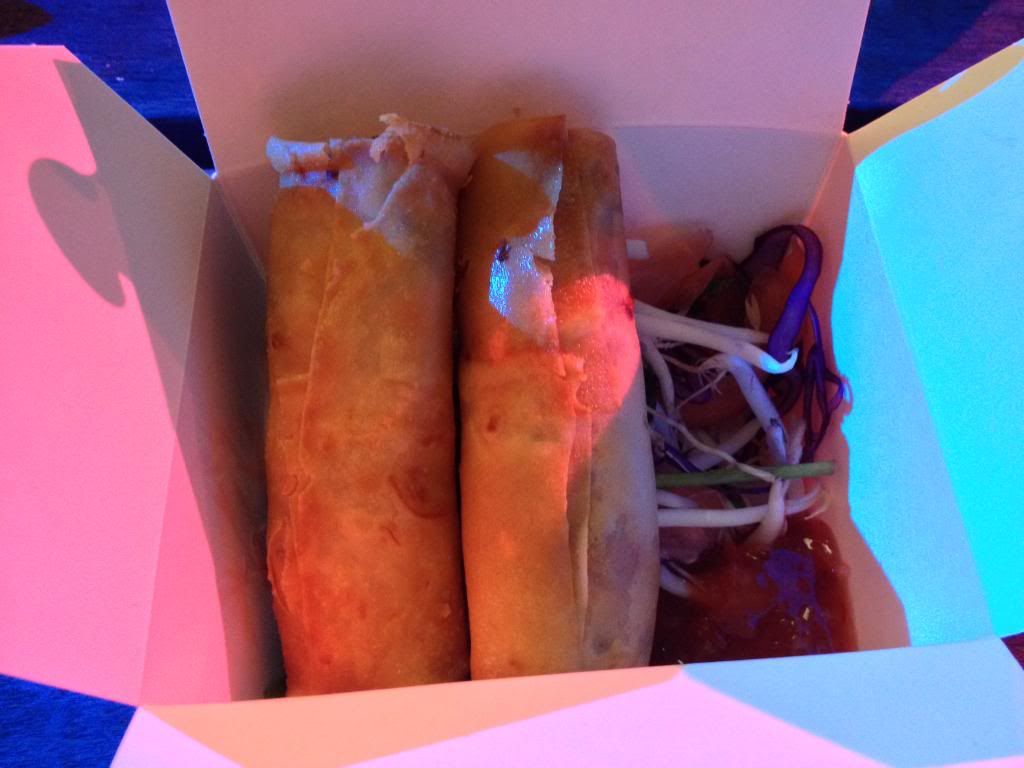 They were fantastic! Huge spring rolls, filled with lots of slices of shiitake mushroom (and all the other staple spring roll ingredients). The salad always seems to be great from here too, and gets munched down just as quickly as the main part of the dish.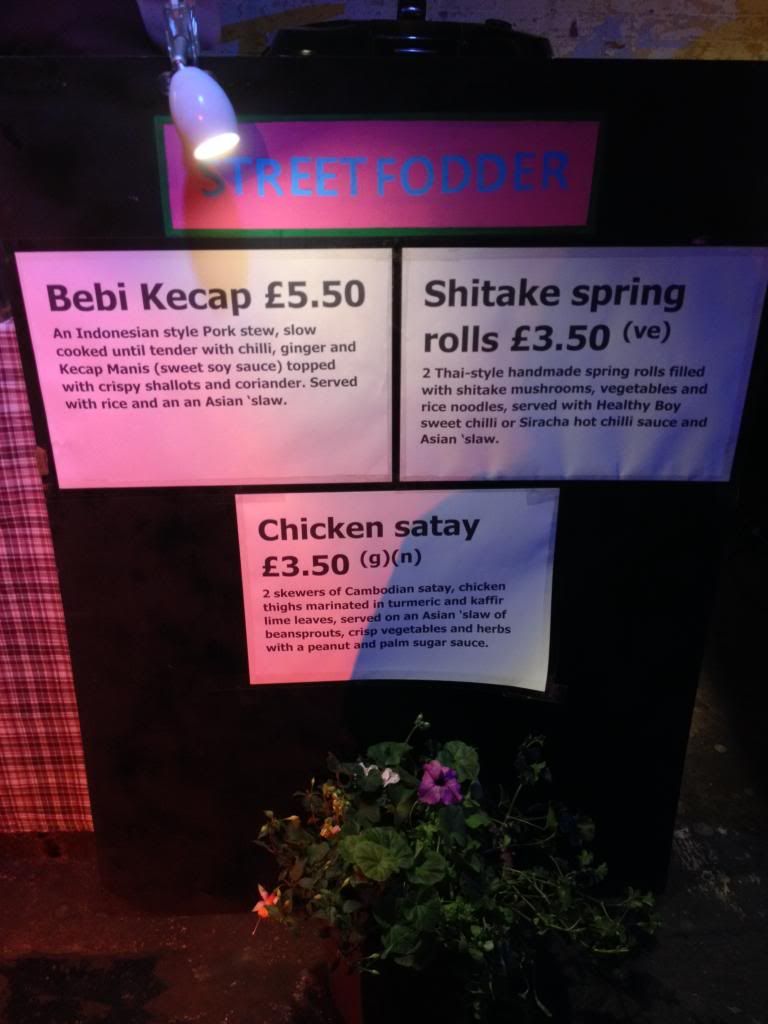 So after the initial disappointment that Fresh Rootz had pulled out, we actually had a good food haul. Unfortunately, the artists hadn't started (or looked like they had even started setting up) by the time we were ready to leave - hopefully we'll get to watch them next time though.