Now, when I've been saying recently that I'm catching up on outstanding blogs, you might think I'm just a few weeks behind.
NOPE!
This blog has been waiting to be written since JANUARY!!! I just had other time-specific blogs which I felt I should write first (although I do still have a couple of them outstanding too!)... but now the time has come to show you some lovely presents I received for my birthday: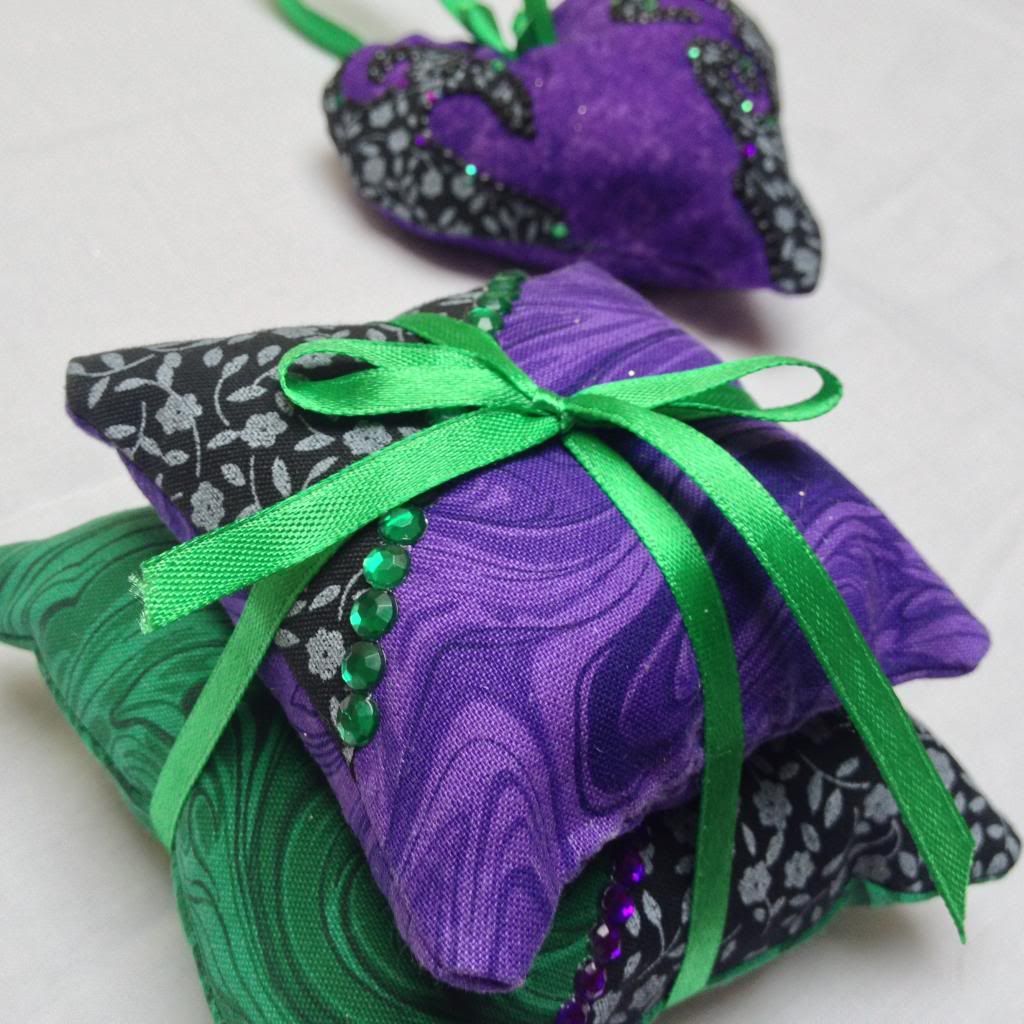 These scented cushions were made by Miss Vicky over at
The Questing Adventurer
. Everything that has been used to create them is vegan, from the fabric to the scented oils - they smell like gingerbread! Mmmmm! I keep one in my t-shirt cupboard and one on my headboard, so I get lovely wafts of gingerbread smell at random times.
Miss Vicky now also has her own Etsy shop set up -
Unique And Geek Gifts
- and although these cushions aren't listed I'm sure she would make you some if you asked very nicely! (Please note that as Miss Vicky isn't vegan, I can't promise that everything in the shop will be vegan-friendly, but I'm sure she would be happy to answer any questions!)
There are some VERY pretty My Little Pony champagne glasses, and I've seen some of the not-yet-listed items... if they get posted you're in for a real treat!
Here's a closer look at those pillows: