Last month, we had our first ever big vegan festival in Yorkshire -
The Great Yorkshire Vegan Festival
. There was no way I was going to miss it!
It was held at Queen's Hotel, which is right next to the train station, so easy for everyone to find. There was already a queue forming when we arrived, but as we were all crammed into the hotel foyer it was a bit chaotic! Unfortunately, the venue had double booked and the festival ended up in a smaller space than originally intended - meaning it was rather cozy, and very warm. (I'm pointing this out now as it will be relevant later - it wasn't the festival's fault at all.)
There was a free goody bag for the first 100 (I think?) people through the door, which was fab! It was packed full of stuff:
I've still not tried all the items yet! The coconut ice was yummy, as were the snack bar and the branberry cereal (I had mine with soya yogurt). The pot in the white bag is a new deodorant, which you rub into your armpits. It's a little grainy but rubs in well and has a nice fragrance. I've not yet tried the items but I'm sure they will be lovely!
The day started with a breakfast hot dog (sorry for the poor photo) - you can't go to a vegan festival and not have a hot dog!
We had a wander around all the stalls and saw lots of nice things - but I didn't end up buying as much as I'd expected. I think the heat and cramped conditions put me off spending too much time in one place. I wondered initially if it was because I had been spoiled by choice and space when I went to VegFest in London last year, but I think if this festival had had the right amount of room to move around in then it would have felt better.
I did come home with some treats though!
I found some chocolate to try (to be reviewed in a separate post);
a new brand of meat substitute to sample (which were very tasty... although be warned if you buy the sausages there is a second layer of plastic to take off before cooking!);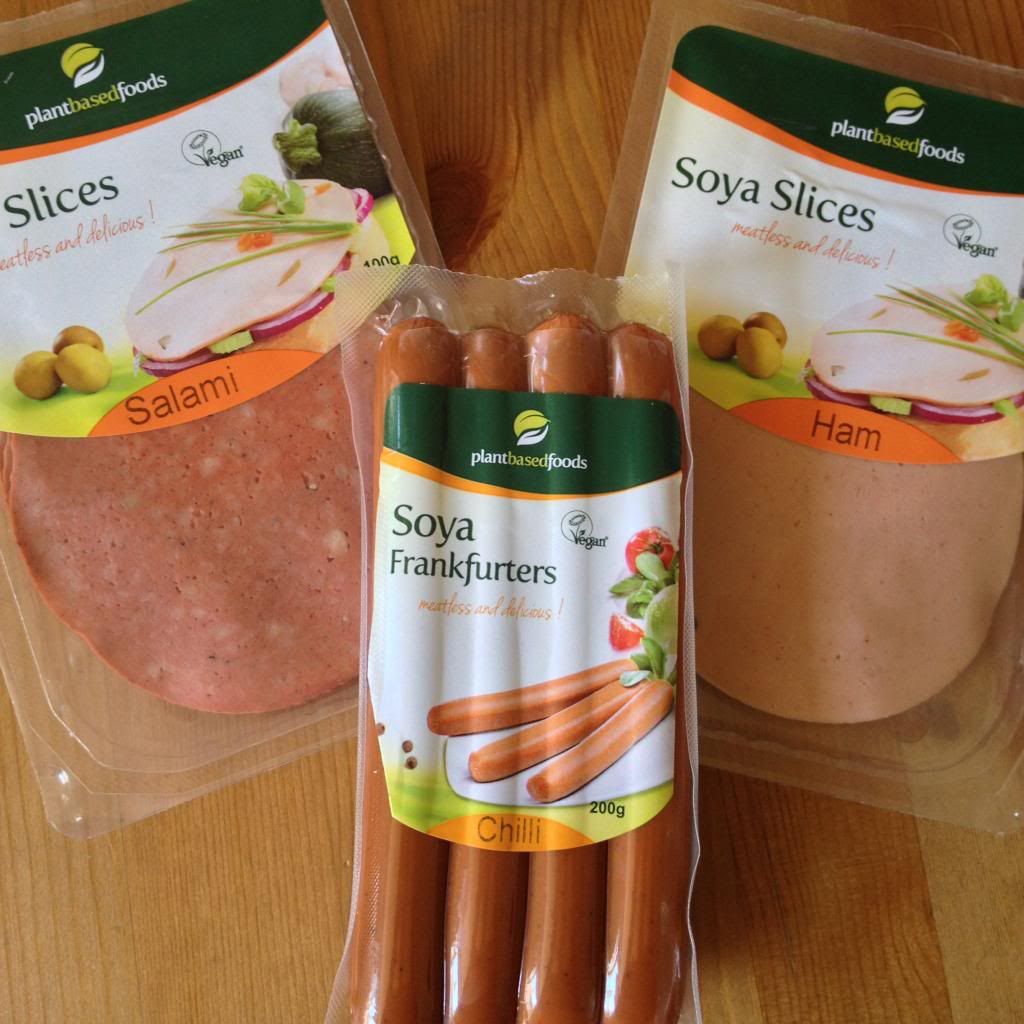 and we even found some goodies for the cats (they liked the treats in the stripey bags but we've not tried the Ami Cat yet as we're using up what they already have first...)!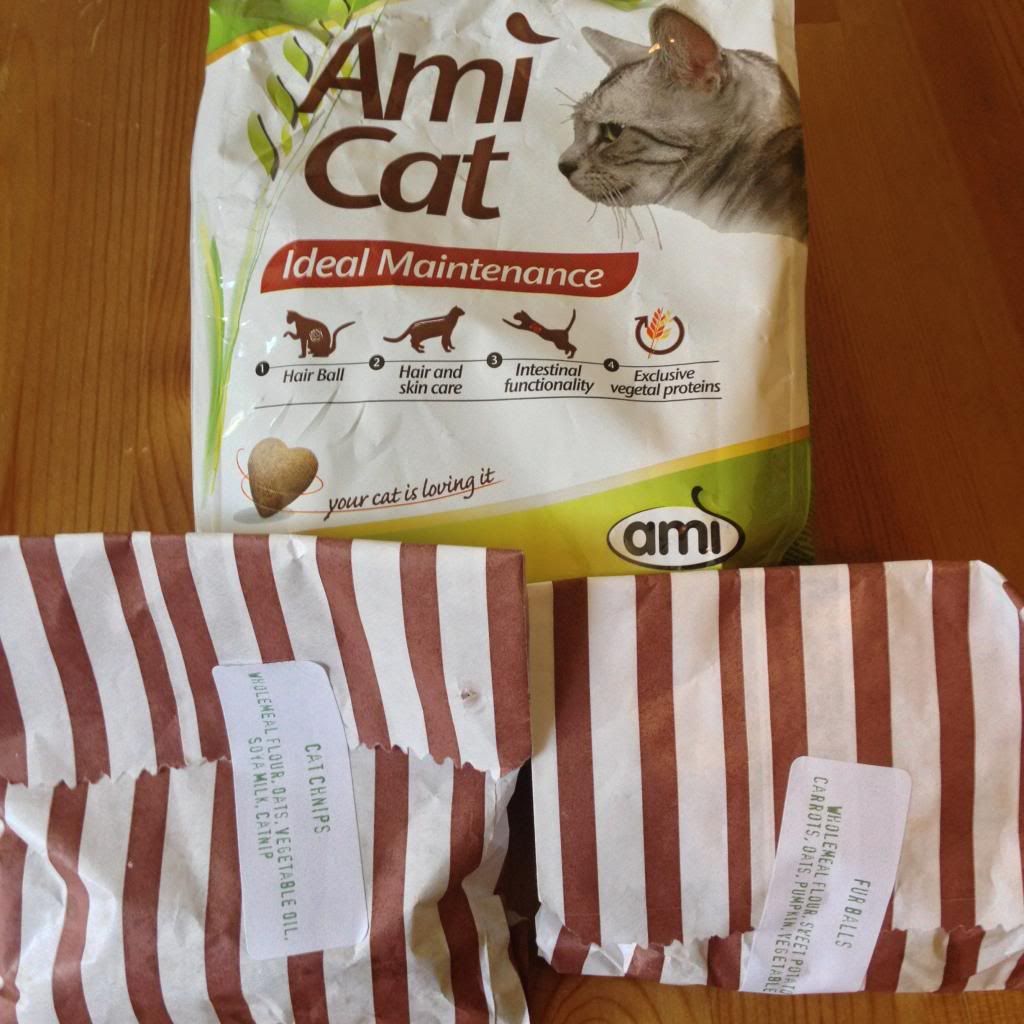 We also sampled a couple of pies, although unfortunately we weren't too keen on either of them... One was "cheese" and onion, and the other was a gluten-free creamy mushroom:
But most importantly, we came away with CAKE!
We shared some chocolate and hazelnut bundt from
That Old Chestnut
, a chocolate orange cupcake from
Coconut Rose Tea Room
, and a sparkly lemon cupcake from
Captain Cakeman
. They were all delicious! I'm sure you know by now how much I like That Old Chestnut, and this cake was just as good as it sounds; the chocolate orange cupcake was spot on (Mr Hatter's favourite of the three); and the lemon cupcake had a wonderful flavour - and it was SO GLITTERY!!!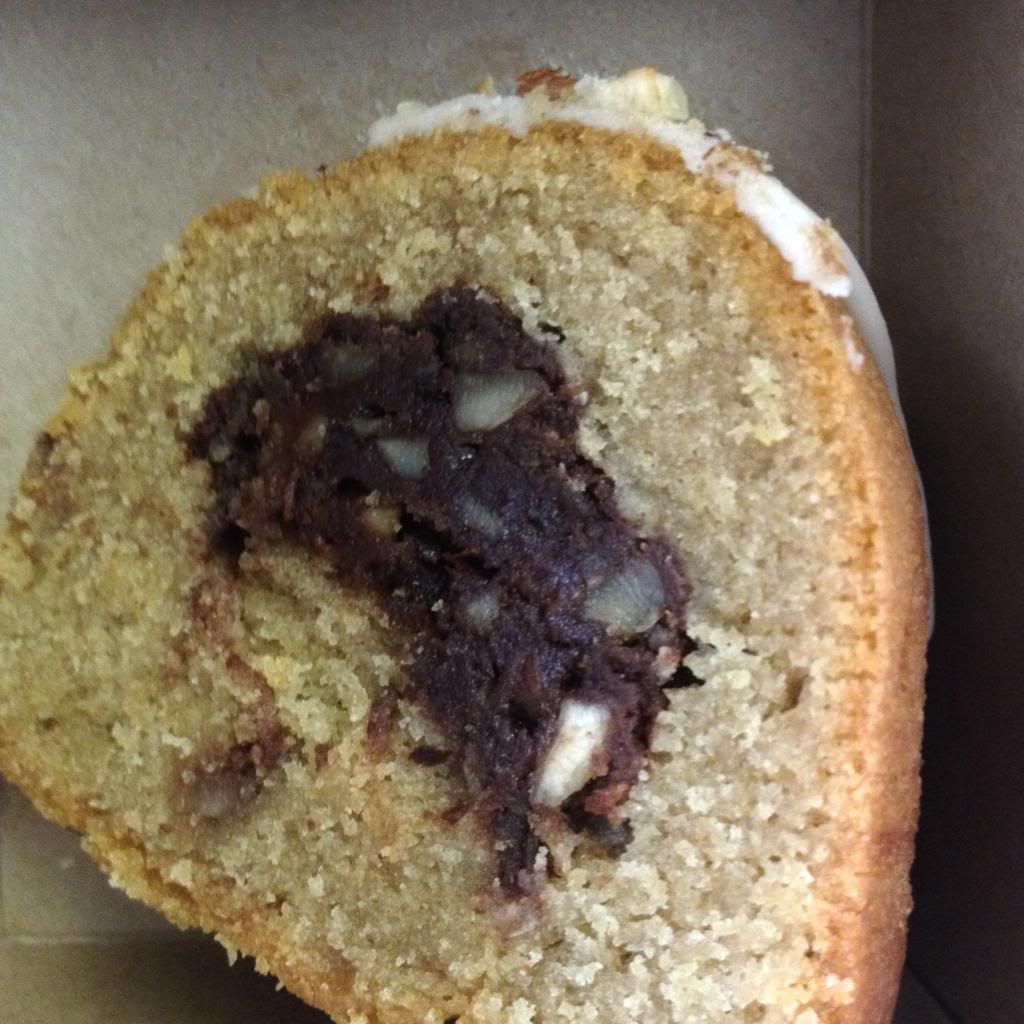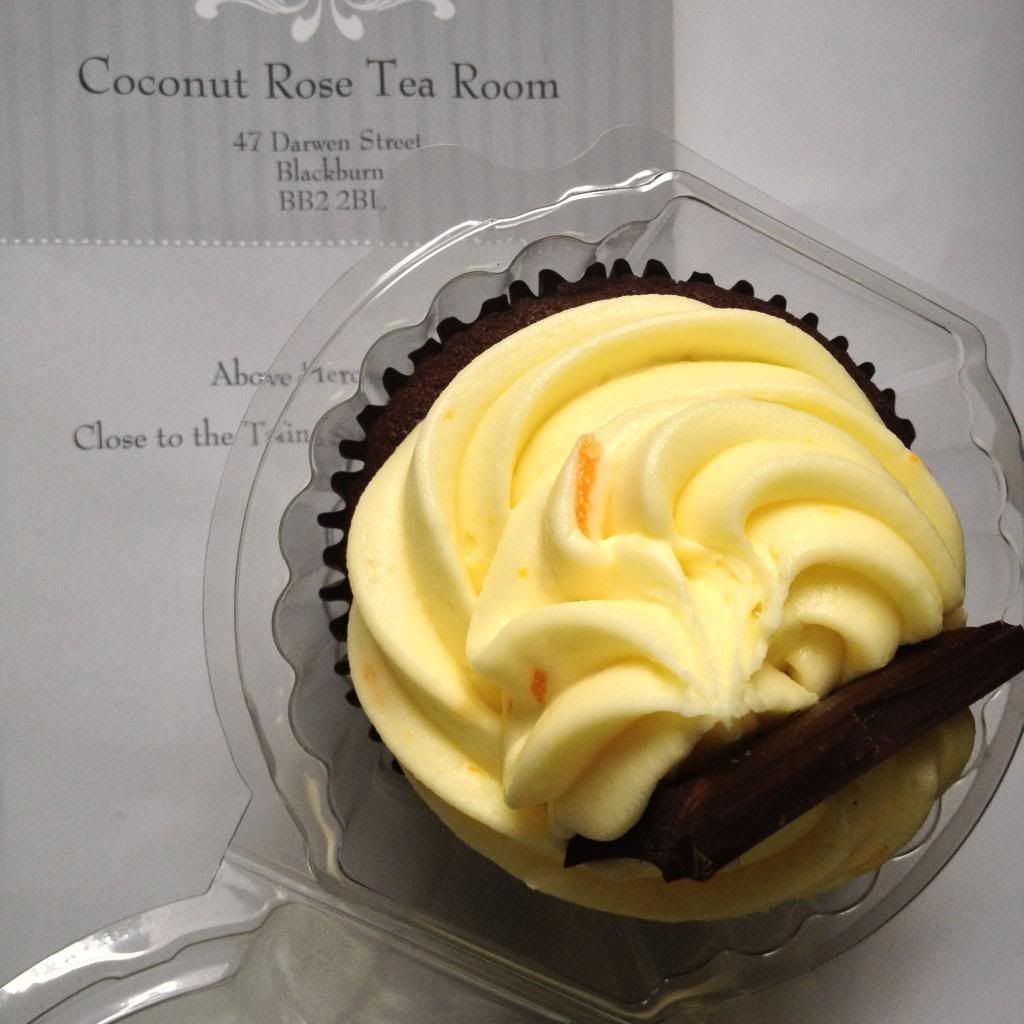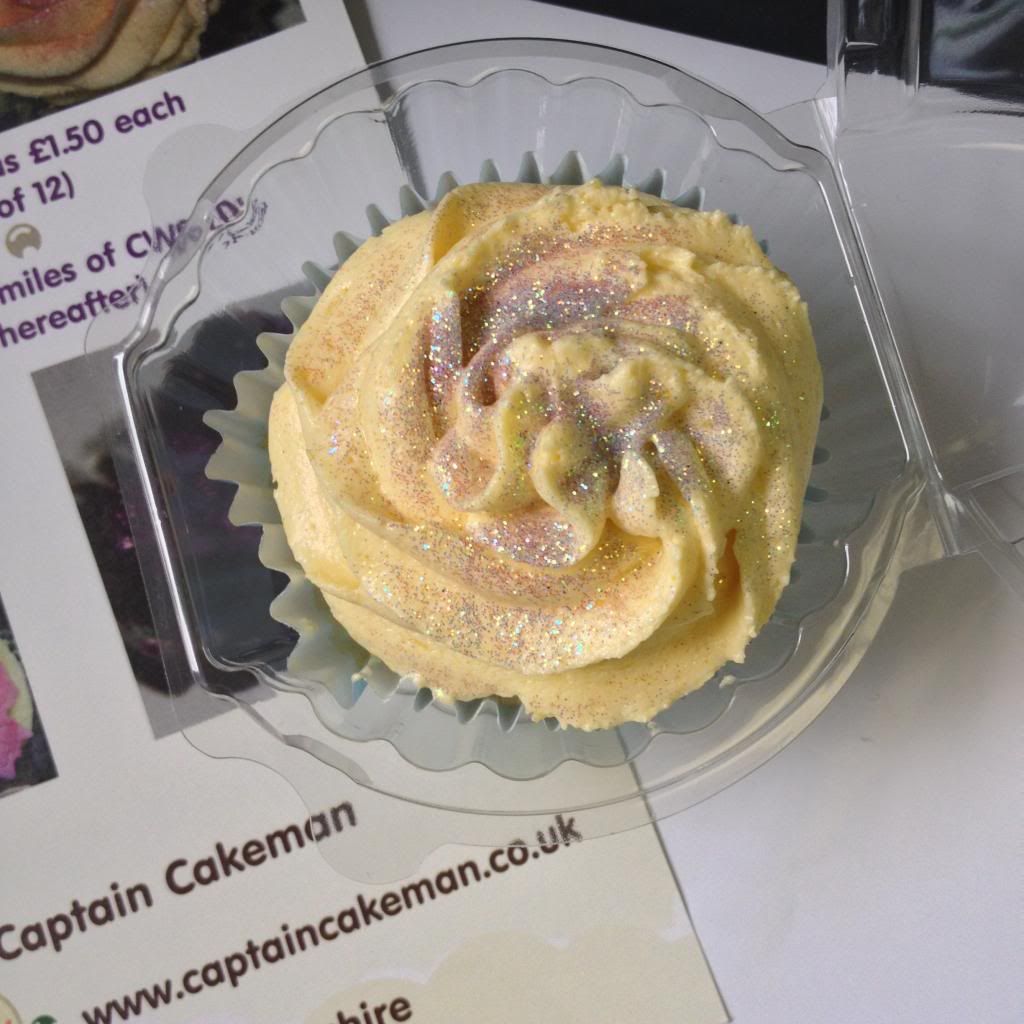 I also came away with a mountain of leaflets from the various people we spoke to (and a free CD!)...
All in all it was a good day, despite the mishaps with the venue. My hopes for next time (because they are planning another one) would be: more variety as a lot of stalls seemed to duplicate each others products; more seating area so you can take a break/sit down with your food; more choice of food to eat there.
There are lots of other vegan festivals happening up North this year (there was one today in Lancashire in fact!), so hopefully I will be able to visit a few more before the year is out. Bring on the Northern food revolution!