Last week was my mum's 60th birthday, so my sister and I wanted to do something special for her. She loves folk music and has always wanted to visit Ireland, so we booked a trip to Dublin for me, my sister, my mum, and Mr Hatter.
First food stop for me was
Blazing Salads
:
Blazing Salads offers a serve-yourself selection of cold salads and hot meals. The salad bar is entirely vegan (not everything in the shop is vegan), and everything is labelled to show if it is vegan / sugar free / dairy free / gluten free / yeast free / wheat free. The food is sold by weight, so you just grab a box and start filling it up! (I tried to portion out my heavy vs light stuff so my box wouldn't cost too much... it came in at 6 euros, which I thought was a very good price for the amount I got.)
By the time we got to Blazing Salads, I was too hungry and it was too busy for me to note all the salads I tried - but if you take a look at the website, I got a bit of almost everything! There were maybe 14 salads to choose from, and I think I took a portion of at least 9 of those... plus there was a selection of dips/dressings as well!
It felt like a new lunch each time I finished a layer:
Layer 1 - Hummus, Moroccan Beetroot & Carrot, some sort of dressing (tofu & parsley??)...
Layer 2 - Asian Noodle Salad, Chickpea with Tahini Mustard Dressing, Carrot & Daikon Salad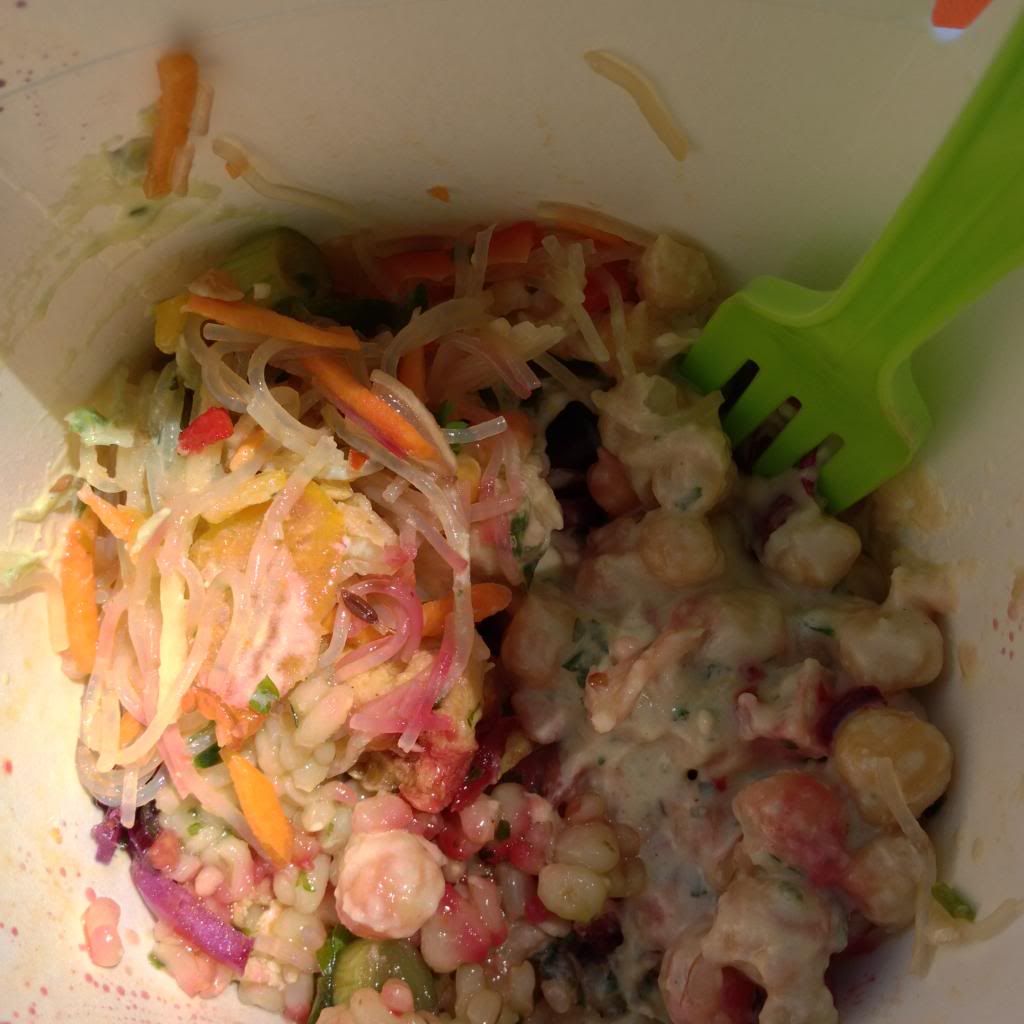 Layer 3 - Garden Leaves, another beetroot salad, Mixed Grain with Tofu & Shoyu Dressing, and I'm sure there was some giant cous cous / wheatberries / something in there too...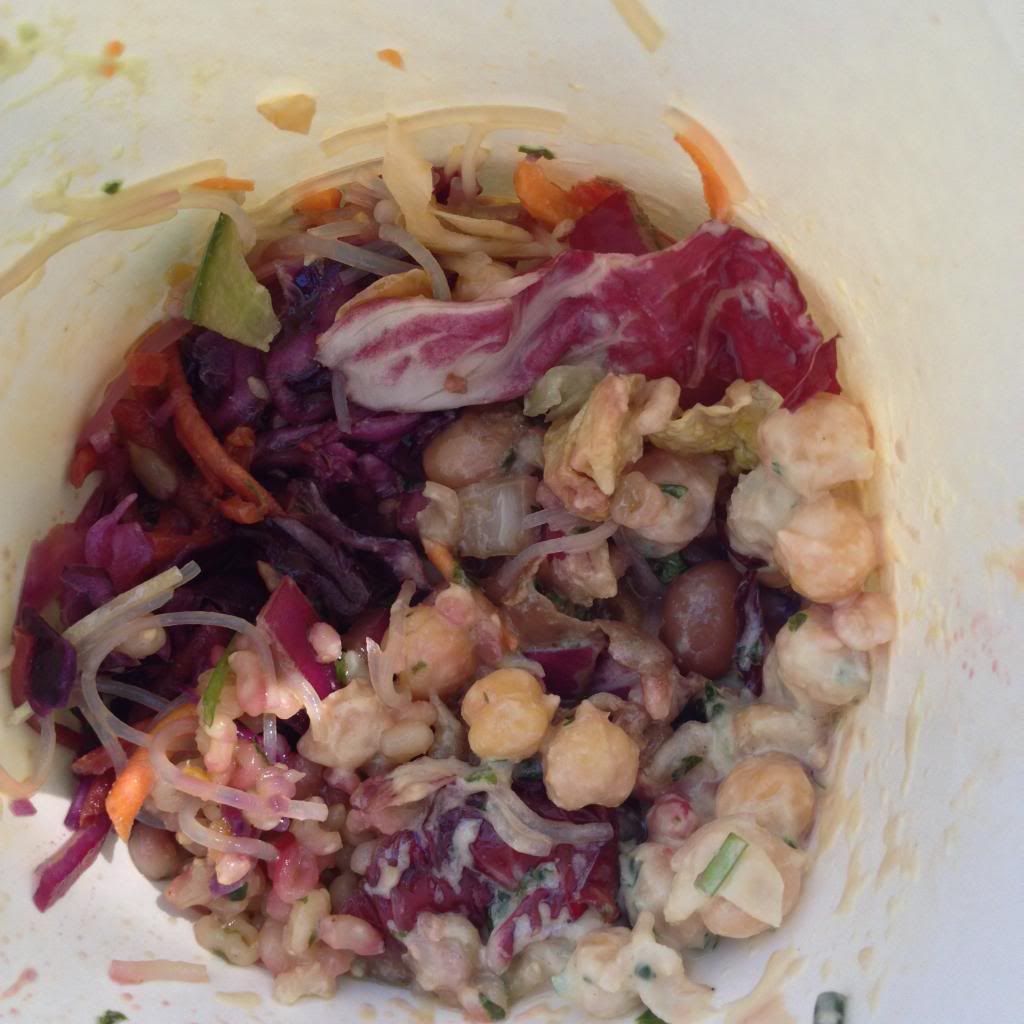 Needless to say, this place was amazing. I wish there was something like this in Leeds - it's definitely somewhere I would visit again if I found myself back in Dublin. I would've liked to try the hot food but at the time, I just wanted salad and we didn't manage to revisit it. I can vouch for all the salads I tried as being amazing though!
I think the only downside is that there is no seating area (other than a bench outside the shop), but I guess that's one of the things that allows it to function so well.
Do go and visit this place if you're ever in Dublin - it will change the way you look at salad!