I think weekends are a great time to experiment with new things in the kitchen. Unfortunately, there are many weekends where I don't get the time - but this weekend we had few plans and lots of free time to play around. Great!
I tend to bake bread on a Saturday morning (time permitting), and thought I would try something new this week. I decided to go for the Maneesh recipe from Paul Hollywood's Bread. It is a Middle-Eastern flatbread, topped with herbs and sesame seeds and it was very tasty!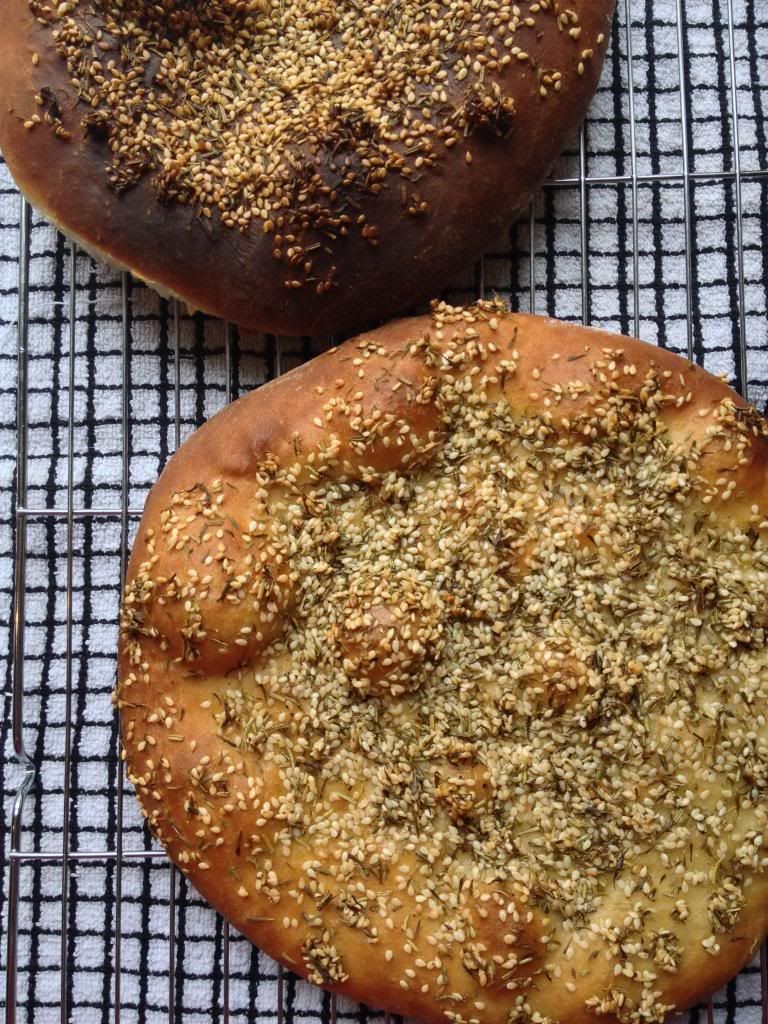 Next up was something I have probably craved more than anything else as a vegan - donuts.
I did find a
vegan donut at VegFest
but I found it sickly and disappointing. I think one of the things that fuels my craving (although this isn't what started it), is that when we meet up with
Miss Vicky
and her quest helper, we tend to go for coffee and donuts. Or in my case, hot chocolate / creme frappe and no donuts, as I don't like coffee and Krispy Kreme aren't vegan! But donuts were on my list for a long time before we started the coffee and donuts routine.
And I finally got around to making them!
We had glazed donuts...
We had jammy donuts...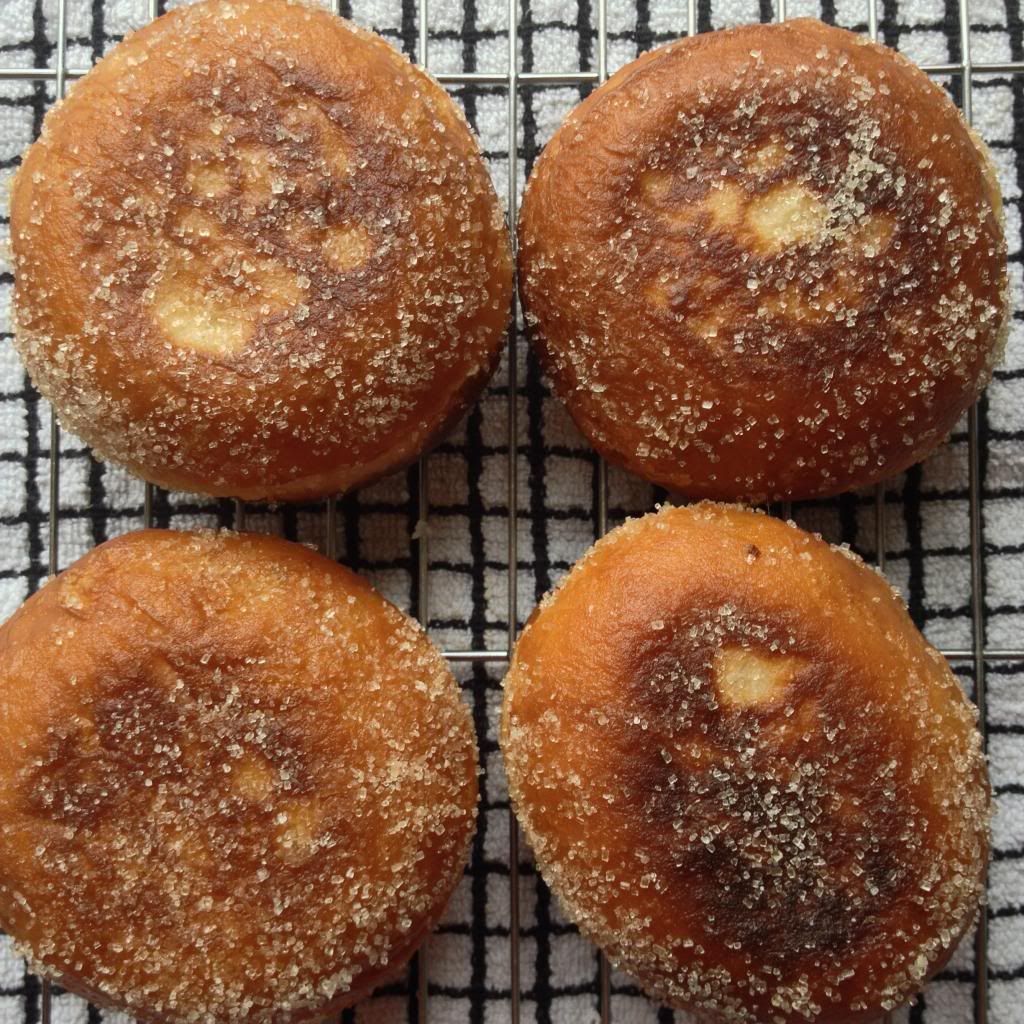 (BLURRY PHOTO WARNING)
And they were GOOD. (Even if I do say so myself.) They definitely satisfied my craving, and Mr Hatter said they were very convincing donuts. My mission for next time is to try to recreate some of the Krispy Kreme flavours based on his descriptions - as I've never had them!