I'll be honest, I've used most of the
Oatly
chocolate drink as a drink straight out of the fridge. I never really had flavoured milks before I was vegan and I still don't really buy them now but this is tasty and good for a sweet hit when I have a craving. However, I did want to use some of it in a recipe for you lovely readers to try.
So my "Choco-Banana Breakfast Loaf" was born. It has less oil than my usual banana bread, and is made with wholemeal flour - so I reckon it's healthy enough to eat a slice for breakfast.
(The photos aren't the best, as I was taking pictures on a grey morning while trying to eat my breakfast before leaving the house... sorry!)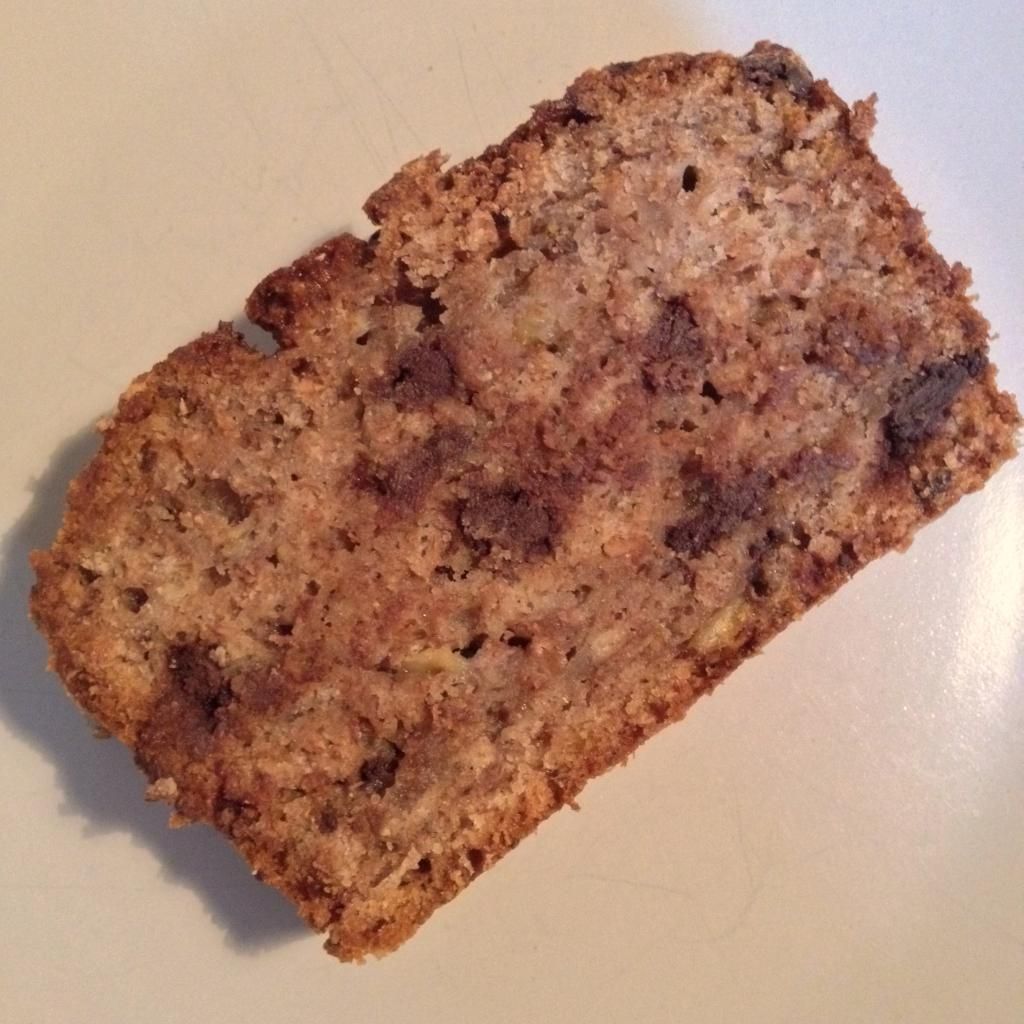 Choco-Banana Breakfast Loaf
2 tbsp ground flax seed
100-150ml Oatly Oat Drink Chocolate
225g (8oz) self-raising wholemeal flour
1/2 tsp salt
100g (4oz) soya yogurt
2 tbsp olive oil
175g (6oz) light brown sugar
50g (2oz) chocolate chips
2 ripe bananas (the more black spots the better)
1/2 tsp vanilla essence
1. Grease and flour (or line) a 1kg (2lb) loaf tin. Preheat the oven to 160C/325F.
2. Mix the ground flax seed into 100ml of the Oatly oat drink.
3. Sift the flour and salt into a bowl. Add the yogurt and oil and mix with a metal spoon - the mixture will be thick and crumbly but this is okay.
4. Stir in the sugar and chocolate chips.
5. Mash the banana and blend into the mixture along with the vanilla essence and flax/milk mixture. Beat until well mixed and turn into the prepared tin.
6. Bake in the preheated oven for about 1.5 hours, until the cake is golden brown and has a springy texture. Cool in the tin for 10 minutes before turning out onto a wire rack to cool completely.