My current favourite cookbook is Salad Samurai by Terry Hope Romero. The cover states "100 cutting-edge, ultra-healthy, easy-to-make salads you don't have to be vegan to love", which so far is a very accurate description!
Today we tried a new recipe (this is my new one for this week!) - Smokehouse Chickpeas 'n' Greens Salad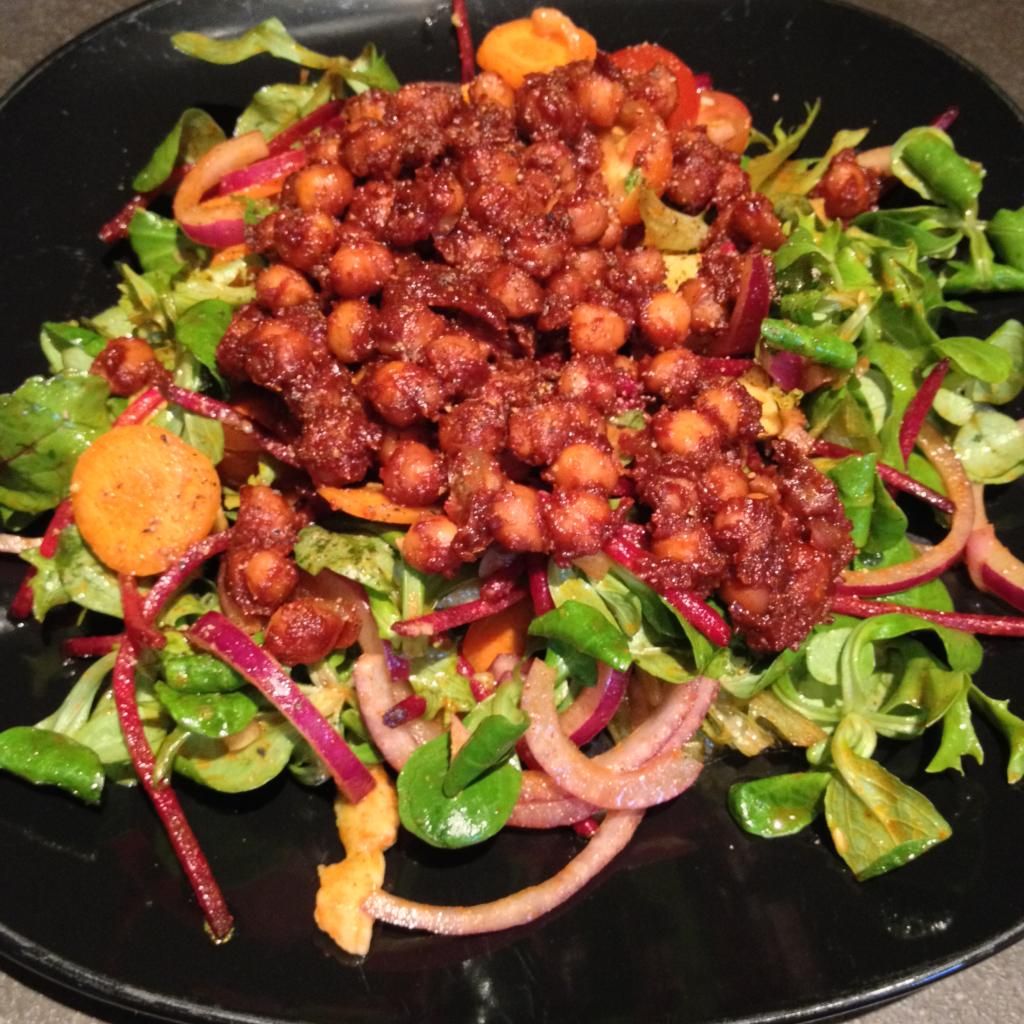 The BBQ style sauce on the chickpeas is fantastic, and the flavours all go together very well. I even tried to get over my dislike of avocado by including it as per the recipe. Unfortunately I still don't like avocado (I think it's the texture), but I've discovered I will eat it if the rest of the dish is good enough!
It was super easy to put together and only took 30 minutes - which is great when you've just got home after work. Me Hatter and I both loved it - he told me to put a big tick against this one, woohoo! I think this will end up being something we have for dinner quite often.
Salad is the first thing that comes to mind when you mention the word 'vegan' to a lot of people. This book shows that salads don't have to be boring, and can be an interesting, filling, complete meal.