The second recipe that Oatly sent me was for a summer fruit smoothie - perfect for breakfast while it's still warm as we come towards the end of summer. This is a nice thick smoothie, which you can adapt to your own taste, depending on what your favourite berries are.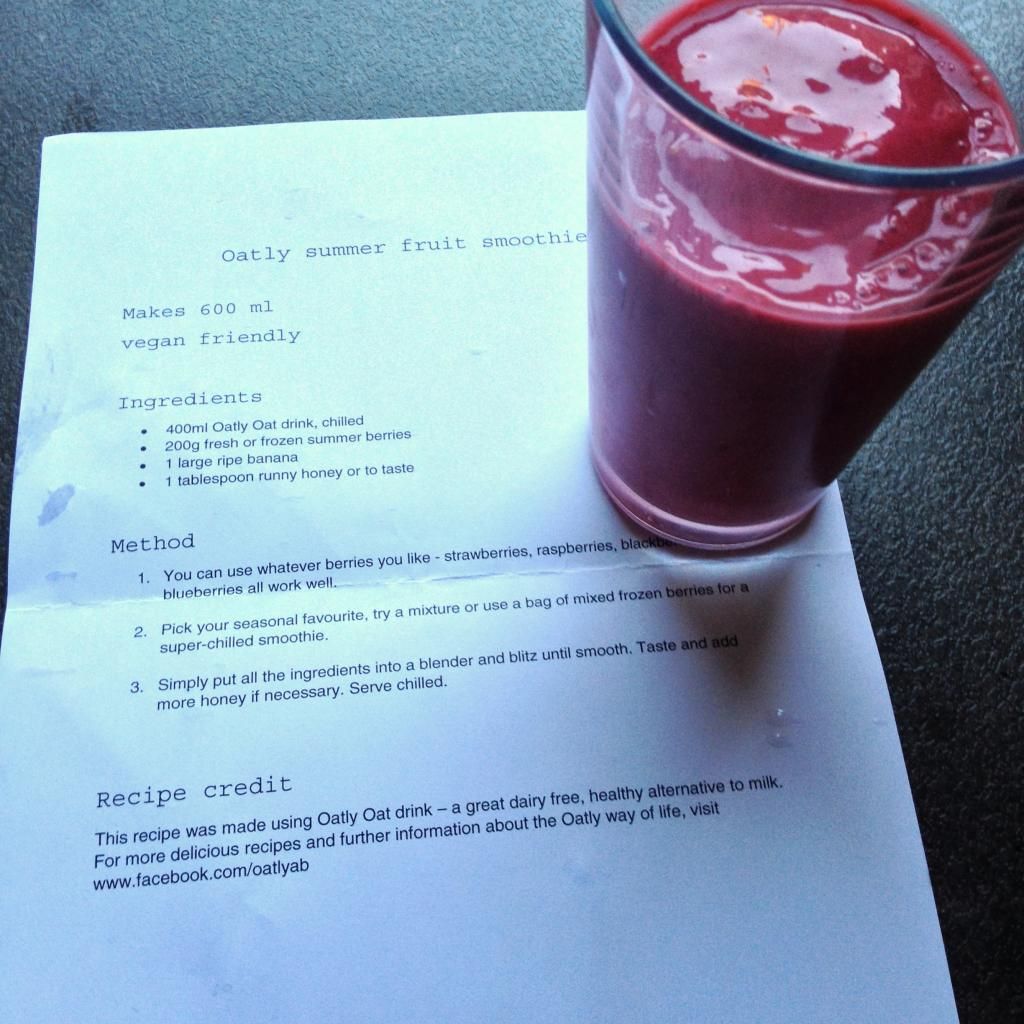 Please note: The recipe states honey but I explained to the lovely lady from Oatly that this would mean it's not vegan - so she has updated it to maple syrup instead. Also, the recipe states you can use fresh or frozen berries. I opted for frozen raspberries, so I got a nice thick (pink!) cold smoothie. If you would rather use fresh berries then I would recommend freezing your banana so you still get the cold elemtent - but it's up to you! (Smoothies are a great way to use up those leftover bananas with black spots!)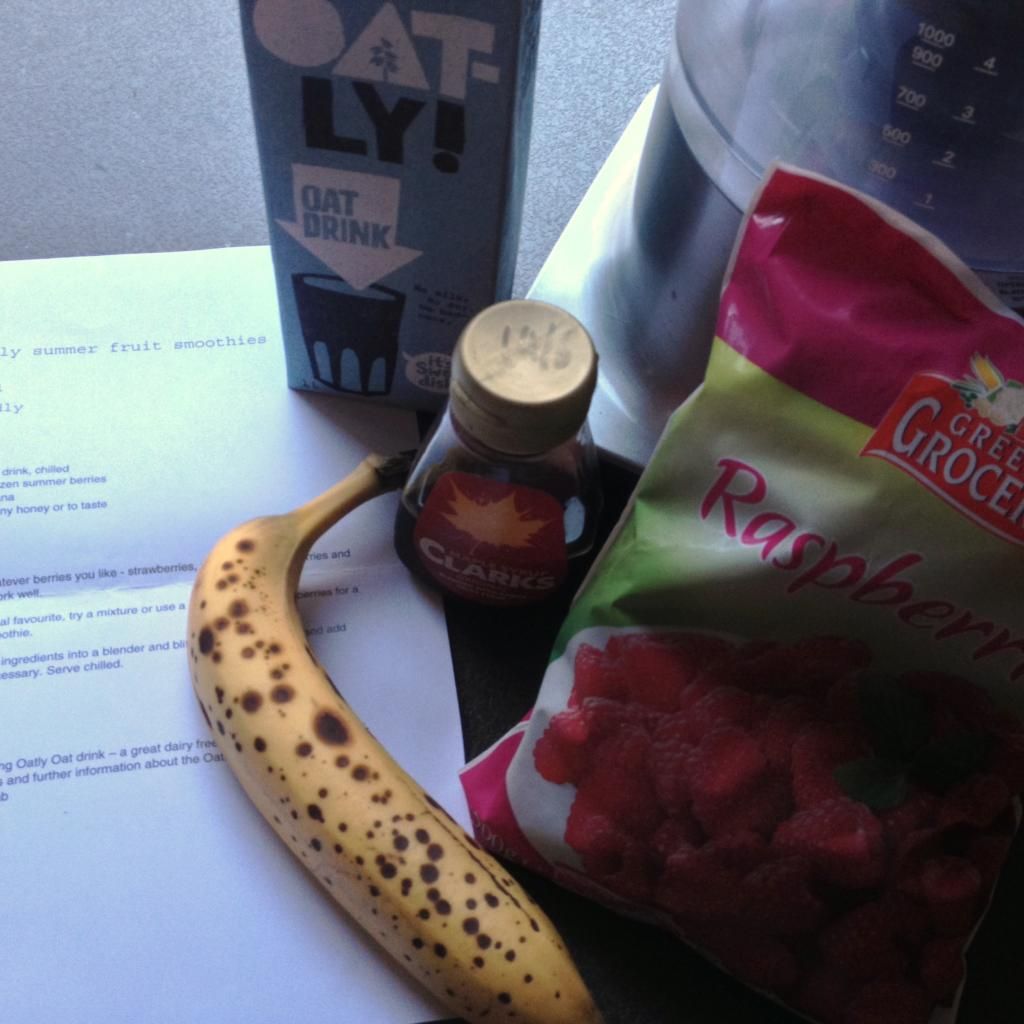 Oatly Summer Fruit Smoothies
Makes 600ml
400ml Oatly Oat drink, chilled
200g fresh or frozen summer berries
1 large ripe banana
1 tbsp maple syrup or to taste
1. You can use whatever berries you like - strawberries, raspberries, blackberries and blueberries all work well.
2. Pick your seasonal favourite, try a mixture or use a bag of mixed frozen berries for a super-chilled smoothie.
3. Simply put all the ingredients into a blender and blitz until smooth. Taste and add more maple syrup if necessary. Serve chilled.
Look how pink it is!!!!!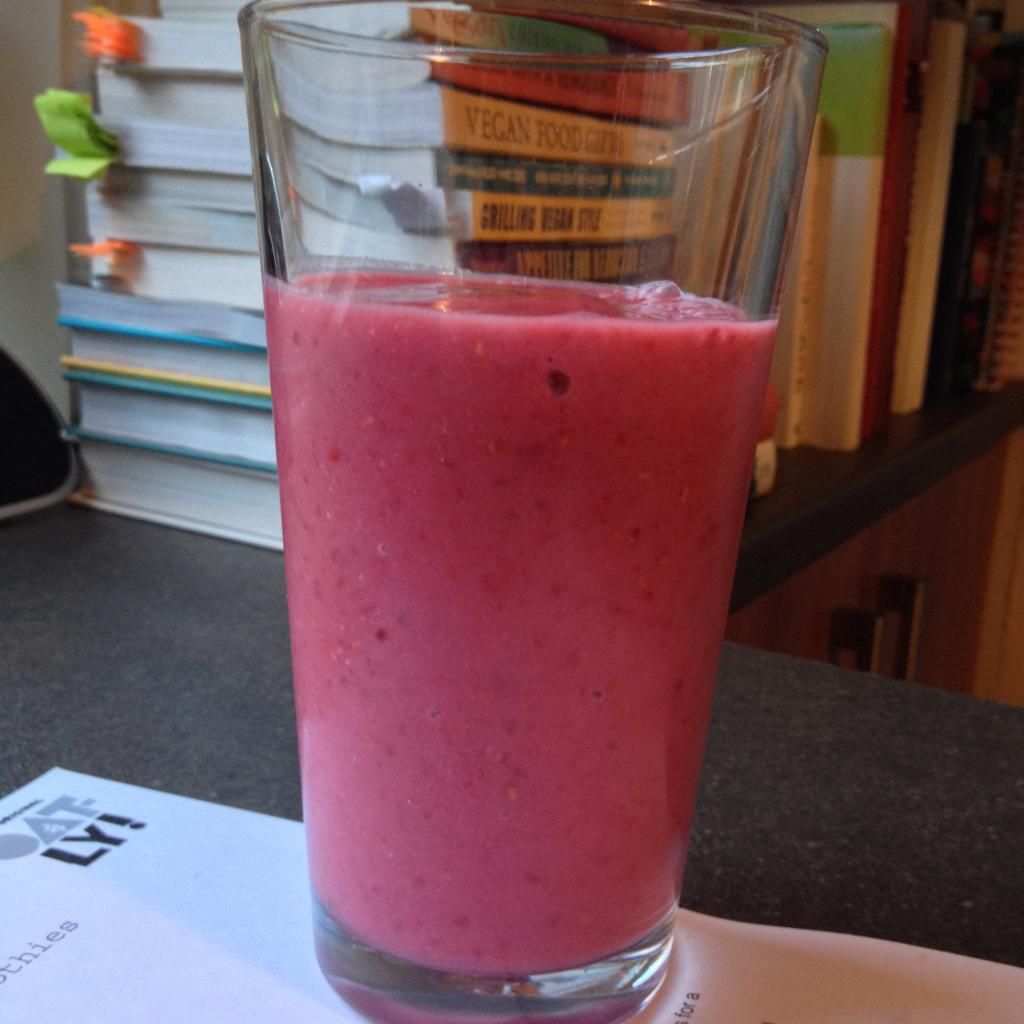 Recipe credit
This recipe was made using Oatly Organic Creamy Oat - a great dairy free, healthy alternative to single cream. For more delicious recipes and further information about the Oatly way of life, visit www.facebook.com/oatlyab
Please note
The recipe in this blog has been provided by Oatly but all opinions stated are my own.