Okay, so there are no kisses in these oats - but there should be! (Or I just wanted a more interesting name than "Strawberry Overnight Oats"...)
I know I've posted a few overnight oats recipes during this year's Vegan MoFo but that's because they are just so great for breakfasts. We have three rescued cats, and in the morning it is my job to monitor breakfast time, clean out our multitude of litter boxes, and other such wonderful tasks - especially at the moment, as our smallest has decided that the doormat is her favourite litter box. Joy. Anyway, as I have to do all this before I even think about getting myself ready for work - which means having a breakfast that I can just grab out of the fridge and eat straight away is fantastic. Mr Hatter has even been known to take his to work when he gets up late.
Shinji, Rei, Asuka - bonus points if you can guess where the names came from!
I think this is the first overnight oats recipe I've posted without chia seeds, but they have a tendency to clump together sometimes and I get fed up of picking out the lumps of seeds. Also, I don't think this one really needs them.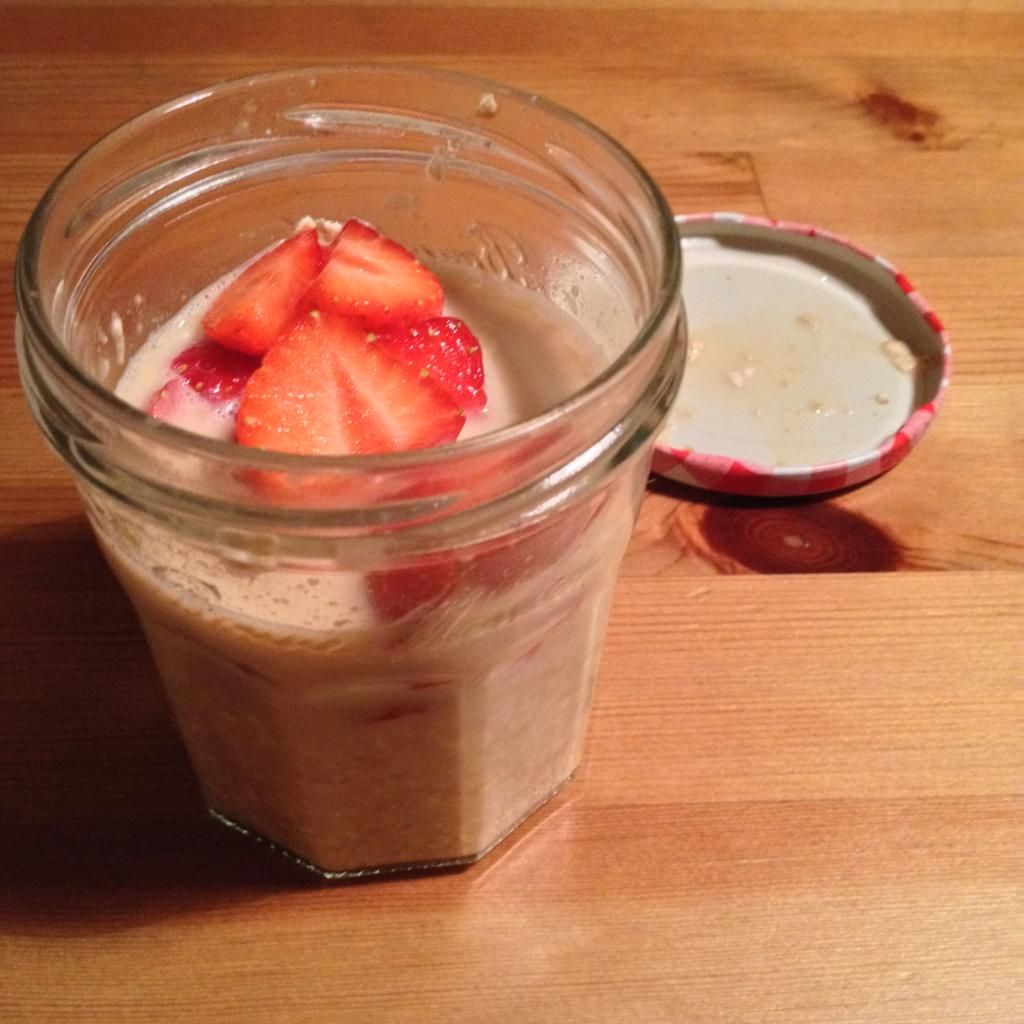 Strawberry Kisses Overnight Oats
1/3 cup oats
1 tbsp coconut sugar
2/3 cup non-dairy milk
1/4 tsp vanilla
1/3 - 1/2 cup sliced strawberries
1. Put the oats and coconut sugar into your jar and give it a little shake.
2. Add the non-dairy milk and vanilla. Screw the lid on and give it a good firm shake to get everything mixed up together.
3. Unscrew the lid and top up with strawberries until nearly full - you can see from the photo above how full I filled my jar.
4. Screw the lid back on and give a gentle shake if you like. I gave mine a little shake to distribute the strawberries evenly, but you could just leave them sitting on the top to sink overnight if you prefer.
5. Pop in the fridge overnight, and enjoy in the morning!