New recipe of the week time!
Today I made the Tempeh Taco Salad Bowl from Terry Hope Romero's book
Salad Samurai
. This salad was immense. It was a huge salad topped with warm tempeh, encase in a crispy bowl made out of a tortilla. Immense, no?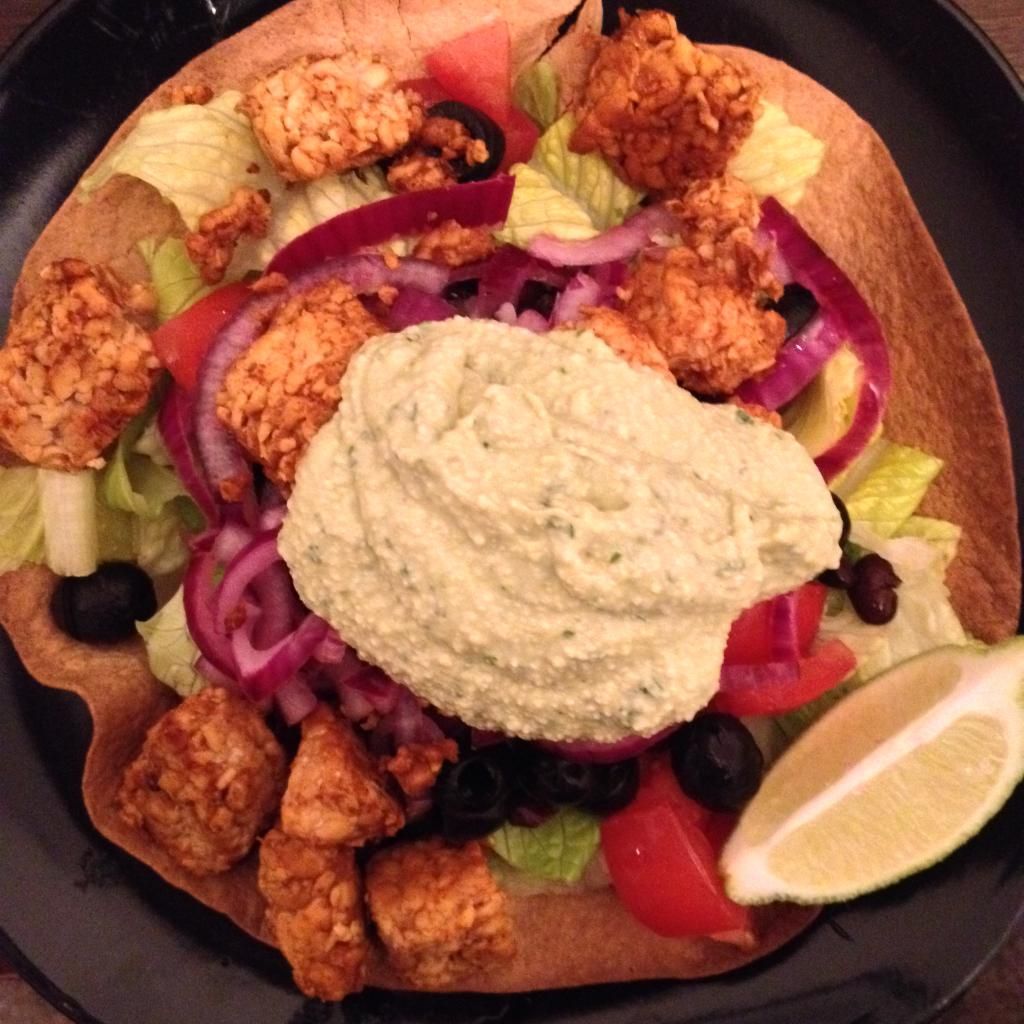 I know the photo is a bit lousy. I'm sorry. I just wanted to eat it soooo much...
I enjoy tempeh but we don't have it very often as Mr Hatter isn't really a fan. However, he said he liked this one! This book is definitely a huge win for us.
Quick cooking times? Check
Healthy meals? Check
More importantly... Tasty meals? CHECK!
I'm so glad I bought this book and can't recommend it enough to anyone who like a huge plate of hearty salad.
And you know what else? That huge blob of dressing was made with avocado. And I ate it all - and liked it! I've decided it's the texture of avocado rather than the taste that I have a problem with...