I am married to an omnivore. Most of the time, there is no problem and he eats what I eat, just making different choices in food when we go out. However, sometimes he craves something meaty and we have to see what we can find to satisfy the craving while still feeding both of us.
Last weekend I made a batch of seitan using a new recipe (the one from Salad Samurai), which Mr Hatter found tasted more "meaty" than the recipes we've used before. Inspired by this, he set about thinking how he could put it to good use and decided to create a vegan kebab.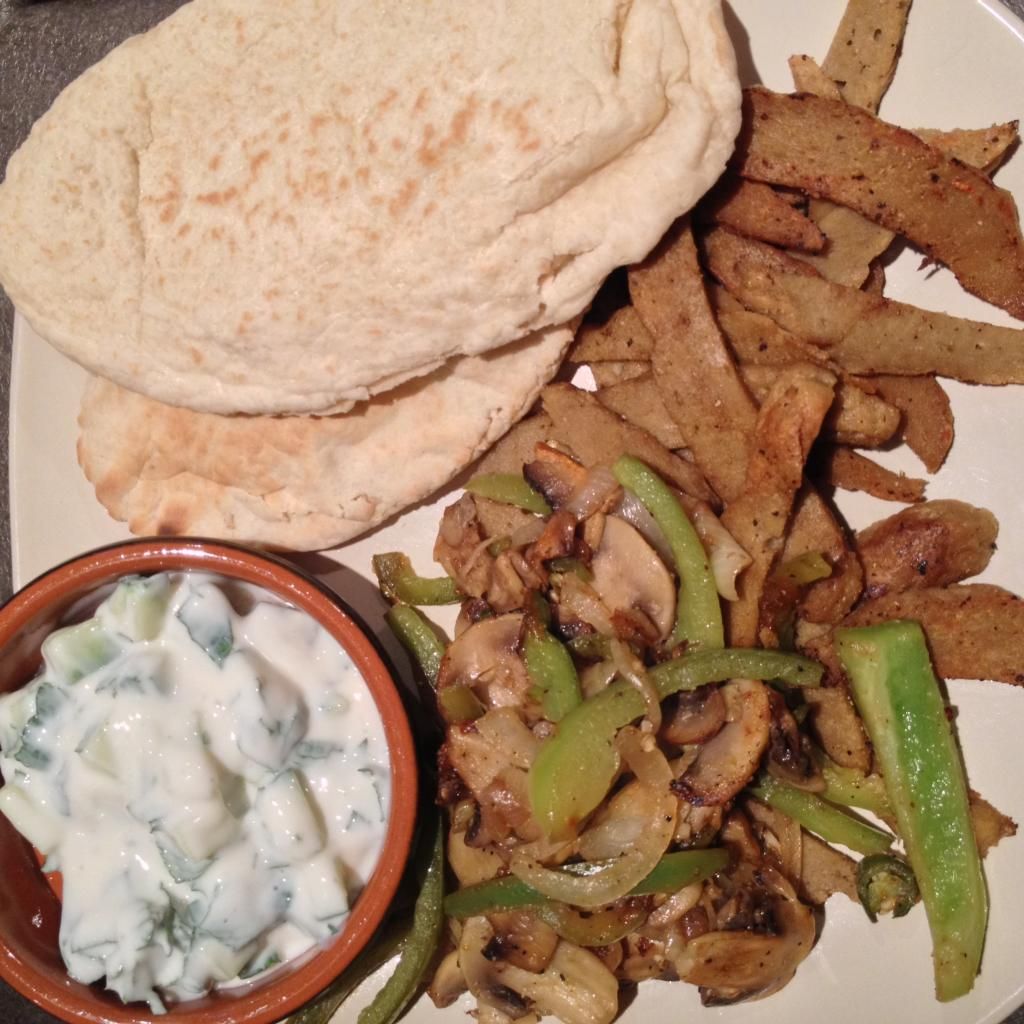 He cut the seitan into thin strips and fried it up with some vegan margarine, black pepper, garlic powder and onion powder. He also cooked up a mixture of onions, mushrooms and green peppers to go with it. This was then served with a couple of pitta breads and some homemade vegan raita.
It was a wonderful combination of flavours and (apparently - I wouldn't know!) tasted very authentic. I imagine this will become a regular meal for us. Yum yum!