Are you still stuck for vegan Christmas dinner ideas? If you're like me and Christmas has crept up on you then the answer is probably yes! However, I'm lucky because I'm not hosting the dinner so don't have too much to plan!
If this is you, don't panic. Just get yourself a copy of the November/December edition of
Vegan Life Magazine
... they have SO MANY tasty looking recipes that would be just perfect for Christmas.
While I think all the recipes in the magazine look scrummy, there are a few that really stood out and made me want to make them right away. Chocolate Fondant Puddings, Spinach Swirls, and Brownie Nut Butter Cups are on my "I need these right now!" list. I mean, just look how pretty the spinach swirls are! I think I may take these to my family Christmas dinner...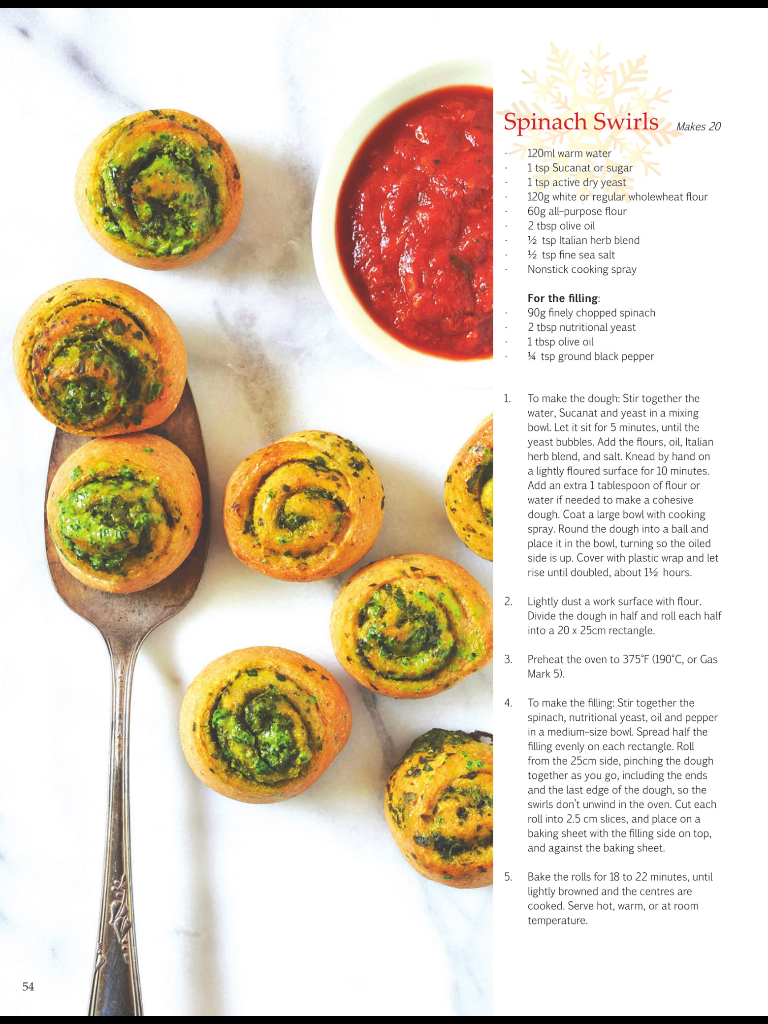 I'm so looking forward to trying these... I think there will be plenty of festive baking going on!
The rest of the magazine is just as interesting as the first edition was, it's a real pleasure to read. I bought this one as soon as it came out (as I never got around to subscribing... doh!), but a few weeks later I received an offer to sign up as a blogger and get a digital copy of each edition in return for a blog post - win! They also sent me a lovely little welcome present (but I haven't tried the drink sachets yet).