I turned 30 last weekend. I was planning to throw together some sort of celebration but I've been so busy at my day job the last few months that my birthday sort of crept up out of nowhere. I didn't want to just go out drinking, and the only thing on at the theatres near me in January is panto. No.
Luckily, Mr Hatter got fed up of waiting for me to make a decision and decided to go ahead and organise something for me. YAY! A non-decision-making-day could possibly be the best present I've ever had. (Can you tell I'm somewhat indecisive?!)
Before we start, I'm going to warn you that the photos in this post may not be the best quality, as I was focussing on enjoying the day rather than finding the best lighting for my photos...
The day began as any birthday should - with friends and cake for breakfast!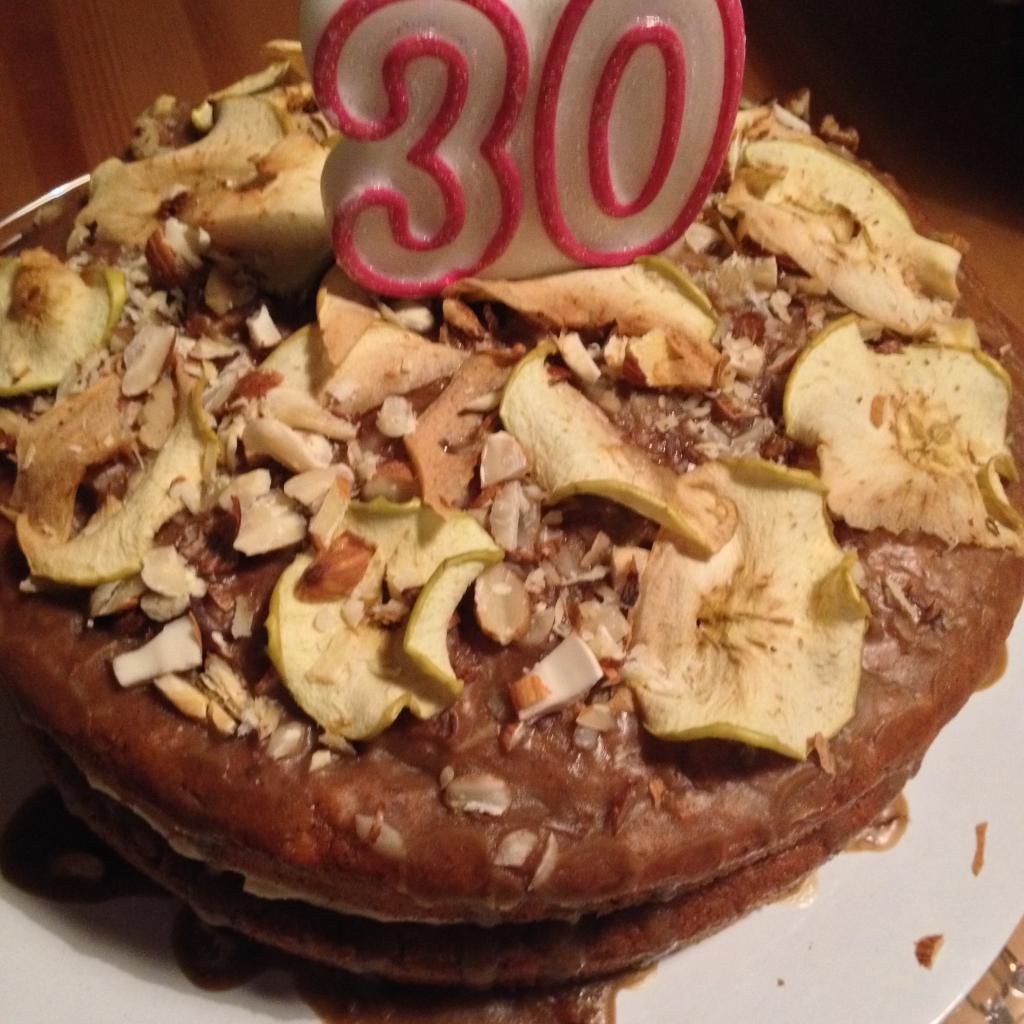 If you're a regular reader of my blog, you've probably heard me swoon over the cakes from
That Old Chestnut
a number of times. This time, I got a whole cake of my very own. And it wasn't just any old cake, it was a caramel apple cake, and it was BEAUTIFUL! Also, this is the first time since I've been vegan that I've had a proper birthday cake that I haven't made myself. I was SO EXCITED! Mr Hatter didn't think he would manage to bake a vegan cake, but he made an amazing choice in this.
At lunchtime, I was taken to
The Bear
in Todmorden, which is a vegetarian cafe that has been recommended to us previously but we hadn't yet got around to going. A birthday is always a great excuse to go somewhere new and we're glad we did! We shall definitely be returning at some point.
The menu has all the vegan options clearly labelled, and at the counter there is a list of the salads available, a specials board, a huge selection of drinks, and a range of cakes - again, vegan clearly labelled where applicable.
We ordered some very tasty bread for the table,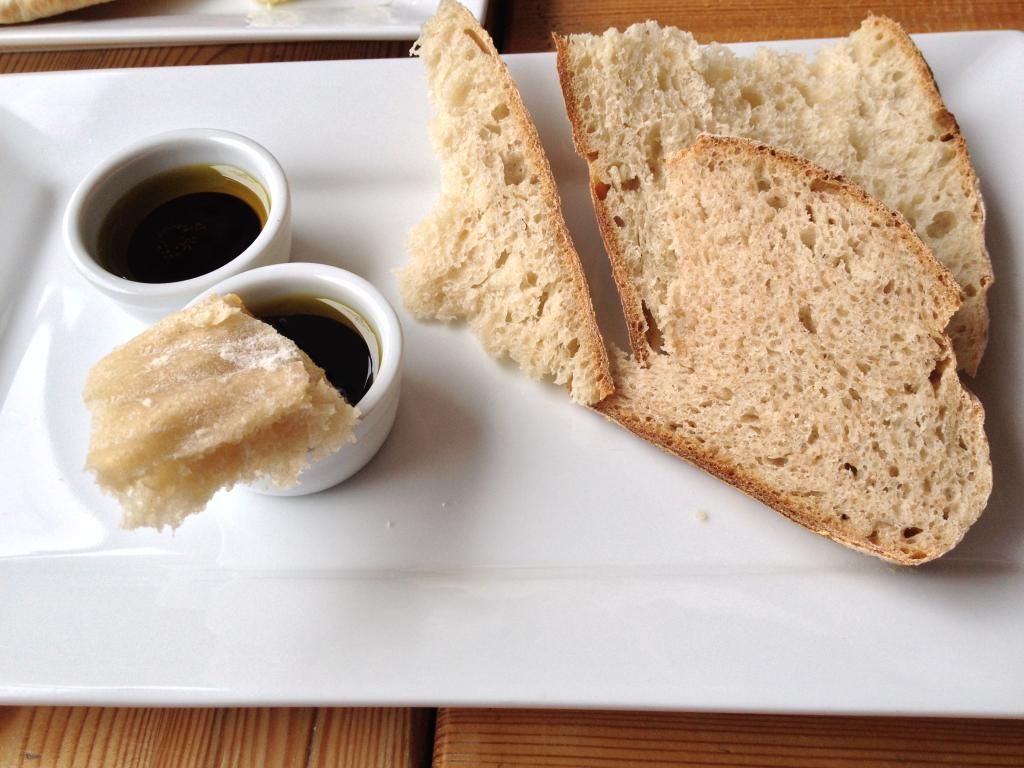 and I opted for the "Cauliflower Kofta, Roast Veg and Hummus Mezzalina" from the specials board for my main.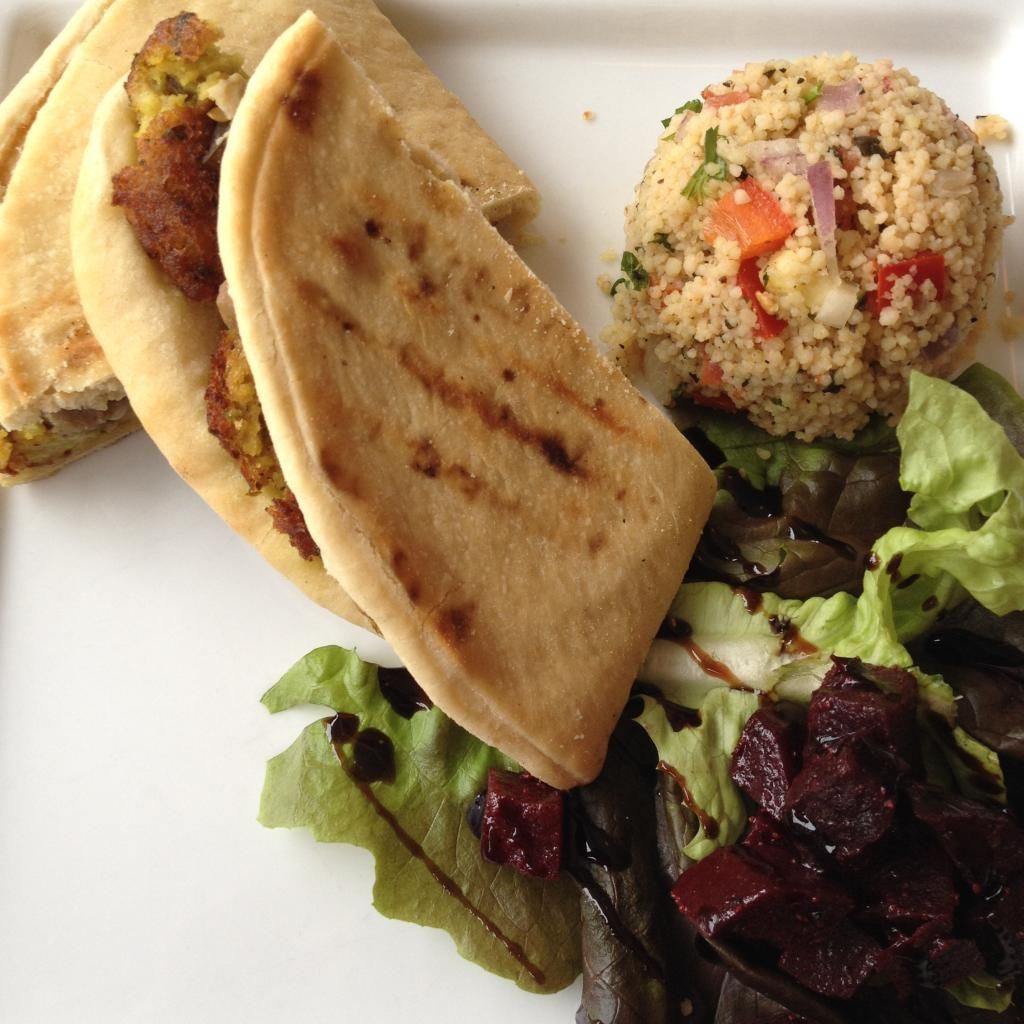 I always forget how much I enjoy cauliflower when I've not had it for a while. This was amazing, and I would definitely order it again.
I did also order a fancy drink and a slice of cake but completely forgot to take photos of them... The drink was called "Golden Milk" and was a mixture of heated coconut milk, agave nectar and turmeric. It was very tasty, and I found it lovely that there were warm alternatives to tea and coffee, as I don't like either! I usually end up with a hot chocolate as a replacement but that doesn't really work with a meal, so to have some other hot options to choose from when we'd got in from the snow was great. The cake was a chocolate cake which was covered in seeds. It was a nice cake, but I'm not sure the seeds really added anything - although this might be because the chocolate cake on display was just topped with chocolate frosting/drizzle and that's what I was expecting. (The only vegan cake option was the chocolate cake.)
All in all, the food was really good and I'm sure we'll be going back there. The service wasn't amazing and it seemed to take a very long time for our food to arrive. They were constantly busy and all the tables were full, so I guess we can't blame them - but it did feel a little like we had been forgotten. Maybe it's just because it was a snowy day and everyone wanted somewhere warm to chill out!
Another vegan surprise came that evening in the form of some rather fancy champagne.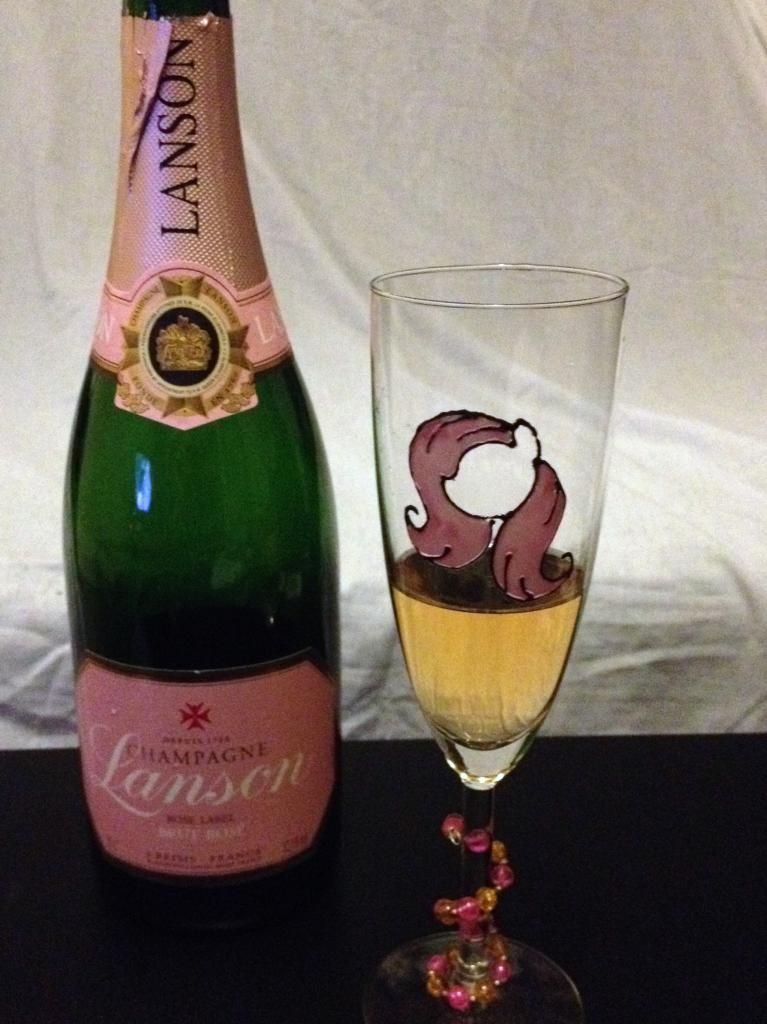 Company email (July 2013):
"We confirm you that we do not use any products from animal origins including eggs and dairy products in the production of our champagnes. As a consequence they are suitable for vegetarians and vegans."
Wow! I love it when brands are accidentally vegan! And this champagne was NICE. Even Mr Hatter, who doesn't normally like champagne, enjoyed it. So we had pink champagne out of My Little Pony themed champagne glasses... how grown-up we are! Haha! (I wouldn't have it any other way.)
It's not a great photo of the pretty glass, but you should check out
Miss Orcky
's Etsy shop,
ChicUniqueGeek
. She makes some beautiful products, perfect for us geeks! She kindly brought a few along so we could match. Of course, Fluttershy is my spirit-pony.
Lastly, I just want to show you a couple of my birthday presents: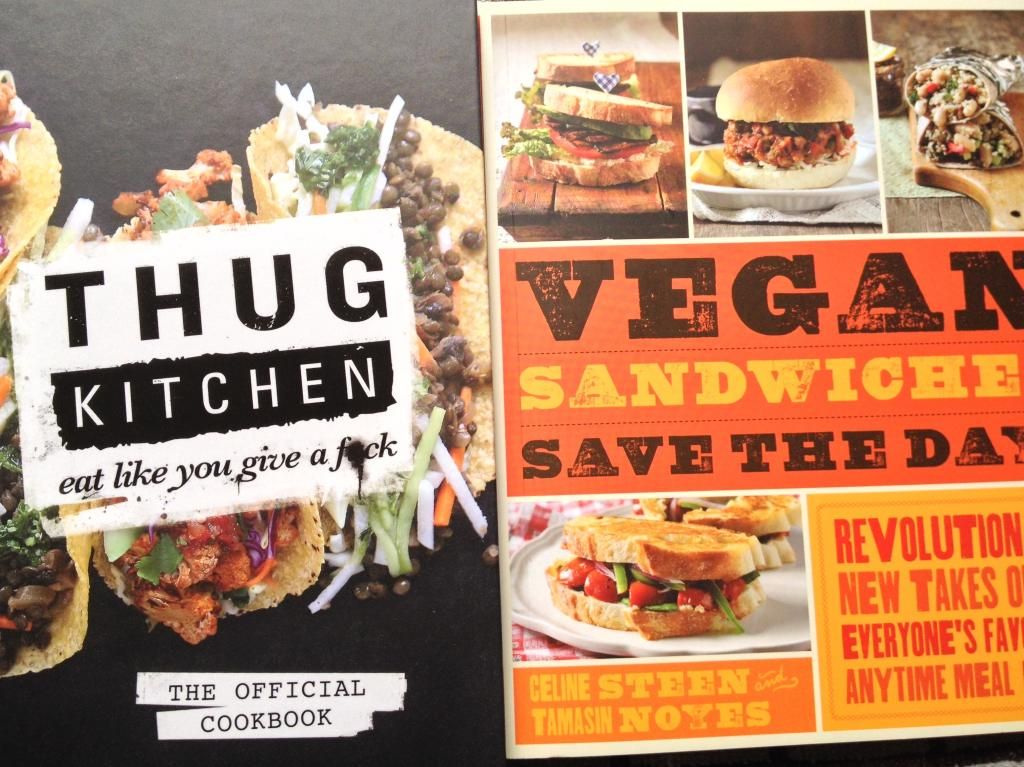 I love getting new cookbooks! I often feel guilty buying them for myself as I already have so many, so it's really nice when I get them as presents because I can enjoy them guilt-free! I've heard great things about both of these books, so I'm looking forward to getting stuck in.
A note on Thug Kitchen - Mr Hatter and I had discussed this book months ago when the pre-release hype was getting going, as the idea of a recipe book where they incorporated swearing sounded like a fun idea. However, I read a blog post the other day about Thug Kitchen, which started out as an anonymous blog. Personally, I have never read the blog and haven't even started on the book yet but I had heard a buzz surrounding the release of the book about how good it was meant to be - and the slogan on the cover "eat like you give a f*ck" spoke to me. Reading some articles that have been written since the release, it seems that this book has offended many people. The style of writing includes many phrases that would usually be associated with African-Americans, but the authors have come out of their anonymity and are a young white couple from Hollywood. This was a shock to a lot of people, and has been seen as a form of racism which hasn't been helped by some of the comments the couple have made (for example, verifying that the intention was that you read the recipes in an African-American accent). Apparently even the title gives this suggestion, although I didn't pick up on it. One article suggest that the word "thug" is associated with black people, but this isn't an association I would make, so this is maybe more from an American perspective? For me, the word thug calls to mind the stereotype of a football hooligan, so it never crossed my mind that this could be considered a racial slur. I'll let you know what I think when I've read the book...