Apparently it's National Breakfast Week here in the UK. It seems it stated yesterday, but my week starts on a Monday so here's my first breakfast recipe!
I do love a good breakfast. This morning, I had half a bake-at-home baguette packed with Violife vegan cheese - great start to the day! The recipe I have for you today is a little healthier than my breakfast was this morning, but just as tasty. It's also a great way to use up any avocado you have lying around - that's how it came into being in the first place!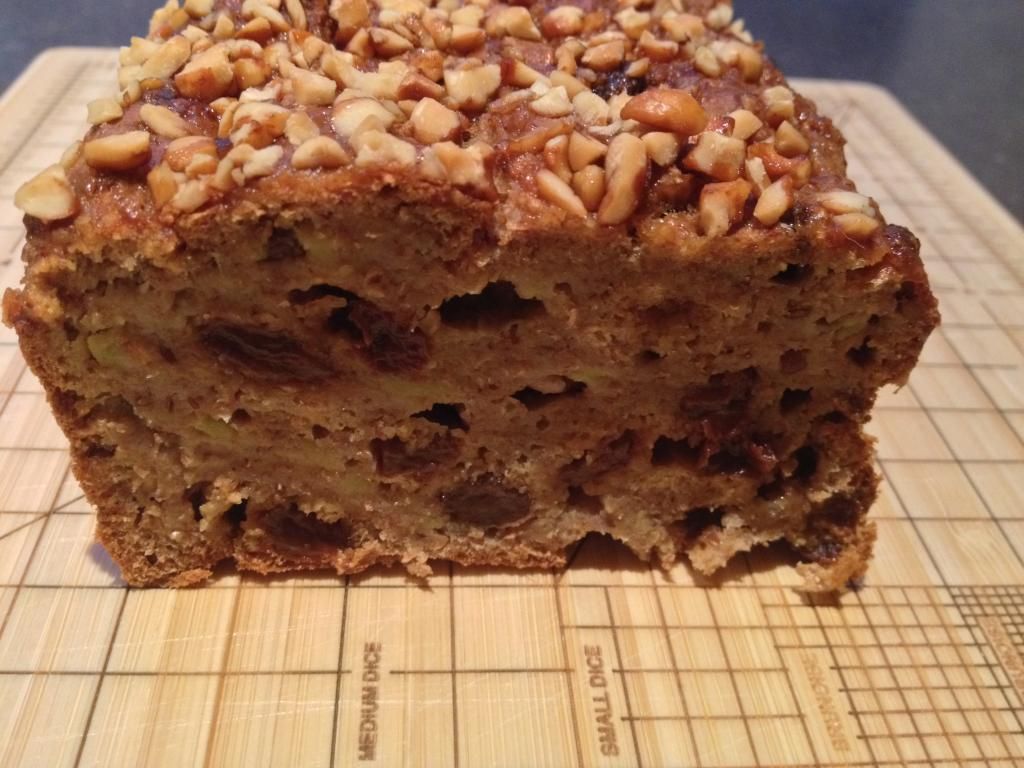 Breakfast Banana Bread
(serves 8)
1/2 avocado
3 bananas
8oz self-raising wholemeal flour
1/2 tsp salt
3oz raisins
1 tsp vanilla extract
2 tbsp ground flax seed mixed with 3 tbsp soya milk
at least 2/3 cup soya milk
2 tbsp liquid sweetener plus extra to drizzle (I used Sweet Freedom)
2 tbsp chopped nuts
1. Grease and flour (or line) a 1kg (2lb) loaf tin. Preheat the oven to 160C/325F.
2. Mash the bananas and avocado together in a large mixing bowl.
3. Sift the flour and salt into the banana mixture. Add the raisins, vanilla extract, flax seed mixture, 2/3 cup soya milk, and liquid sweetener, and mix.
4. Add additional soya milk if needed to make a smooth batter, Try not to overmix.
5. Sprinkle with the chopped nuts and drizzle with extra liquid sweetener.
6. Bake in the preheated oven for about 1.5 hours, until the cake is golden brown and has a springy texture. Cool in the tin for 10 minutes before turning out onto a wire rack to cool completely.