What better way to welcome in the New Year than with some home-baked muffins? (Well, we actually started the year with some vegan French Toast and had these later, but still...)
We also had this beautiful face to help us bring the year...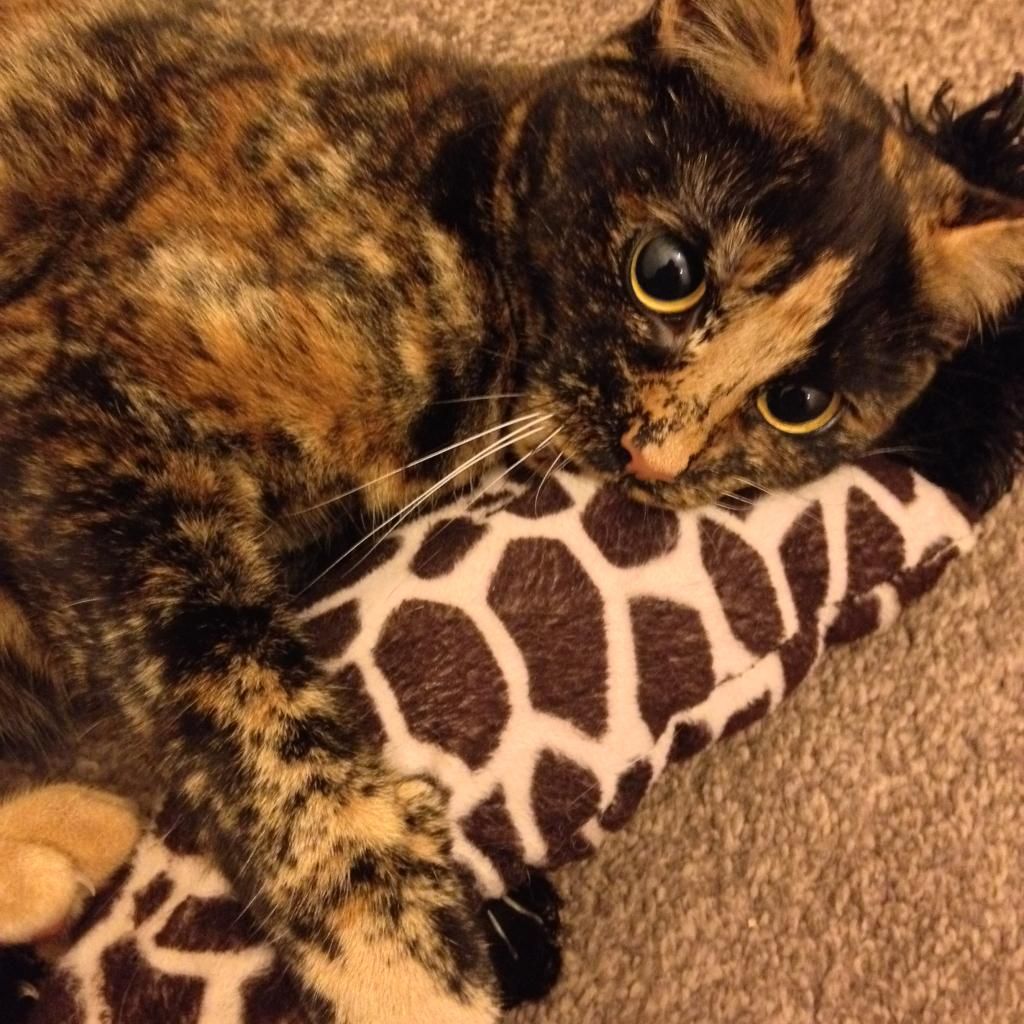 These muffins are not only delicious but also good for you, so if you've started a healthy eating plan for the new year, you can rejoice and eat these anyway!
Breakfast Banana Muffins
2 tbsp ground flax seed
100 ml apple juice
225g oat flour (if you don't have any oat flour you can make your own by whizzing regular oats in a food processer)
1/2 tsp salt
1 tsp baking powder
1/2 tsp bicarbinate of soda
75ml olive oil
100g cherries, destoned and halved (you can replace this with any type of berry you fancy)
2 large bananas
100ml oat milk
1. Preheat the oven to 175C and line a 12-hole muffin tray with paper liners.
2. In a small jug, whisk the ground flax seed into the apple juice and set aside.
3. In a large mixing bowl, mix together the oat flour, salt, baking powder and bicarbinate of soda.
4. Add the olive oil and apple juice mixture to the dry ingredients and mix well.
5. Add the cherries, bananas and oat milk and stir until just combined. You don't want to overmix as that could make the batter gummy.
6. Using an ice-cream scoop, divide the batter evenly between the 12 muffin liners. Bake for about 30 minutes, until the muffins are golden and a skewer inserted into the middle of a muffin comes out reasonably clean (it may come out with some banana or cherry on it, which is okay).
7. Leave to cool or eat warm straight from the oven!
(Don't burn your mouth though... as a wise (?) man once said, "If it's too hot for your hands, it's too hot for your mouth".)