Just before Christmas, two of my favourite vegan companies got together to create something amazing...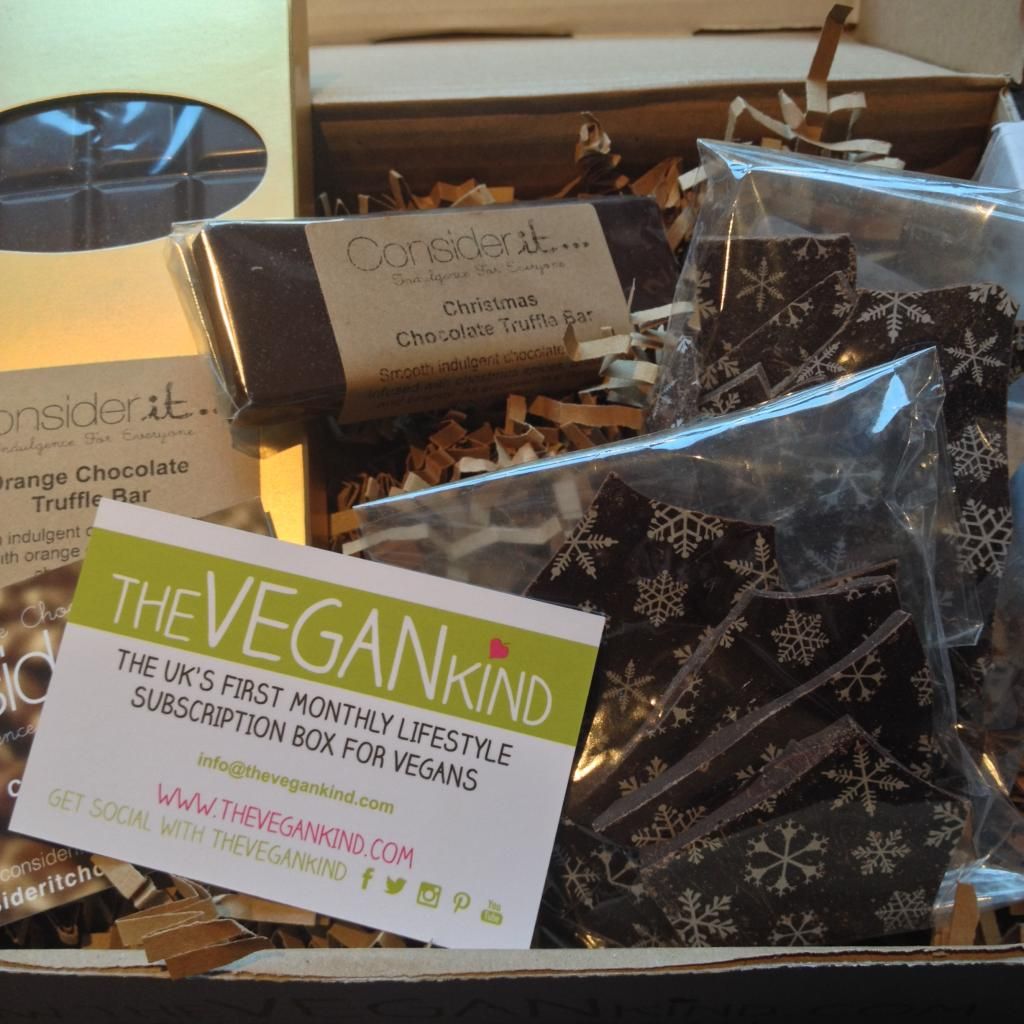 YUM YUM YUM!!
I was lucky enough to receive my box before Christmas, so this chocolate got eaten with the other Christmas chocolate we had in the house... meaning we can get back to our usual reasonably-healthy eating now!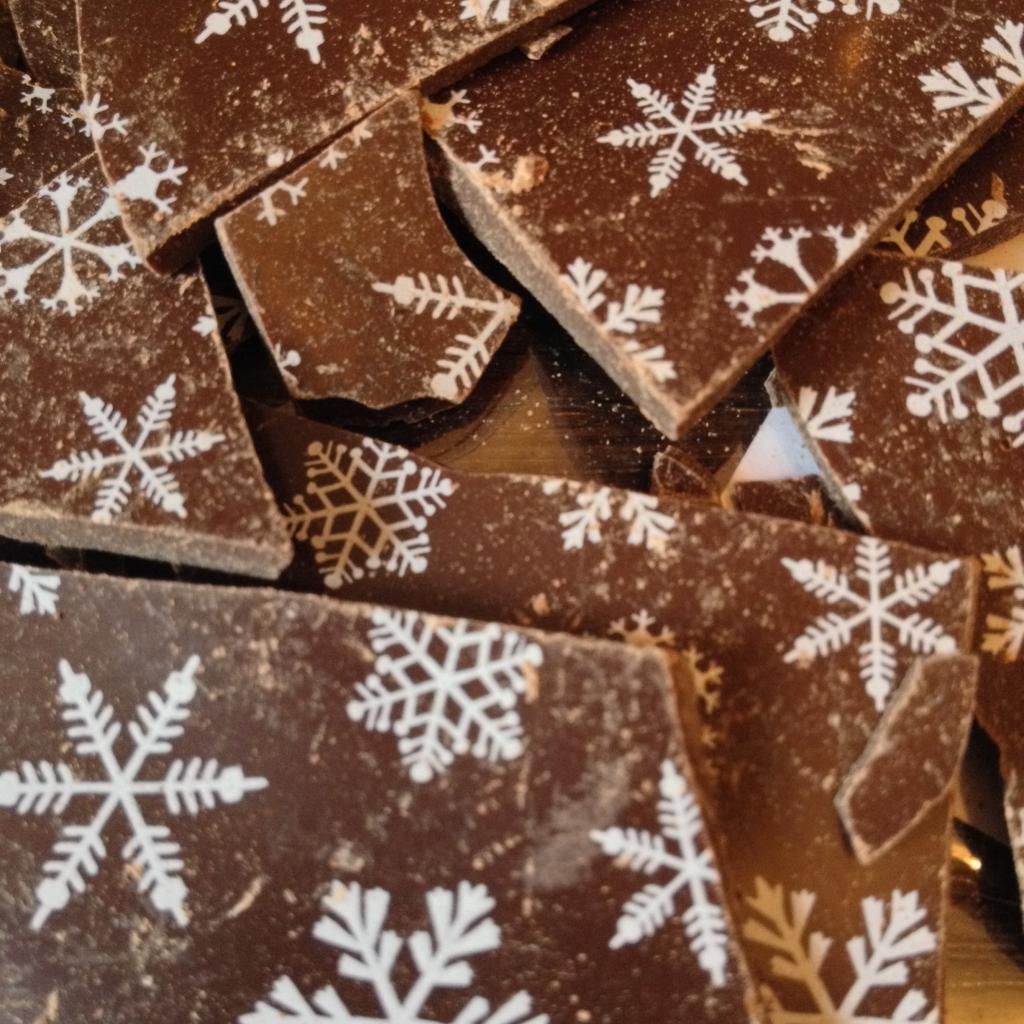 First up we have some snowflake-printed chocolate shards. One of the (many) things I love about Considerit Chocolate is how smooth their chocolate is, and the fact that it's never bitter like some non-dairy chocolate can be. It's just the right level of sweetness, with a real melt-in-your-mouth feel to it. There were two bags of these but as Mr Hatter isn't the biggest fan of dark chocolate (and he already had a huge stack of his own treats), I got to eat both bags!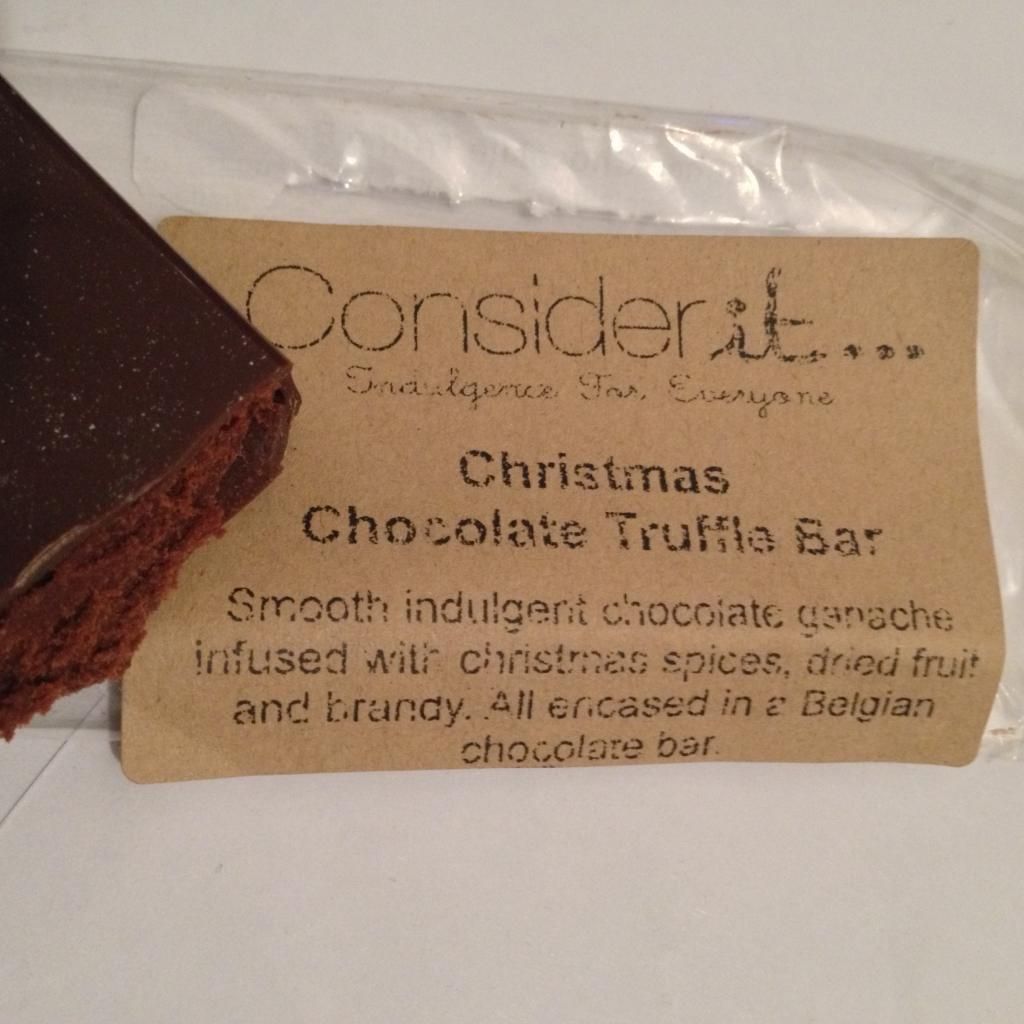 Next we have the mini truffle bar, in the "Christmas" flavour. I was a little sceptical about this as I'm not always hugely keen on Christmas-flavoured things (like Christmas cake, Christmas pudding, mince pies...) but I was pleasantly surprised. The Christmas flavour was nicely offset but the creamy chocolate and truffle and was not too overpowering.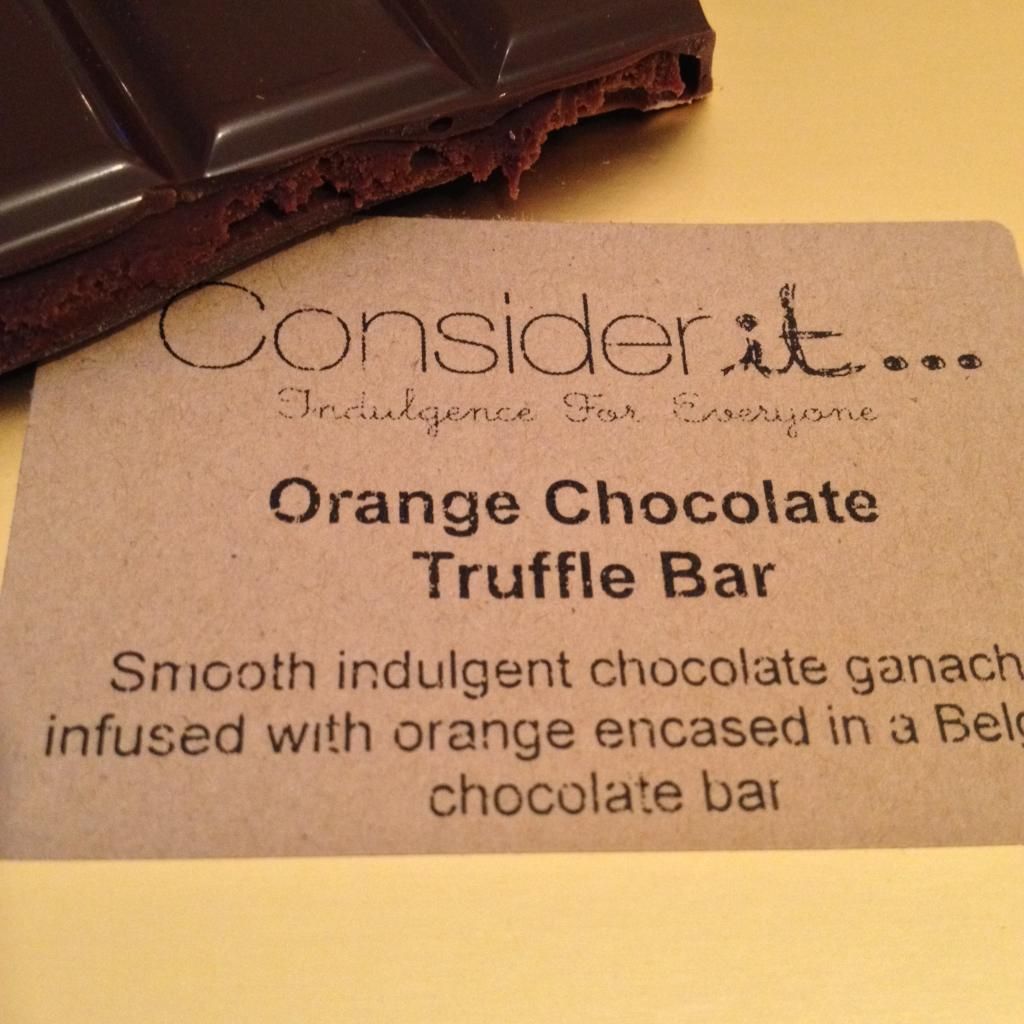 The star of the show for me was the Orange Chocolate Truffle Bar. The truffle inside was a beautiful texture - ever so smooth and creamy. "But what about the flavour?", I hear you cry... The flavour was perfect! Orange is my all-time favourite flavour for chocolate, and this captured the combination wonderfully. I would definitely buy this again, along with one of their amazing salted caramel bars.... YUM!!
Coincidentally, I had already ordered some chocolates from Considerit Chocolate the morning before this offer came up. I bought a cute 4-pack of truffles for my mum and a mint-chocolate version of the orange-chocolate bar above for Mr Hatter. Mr Hatter may say he doesn't like dark chocolate but I heard no complaints about the Mint Chocolate Truffle Bar!