Last year, a couple of our friends went on holiday to America and very kindly brought us some presents back. My presents included some vegan treats - they know me so well!
I felt it was about time to write about my tasty snacks from America, seeing as we've just booked to go with them this year! Excited doesn't even begin to cover it!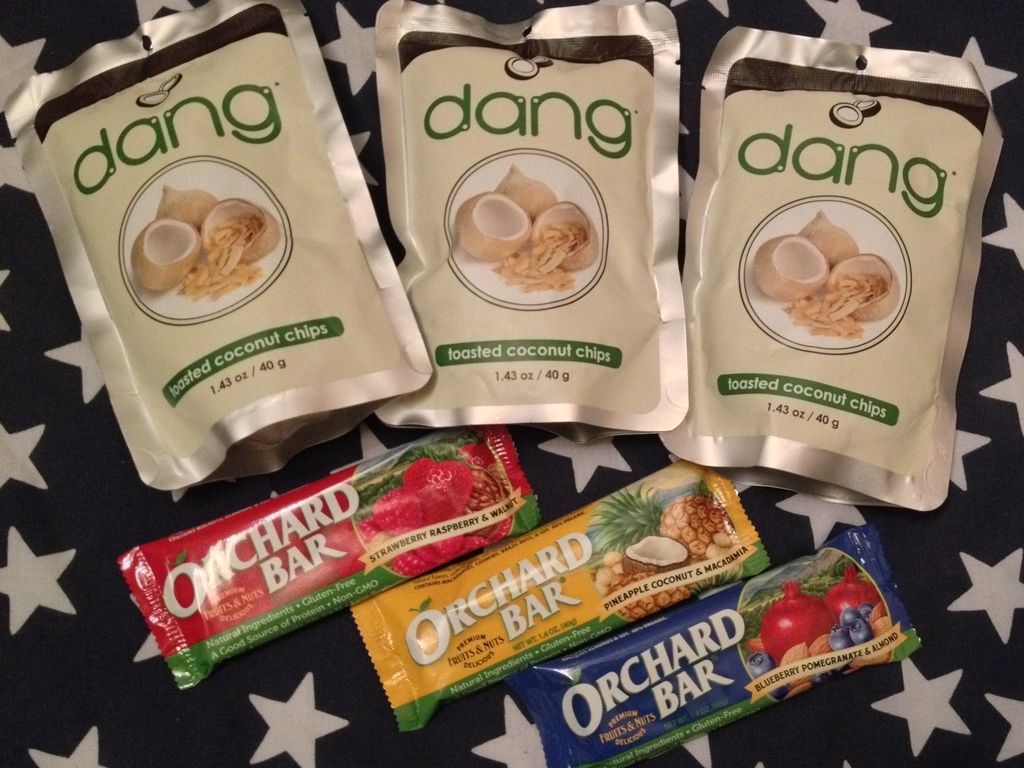 The
Orchard Bar
snack bars are all vegan, according to their website.
The flavours were what grabbed my attention, as they all sounded so tasty! My favourite flavour was the pineapple, coconut and macadamia - YUM! I don't have macadamias very often but when I do, I always wonder why I don't have them more often...
I was expecting the bars to be similar to the nakd/beond bars that I've had here but they looked very different:
They all had great flavours, but they were very very sweet - so much so that I probably wouldn't pick them again unless I had a serious sugar craving.
Dang
Coconut Chips, however, are another matter.
I will take ALL the Dang Coconut Chips you have. Every time. Unless they are the yogurt or chocolate coated ones, as they contain milk... boo :(
Seriously, these are some GOOD coconut chips.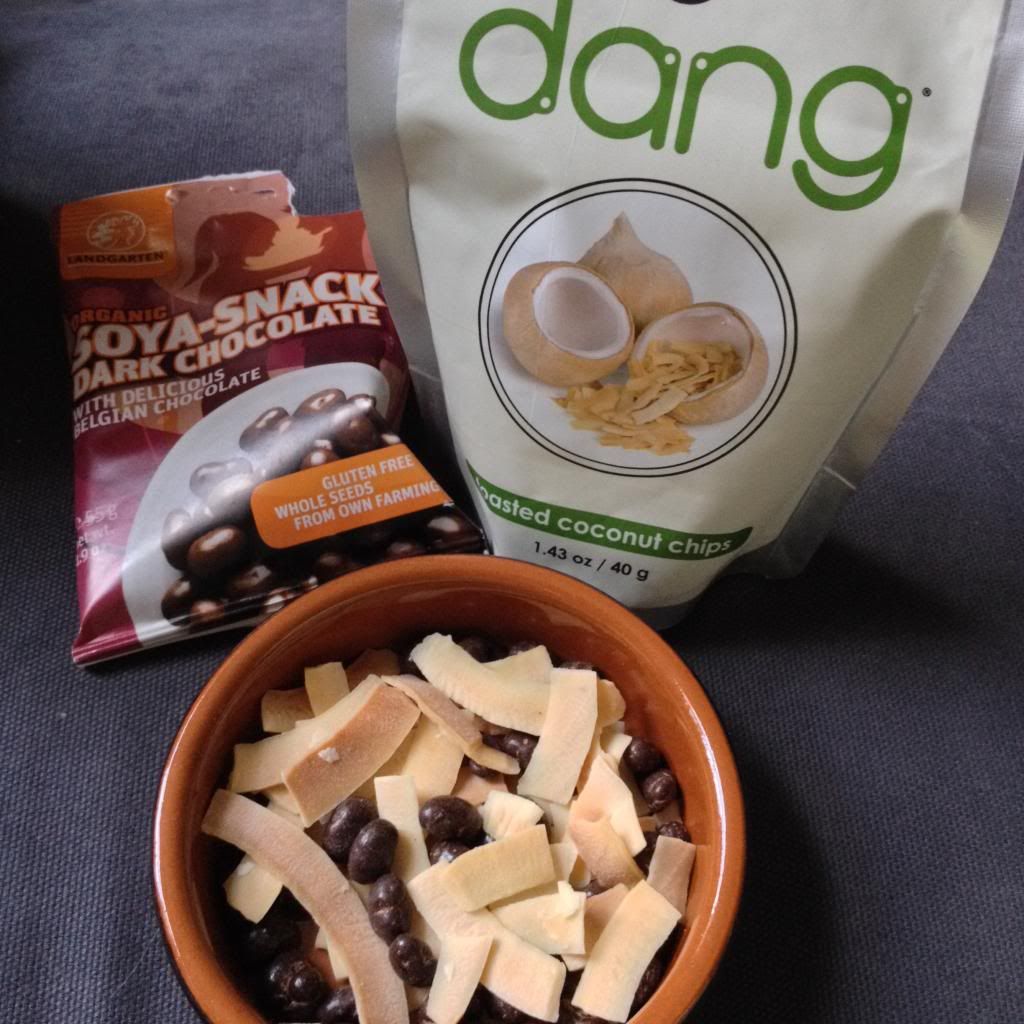 This photo isn't from this batch of Dang chips but who cares?
I have tried Dang coconut chips a few times. I believe the first ones were brought back by the same lovely friends the first time they went to America. Then, because I had enjoyed them so much, I requested them when I was paired with an American as part of the Vegan Package Swap. Now I appear to have a slight obsession...
They have a number of flavours, including the vegan-friendly Caramel Sea Salt, Lightly Salted, and Original. The original are beautiful and the caramel sea salt are amazing. I have yet to try the lightly salted but I imagine they would be just as good!
I also love that the company is named after the creator's mother, and their motto is "Dang, that's good!". I'm tempted to bring home an entire suitcase of these wondrous snacks.
I'd love to hear all about your favourite American snacks. What should I look out for while I'm there??