Today I shall try to catch up on some of the blogs that I have neglected to post due to that pesky thing called life. I'm not really sure where to start, so I'm going to start at the end and work backwards, because... LOGIC!
As you may have noticed if you
follow me on Facebook
, I went to
The Great Yorkshire Vegan Festival
last week - as a stallholder!
This was a huge thing for me. It was my biggest event yet, and my first all-vegan event. I had a few mishaps in the kitchen while I was getting ready (you know those days where everything that can go wrong will go wrong... yeah, that happened), but despite being terrified I had an amazing day. The atmosphere was wonderful, the people we spoke to were all lovely, and there was some super tasty food! (Food is all I ever really want from a vegan festival...)
It was so busy...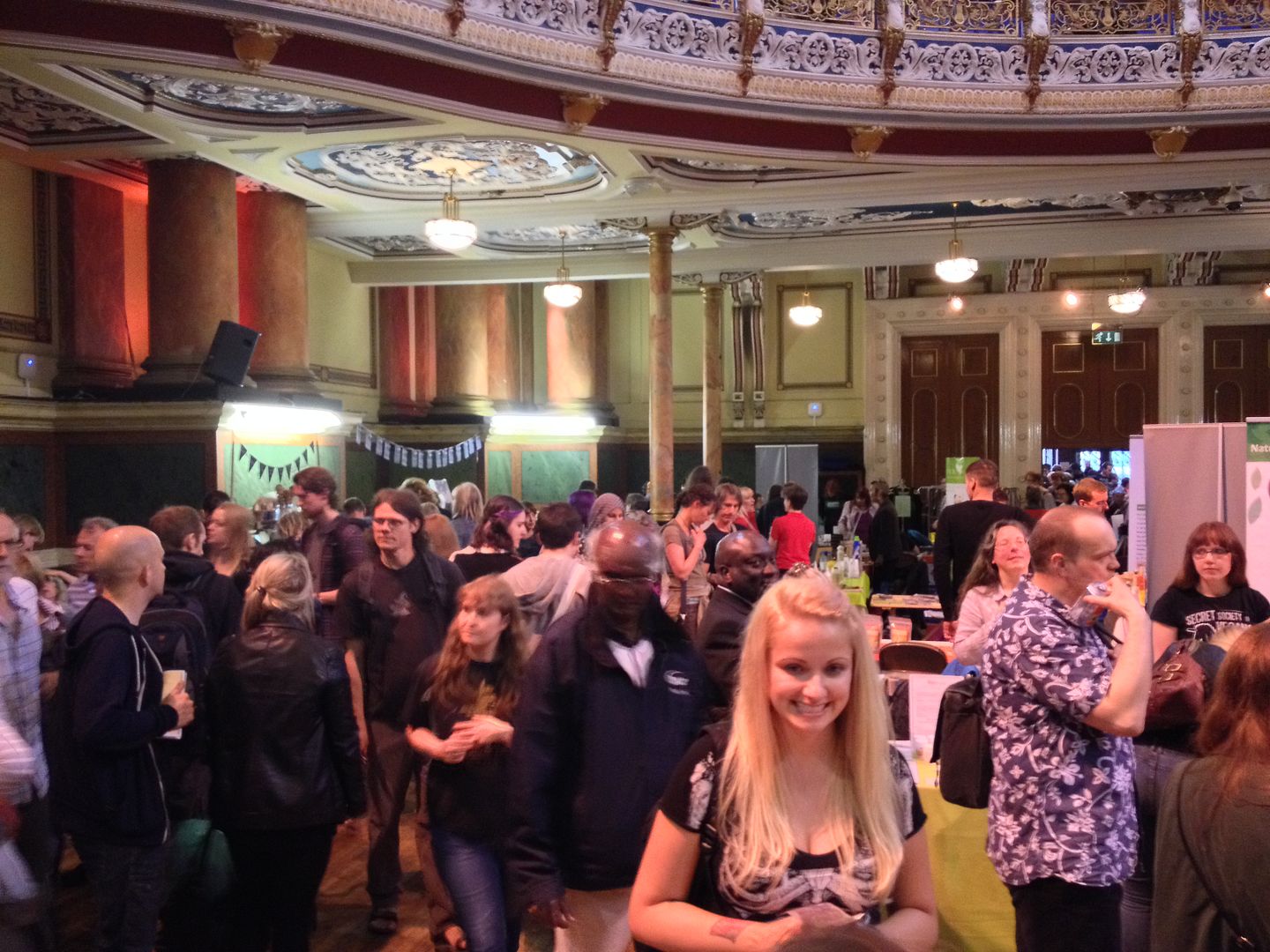 Everyone seemed to be having a really great time, and there were a lot of people with questions about vegan baking, which was great! I found a lot of older ladies asking me how to bake without eggs - it felt very strange to be the teacher in that situation!
I bought some new bits and bobs for the stall, seeing as it was such a huge event:
New banner!
Everyone loved this!
We took a selection of cake related items. The meringues went super quickly. After those, the cupcakes and almond raspberry cake were probably the most popular.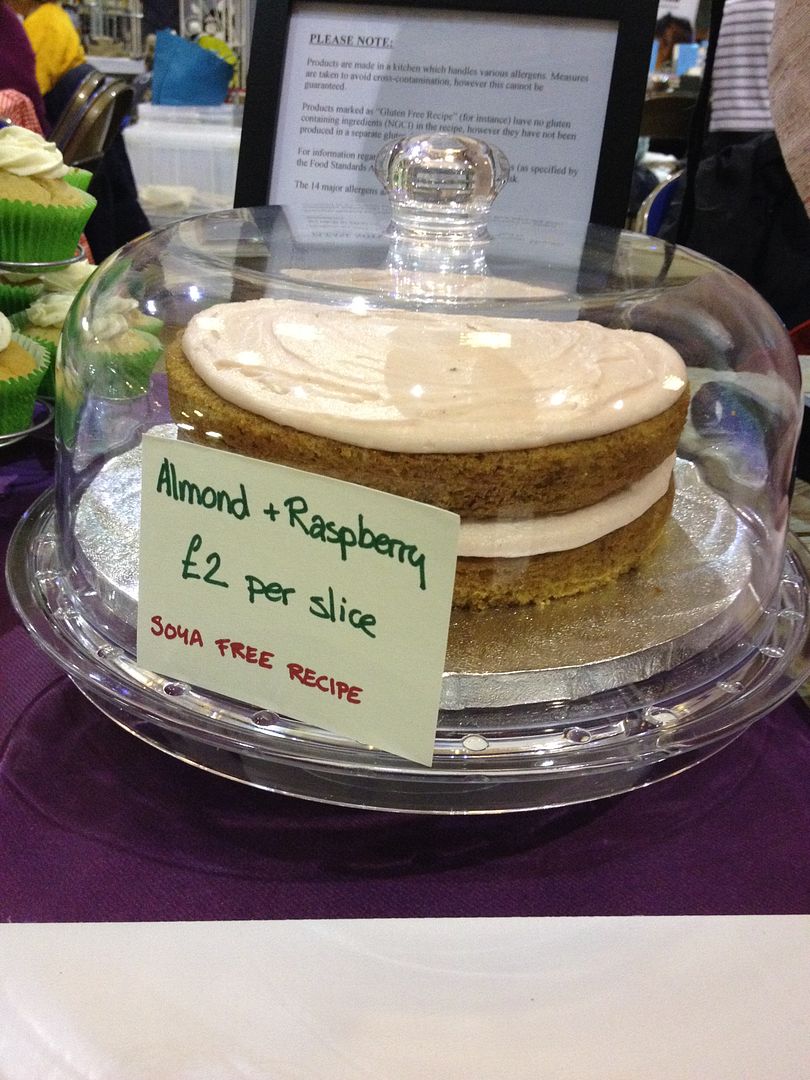 By 4pm, we'd sold out. We managed to pack up and beat the rush to get out, which meant we were home at a decent time. I even had time to take a look around for myself before we packed up, but all I ended up buying was food! (No surprise there...)
I bought my amazing lunch from the
Teatime Collective
stall opposite us. I'd been able to smell their burgers all day and when I finally had time to queue up for one it did not disappoint. Far from it. I would highly recommend their mushroom burger. I was so hungry by that point, I didn't even think about taking a photo though!
I also bought some fancy artisan cheese from
Tyne Chease
, which we cracked open last night. Very tasty - I got the garlic and herb cheese and we had it on seitan sandwiches. I wonder what we'll use the rest on... Excuse me while I dream of cheese...