Back in
box number 18
from
The Vegan Kind
, I received a packet of
Coconom
ginger coconut sugar. As soon as I saw it, I knew I wanted to make fudge with it. Coconut sugar has a rich, caramel-like flavour to it which is perfect for fudgey treats. I thought I'd try to keep it a little healthier than traditional fudge, and I had a jar of cashew butter in the cupboard that had just been waiting for the right recipe to come along... voila!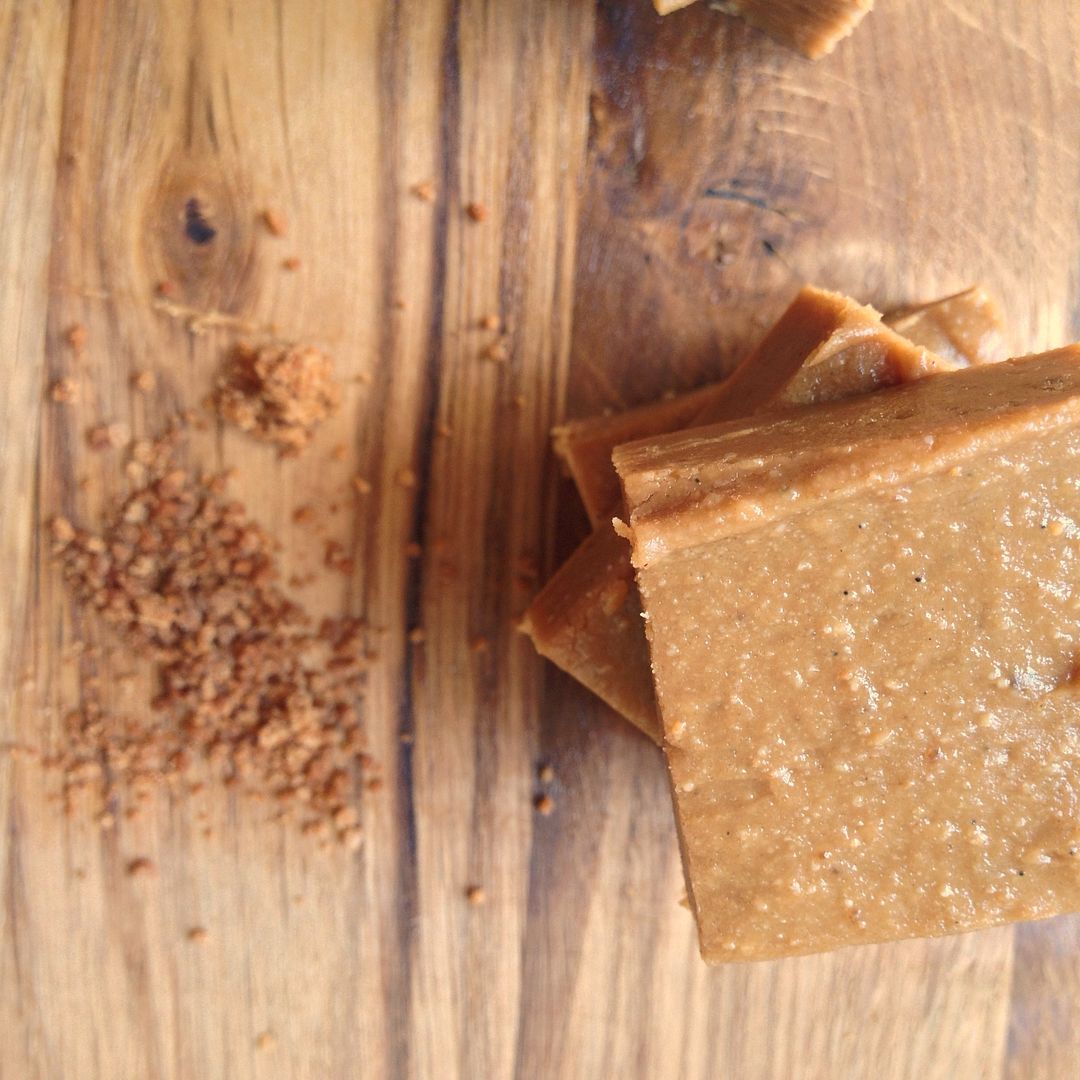 This fudge is smooth, creamy and gorgeous - you wouldn't know it was secretly healthy!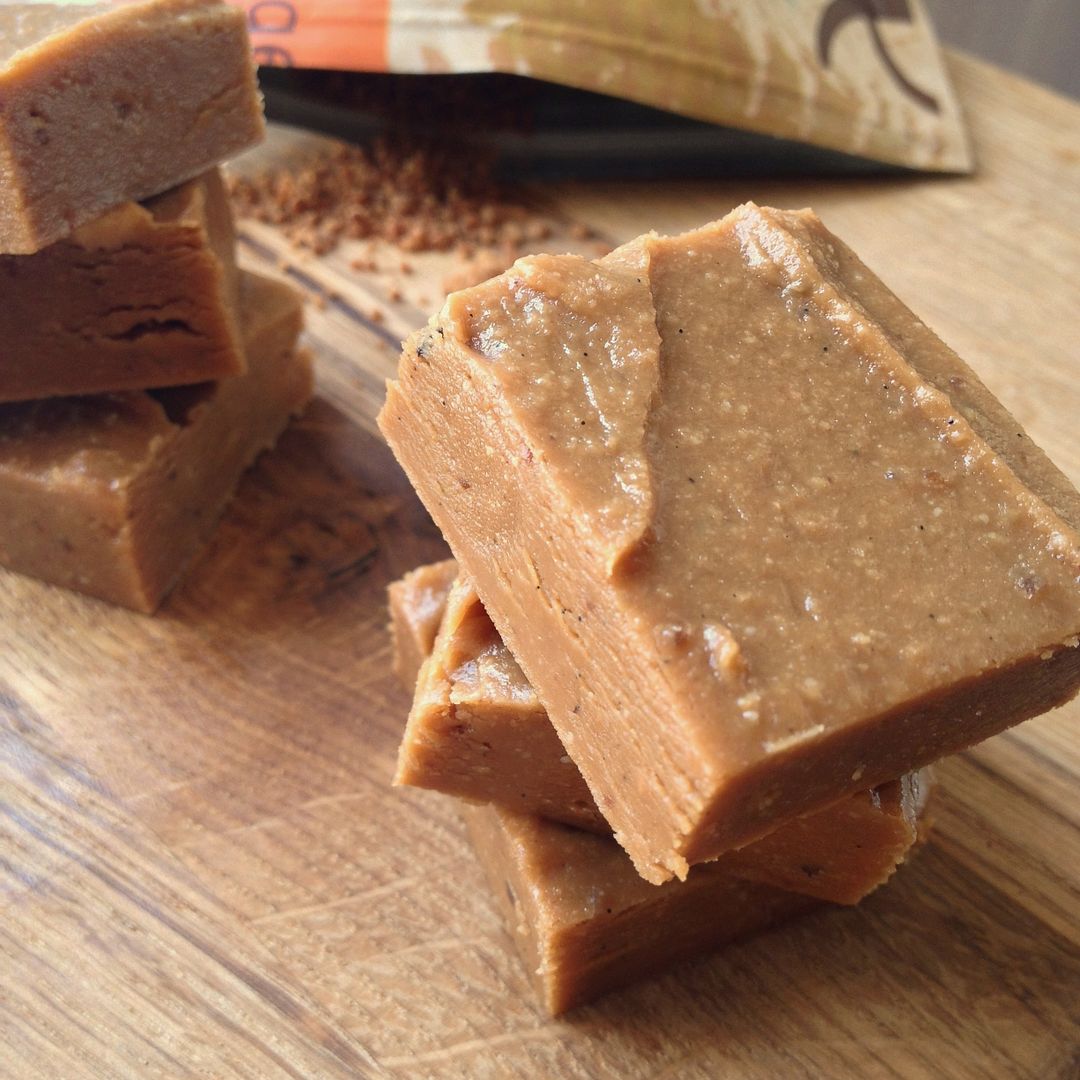 Salted Cashew Fudge
170g cashew butter (1 small jar)
40g vegan margarine
75g coconut sugar
1 tsp ground vanilla
1 tsp salt - flaked or chunky sea salt
1. Line a small loaf tin with baking parchment.
2. Combine all the ingredients in a heavy bottomed saucepan over low heat and stir with a wooden spoon until fully melted.
3. Pour the mixture into the prepared tin and level the top.
4. Put the fudge in the freezer for 3 hours, until nice and firm, then cut into 16 squares.
You can eat straight away or store in the fridge for later. It does become smoother and more flavourful after a little time in the fridge. We ate all our fudge within the first few days, so I can't tell you how long it lasts!
I used cashew butter because it has quite a smooth, soft flavour. I'm sure this would work with other nut butters - please do let me know how it goes if you try a different one!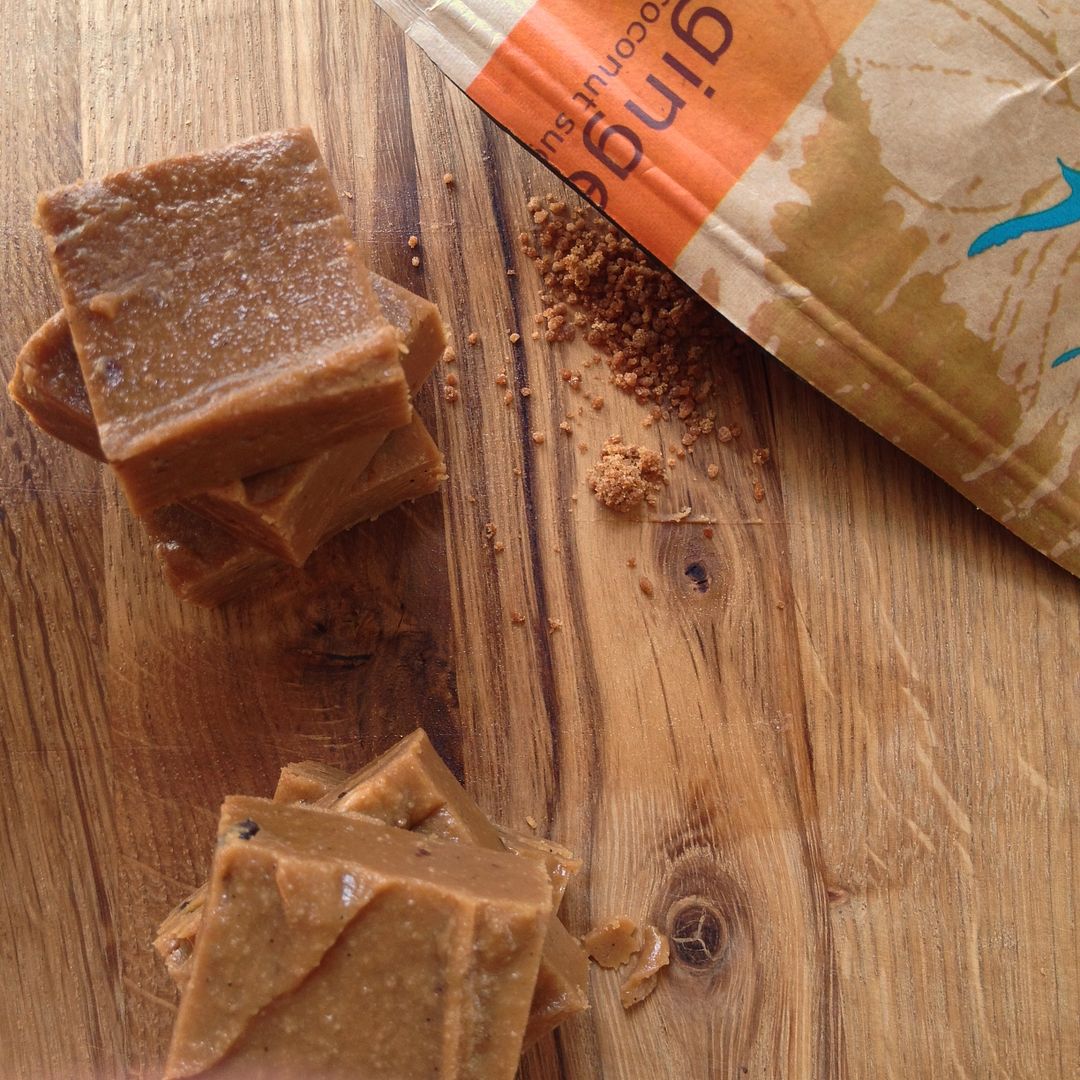 Nutrition info based on 16 servings: