So we're into the final few days of MoFo and I don't really have the time or energy to create anything fancy - I'm sorry!

I'm am still eating tasty vegan food but it's super easy food. Today we had pasta with
Mr Organic
sauce and the new
Violife
parmesan style cheese. Yum! (Sorry about the crap photo.)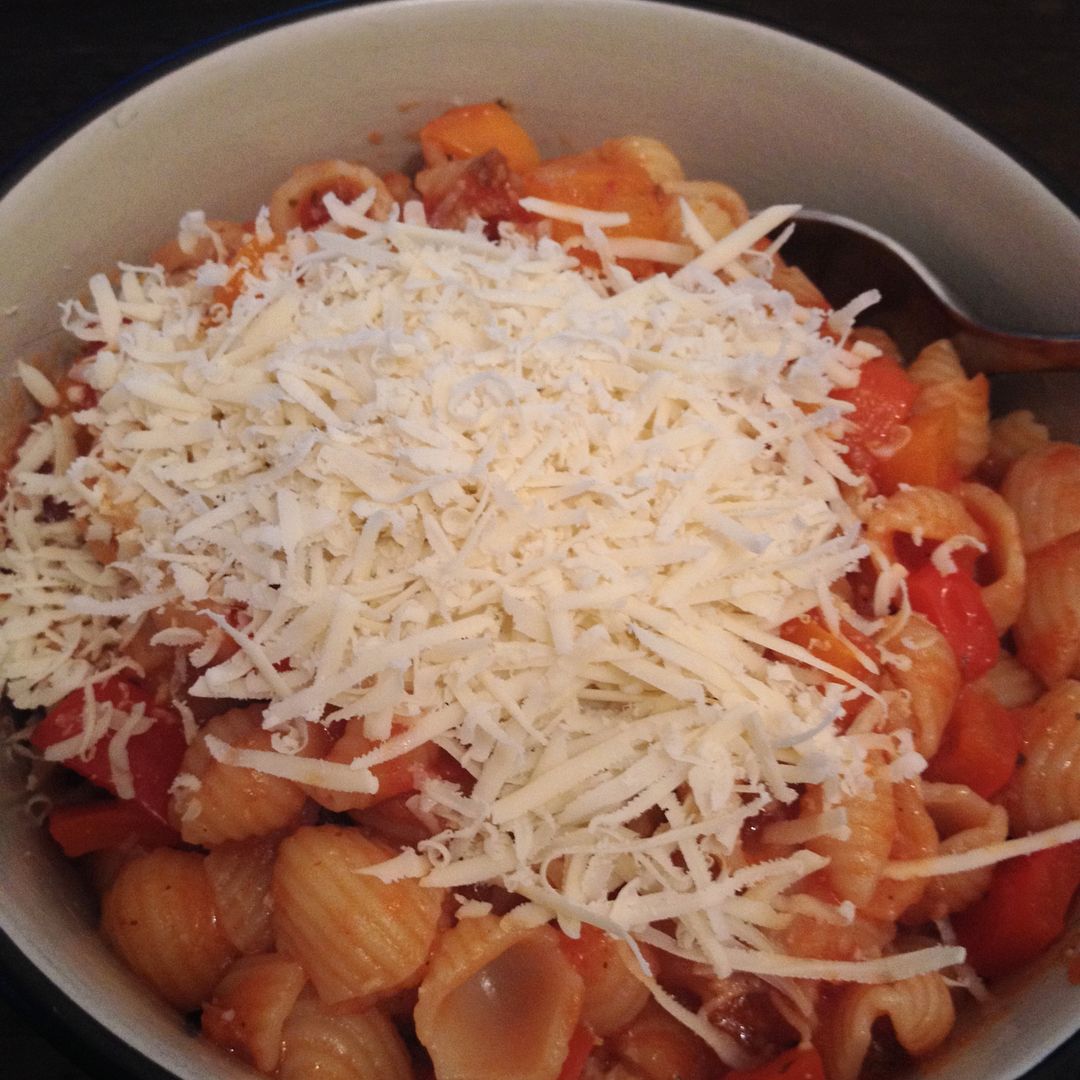 Today's random post of the day - look at these gorgeous muffins by
Herbivore's Heaven
!