Today's
Vegan MoFo
prompt is:
Honour a human or non human animal who inspires your veganism.
As if I need a reason to blog about my cats?!

I've shared photos of our kitties before but I'm not sure I've given you any background on them, so here's a bit of a picture story for you.
**WARNING - This is a photo-heavy post!**
We adopted our cats from
Cats Protection
way back in 2013 when I was made redundant (thank you Thomas Cook!). They ended up at Cats Protection with their lovely mother, Poppy - only a kitten herself at 18 months old. When we went to visit them, the foster carer told us that lots of people won't take cats with this colouring because they "clash with the curtains". I don't have words for how appalling I think those people are.
This is the only photo I have of their beautiful mummy cat!
Originally we were just going to take the two girls (who we renamed Rei and Asuka) but we couldn't leave little Shinji on his own so we ended up taking him too!
The were soooo tiny at the foster home!
I was out of work for a month and these three tiny balls of fluff kept me (mostly) sane while I desperately tried to find a new job. I'm not sure how I would have survived the hours upon hours of job hunting without these guys and their funny little faces.
For the first week or so they didn't really venture out of their room, instead preferring to huddle together under the sofa in their room. (Yes, our cats have their own room.) Eventually they ventured out...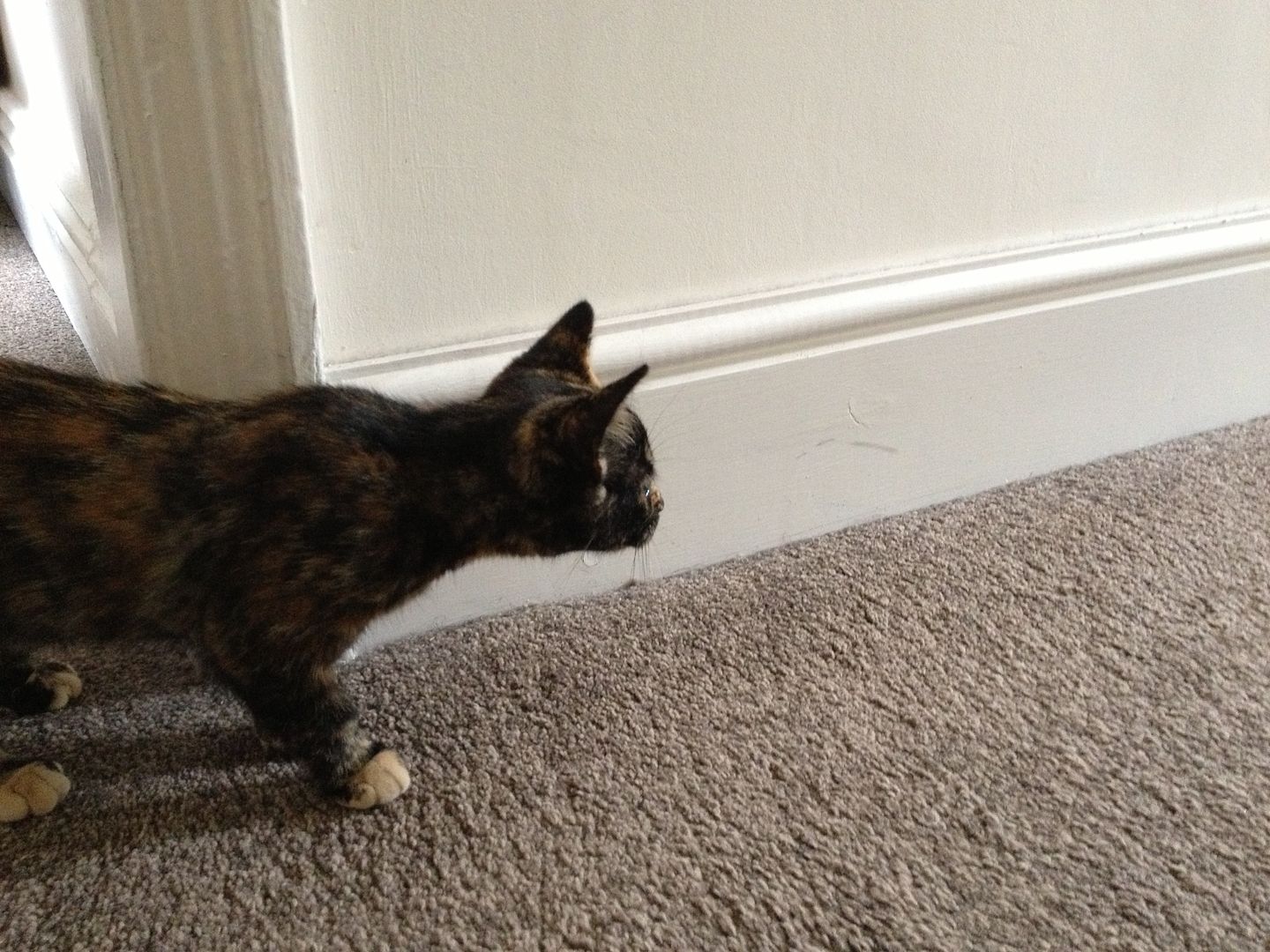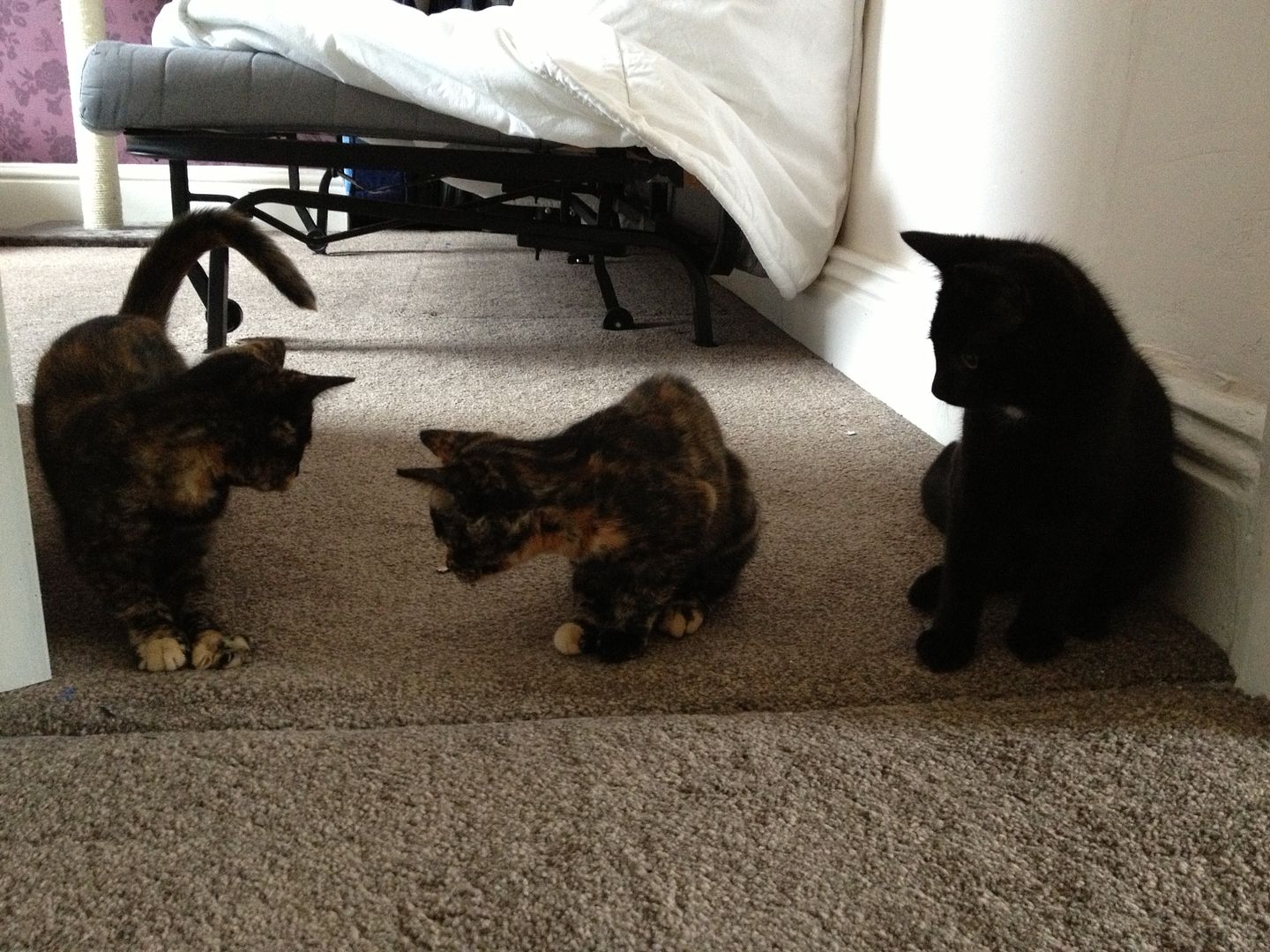 L-R Rei, Asuka, Shinji
They like to sleep...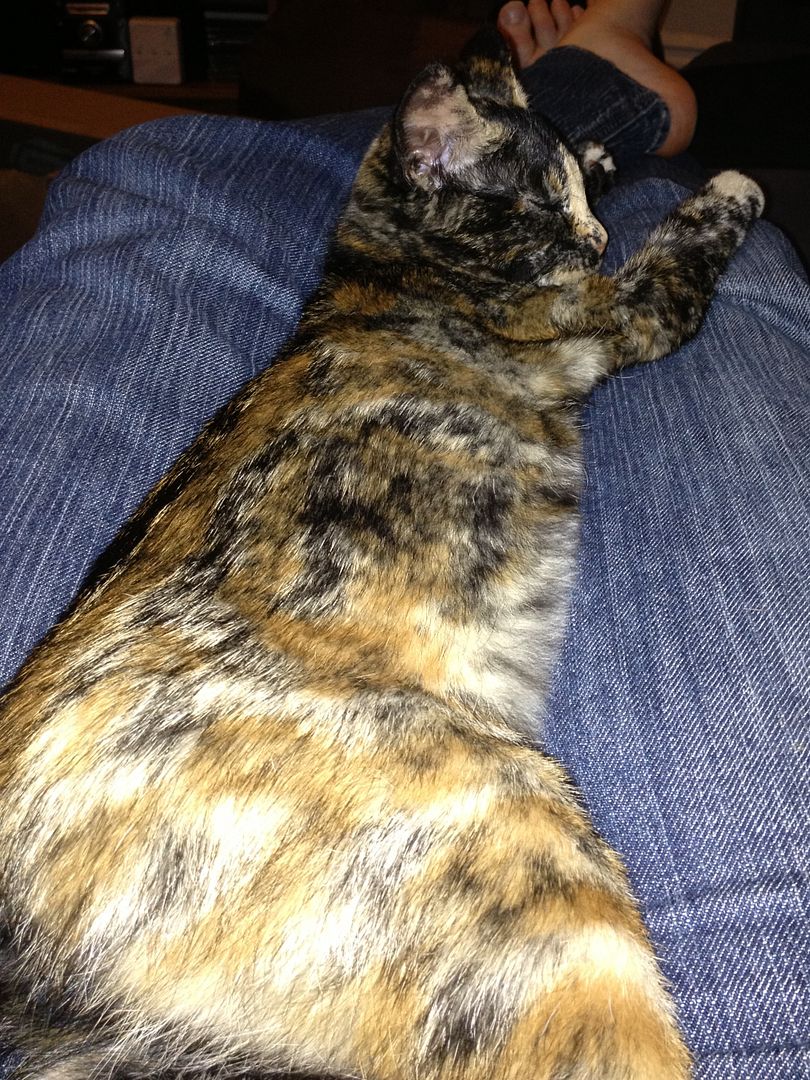 They like to peep...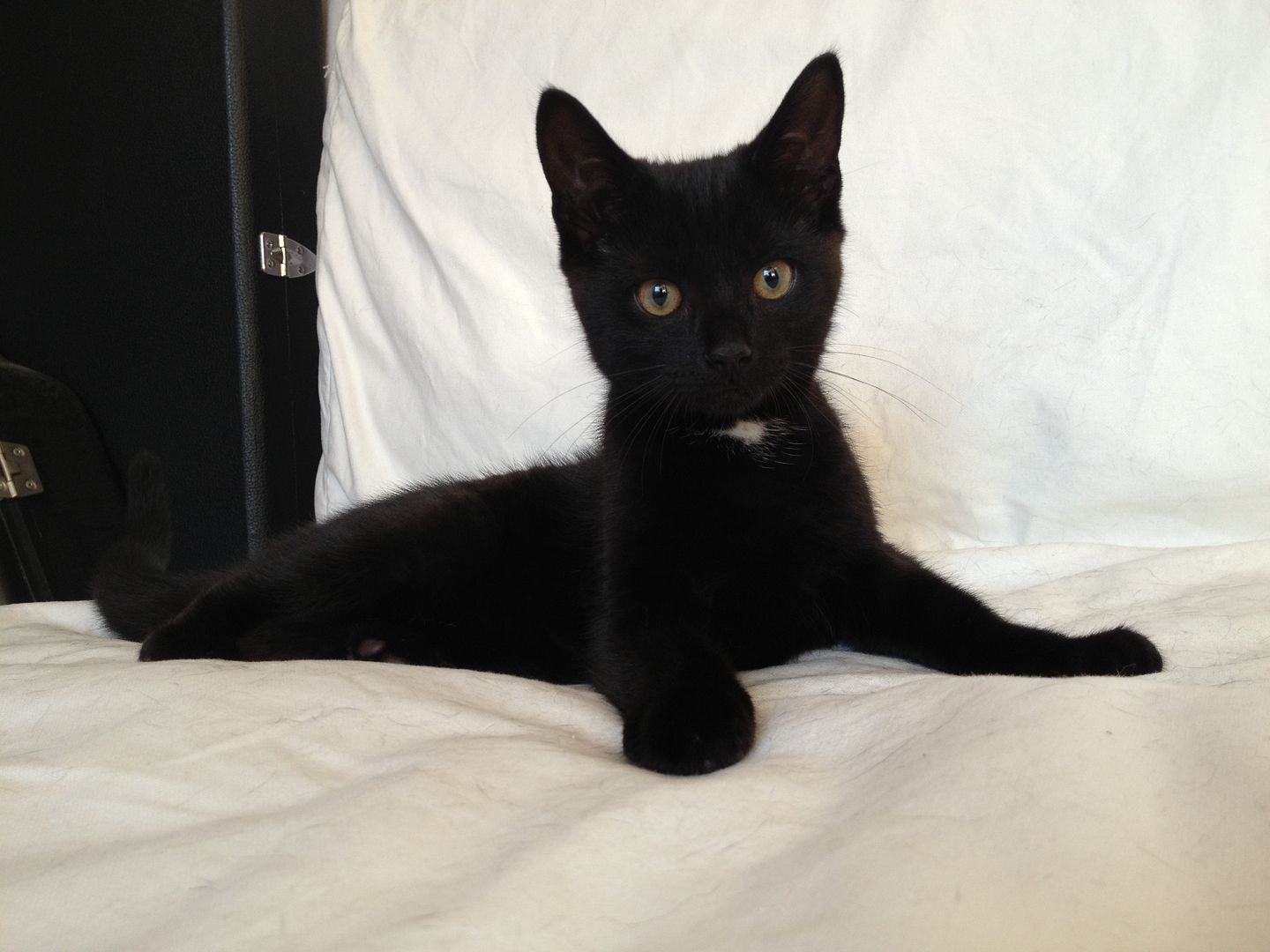 They love to play in boxes...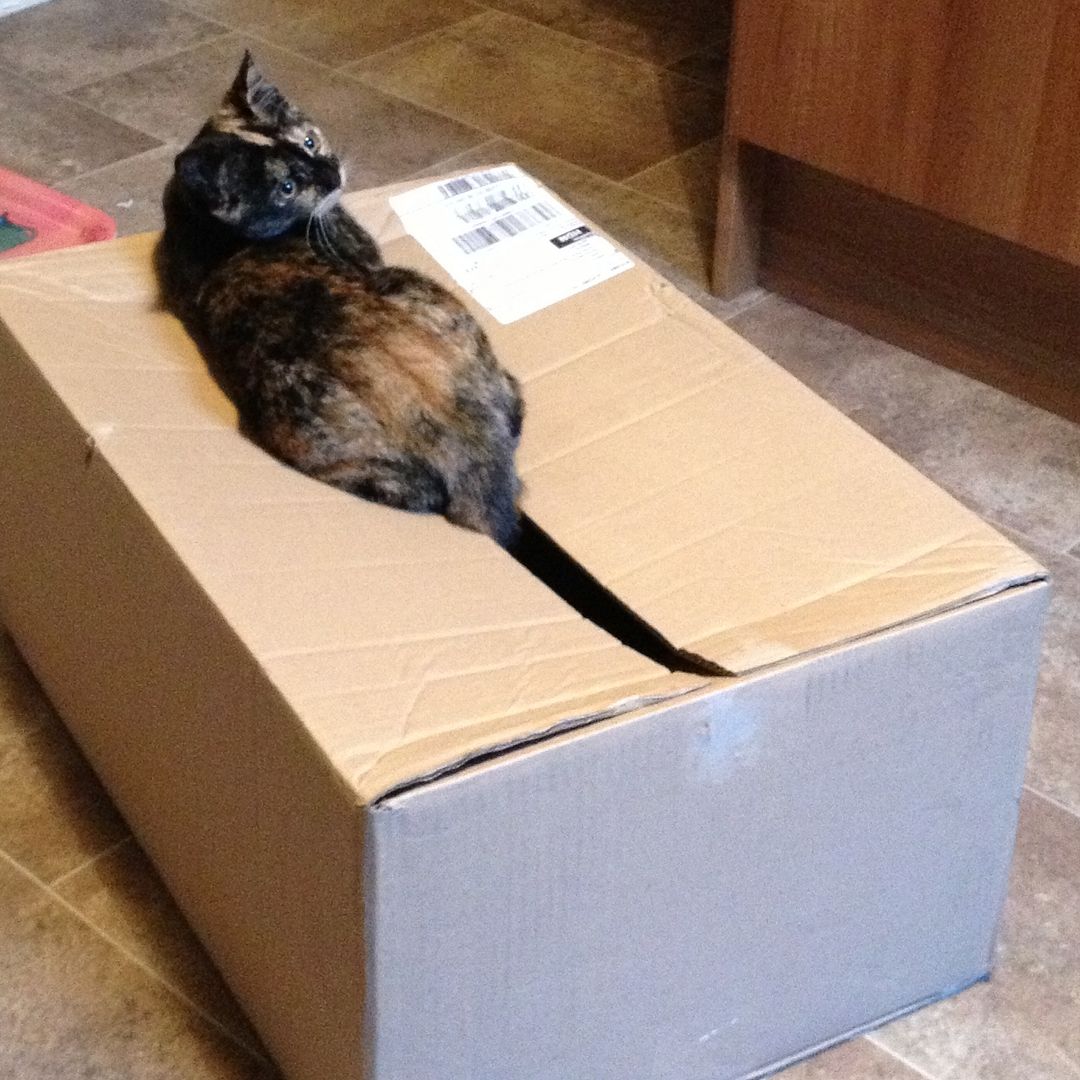 And above all, they are wonderfully, amazingly, unapologetically CRAZY!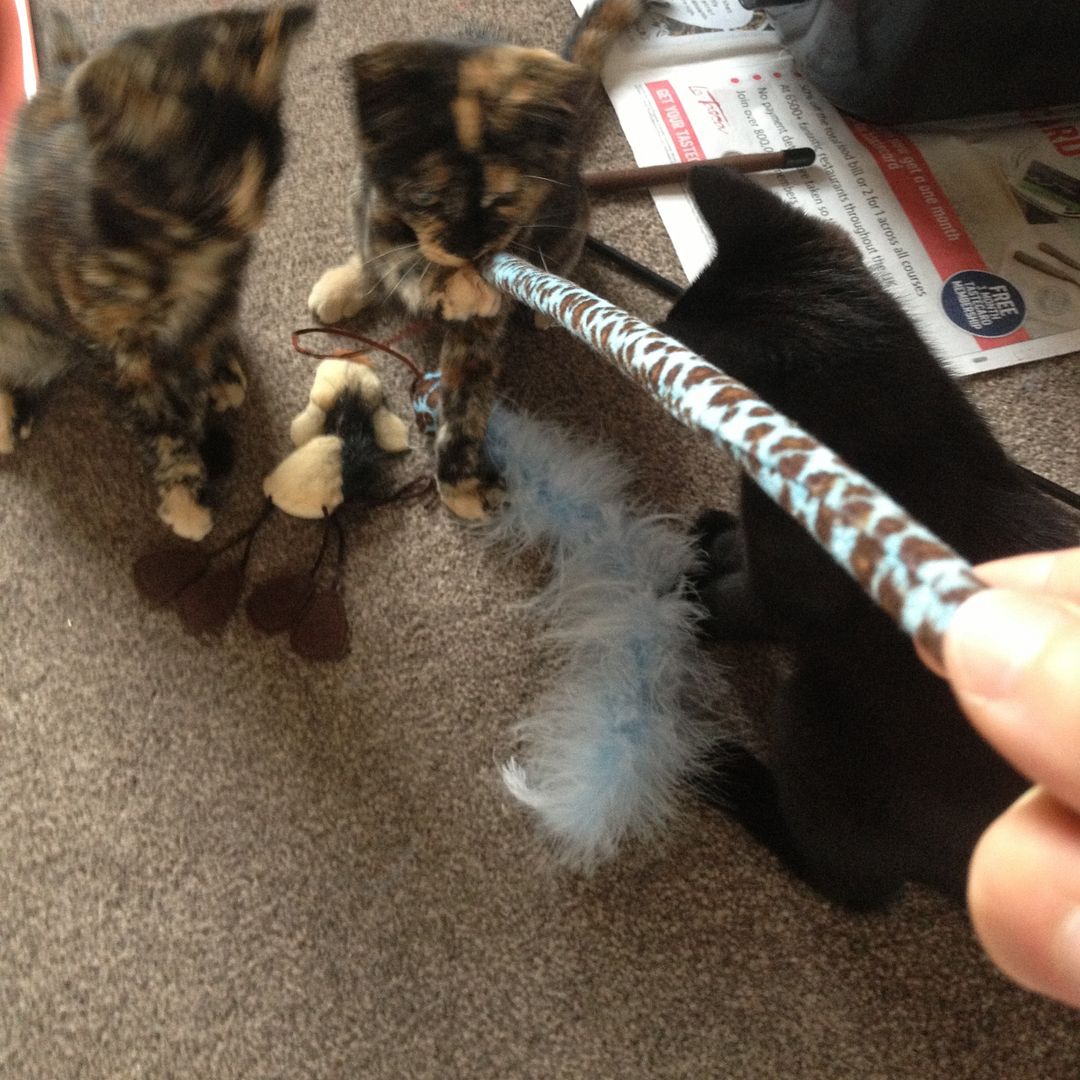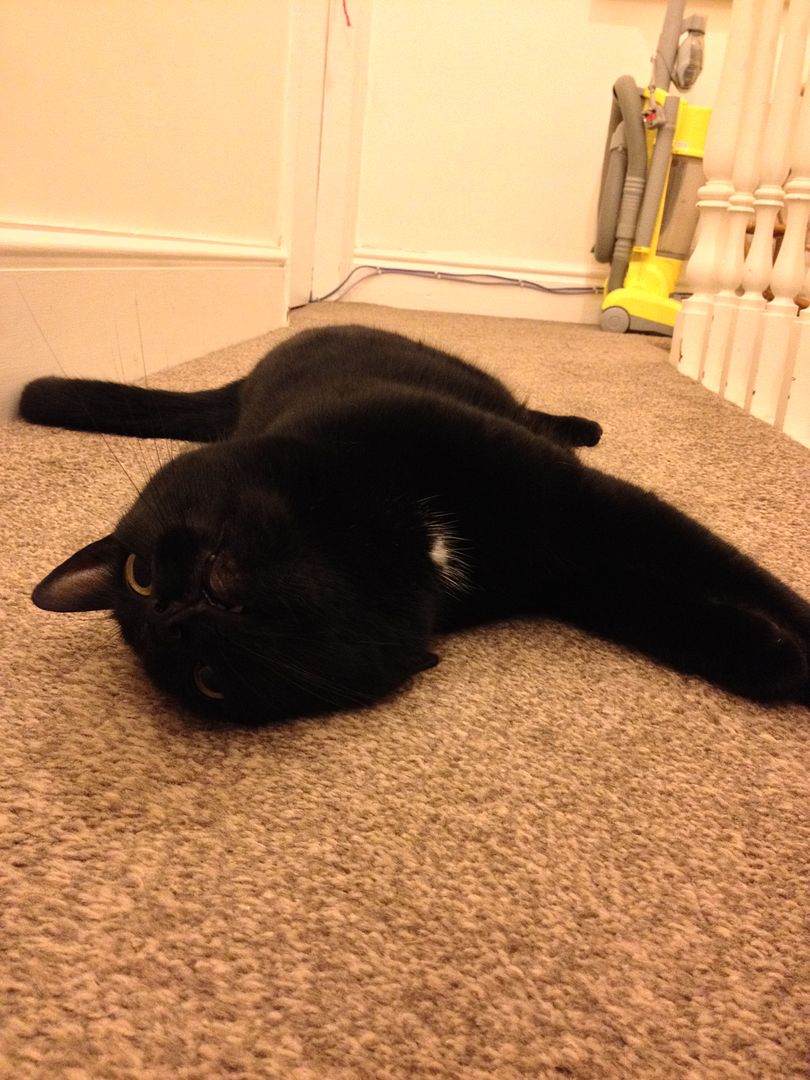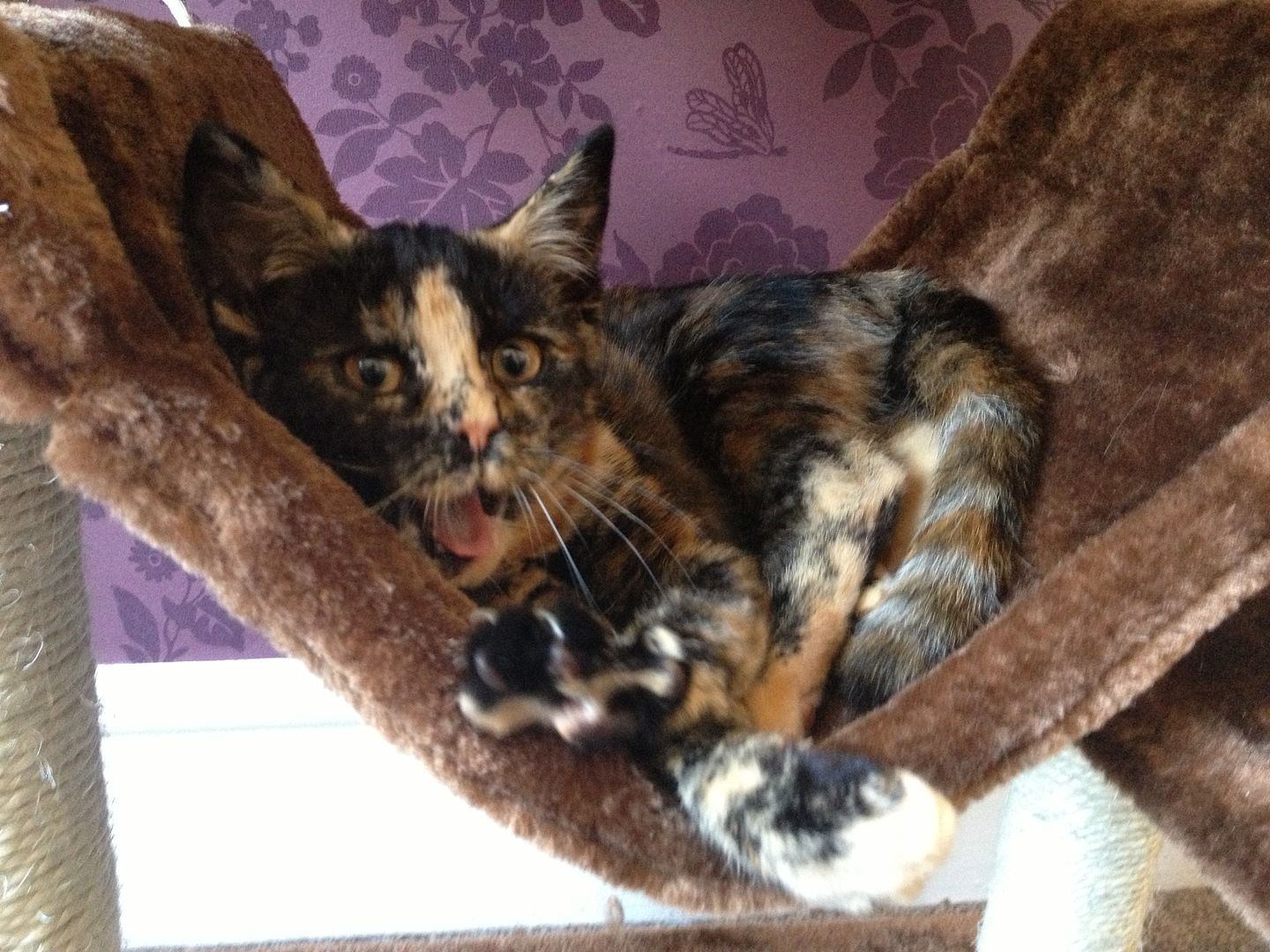 Honestly, these little cuties inspire me each and every day. Once you've got to know how characterful they all are, you can't help but realise how all animals have individual personalities, likes, dislikes, etc etc. And how can you resist this beautiful face?
My randommofo.com find today is a lovely post from
Vegga
about "Auntie Jae".