Is it just me that thought today's
Vegan MoFo
prompt sounded a bit naughty? Just me? No, okay...

It's a quick post for a quick meal today. One of our go-to quick comfort foods is pasta, sausage and mayo (all vegan of course). This is another Mr Hatter speciality and it's oh-so-unhealthy but oh-so-good. Although not totally unhealthy today as we had peas and mushrooms in it too... that counts, right?
(Quick tip - if you want to make this even better, add grated vegan cheese while still hot out of the pan. I recommend Violife.)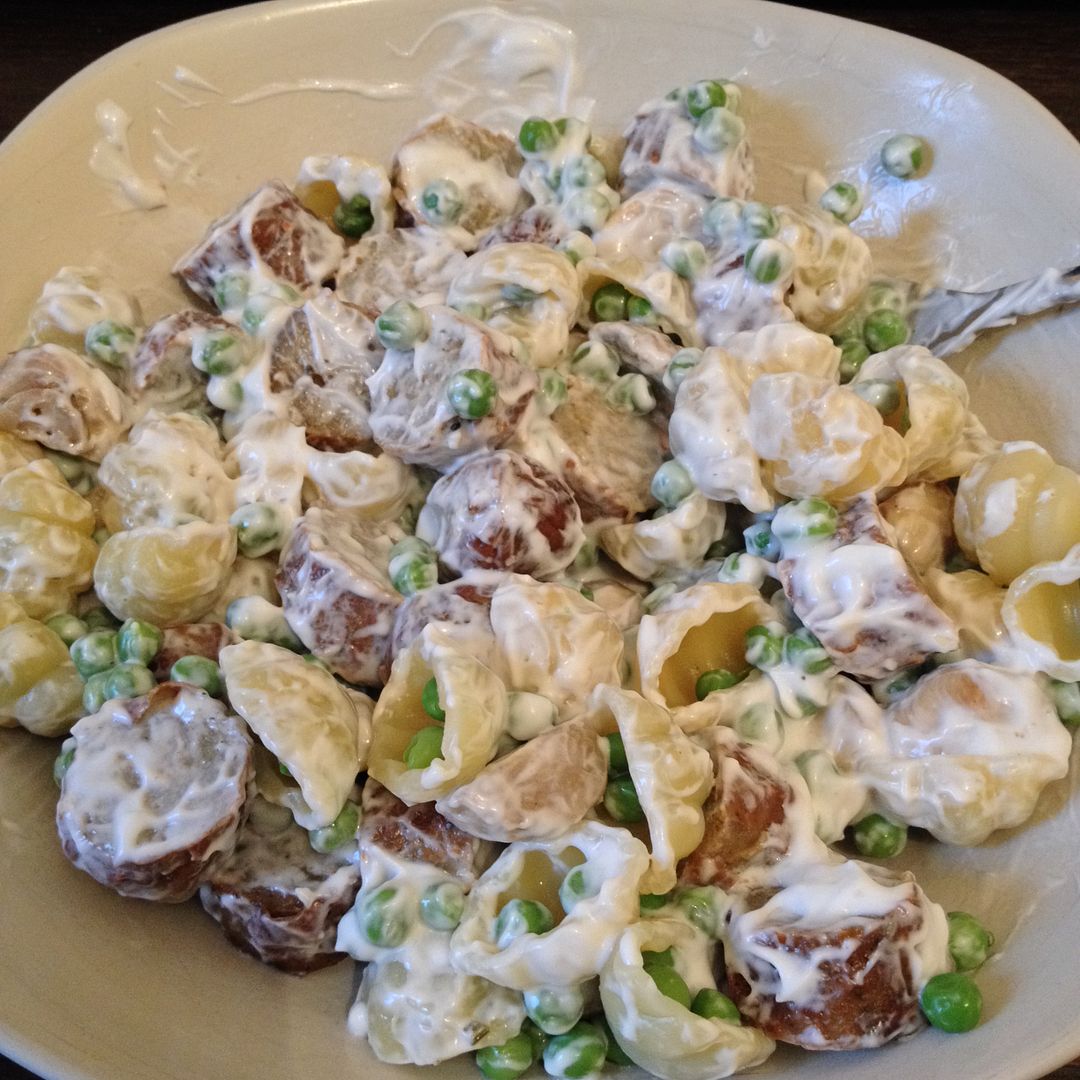 Random MoFo
finally seems to be up and running for this year - I managed to find a handful of new posts today, mixed in with old ones. My favourite was for this
Quick and Easy Pudla
. I love chickpea omelettes - although I've never heard it called Pudla before! This one looks delicious!