The last day of
Vegan MoFo
has brought with it my mystery box from
The Vegan Kind
! Woohoo!

The Mystery Boxes are ace - at a cheaper price than the monthly box, you get an awesome selection of bits and bobs that have been in previous boxes. Who wouldn't like that?!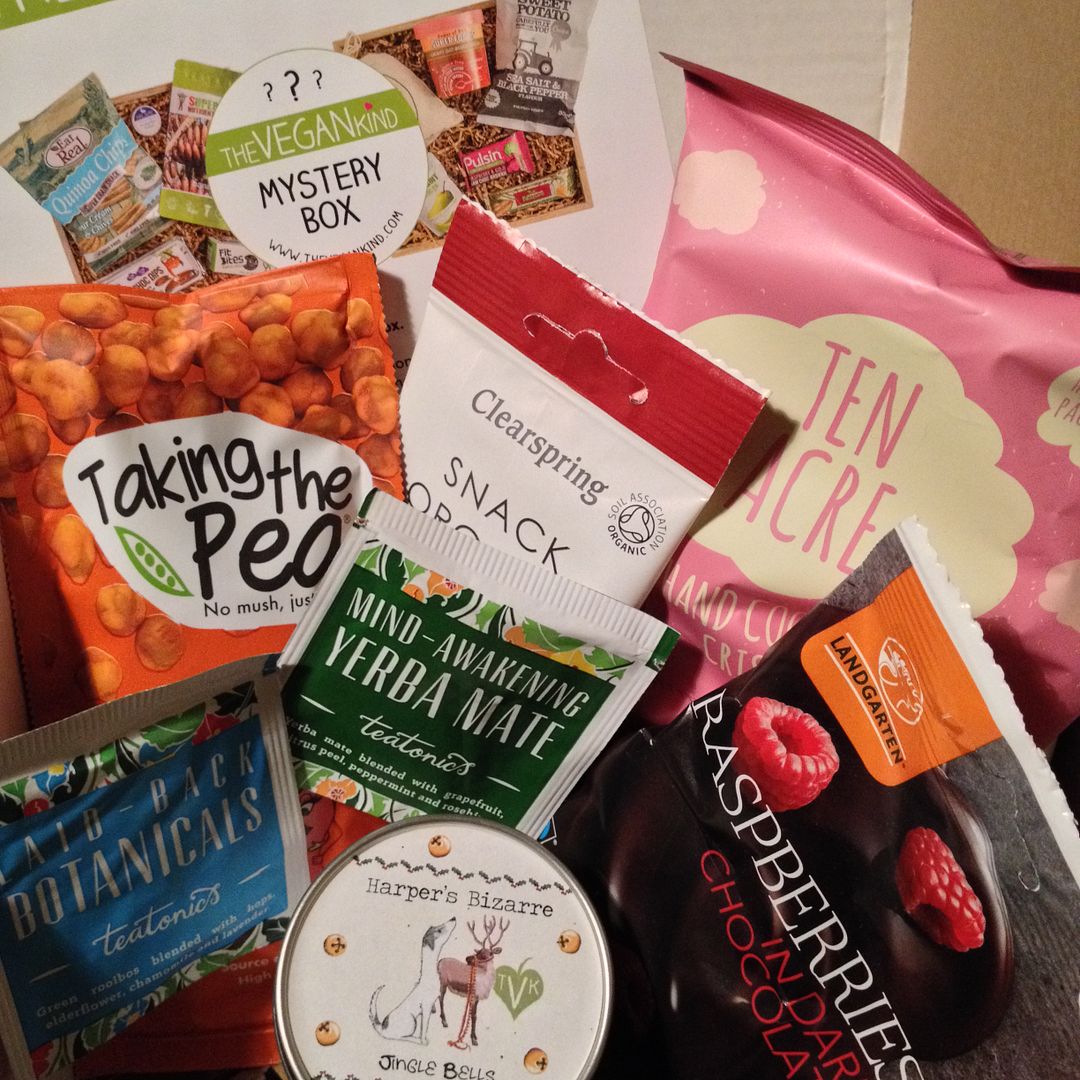 I just want to say a huge WOW to today's randommofo post -
LOOK AT THIS PIZZA
from Vie De La Vegan!
What an awesome MoFo - I can't believe it's over already! I did miss a few days here and there but to say I hadn't planned anything, I think I managed to keep up pretty well despite how busy work and life have been. Now to sleep.
See you all next year for some more MoFo fun!
Or maybe, like, in a few days or weeks when I put up another blog...