Hello there!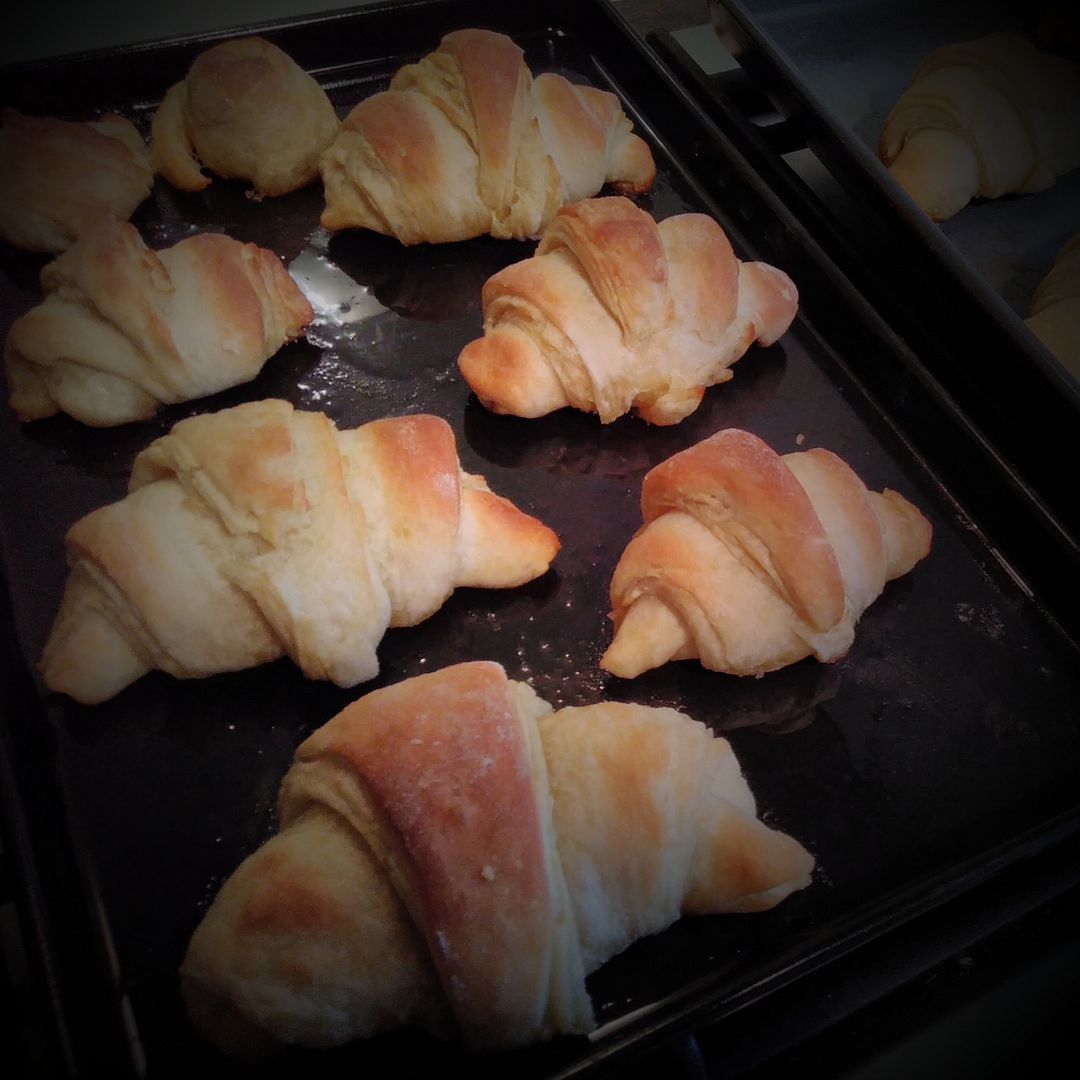 It's been ever so quiet on the blog front, and I can only apologise. The past few months have been a bit crazy, with a combination of weddings, stalls, Christmas, and being crazy busy at my day job. Oh yeah, and an AMAZING holiday with fabulous people!
I'm sure you'll be glad to hear that I'm climbing back up onto the blogging horse as of now, and will endeavour to catch up with my missing posts. I have a chunk of TVK boxes and Vegan Life issues to fill you in about, and I'll show you photos of the wedding cakes I made back in October. (How is it January already?!) And of course, I will show you the stacks of gorgeous food we found across the pond in America.
For now, I will leave you with some photos of the very thoughtful gifts my sister got me for Christmas, and the vegan croissants we devoured this morning! Yes, Mr Hatter and I have eaten two trays of croissants today. Don't judge me.