I'm so excited to be able to share some news with you - I've been nominated in the VegfestUK Awards for 2016!! I found out on Wednesday last week but haven't been able to tell anyone, as the official nominations weren't announced until today.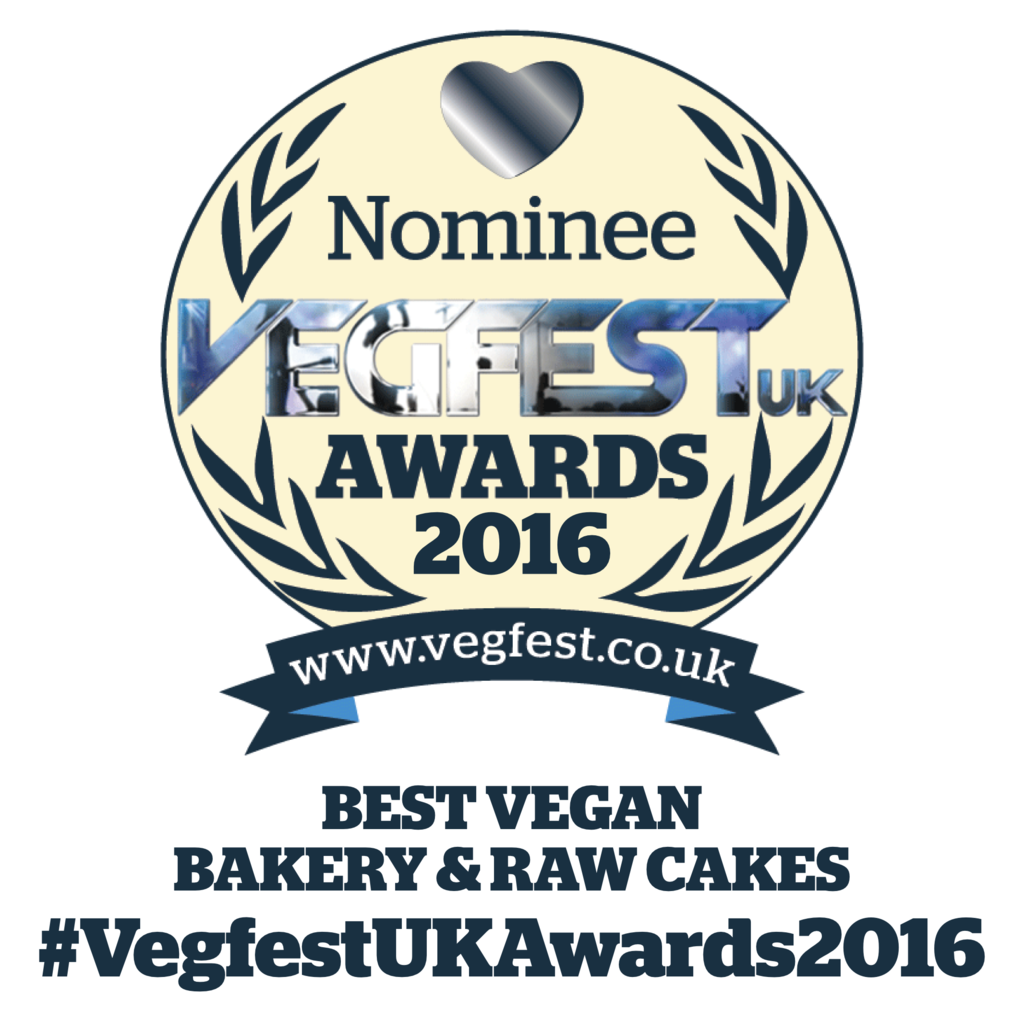 I have no idea who nominated me but whoever you are, please know that you really made my day!
This year seems to have been a really busy one (how is it August already?!), and in all honesty, I've been feeling a bit overwhelmed by everything - work (day job), politics, social life, keeping up with blogging, the state of the world... baking...
As you can imagine, a baker feeling overwhelmed by baking isn't the best situation to be in. I have found myself wondering on more than one occasion whether this is all worth it; whether anyone really enjoys what I do; whether I'm even any good at what I do. I had even contemplated closing the doors of the business and going back to just being a blog. Finding out that I've been nominated alongside the likes of Hannah Banana Bakery, The Vegan Cakery, and Ms Cupcake really gave me a positive boost.
Now, instead of throwing the towel in, I'm going to allow myself to take a step back and assess the direction I want to go in. I know that I want to be more creative and play around with unusual flavours and interesting techniques, so I just need to schedule in the time to be able to do that. But I want your input too! Without all you lovely people, there would be no business. It's as simple as that. So in the coming months, I'll be putting together a survey or similar way for you to give me some feedback about what it is you want from a small bakery like mine.
Now for the official stuff!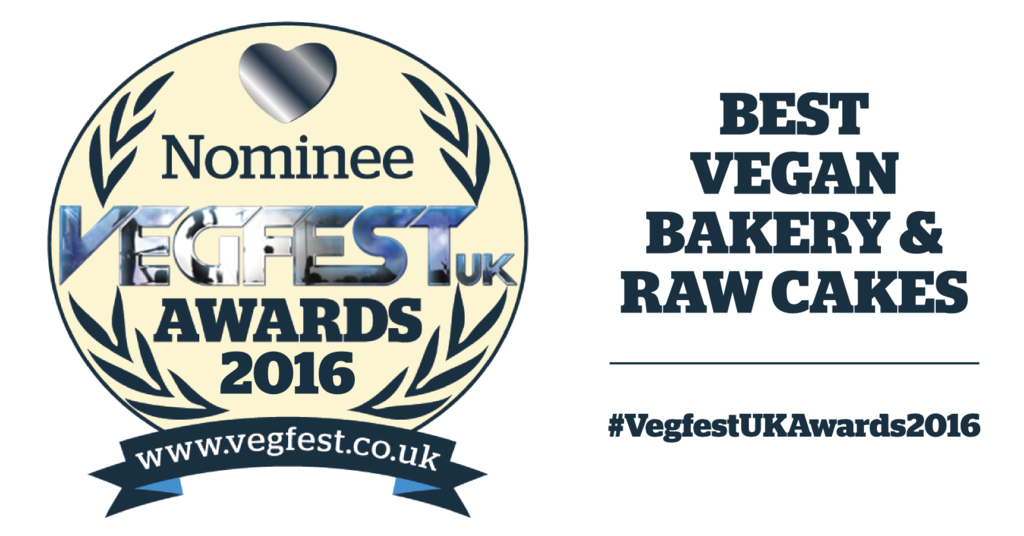 Running since 2007, the awards are the highlight of the year for many vegan businesses, organisations, projects and people, with tens of thousands of votes cast each year. Small vegan businesses and charities especially benefit from the marketing and prestige the awards create, and they have become a much loved and much valued part of the UK vegan community.
The VegfestUK organisers added, "With over half a million people identifying as vegan, and half a million veggies actively seeking vegan options, there have been a huge explosion in vegan products, projects and organisations. The VegfestUK Awards 2016 reflect both the quality and diversity within the vegan market today, and to be nominated for an award in 2016 is a huge achievement in itself. We expect the "Best Vegan Bakery or Raw Cakes" category to be hugely contested."
You can vote for Mad Hatter's Pantry at the link below:
www.london.vegfest.co.uk/vote
Weekly updates of the awards results will be announced under "Awards" section on the Vegfest Express online vegan magazine www.vegfestexpress.co.uk
Voting will close at midnight sharp on Friday September 30th 2016.
The awards results will be announced at the presentation ceremony to be held on Saturday October 22nd 2016 from 3:00 - 4:00pm in the Auditorium, at Level 3 of Olympia London Exhibition Centre, as part of a huge VegfestUK London 2016. Trophies for the awards will be presented by Karin Ridgers, presenter of VeggieVision TV, alongside frontman John Robb of punk rock band Goldblade and singer with The Membranes.
The official hashtag for the VegfestUK Awards 2016 is #VegfestUKAwards2016
As one of Europe's biggest vegan events, VegfestUK London is a celebration of all things vegan, spanning the whole weekend October 22nd 23rd 2016. The event consists of 250 stalls and 20 caterers, plus a Vegan Athletes Summit on the Saturday, a Pro-Intersectional Vegan Conference on the Sunday, a Vegan Health Summit, a Vegan Activists Summit, a Mature Zone, a Teen Zone, cookery demos, a living raw zone, on top of standup comedy, music, kids activities and more!
Advance tickets to the event are on sale at www.london.vegfest.co.uk/ticket-info They are priced at £12 for adults and £8 for concessions, plus small booking and transaction fees. BUY ONE GET ONE FREE offers are available for a LIMITED PERIOD ONLY, after which advance tickets will then be on BUY ONE GET ONE HALF PRICE for another limited period. Limited quantities of tickets are available on the gate at £15 for adults and £10 for concessions. Kids under 16 can enter for free.
VegfestUK also organises 3 other big vegan events after its London edition:
Vegfest Scotland, December 3rd 4th 2016, SECC (Hall 3) in Glasgow, www.vegfestscotland.com
VegfestUK Brighton, March 11th 12th 2017, Brighton Centre, website live from September 2016
VegfestUK Bristol, May 20th 21st 2017, Amphitheatre, website live from September 2016