America is home to some amazing burgers - and the vegan options are no exception! We had a fair few burgers while we were over there...
Most places that offered a vegan burger gave the option to choose a BOCA patty, with some also offering their own take on a vegan burger. We were prepared for the BOCA patties to be a bit lacklustre with them seeming to be the bog-standard choice, but we were pleasantly surprised. They were really nice, and better than a lot of the vegan burgers we get over here!
I've listed below the various burgers we tried. I've taken the description from the website and noted our modifications in brackets.
Red Robin
We ate at Red Robin twice during our stay, as the food was really tasty and we wanted to try both types of vegan patty! The Garden Burger was delicious - they've done a great job with their in-house vegan patty. The variations we tried with the BOCA patty were also great - I'm pretty sure we'll be going back again this year!
Garden Burger
Our Gardenburger® is topped with pickles, tomatoes, lettuce and our Country Dijon sauce on a whole-grain bun. BOCA Original Vegan Burger patty also available. (We both tried this with the Gardenburger patty. NOTE: The save is not vegan, so we substituted guacamole.)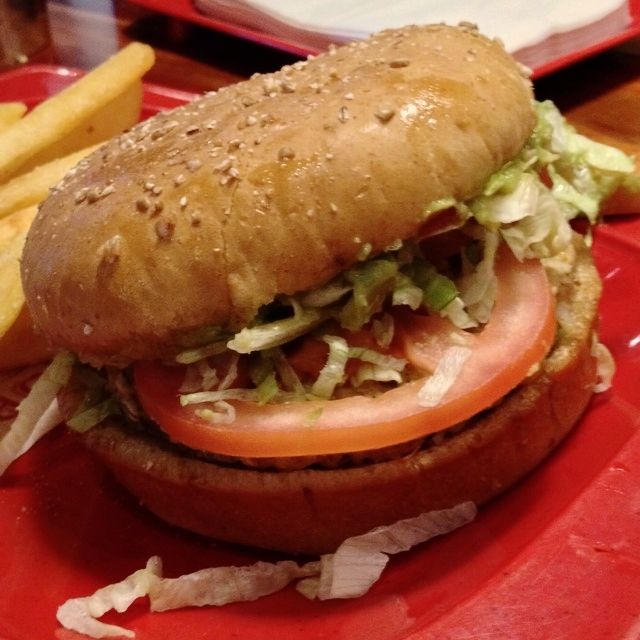 Garden Burger with Gardenburger patty
Banzai
The burger of beach bums, surfer dudes and hungry people. Glazed in teriyaki and topped with grilled pineapple, Cheddar, lettuce, tomatoes and mayo for a taste wave that'll knock you off your board. (I had this with the BOCA patty, no cheese, no mayo.)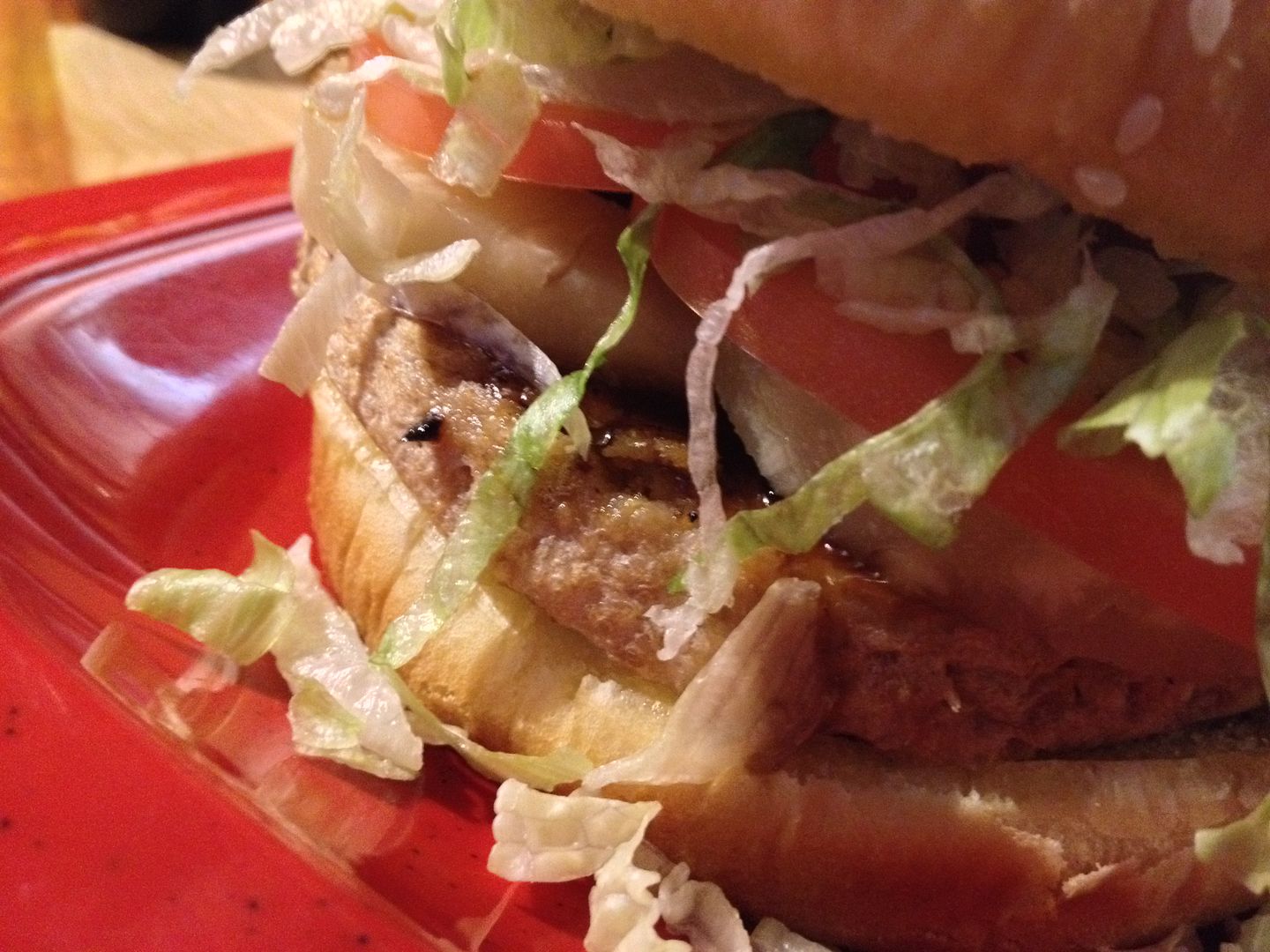 Banzai with BOCA patty
Keep It Simple
For those times when less is more. Choose from our fire-grilled beef, Gardenburger® or BOCA Original Vegan Burger patty with lettuce, tomatoes, pickles and onions on the side. Served with your choice of Bottomless Steak Fries® or Bottomless Freckled Fruit® Salad. (Mr Hatter chose the BOCA patty and Bottomless Steak Fries.)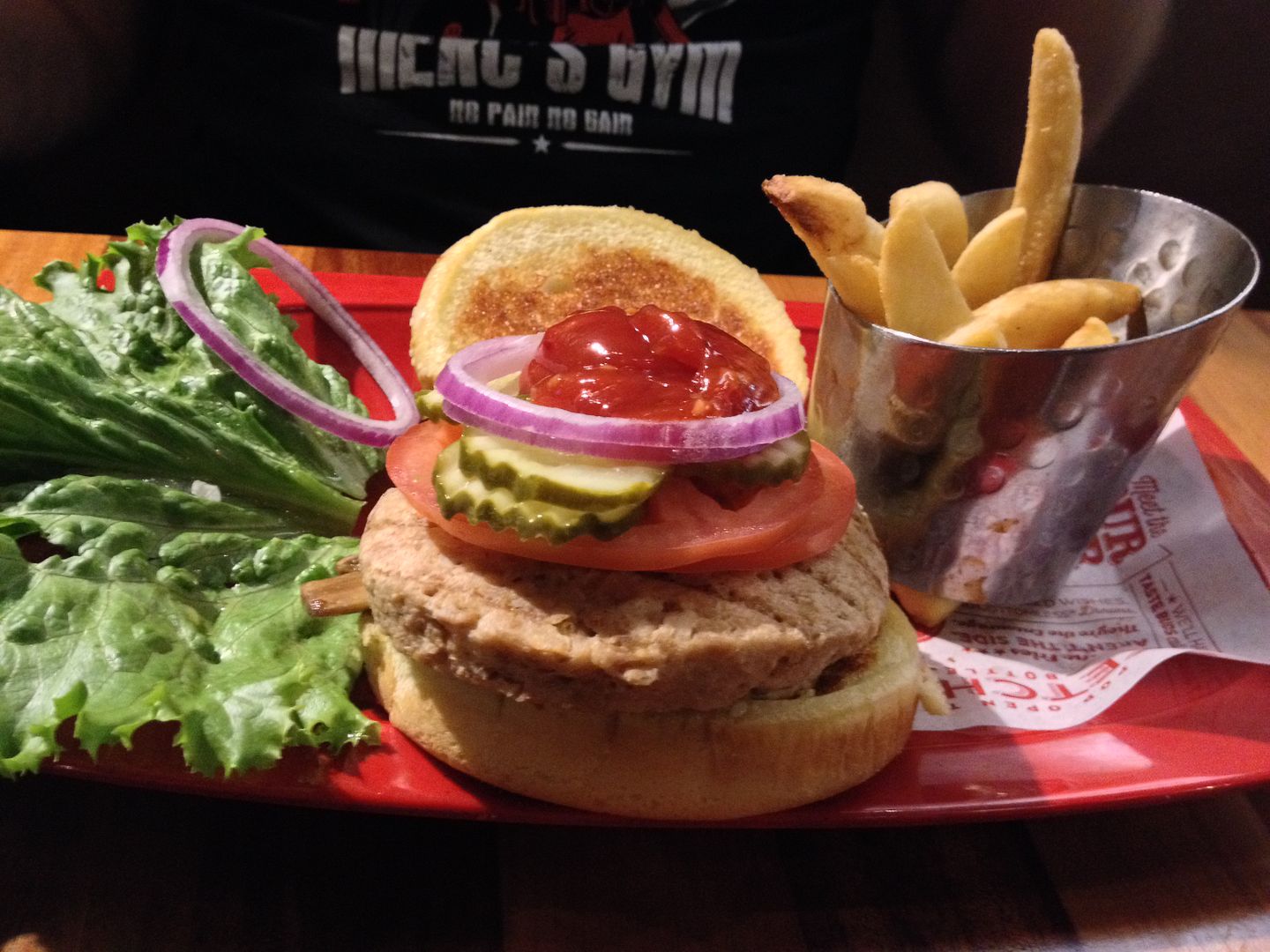 Keep It Simple with BOCA patty
Healthy Junk
We did buy more than just burgers from Healthy Junk, so I will be writing about the cafe in a separate post - but we both decided that this was our favourite burger of the holiday! The patty was huge and really tasty!
Guac Burger
This was a daily special - the description was "Chick Patty - Guac - Tomato & Onion". We added extra bacon.
The Cheesecake Factory
I actually had a salad from Cheesecake Factory (again, I will be talking about this in a separate post) but Mr Hatter tried the burger and was pretty impressed. He usually prefers his burgers to be of the fake-meat variety, so it must have been a good one!
Veggie Burger
A Delicious "Burger" Made with Brown Rice, Farro, Mushrooms, Black Beans and Onion. Served on a Toasted Wheat Brioche Bun with Melted Fontina Cheese, Lettuce, Tomato, Pickles and Mayo. (Mr Hatter had this with no cheese, no mayo but didn't realise at the time that the bun was brioche - I'm pretty sure it didn't state on the menu when we were there.)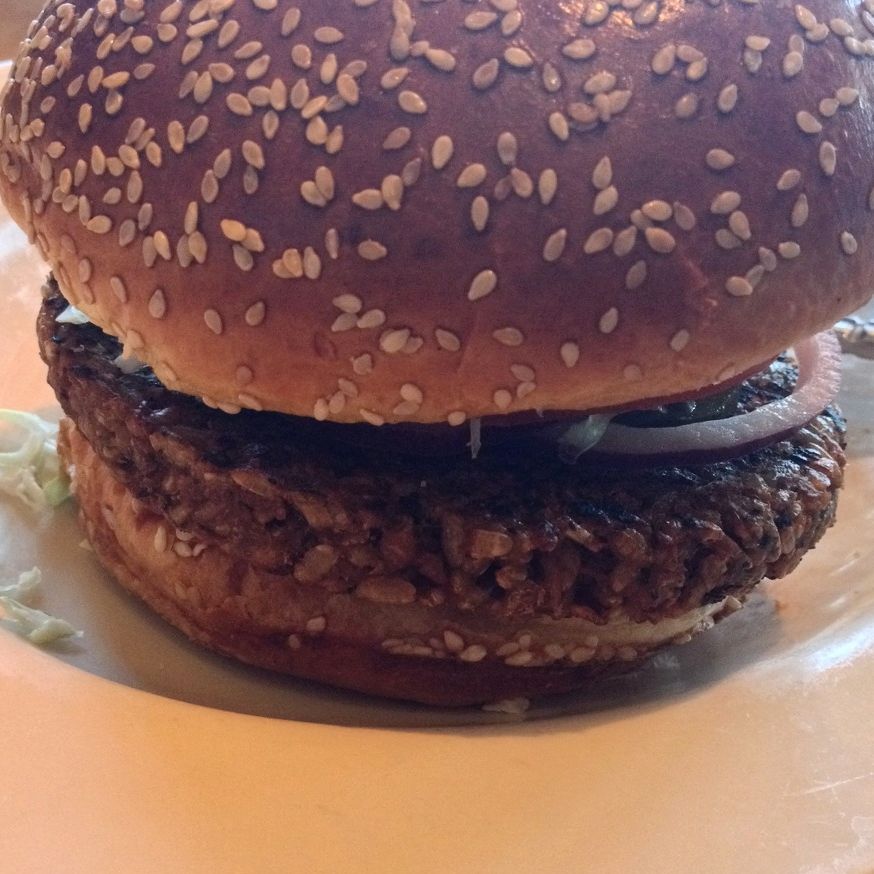 Veggie Burger
Carnation Cafe
I already talked about our meal at
Carnation Cafe in Disneyland
, but I wanted to include it here as well because it was a burger!
Chef's Vegan Burger
House-made Bean and Vegetable Patty, Tomatoes, Lettuce, Pickled Red Onions, and Vegan Chipotle-Mayonnaise on a Wheat Roll with your choice of fresh Fruit or Seasoned French Fries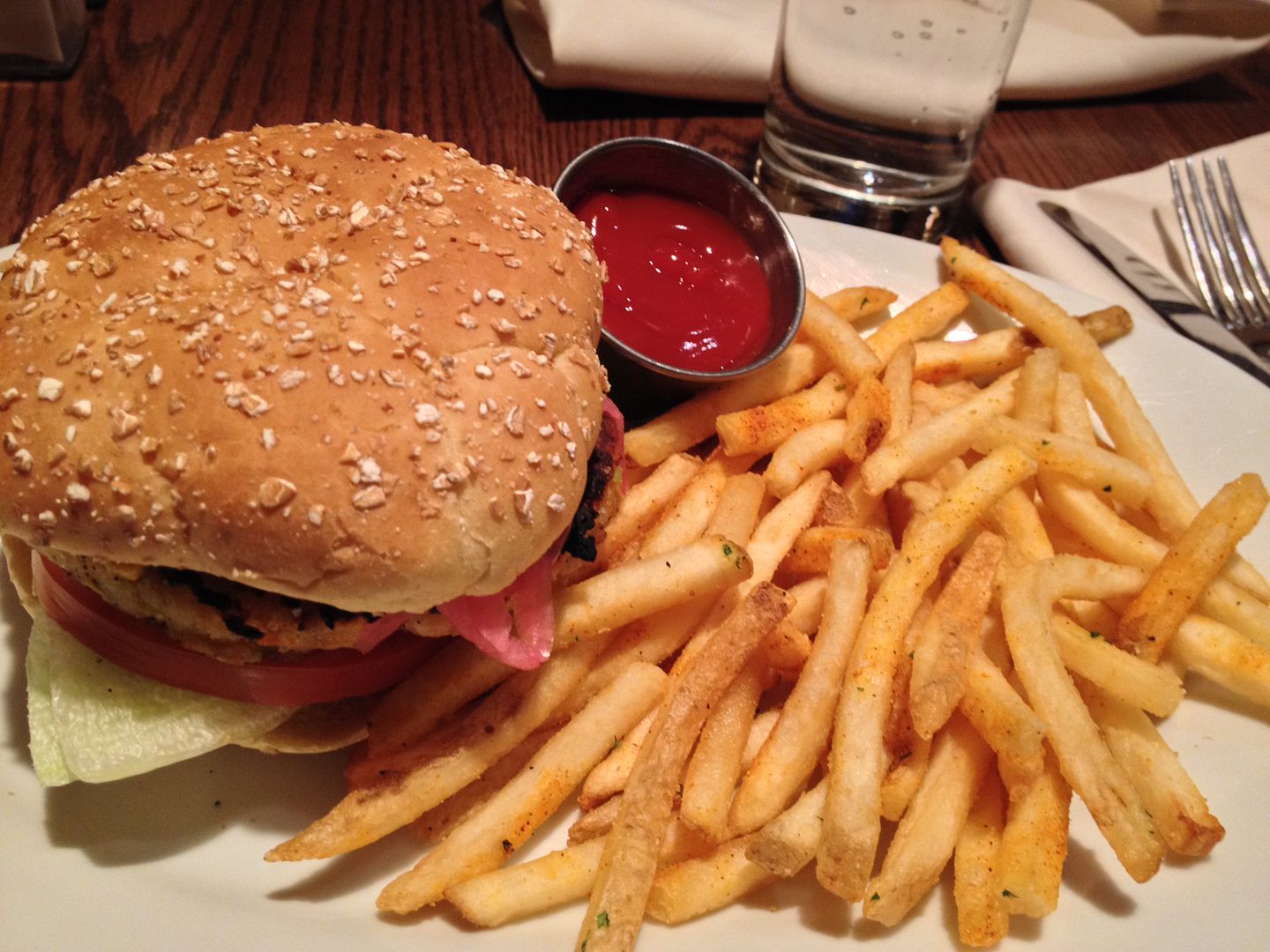 Chef's Vegan Burger