Downtown Disney is the area full of shops and cafes nestled between the two Disney parks in Anaheim. You can go into Downtown Disney without needing to buy a ticket for Disneyland - you just have to have your bag searched if you're crossing past the Disney park entrances.
We spent a lot of time in Downtown Disney and it was freakin' awesome. It's a great place to people watch, and as most of our buses around the area left from just outside, we often popped in here to get breakfast or coffee (or non-coffee for me) on our way to somewhere else. There's also a nice big Disney shop to stock up on merch without having to carry it around the park.
Our favourite food place here was definitely
Jamba Juice
. We had a lot of Jamba Juice. By my reckoning, we visited Jamba Juice on at least five different days during our stay.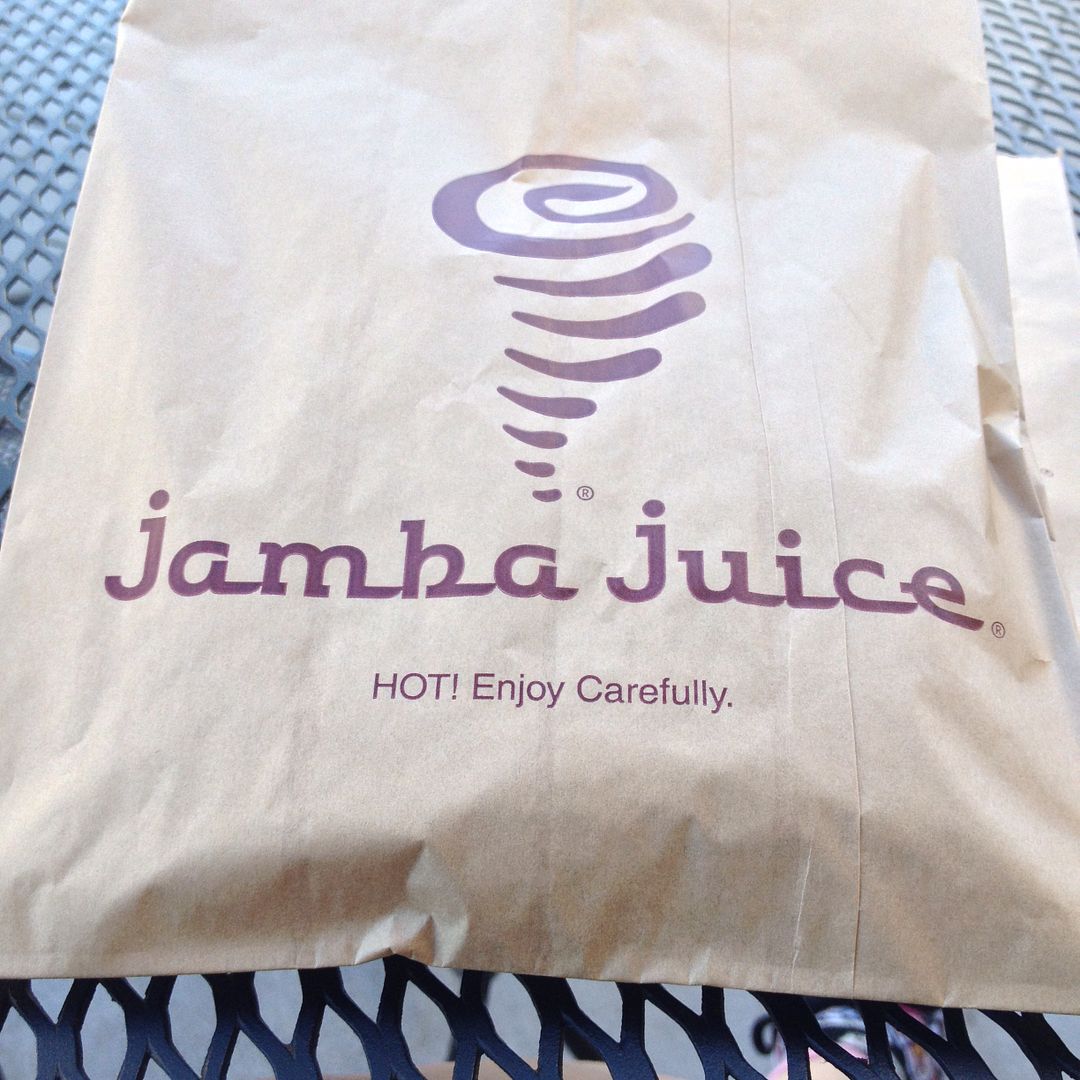 Both mine and Mr Hatter's favourite Jamba Juice smoothie was the "Pumpkin Almond Milk Smoothie". We also tried the PB&J but the Pumpkin was definitely the winner. Also, these smoothies are ginormous!
Another favourite was the "Apple Cinnamon Pretzel". In my opinion, the texture was more like a bagel but it was appley and cinnamony and delicious!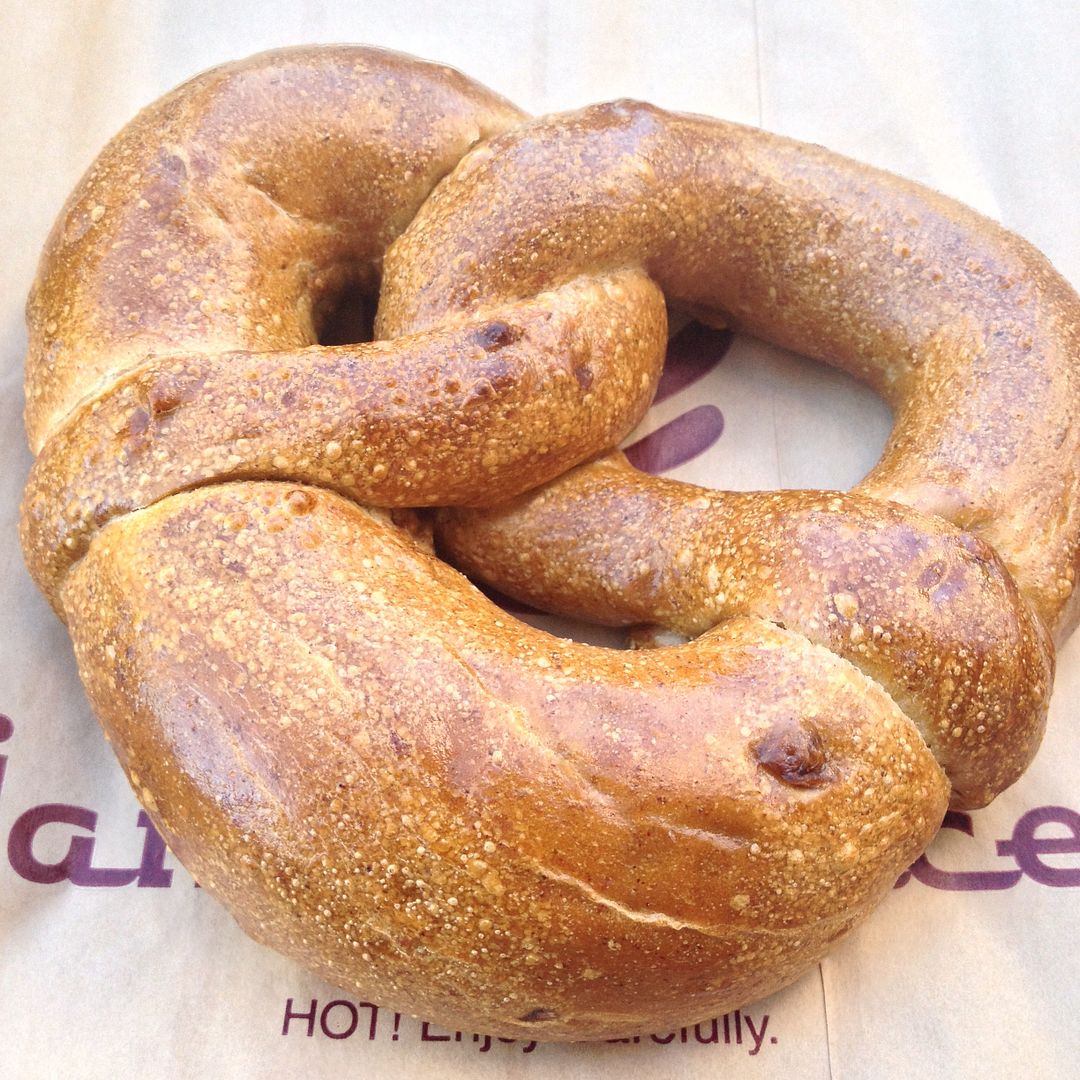 I did try the oatmeal one day, and though it was tasty, I think I'd stick to the less hot options next time, as it warmed me up quite a bit eating oatmeal in the sun! I ordered mine with fresh strawberries and the apple cinnamon topping, as I had read online that this was vegan. Unfortunately it turned out (when I saw a sign in the shop the next day) that the apple cinnamon topping actually contained milk. I've decided to include the photo anyway, as it's the only time I bought the oatmeal and you can at least see the portion size.
We did try one other place in Downtown Disney for breakfast -
Wetzel's Pretzels
. Now, Wetzel's Pretzels are usually brushed with melted butter before being cooked, but my research had informed me that you can ask them to cook you a special one with no butter if you don't mind waiting ten minutes. We did this, and though they didn't seem to understand what we wanted at first we did eventually get what we'd asked for. (We also listened to them saying "Welcome to Wetzel's" in unison each time a new customer walked into the shop. It was bad enough listening for ten minutes, I feel bad for the staff who have to say it!) The pretzel itself was fine, if a little bland. I would stick to Jamba Juice in the future, or on Disney Park days get a Mickey pretzel inside as they are fantastic.