We flew out from Heathrow, so decided to travel down the day before to avoid as much travel stress as possible. Naturally, I did some research around the area that our hotel was in to see what we could rustle up for tea.
Luckily, we were a ten minute bus ride away from
Super Singh's
! Super Singh's is a 100% vegetarian and egg-free take-away, offering pizzas, burgers, wraps, etc. They do still sell cheese, so just make them aware that you don't want any when ordering. They offered to replace the cheese on any pizza with an extra topping at no charge!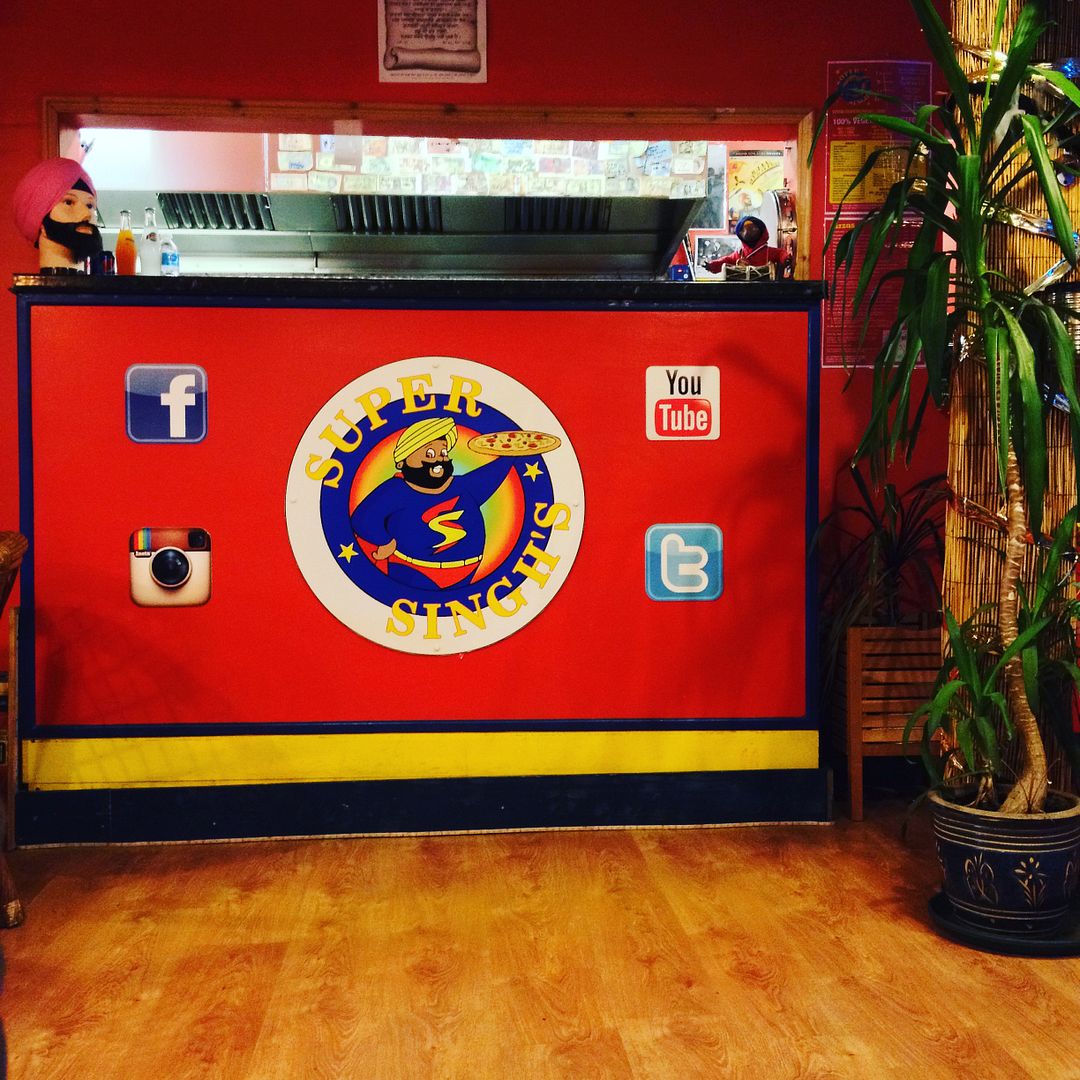 We ordered a huge 14" Meatless Feast pizza to share - what a whopping pizza this was!
Meatless Feast
-
Veggie sausage, veggie chicken, fried tofu, paneer, veggie kofta, onion & jalapeno (We ordered with no paneer. They had some trial vegan cheese in when we were there, which they asked if we would like to try - of course we said yes!)
This pizza was fantastic. The fake meats they used were really good, and the cheese was tasty.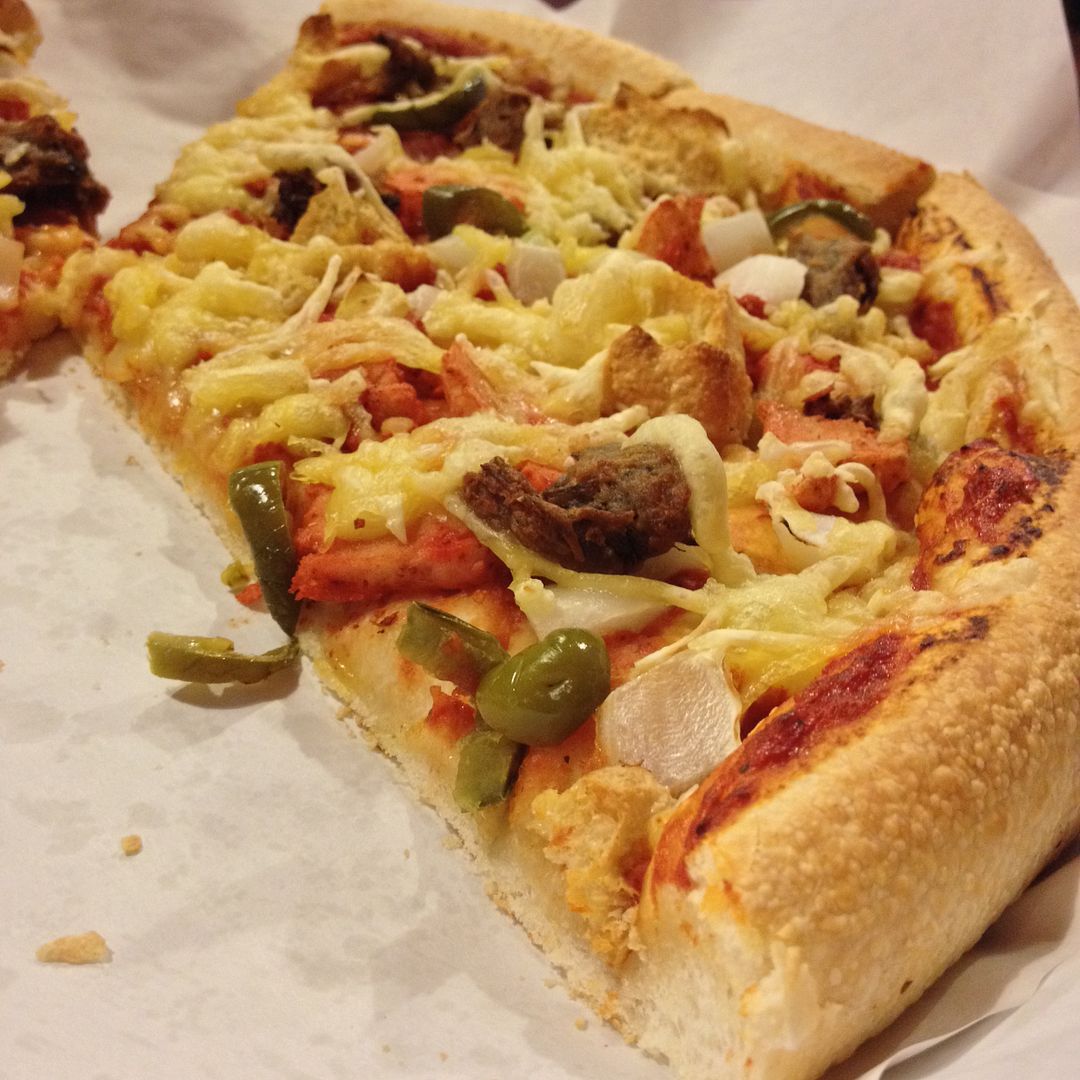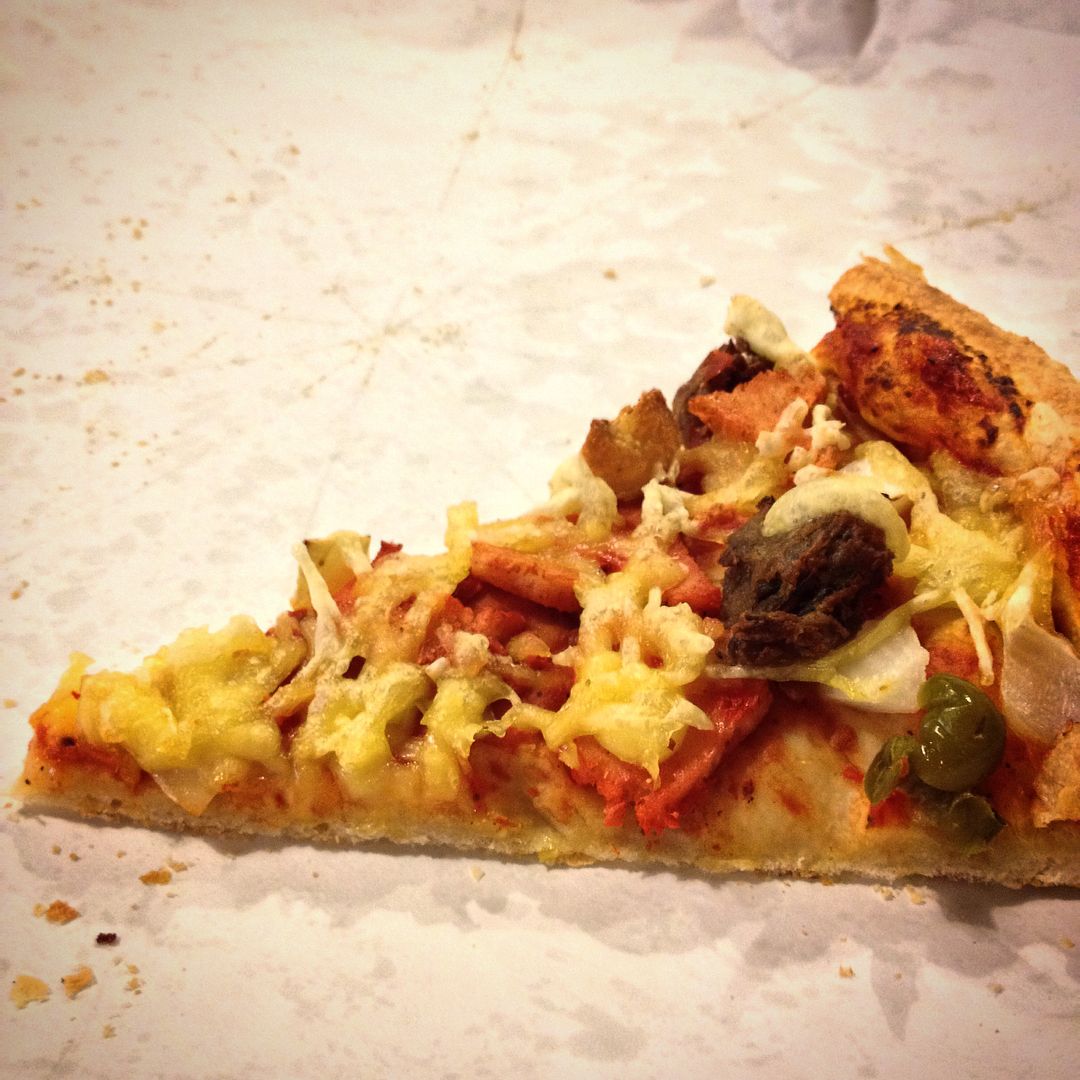 We also ordered a side of Masala Fries - again, very tasty!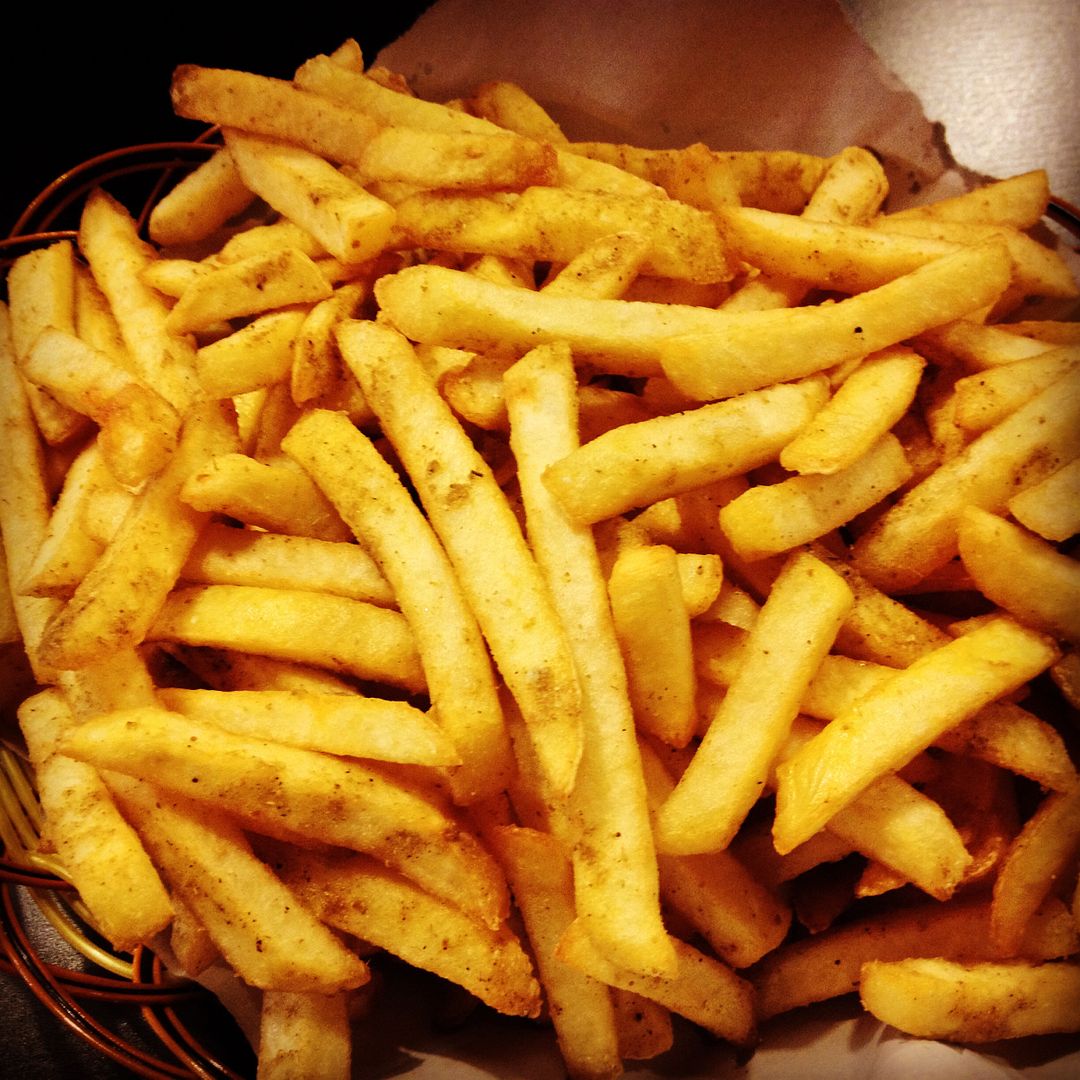 When we arrived at the airport, we found a few vegan offerings - mainly in the way of sandwiches: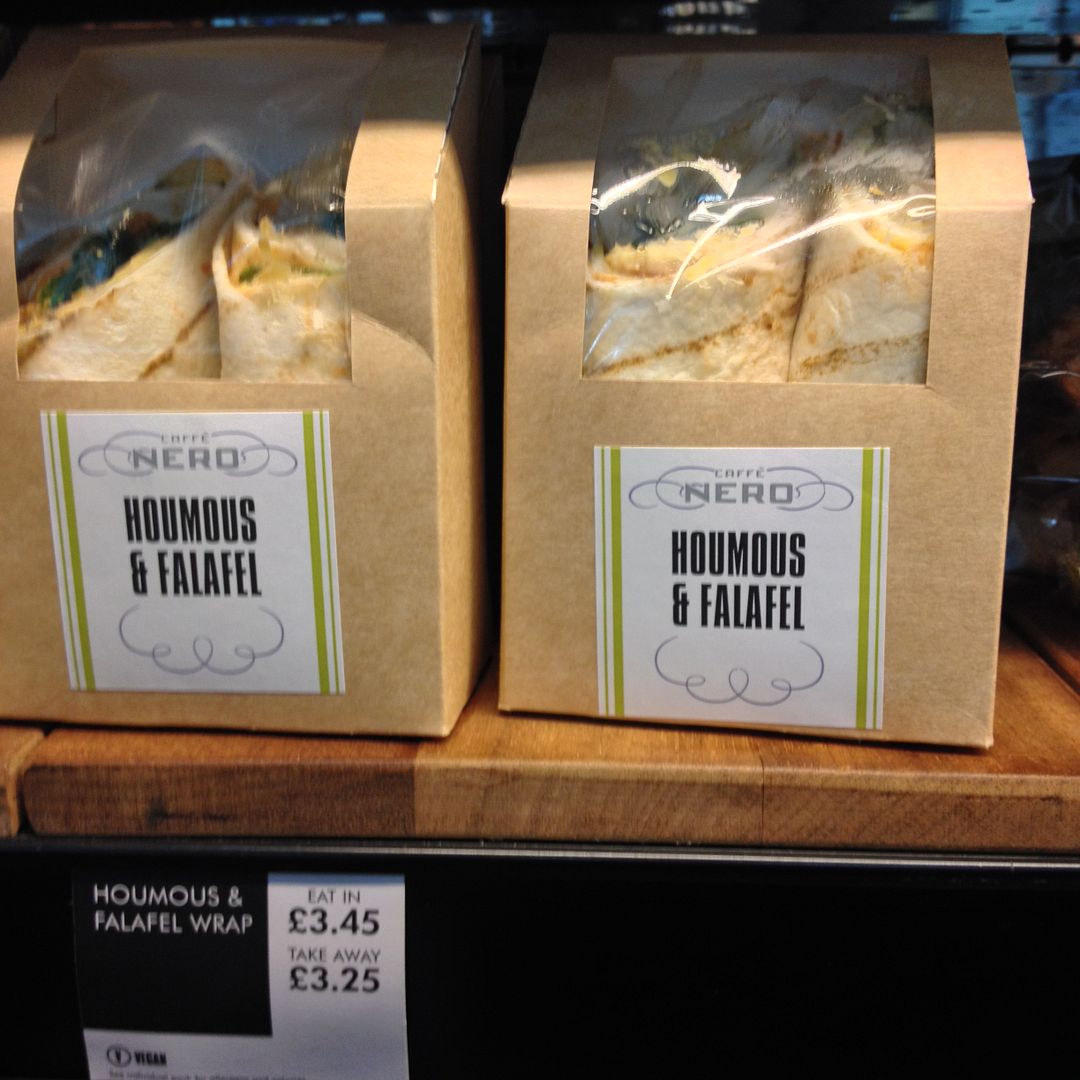 Our flight was wight British Airways, and we were provided two main meals as it was a long flight. Fairly soon after the flight set off, the stewards walked around offering snacks - but even though we had booked a vegan meal, there were no vegan snacks on offer.
The first meal was a veg and mushroom cous cous dish, which was okay. In fact, most of the tray was "okay" - which I think is pretty standard for aeroplane food. The exception was the herbed bread roll, which was very tasty!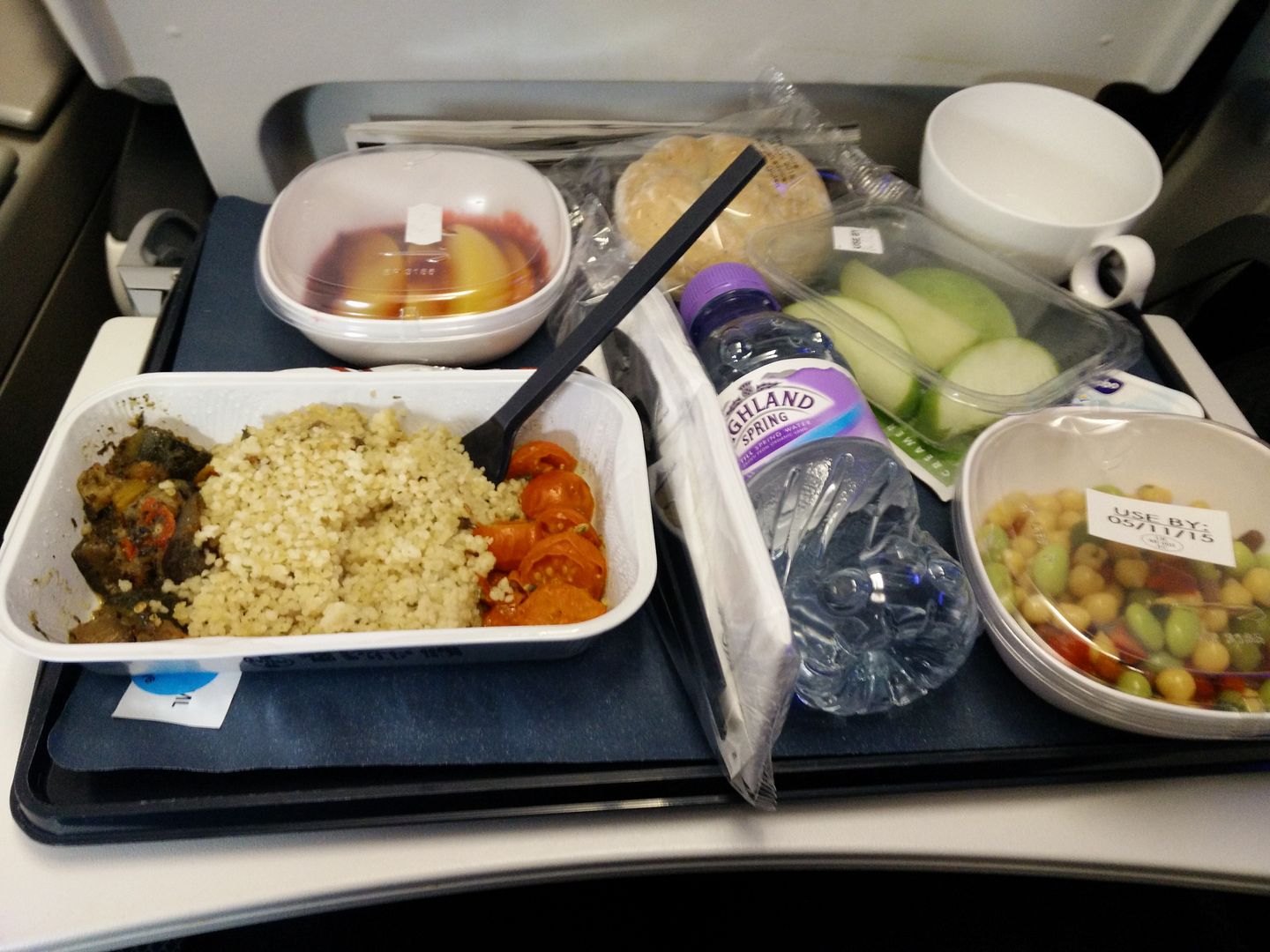 Then came a second round of snacks, where all the passengers received a whole box of snackable goodies, including cake and crackers. Again, nothing was vegan. I spoke to one of the stewards as we were a little disgruntled to have paid the same as everyone else but not received the same service. The lady I spoke to was lovely, and she let me go through to the back and choose a few snacks from what was presumably the snack pile for the staff. This is what we ended up with, which I was quite happy with: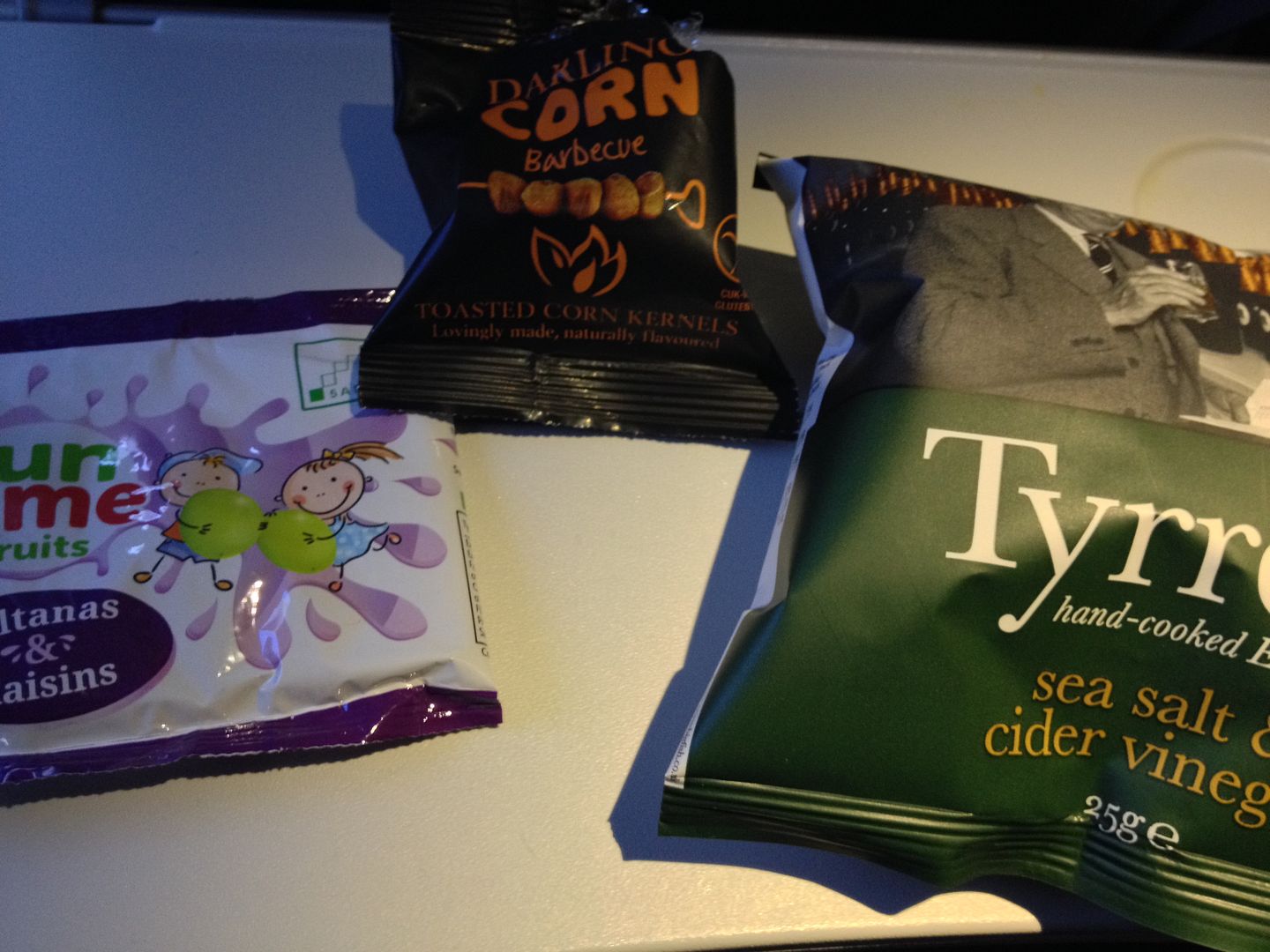 Our second main meal was Chinese Bean Curd, which took me by surprise! Again, the meal itself was okay - but I was impressed that we got tofu on the plane. The water in a foil sealed tub freaked me out a bit, but as they hadn't brought much water around during the flight, I guzzled it down.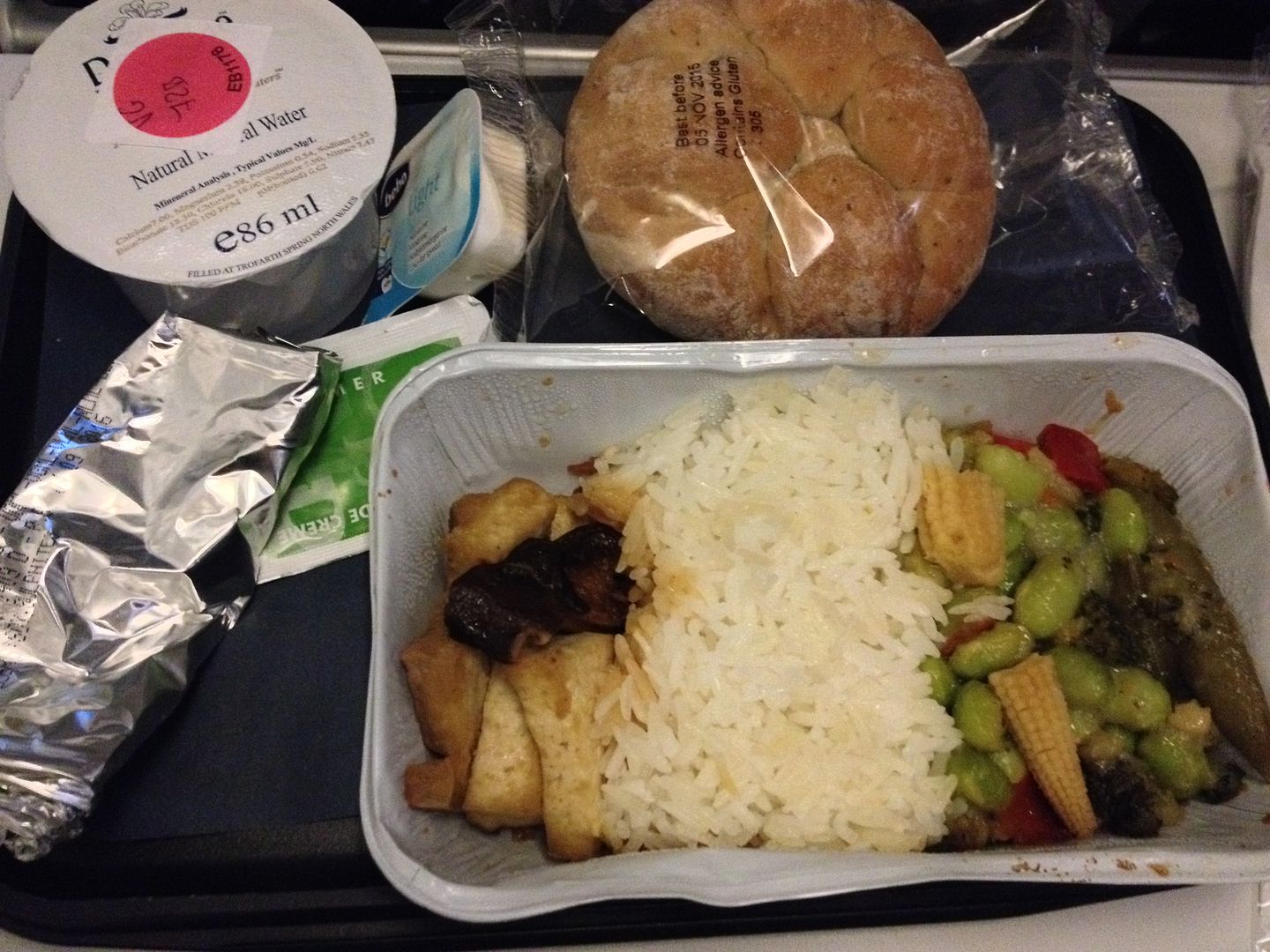 And finally, after a long time travelling, we arrived at our hotel in Anaheim and went to sleep. We woke up to this view the next morning, ready to begin our adventures!