I briefly wrote about
Zizzi
back in
June
, the first time we tried their vegan menu. They have since expanded the vegan menu, and are also offering
2-for-1 on all vegan mains
as part of
Veganuary
! (Sun-Thur, until the end of January.)
Zizzi introduced their vegan range of pizzas including a vegan cheese! I think the addition of the vegan cheese is great. It's lovely and creamy - but don't expect it to mimic dairy cheese. It's not stringy or particularly cheese-like, but I love the creamy element that it adds to the pizza.
Some of the vegan options are stated on the main menu, but be sure to ask for the vegan menu as otherwise you will miss out on some! (For example, the gorgeous dessert calzone is only stated on the main menu in it's non-vegan form.) You can view their menu
here
and filter by clicking "Vegan" on the left hand side.
If you only try one thing, you NEED to try the dessert calzone.
And now, on to the food...
*NOTE - We have not yet tried all the vegan options but I'll show you those we have. We went to Zizzi yesterday, and I was really hoping to try the vegan lentil ragu but they had run out! So I got a huge pizza instead!*
Starters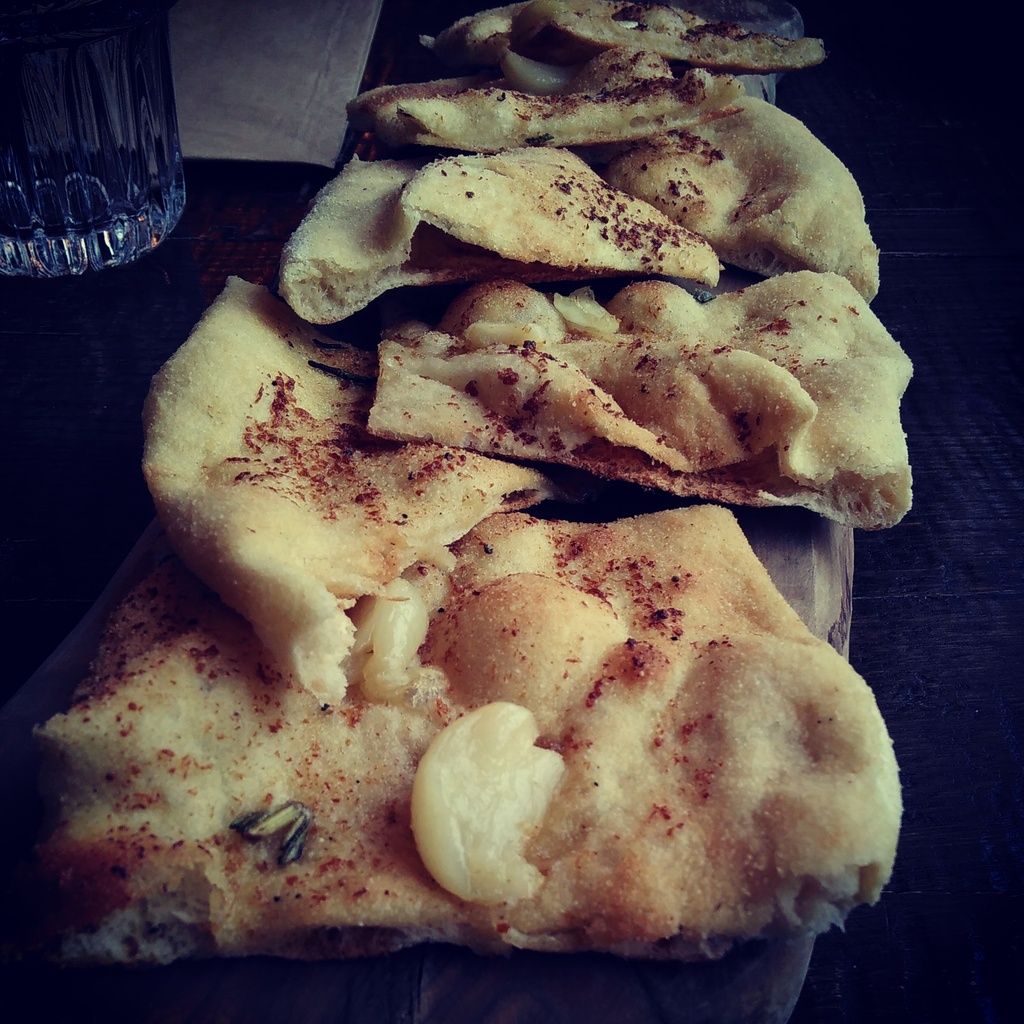 VEGAN/NON DAIRY GARLIC BREAD
VEGAN/NON DAIRY GARLIC BREAD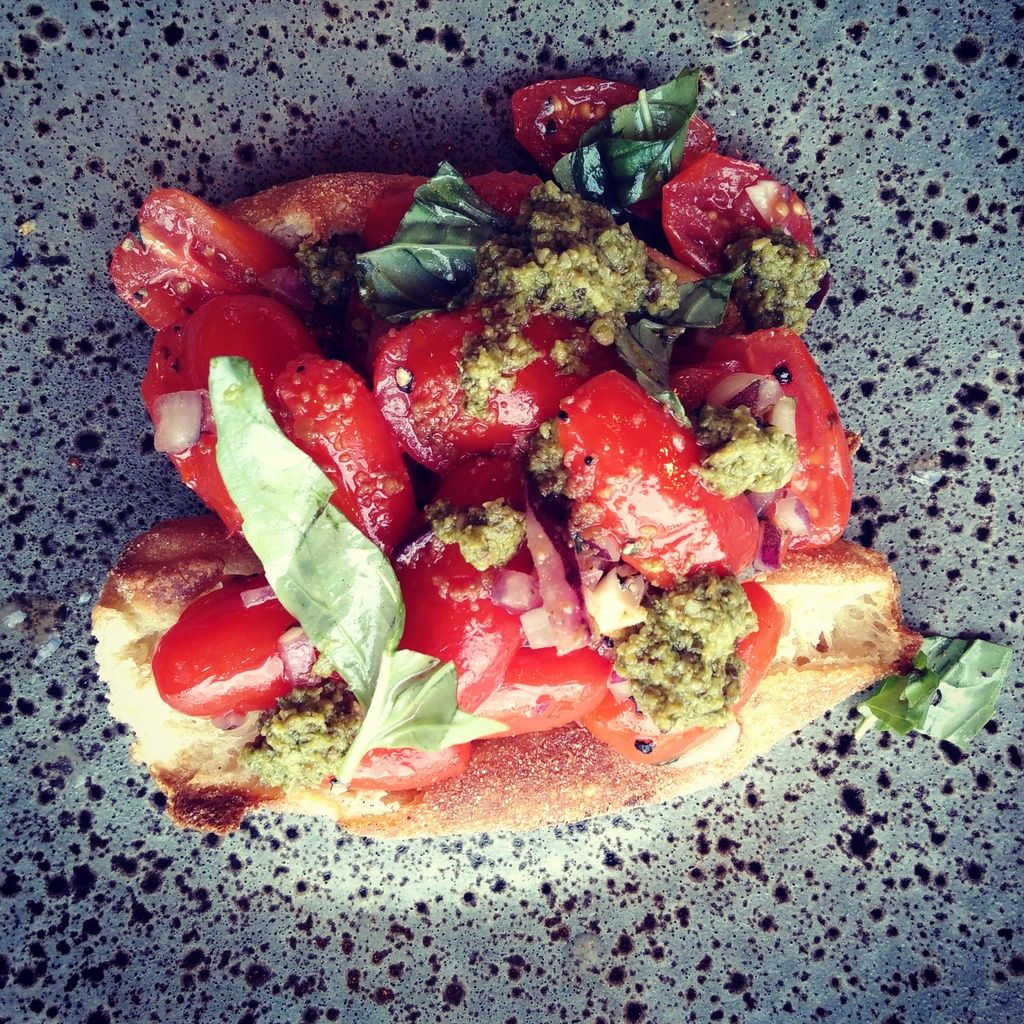 VEGAN/NON DAIRY BRUSCHETTA
Pizzas
VEGAN/NON DAIRY MARGHERITA CLASSIC PIZZA
The Rustica pizzas (below) are absolutely huge!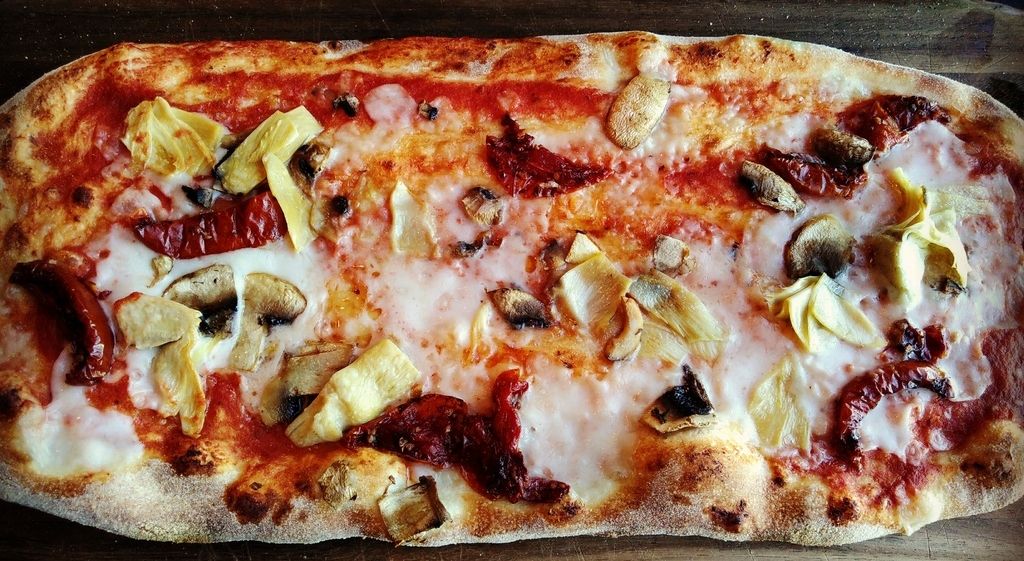 VEGAN/NON DAIRY RUSTICA MARGHERITA WITH 3 TOPPINGS
Desserts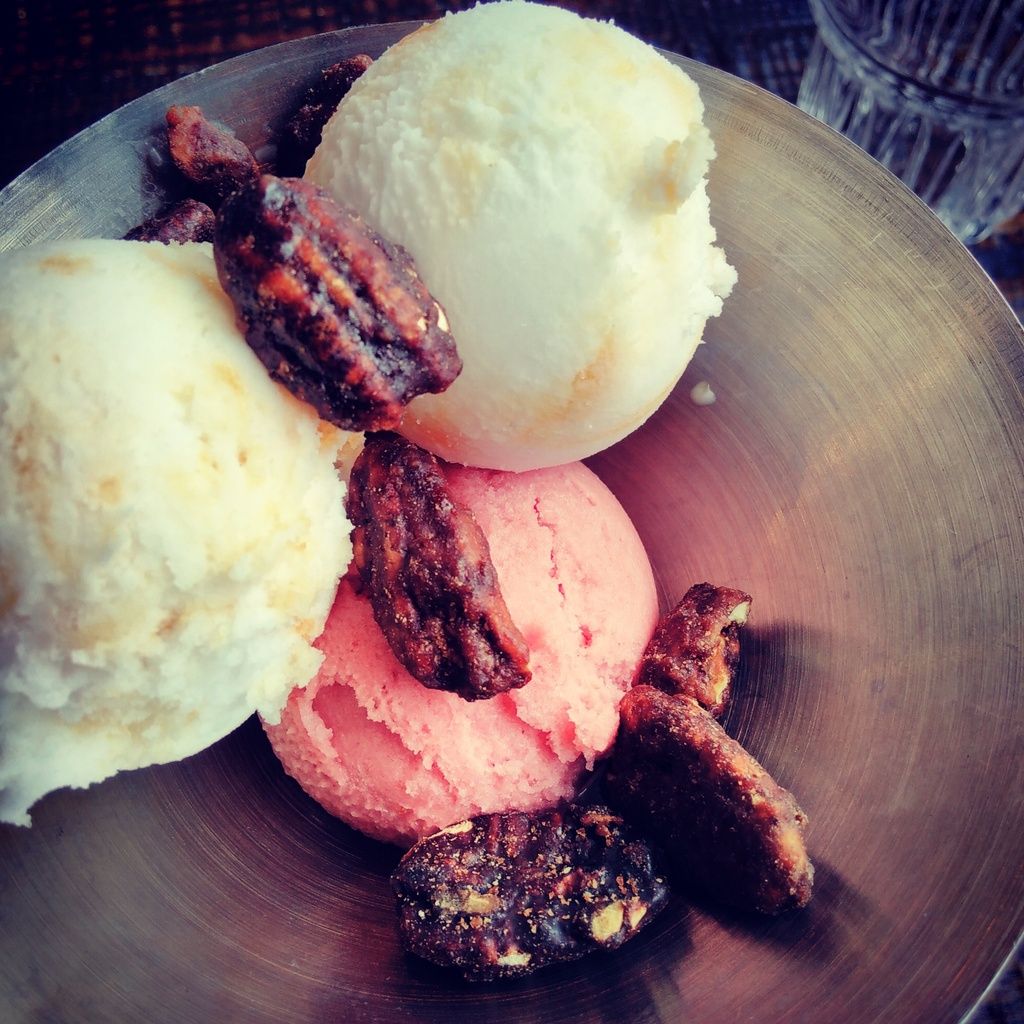 3 SCOOPS OF GELATO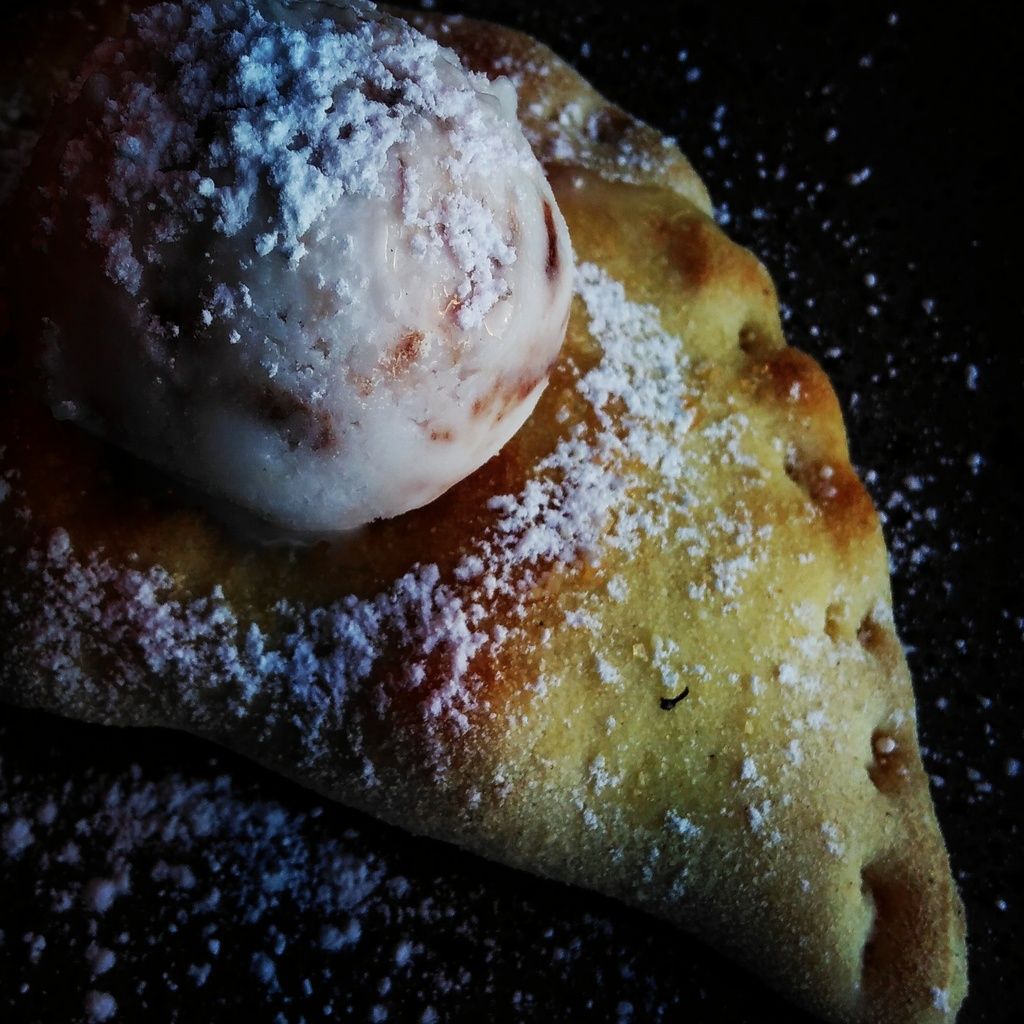 VEGAN/NON DAIRY DESSERT CALZONE