I have found some fantastic vegan food at
Trinity Kitchen
, what with their ever-rotating list of traders plus permanent vegan-friendly Fixtures
Rola Wala
and
Pho
. My most recent discovery at the Kitchen was
Truly Crumptious
, who were there November-December last year. They hand-make their own crumpets (all vegan) and add a range of standard to fancy toppings (not all vegan).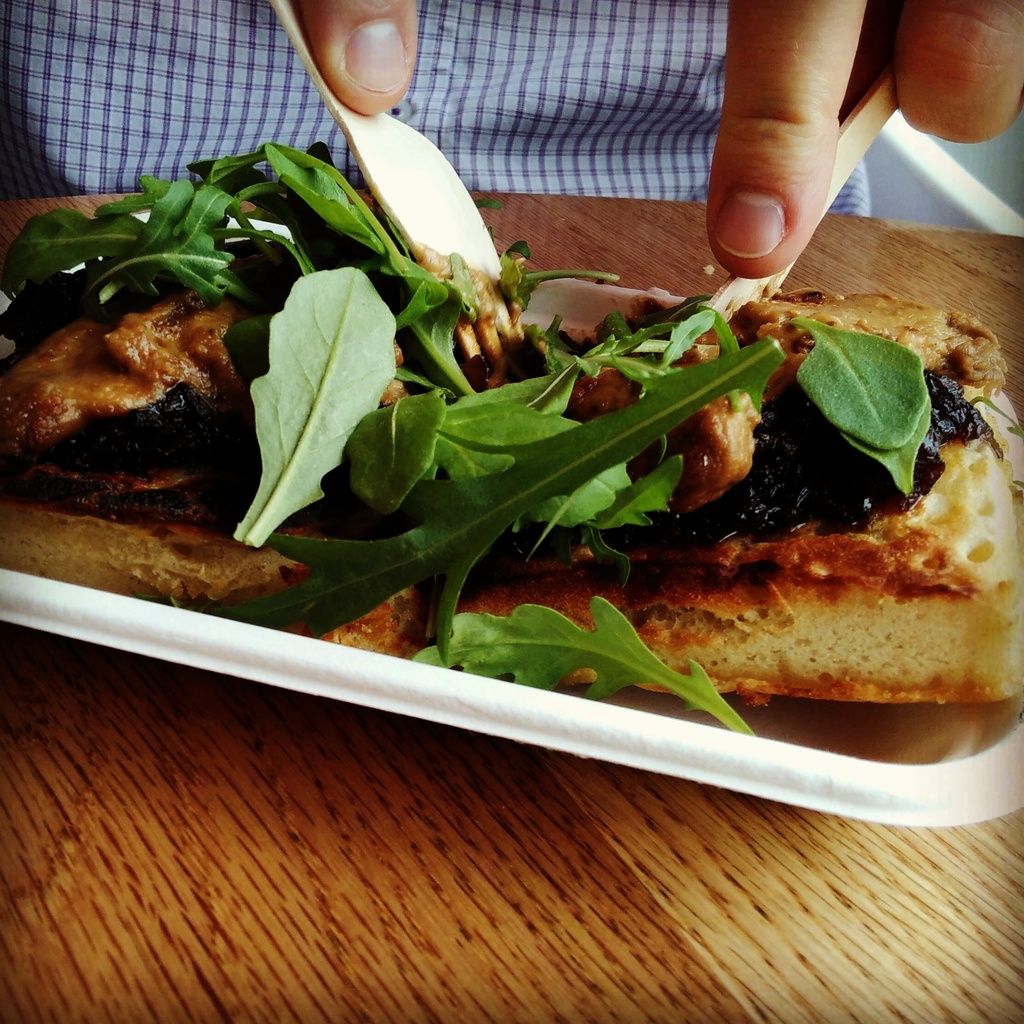 Caramelised Onion Chutney with Mushroom Pate
I was lucky enough to go a couple of times and try a few combinations. Note that the blackboard may not list all the vegan options - we spoke to the woman about the vegan toppings and she gave us loads of options!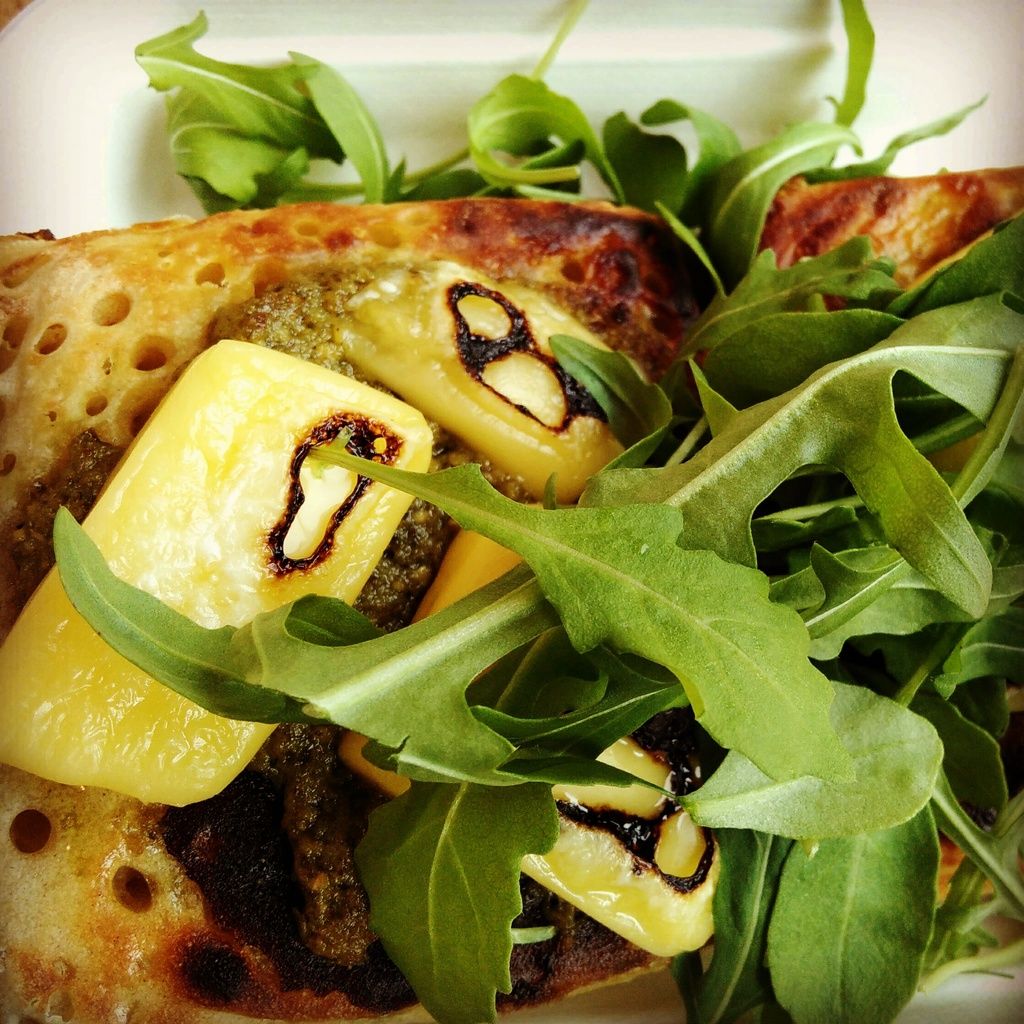 Vegan Pesto with Vegan Cheese
It looks like Truly Crumptious visit a lot of festivals, so keep your eye out for them next time you're at one! They are well worth a try.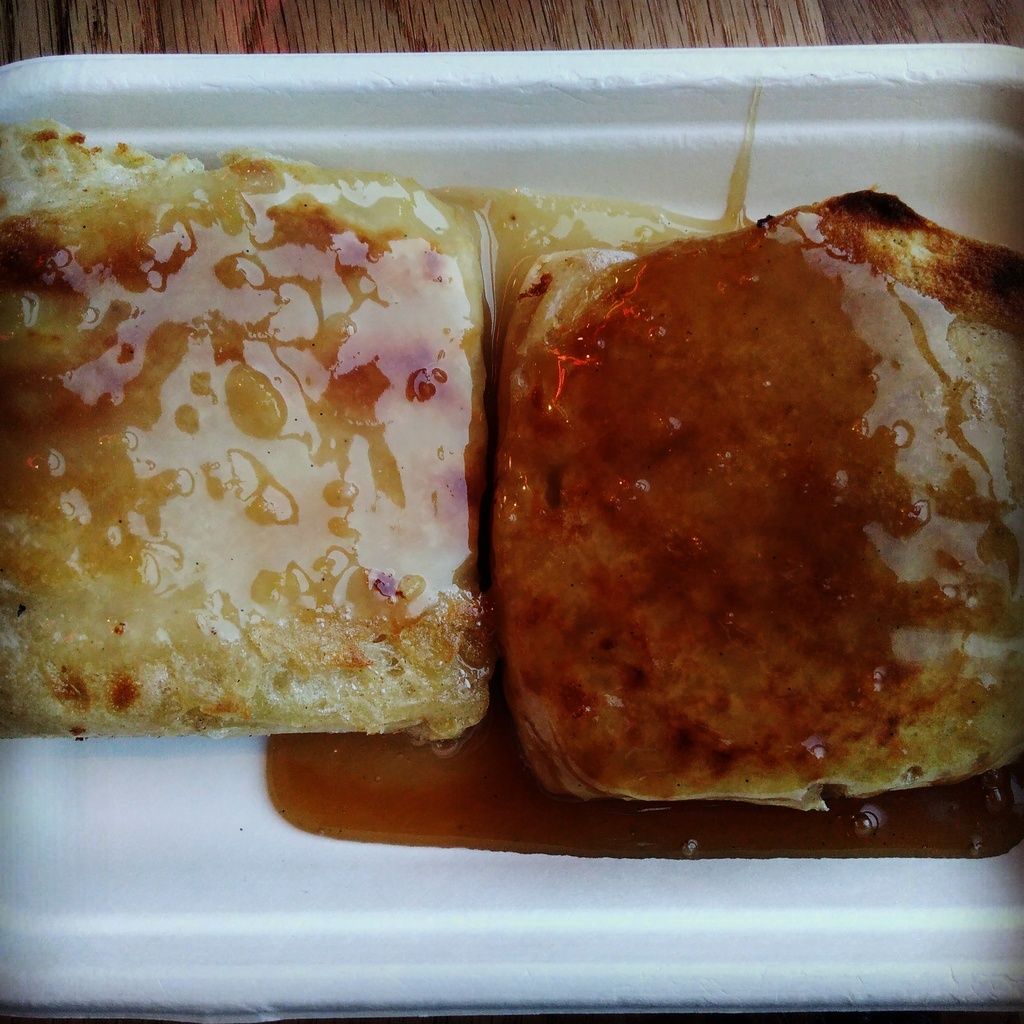 Lemon Curd (left) / Salted Caramel (right)
I really enjoyed all the flavours I tasted, and was really hoping to go back for the chocolate orange one (sounds sooo yummy!) but work got hectic, and I didn't have time! Hopefully they'll come back and I can try it then!