We discovered lots of lovely food in February - have you tried any of these yet?
SUPERMARKET FINDS
Quorn Fish Fingers
These were very convincing! I wasn't a huge fish fan in my pre-vegan days but Mr Hatter really enjoyed them. I thought they were okay, but I probably wouldn't go out of my way to find them again. I think they're great if you're looking for a fish finger substitute though!
Good 4 U Super Bites
I spotted these in ASDA when doing the weekly shop and thought they were worth trying. They were quite nice, but I would probably stick the Nakd Nibbles in the future.
Co-op Spicy BBQ Lentil Ridges
These were really tasty, I would definitely buy them again if we lived near a co op! They are also very clearly labelled as vegan, which is always a bonus.
Sainsbury's Free From Macaroni Cheese
Sainsbury's have been doing really well with labelling the vegan items in their new Free From range. We've tried the lasagne and enjoyed it, so when I spotted this in our local store I thought we may as well give it a go! You are meant to microwave it (whereas the lasagne also has an oven option) and we don't have a microwave, so we split a tray between us and cooked it onto some baked potatoes! I also threw some pizza-esque sauce underneath to round out the flavours. It was yummy! We had bought two trays, intending to have one each, so with the other one we tipped it out into a pan to heat up and had mac 'n' cheese burgers! I'm not sure I'd be bothered about buying this again to have on its own but it was great as an addition to the meals we had.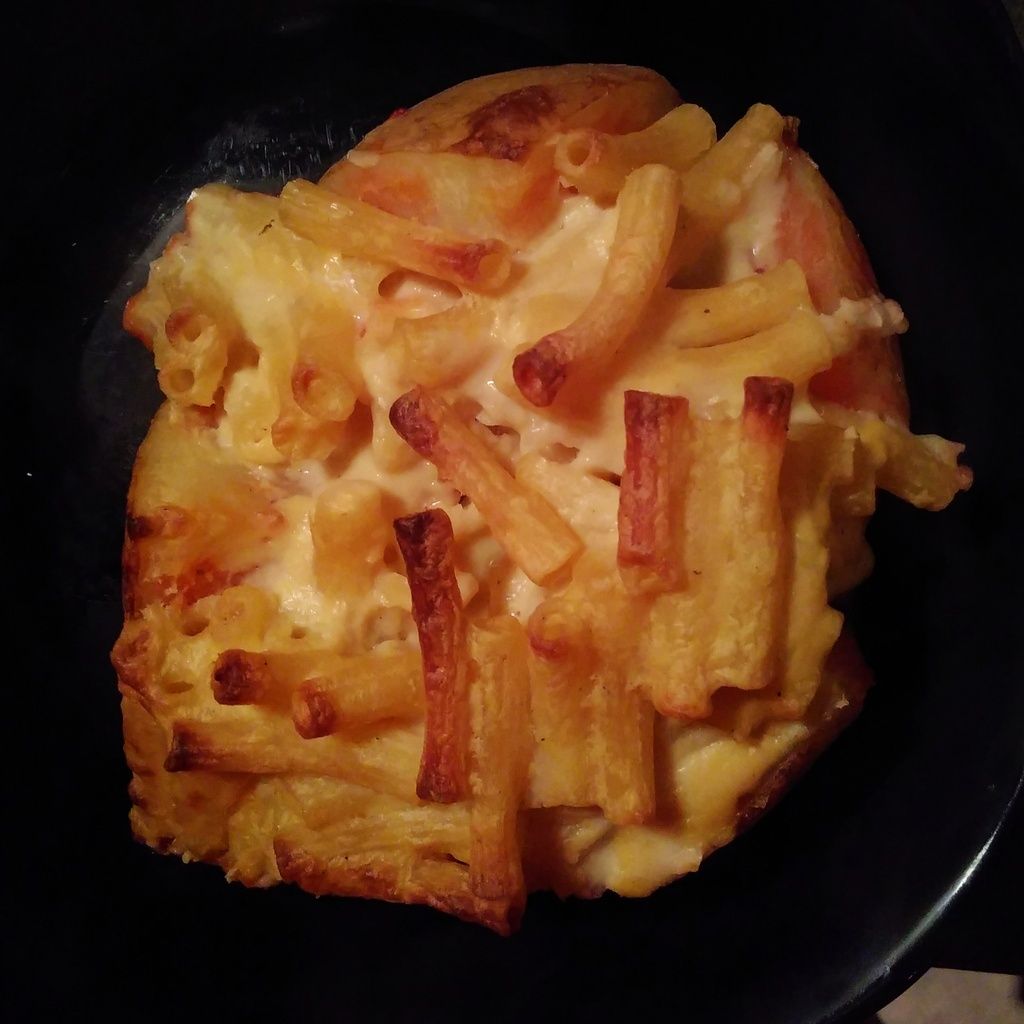 Mac 'n' Cheese Pizza Potato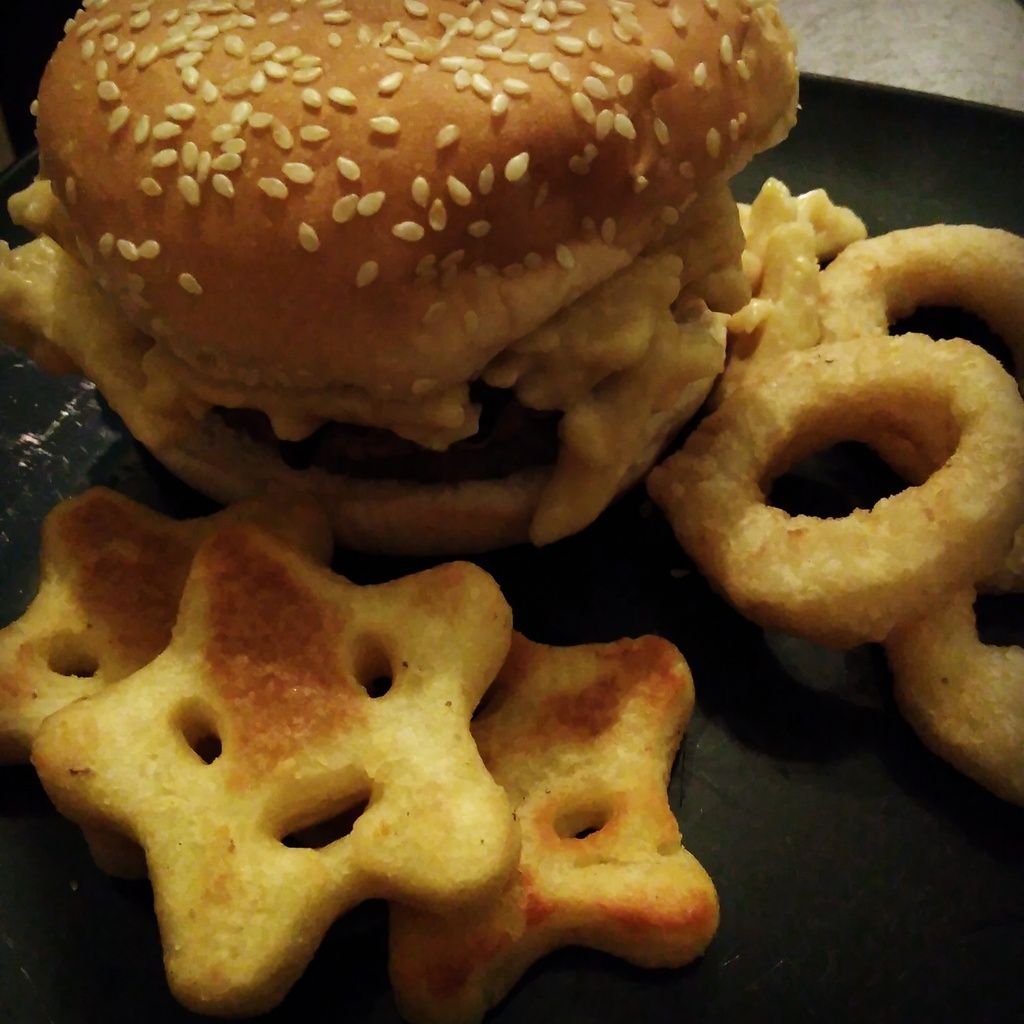 Mac 'n' Cheese Burger
EATING OUT
Pret A Manger, Leeds
I had to grab breakfast on the way to work one day this month, and this dairy free bircher muesli from Pret really hit the spot!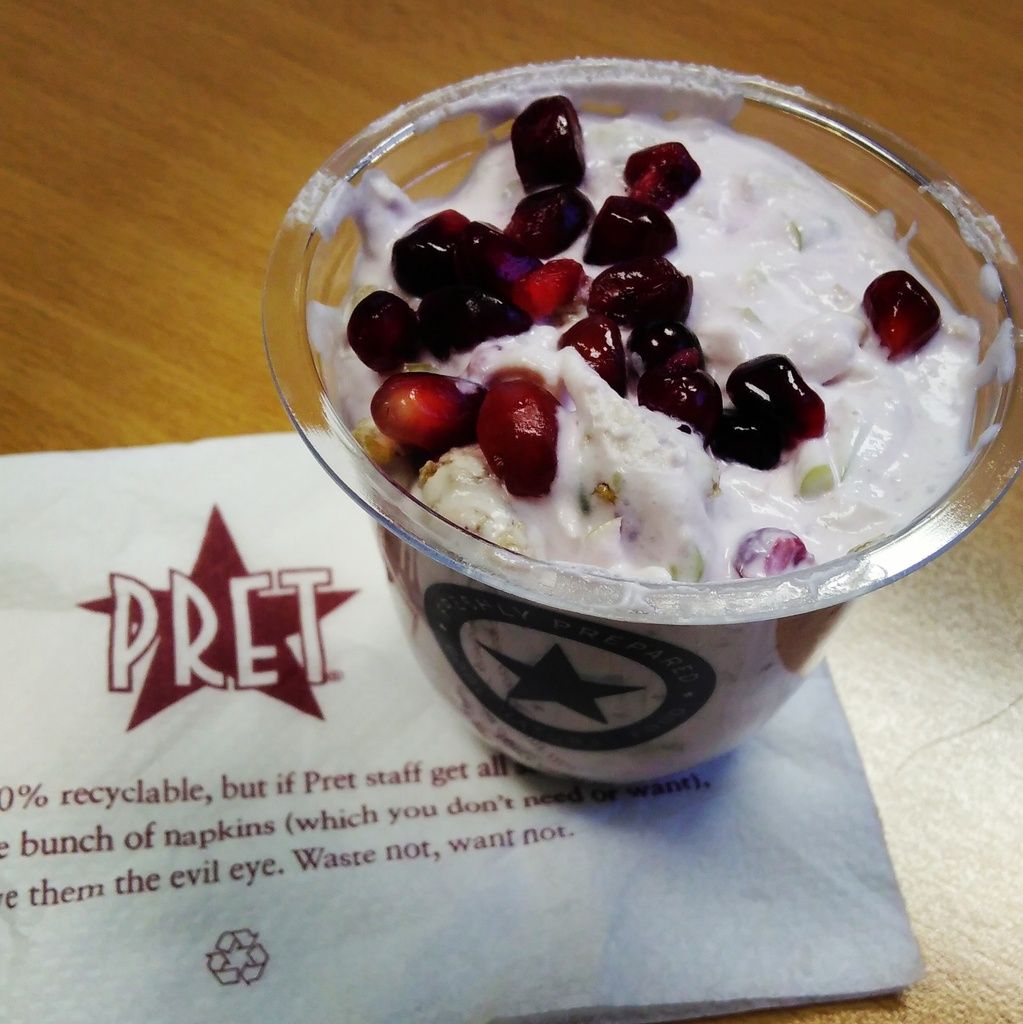 Dairy Free Bircher Muesli
V Rev, Manchester
We had such a great time at
V Rev last month
, we thought we'd have a "date day" and go over to Manchester for another round of vegan food. It was as good as expected - and they now have the option to upgrade your fries for loaded fries!! We were a little disappointed with last month's cakes but this time around they were much better. We both picked the donut, and they were huge! Super fluffy and tasty!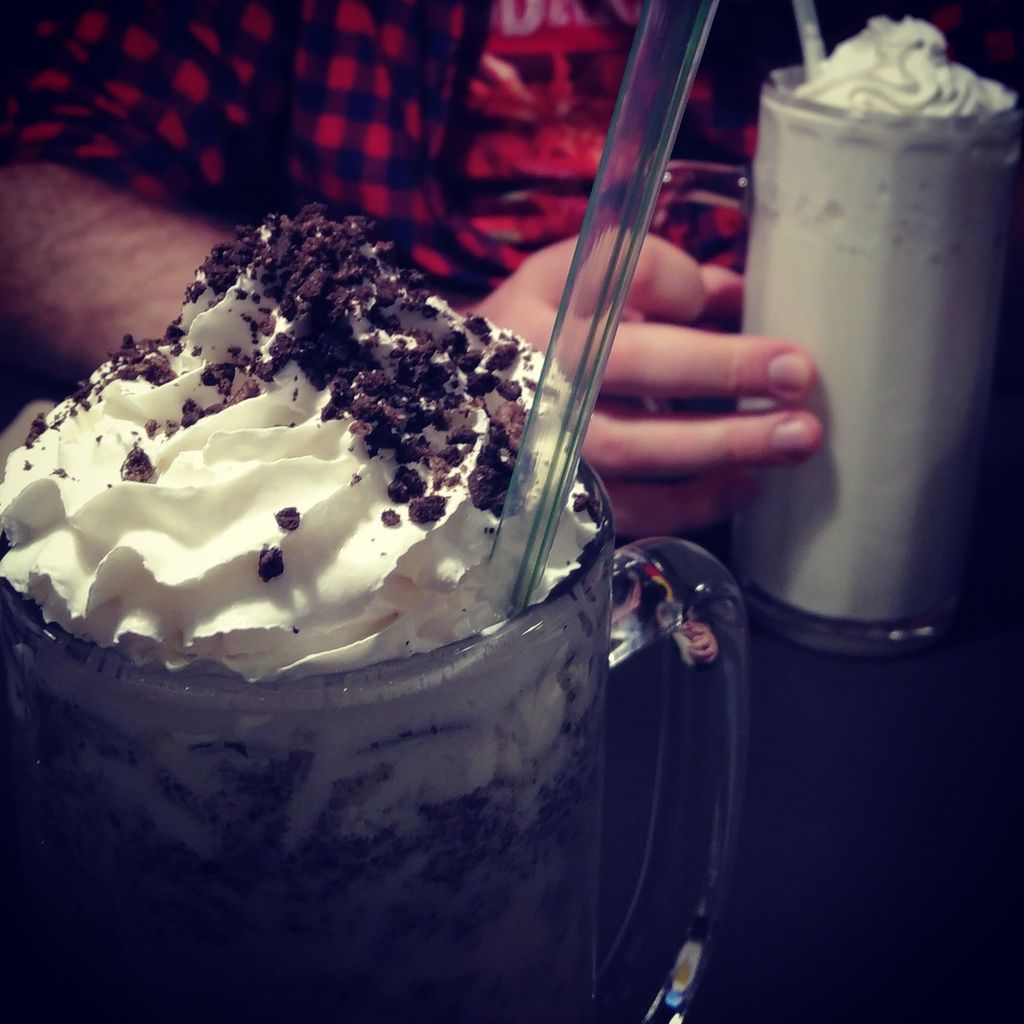 Milkshakes! Cookies 'n' Creem in the front and Vanilla in the back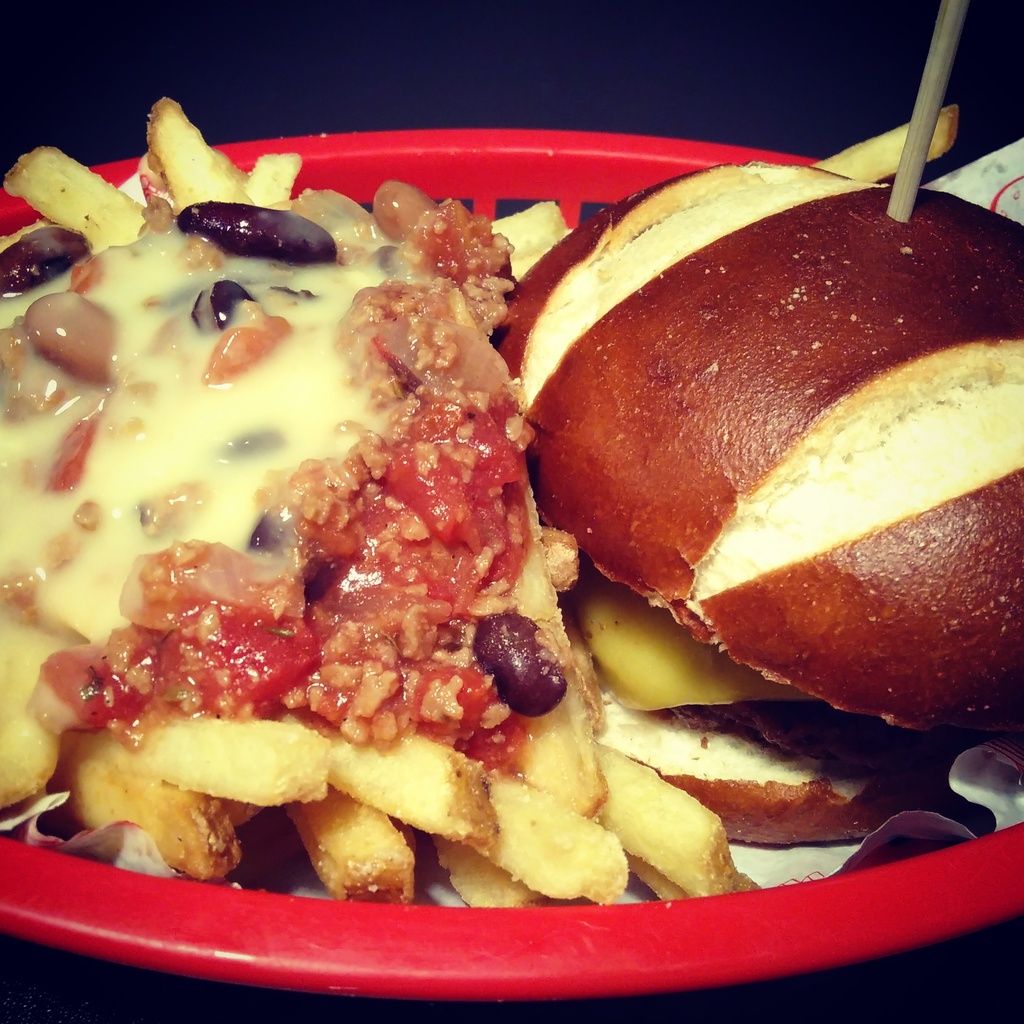 Pizza My Heart burger with upgraded loaded Chilli Cheez fries
Buffalo The Vampire Slayer burger with upgraded loaded Pizza fries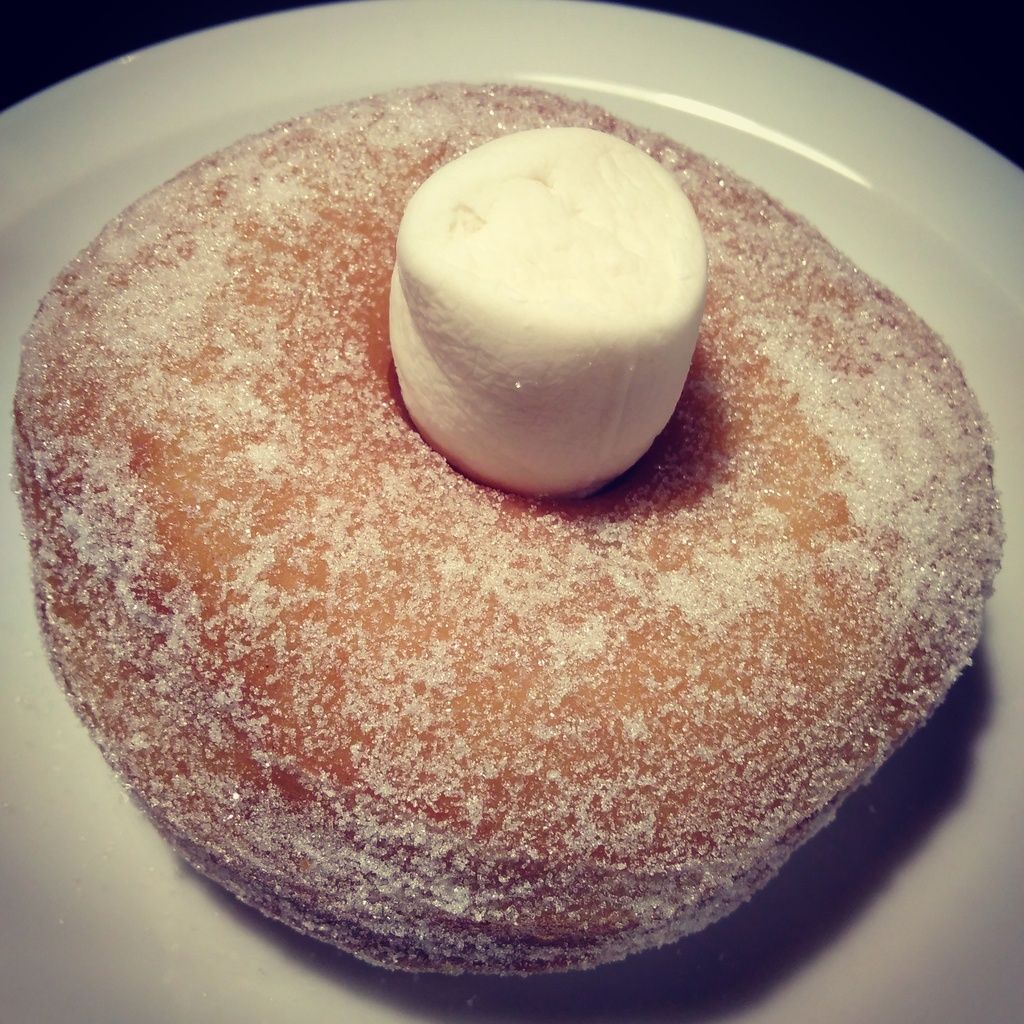 Marshmallow Donut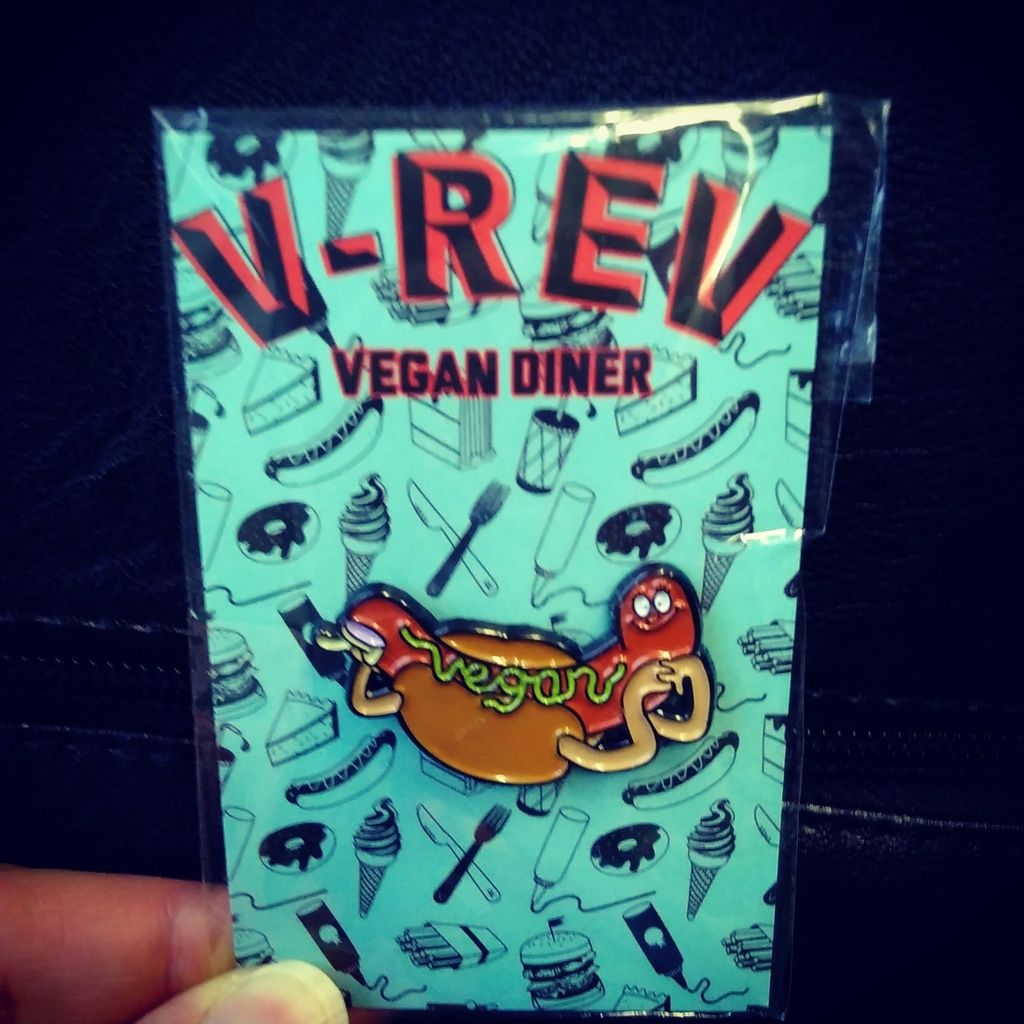 I also picked up this sassy pin!
The Allotment, Leeds Trinity Kitchen
Leeds Trinity Kitchen had tons of vegan options on this rotation - it's great! I still haven't got around to trying everything yet... I have tried a couple of things from The Allotment though and they have both been super tasty. If you order a burger, just make sure you let them know that you want it vegan as they will use a separate fryer (the standard one is used for the halloumi fries!)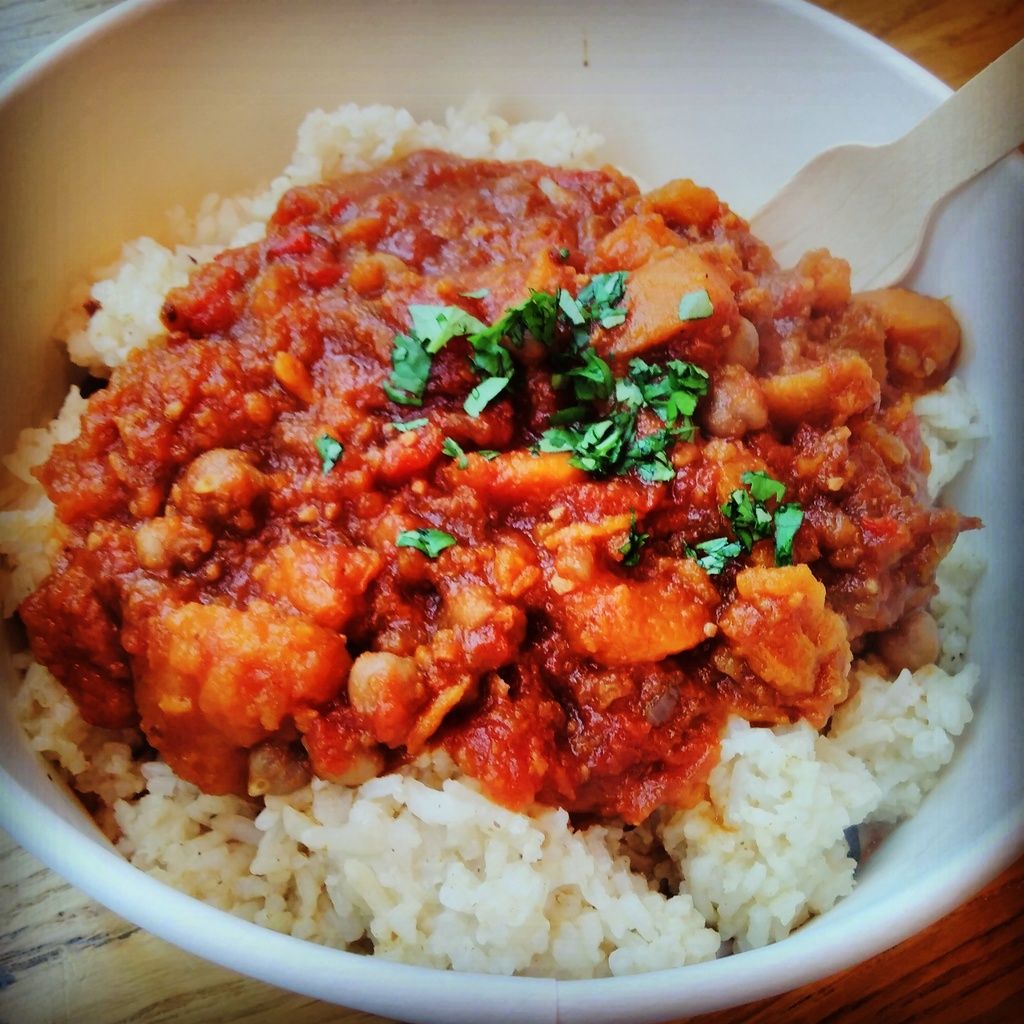 Earth Strong Stew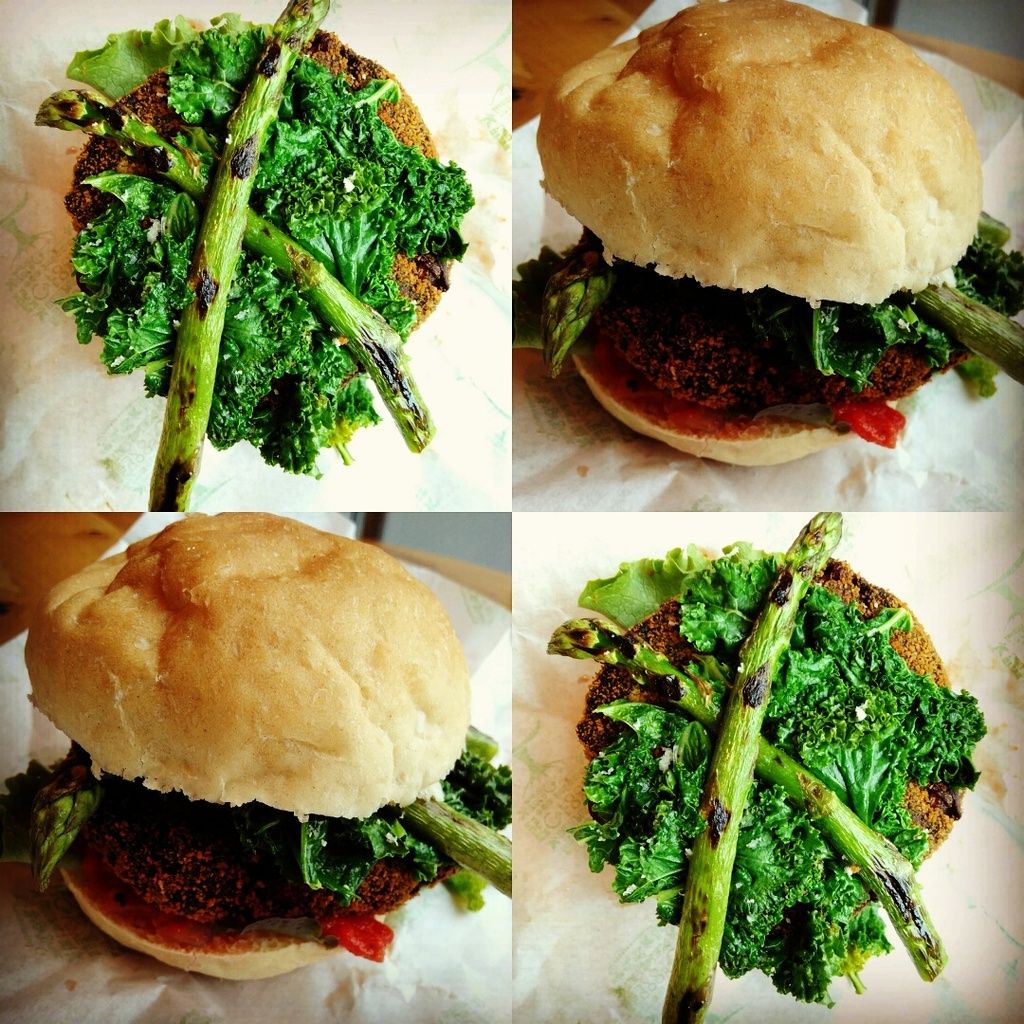 Allotment Burger
Nelly's Barn, Leeds Trinity Kitchen
This vendor advertises "West Country Street Food", so I was surprised to see a vegan section on their menu! Mr Hatter and I both ordered the Almighty Vegan Burger, and boy was it huge! I think it was a quarter pound burger, topped with chorizo, roasted pepper, and salad. I think the meat substitutes were the VBites ones - which was a little disappointing given the price - but it was a great junk food treat!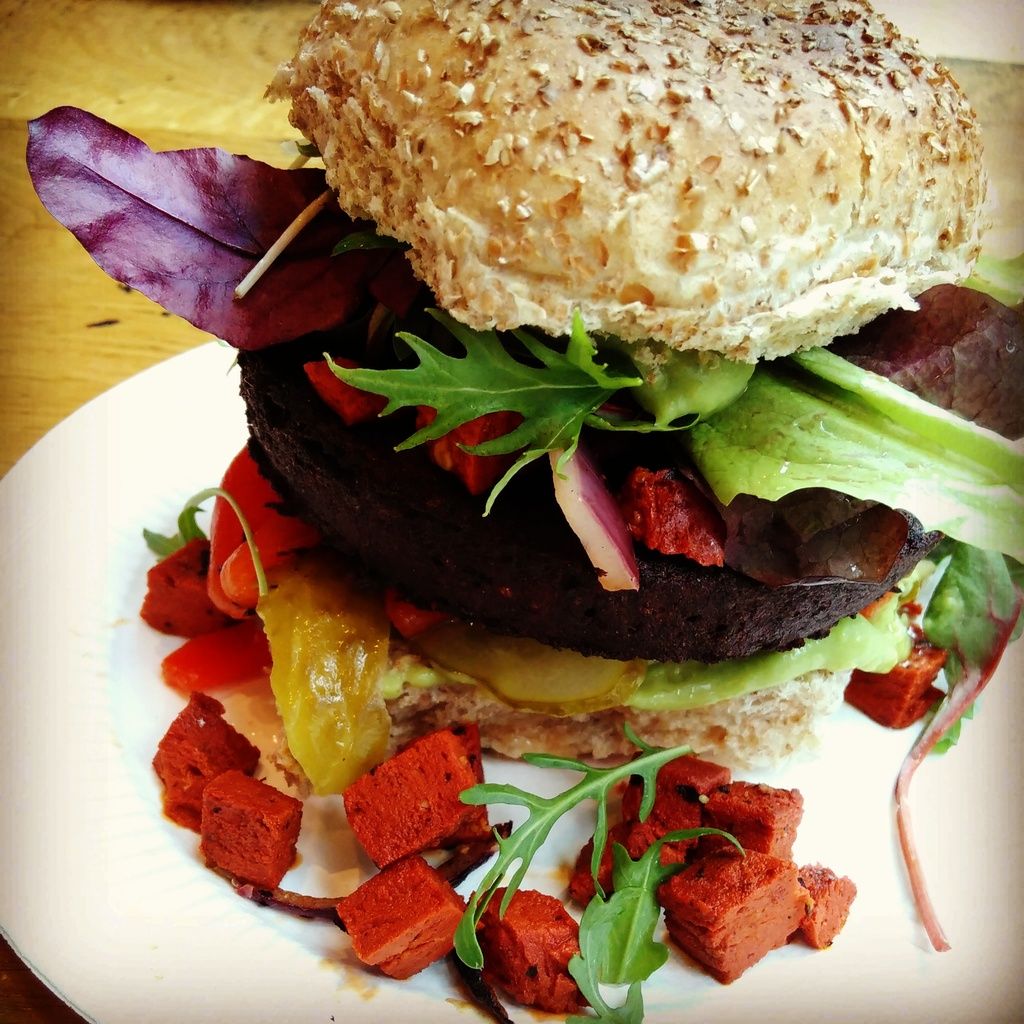 The Almighty Vegan Burger
Global Tribe Cafe, Leeds
Usually when I grab a sandwich from Global Tribe, I go for the TLT (Tofu, Lettuce, Tomato) but this time I tried the BLT (Aubergine Bacon, Lettuce, Tomato) and it was fantastic! It's definitely going to be a tough choice next time I buy a sandwich!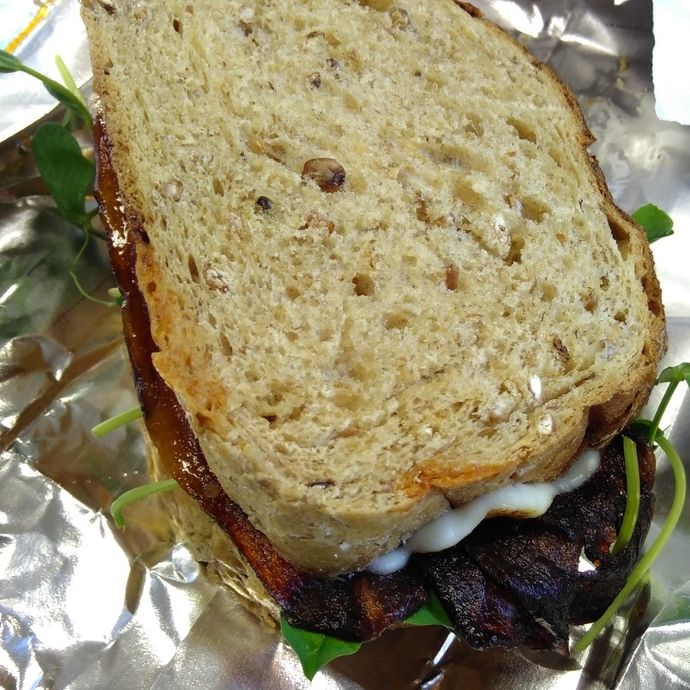 BLT
Roots And Fruits, Leeds
We've been to Roots and Fruits a few times, as it's a lovely place. It's hidden away in one of the arcades in Leeds but is well worth seeking out. Their menu is completely vegetarian, with many vegan options - and the specials are always vegan. All the food pictured below was fantastic!
Roots and Fruits Jerk Jamaican Jackfruit (with extra Guacamole)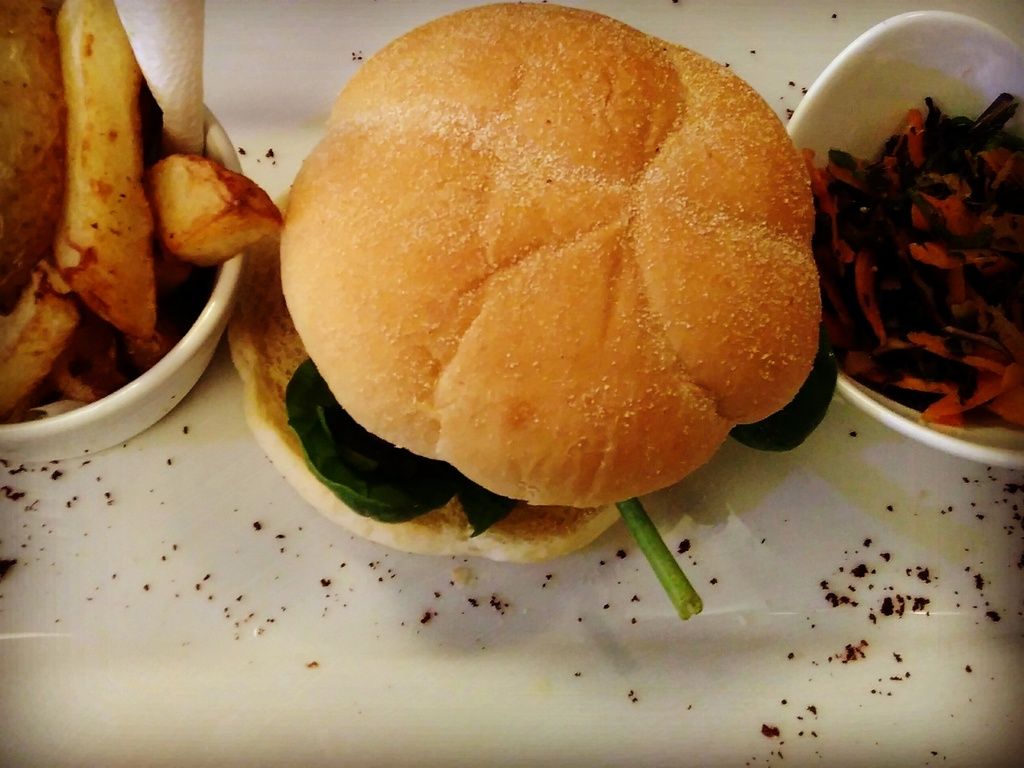 Indian Black Bean and Kidney Bean Burger (Special)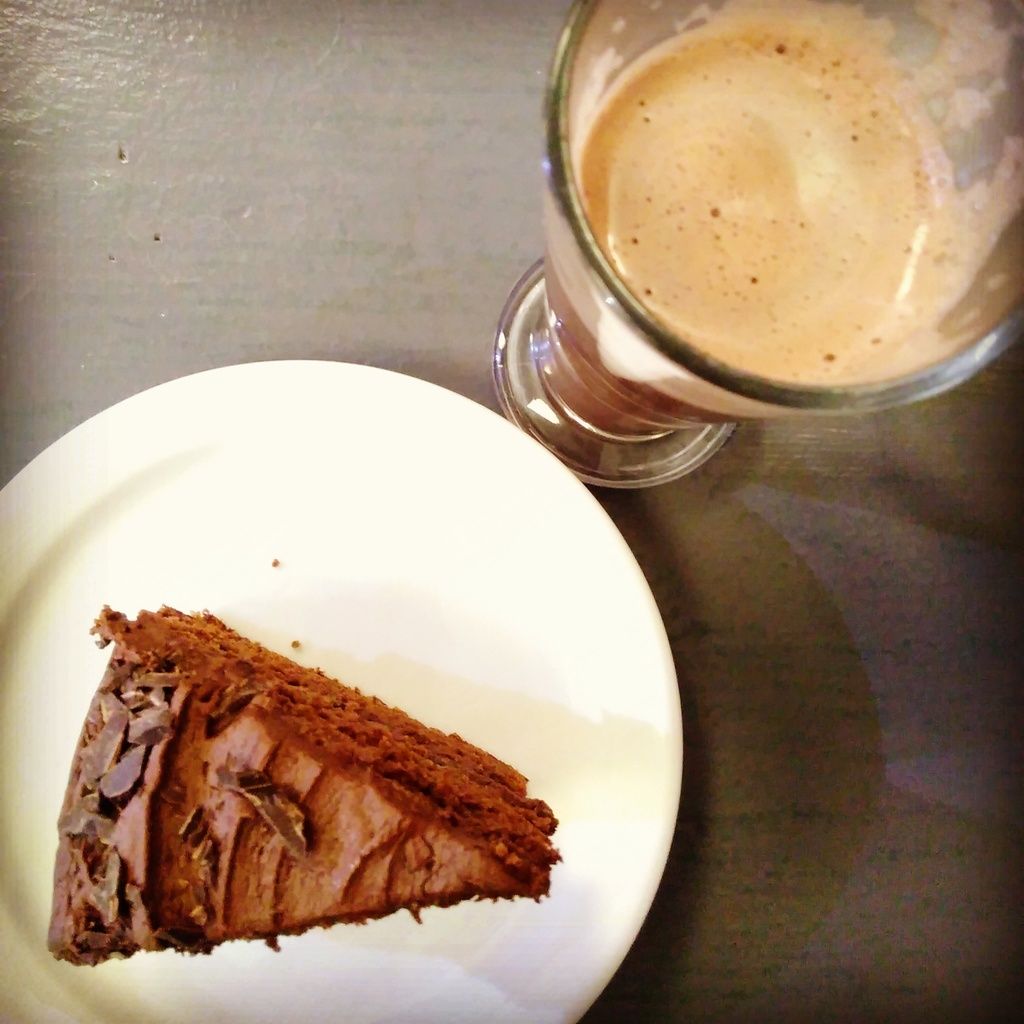 Triple Chocolate Cake (That Old Chestnut) and almond milk hot chocolate